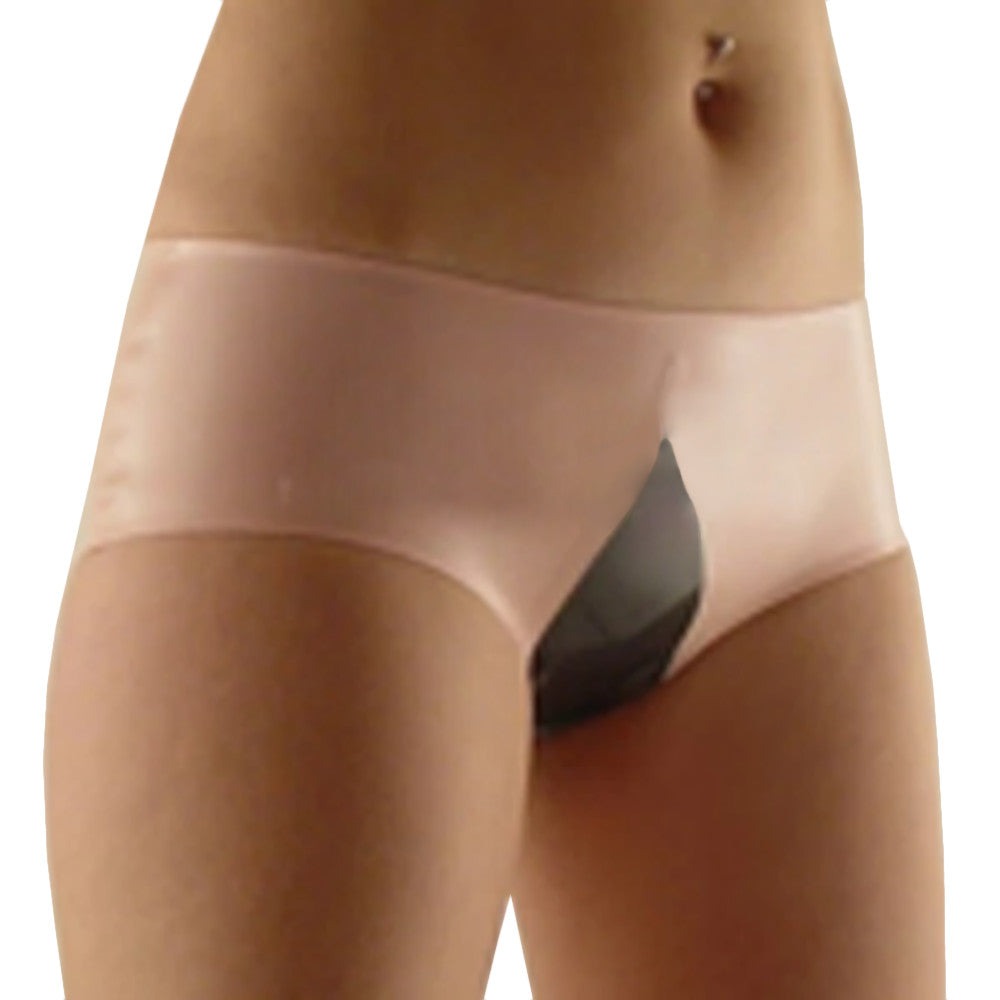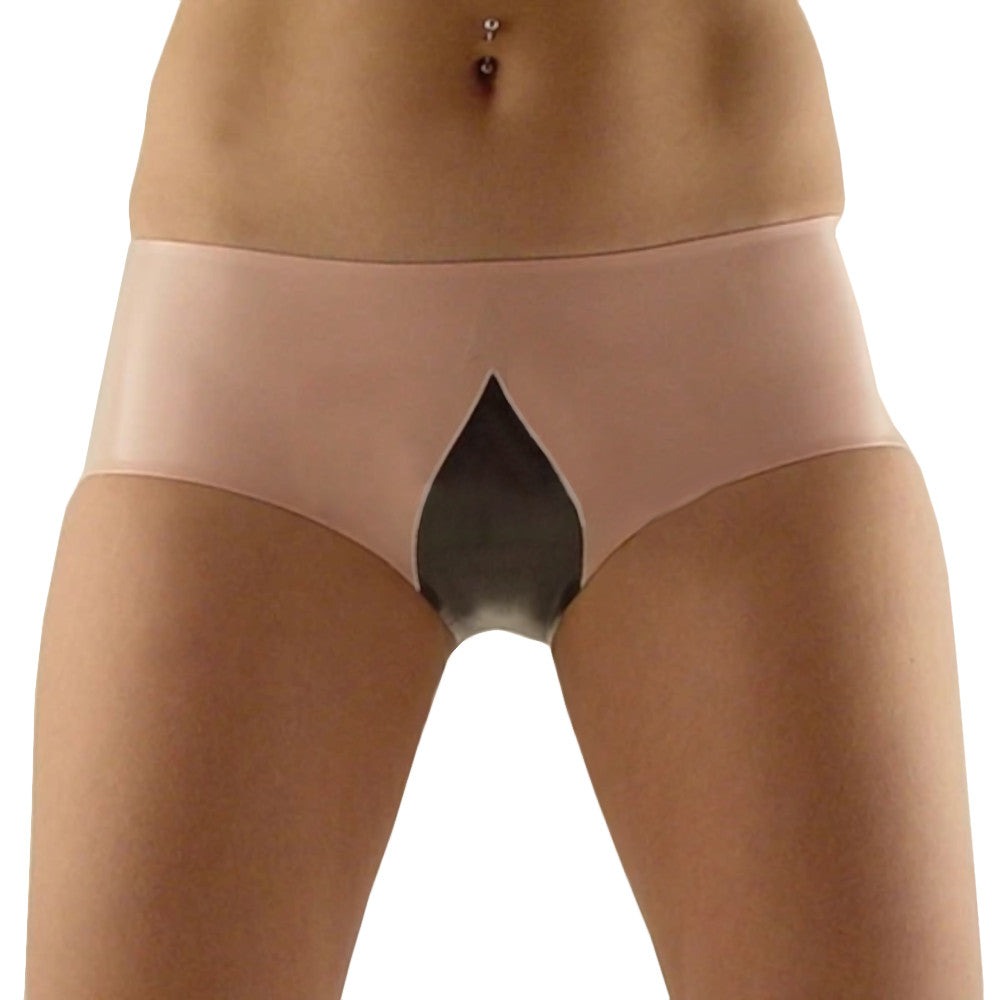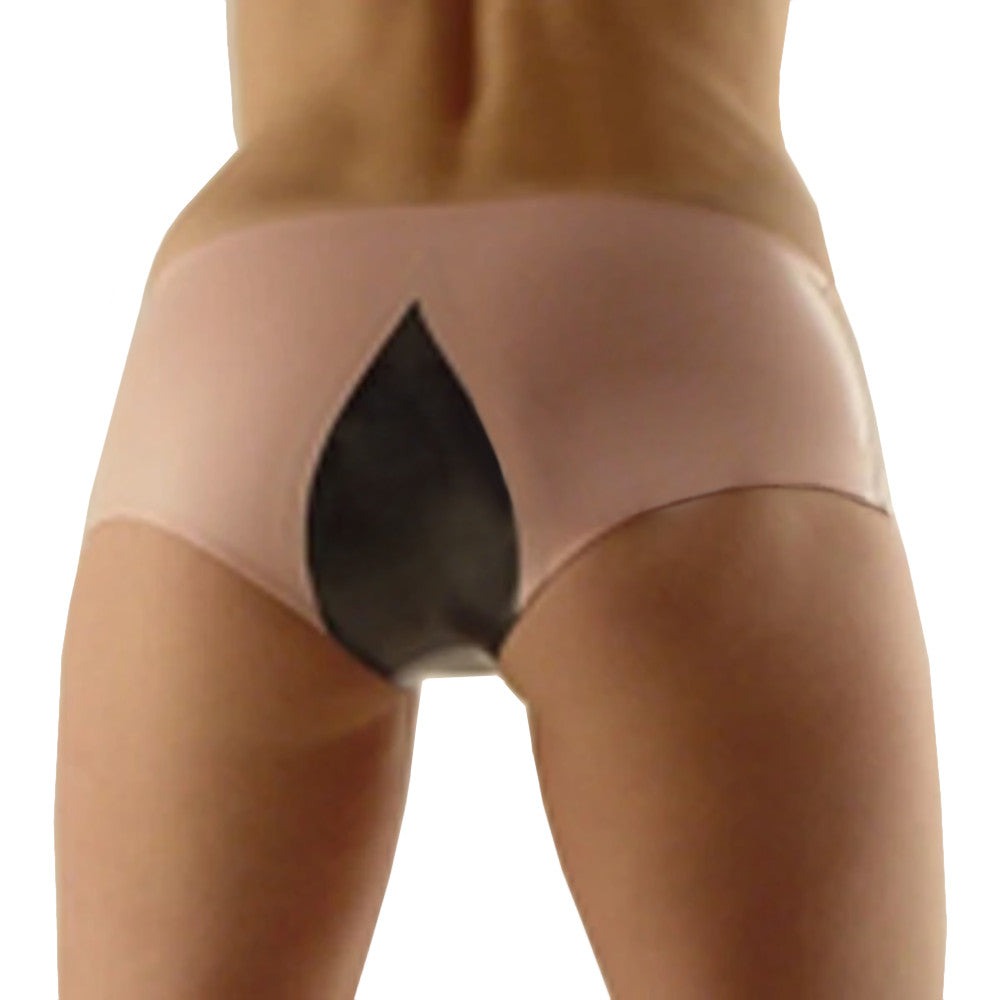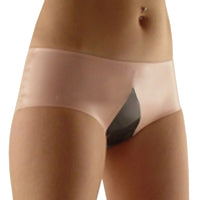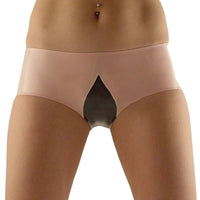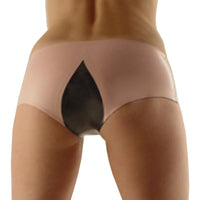 There are lots of things that arouse your partner. But nothing else excites him other than latex. He even bought you several outfits, like a catsuit, skirt, pants, all except for one. . .an underwear. Good thing you can now surprise him with stunning lingerie that's going to make him weak in the knees.

You've worn them all; lacy panties, thongs, boy shorts, even granny panties. But they now feel old and worn out, and you're looking for a new way to cover your private areas. Something that will also make your partner's heart melt and ignite the desire in the bedroom. These Tight Latex Panties will drive him mad and will leave your partner wanting more.

At a glance, it may seem like typical underwear that you wear daily. But as your partner grabs your ass, he will feel the lustrousness of this material. This piece is a two-toned undergarment that will match with almost any brassiere you own. Or better yet, wear these panties and nothing else. For sure, you'll find your partner drooling in lust, wanting to grab your crotch to feel what's hiding under this latex sheet.

Latex is a material from the rubber tree, which explains why it is stretchy and durable. These traits make it perfect for making tight-fitting outfits. And if you're having issues putting this underwear on, you can apply some talcum powder or dressing aid. Within eight hours of wearing these panties, it is necessary to wash them properly with warm water and mild soap. Rinse it with cool water and get a hanger to dry them up. Keep it away from heat to maintain its new-like condition. There are many color choices available, so you can even get one for each day of the week.

Throw your granny panties away! Step into the new age of looking and feeling sexy by getting these panties today!
Specifications
| | |
| --- | --- |
| Color | Black, Blue, Brown, Gold, Green, Orange, Pink, Purple, Red, Silver, White Yellow, Multi, Clear |
| Material | Latex |
| Sizes | XXS, XS, S, M, L, XL, XXL: Refer to the size chart below for the measurements. |
| Recommended for | Women |
| Washing Tips and General Instructions | Handwash with warm water. Use mild soap. Rinse with cool, clean water. Air dry. |
Sizing Guide