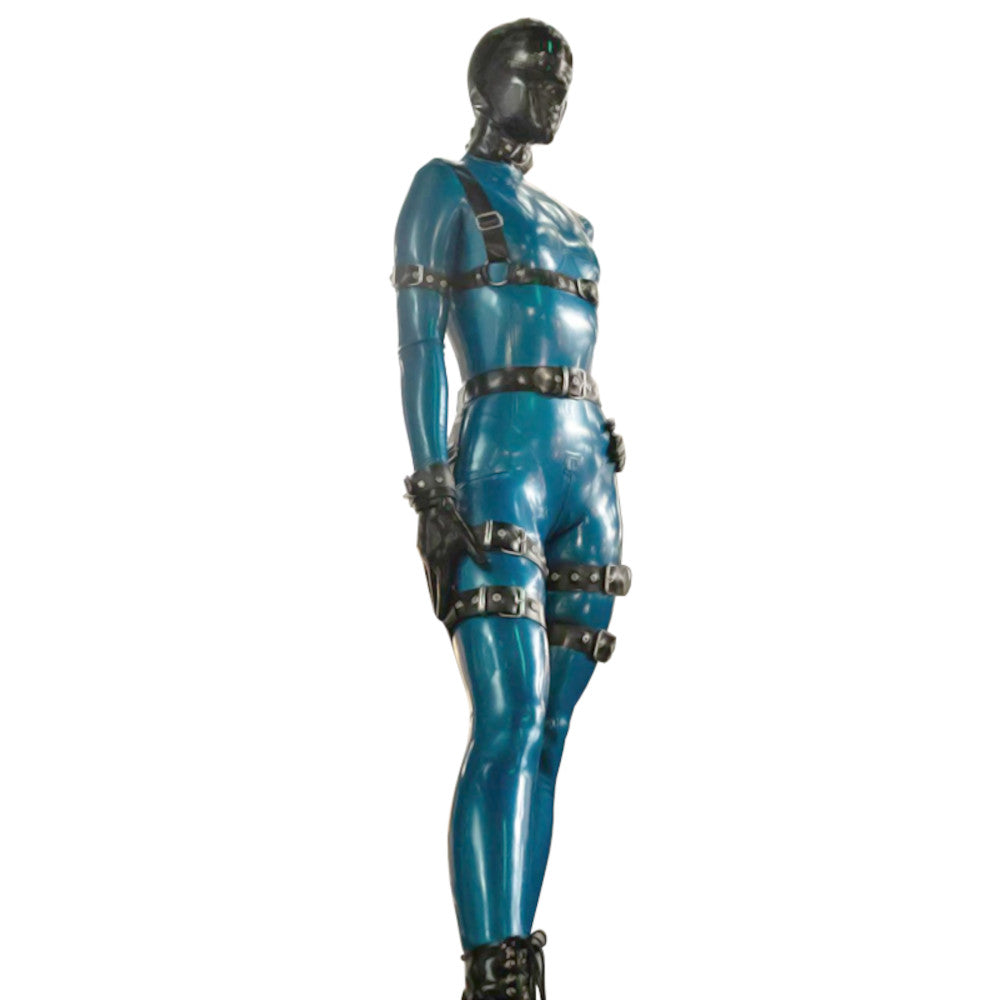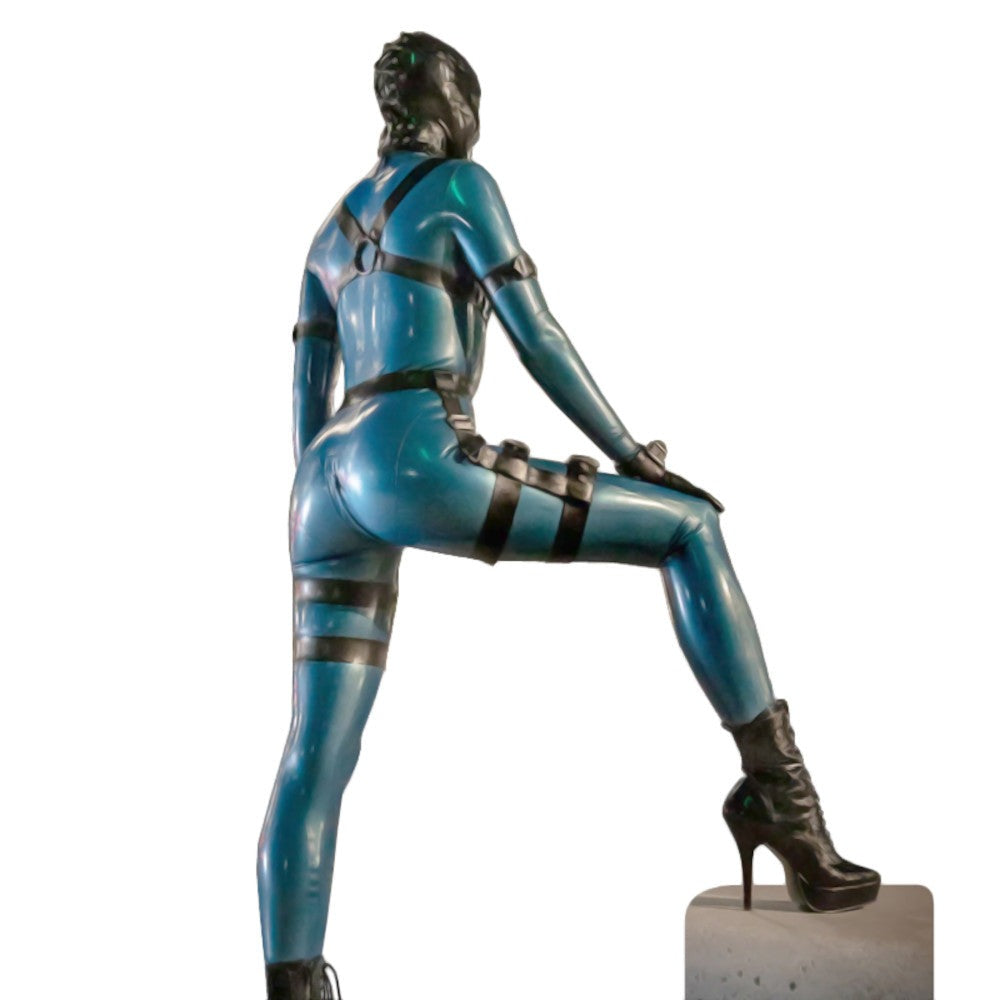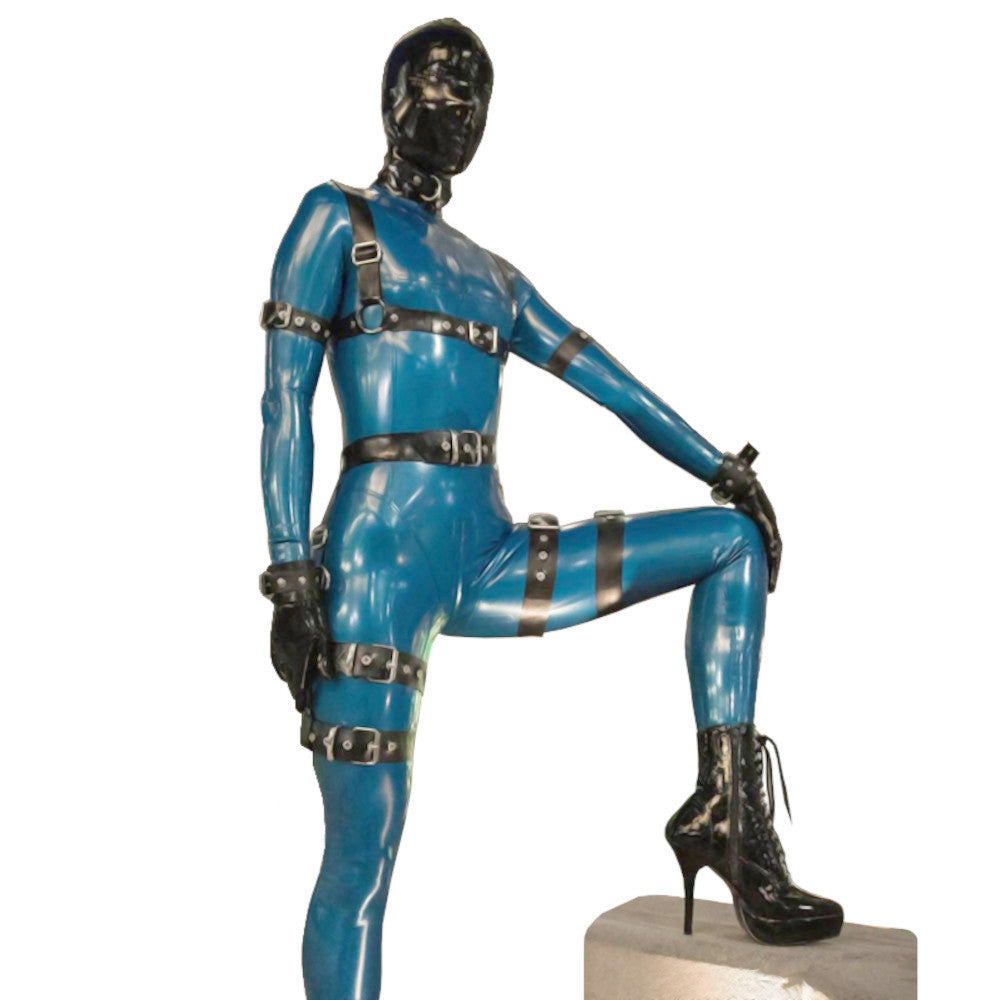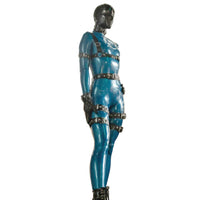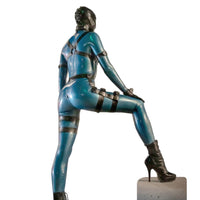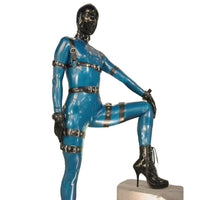 Men's Catsuit Latex Bodysuit
If using bondage tools doesn't work anymore, you need to step up your game! You need an item that will tame your man and remind him who you are in his life. And what better way to do this than with this Men's Catsuit Latex Bodysuit? This catsuit will turn your naughty man into a good slave.

This bodysuit isn't your ordinary catsuit for many reasons. For one, it comes with studded leather straps. This harness wraps around your sub's body and legs, adding a sensual touch to this outfit.

It also has a hood that takes your erotic game to a whole new level. This hood has a detachable eye mask that blocks the light, restricting him from seeing things. It also covers the mouth and the nose, limiting the air he breathes. And since it's a tight hood, it also covers his ears, depriving him of hearing things around him.

At the collar part lies a D-ring. This ring isn't just there as a display as it plays a vital role in bondage play. Attach any restraint tool of your choice, and it's up to you how you want to punish your boy toy.

Moreover, there are the gloves and cuffs with studs. These features don't just cover the wrists and the hands and ankles, but they also make the outfit even more intimidating if possible.

A catsuit for men made of latex, this outfit is tight yet comfortable to wear. It follows the silhouette of his body, highlighting his curves. It's also stretchable, providing him with a snug fit. With this bodysuit, your man slave will feel comfortable, even if he's in restraint.

Available in a wide range of sizes, this Men's Catsuit Latex Bodysuit is perfect for guys of all sizes. All you have to do is select a size that fits your man best. Add it to your cart!
Specifications
| | |
| --- | --- |
| Color | Blue, White, Red, Black, Yellow, Pink, Purple, Silver, Clear |
| Material | Latex |
| Sizes | XS, S, M, L, XL, XXL, 3XL - Refer to the size chart below |
| Recommended for | Men |
| Washing Tips and General Instructions | Handwash in warm water without soap or detergent. Leave it to dry flat and dust with talc. Do not tumble dry. Do not iron. Do not dry clean |
Sizing Guide