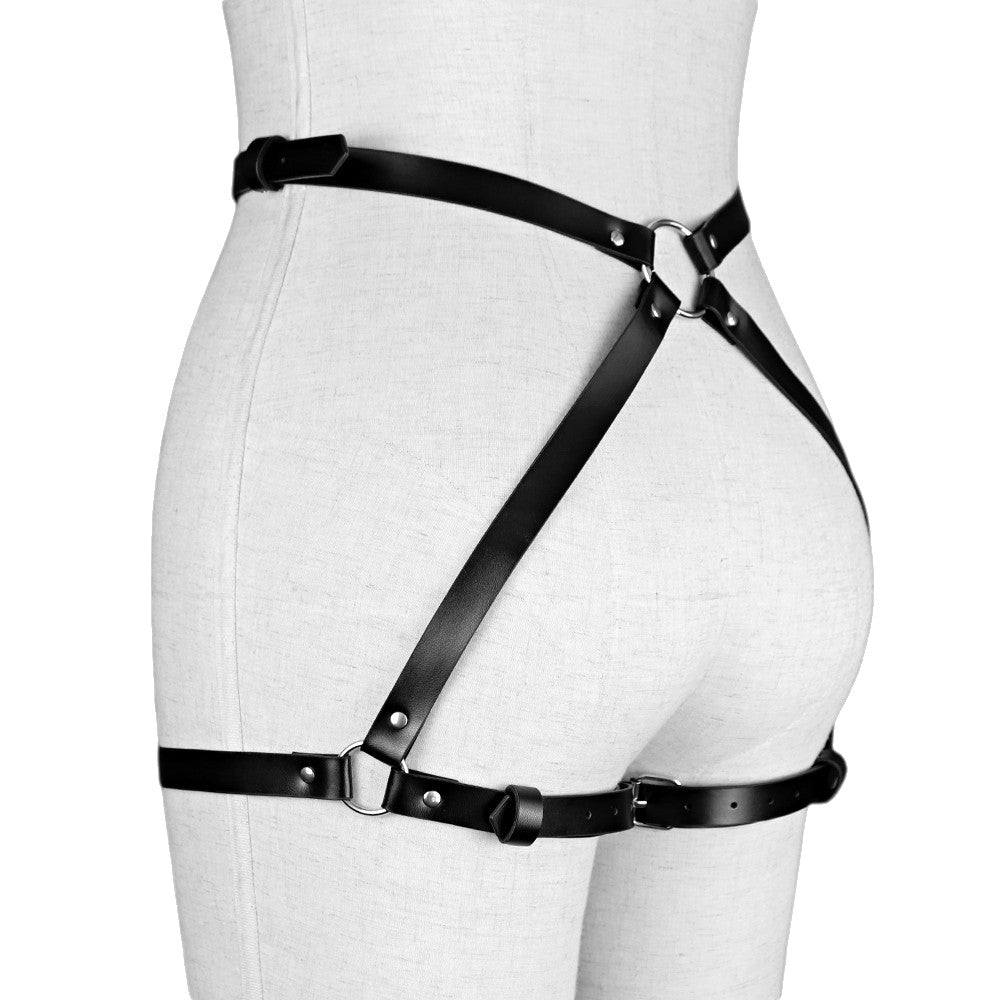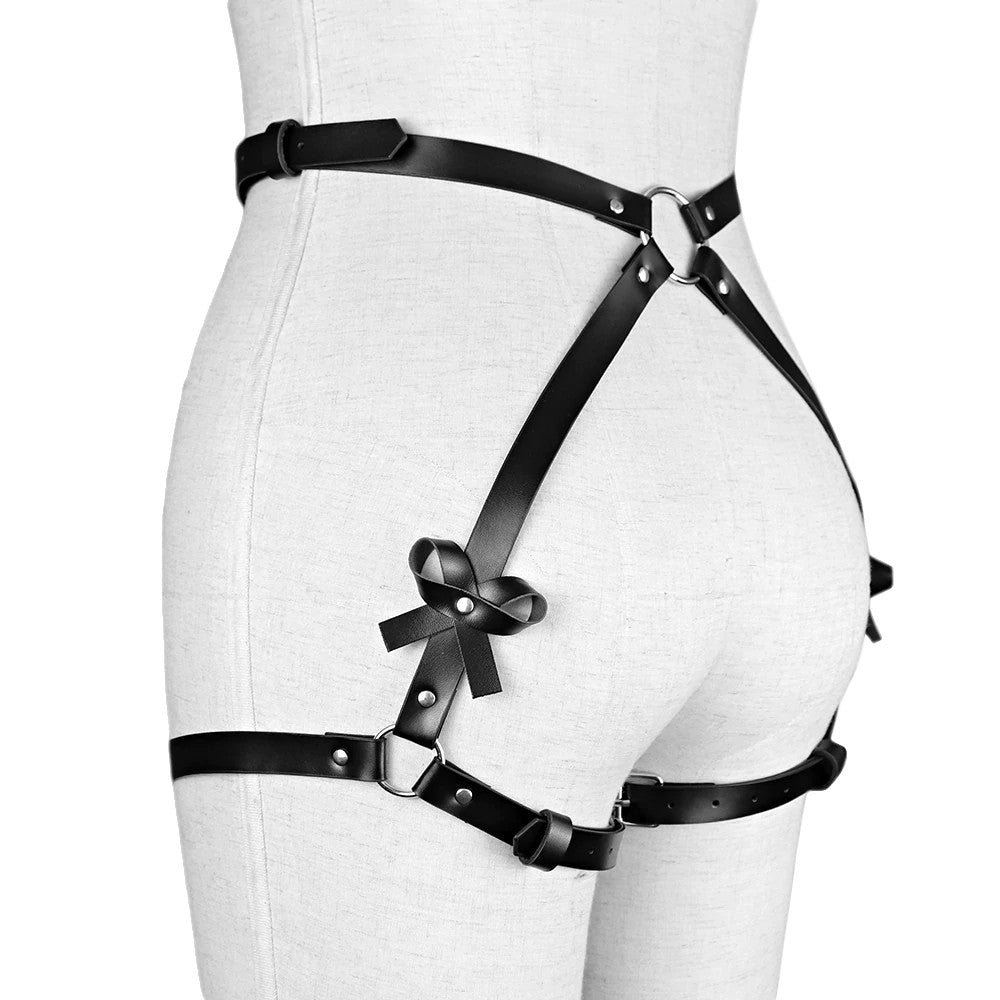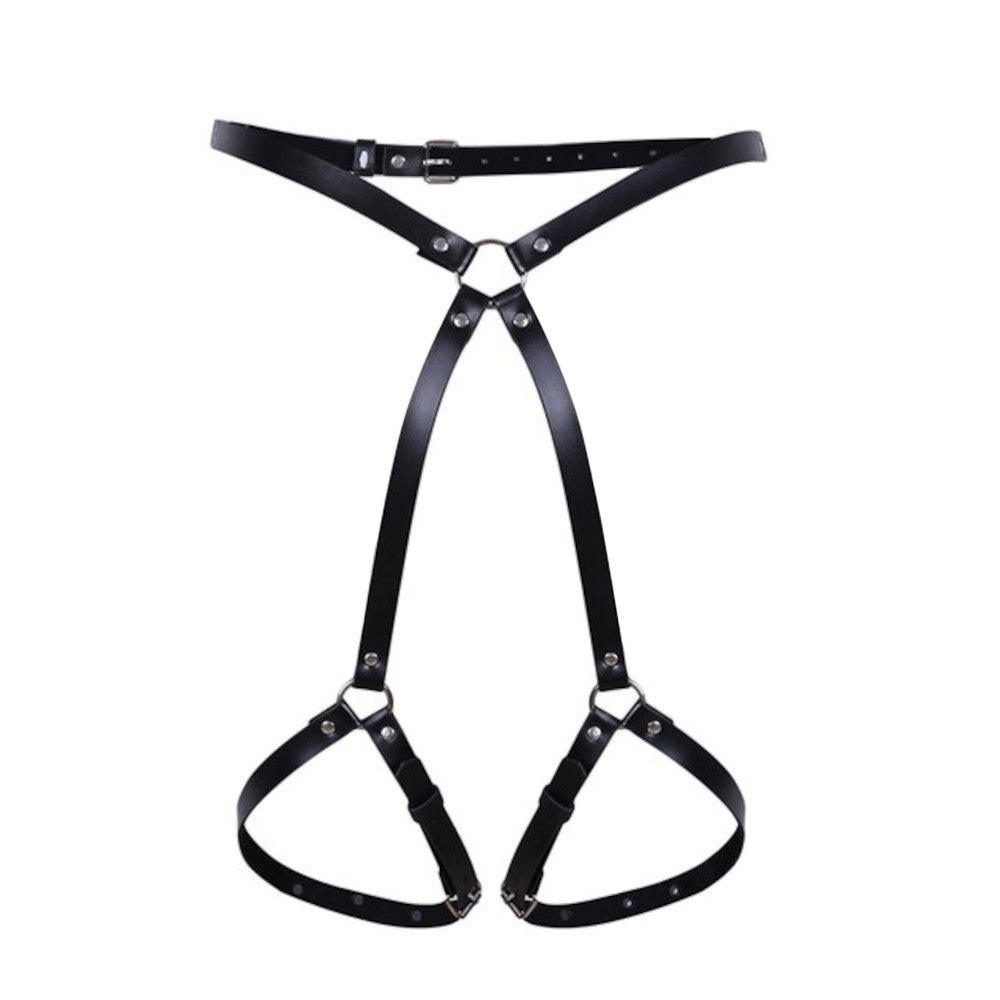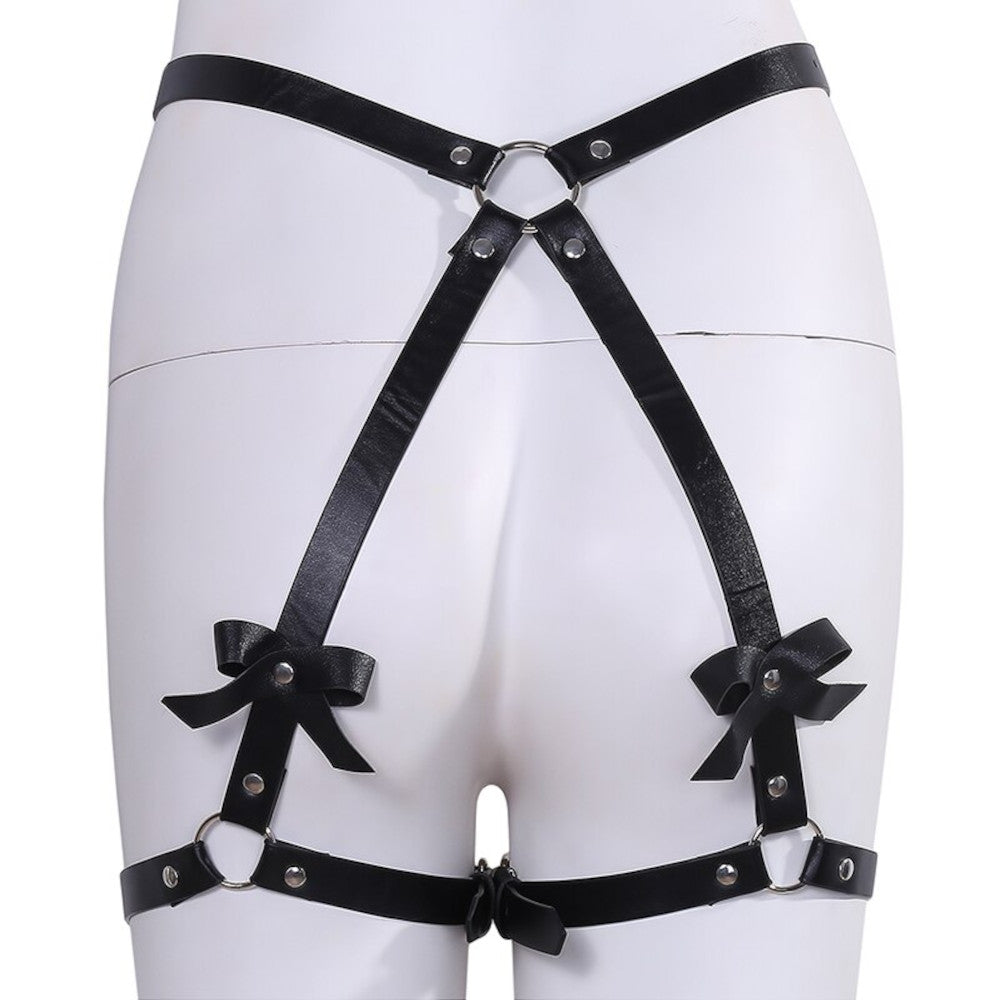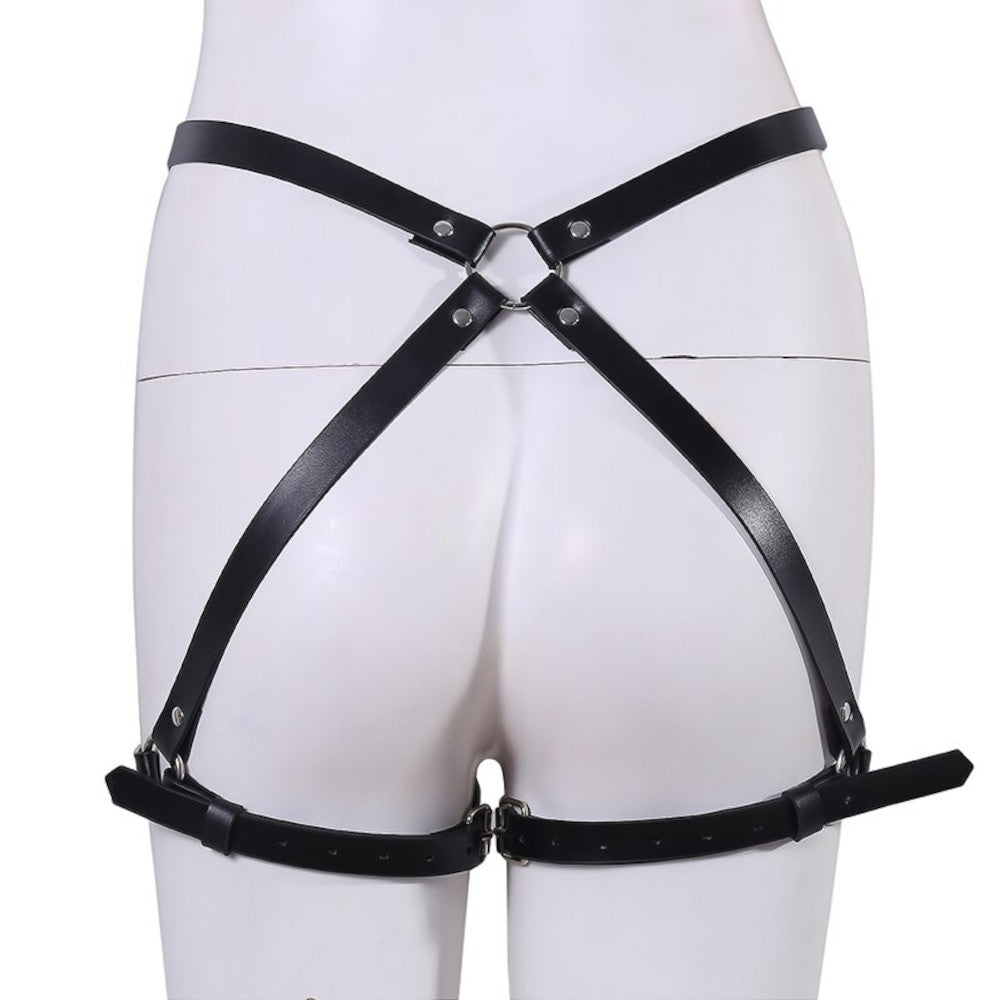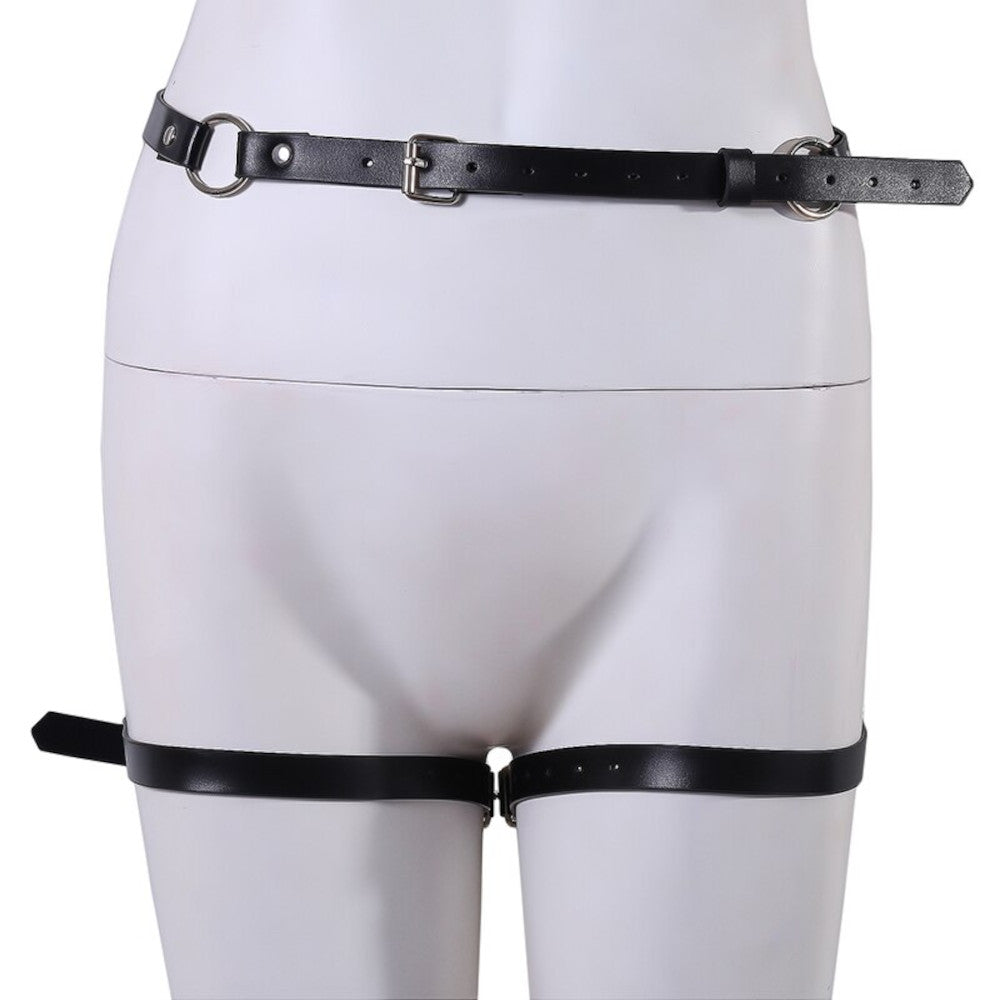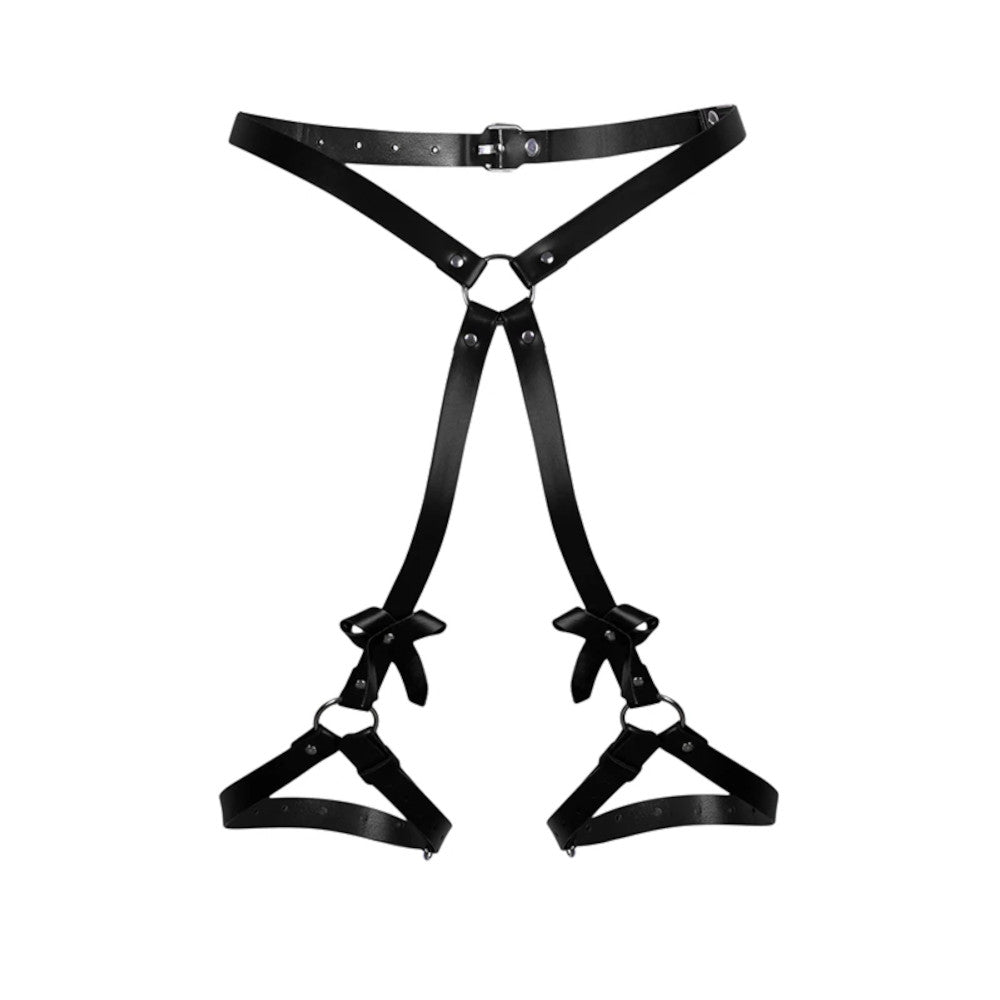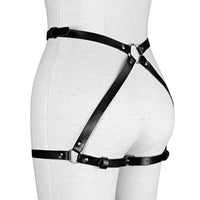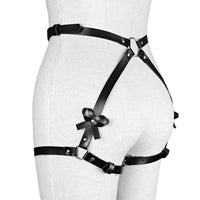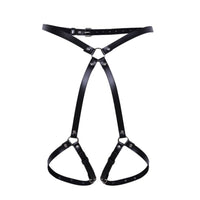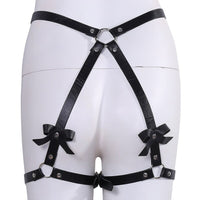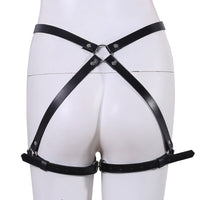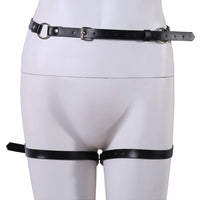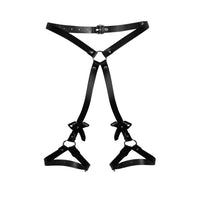 PU Leather Thigh Restraints
Have you ever thought about why men like to look at sluts? Sluts are confident in their body like they have nothing to hide. They accessorize their nakedness to highlight their curves, and the best part, they get paid for having sex. But you? All you want is some good lovin', but when was the last time he made love with you?

Learn from the ways of sluts by wearing something seductive, something hot, something sassy like the PU Leather Thigh Restraints. These exotic leather restraints are made to make you look irresistible.

There are two styles to choose from, so choose with delight. The distinct features of the first variant are the bows that will sit prettily at the side of your butt cheeks. It has three sturdy metal O-rings that hold the straps together.

The second variant has these parallel straps that go around the thighs, and its waist strap is just like a belt, where the other straps are attached. Both of these thigh restraints are adjustable to accommodate a range of sizes, so fitting shouldn't bother you at all because it will fit like a glove. Fasten the straps with their buckles, and you're set to seduce!

Dance erotically, with eyes that say you want him badly. Expect there will be pulling, but don't worry. These thigh restraints are firm and sturdy. That's because they're made of PU leather. Rivets also reinforce the strength of attachment points, so let him pull you by the straps. You can ask him to tuck some cash into your harness.

If you're wondering if you can go commando with your chosen thigh restraint, go ahead! But you can also put on black or red lacy underwear. Strut your ass and get fucked while you are seductively restrained.

Buy now before it's too late!
Specifications
| | |
| --- | --- |
| Color/Type | Black |
| Material | PU Leather |
| Dimension | Length: N/A |
| | Width/Diameter: Adjustable |