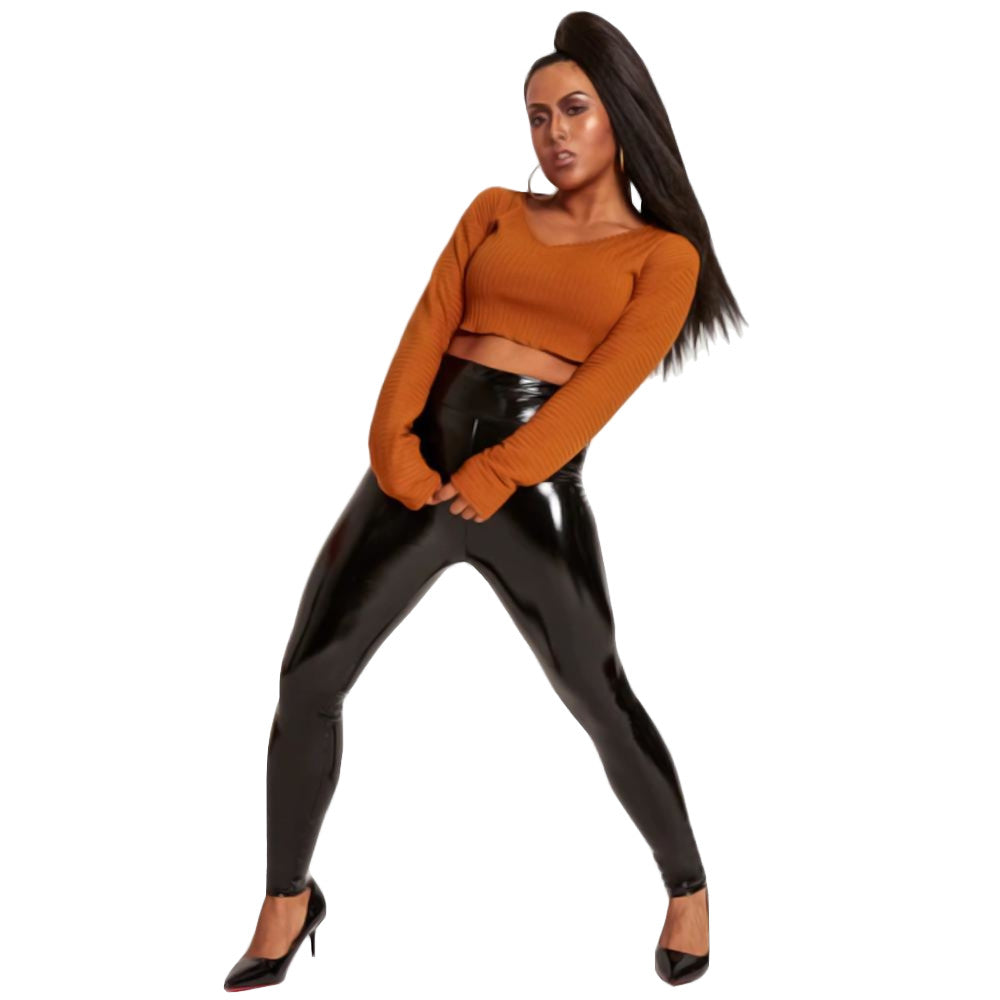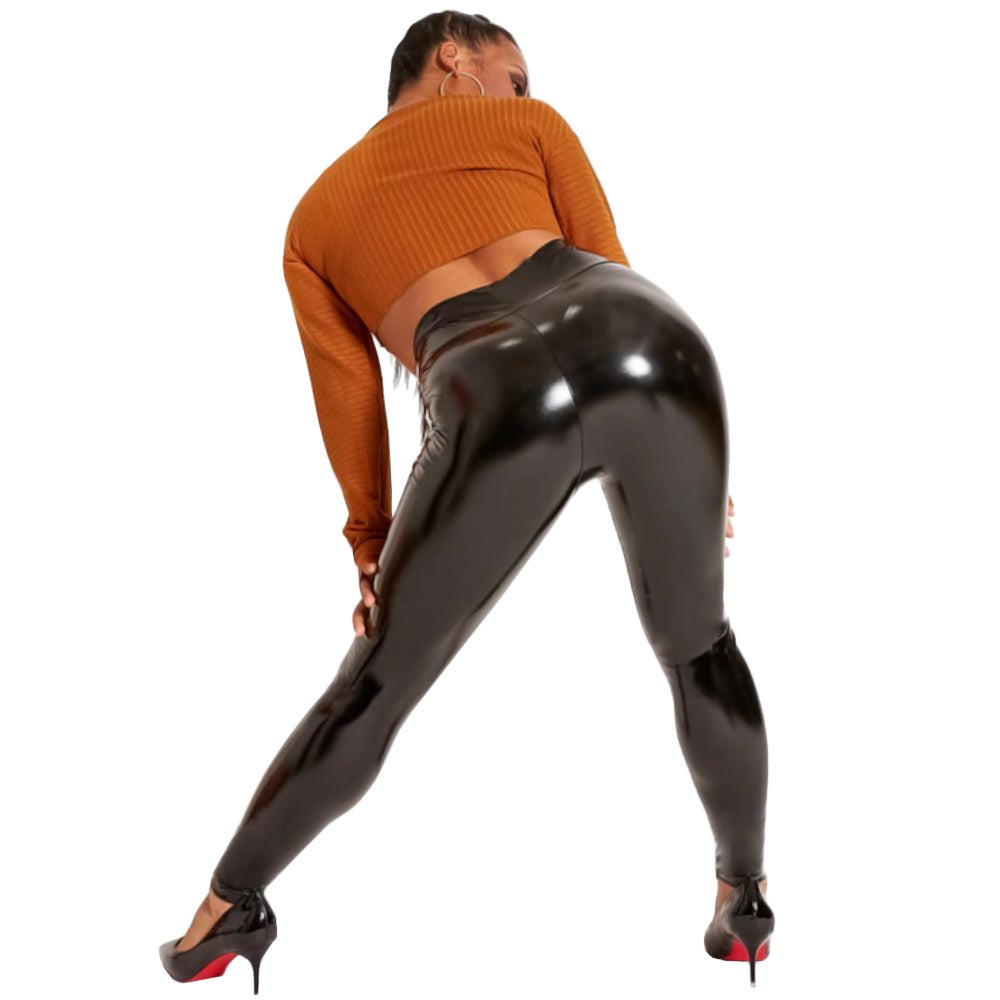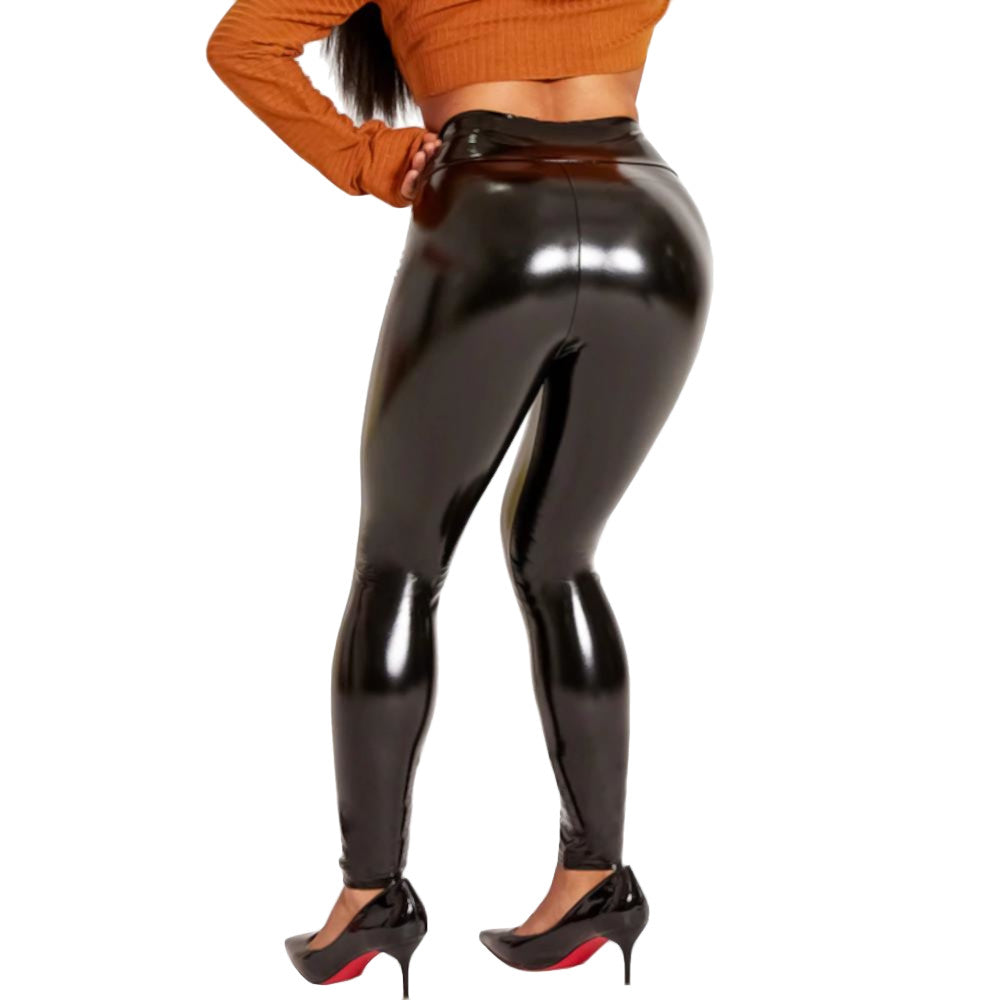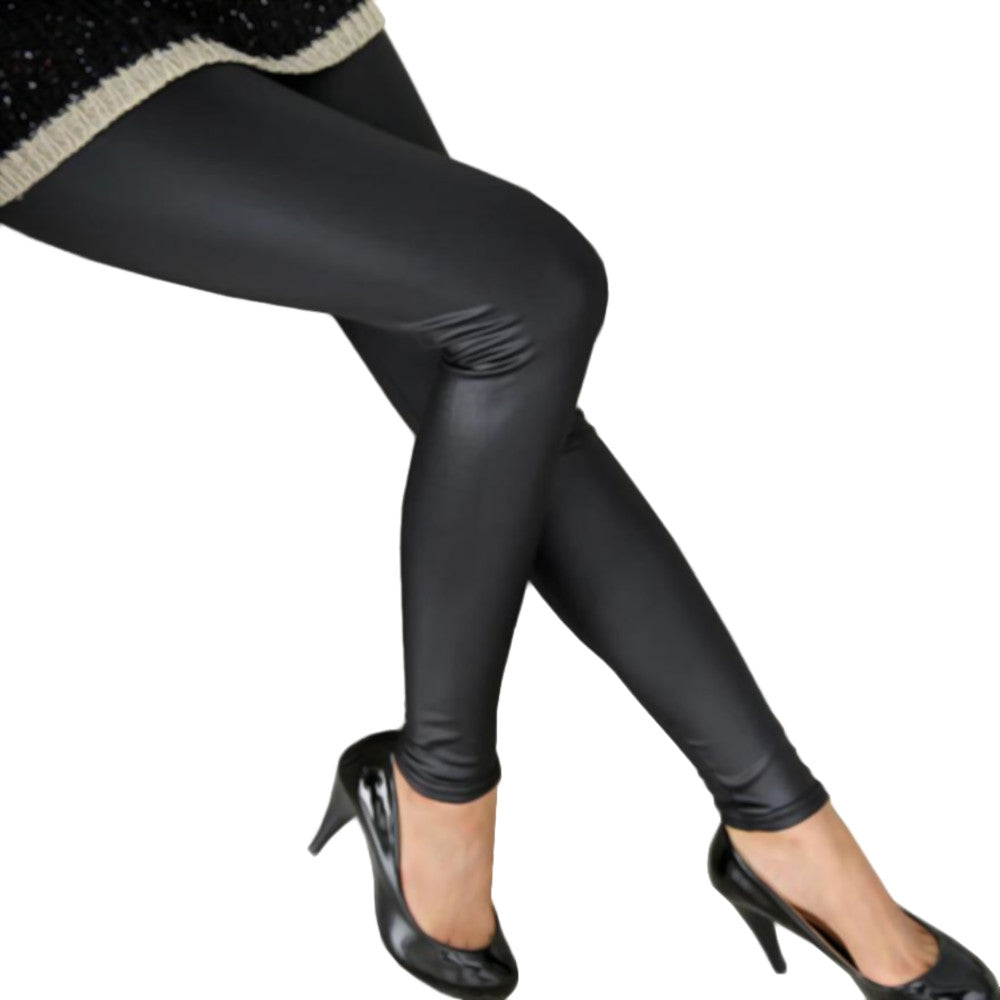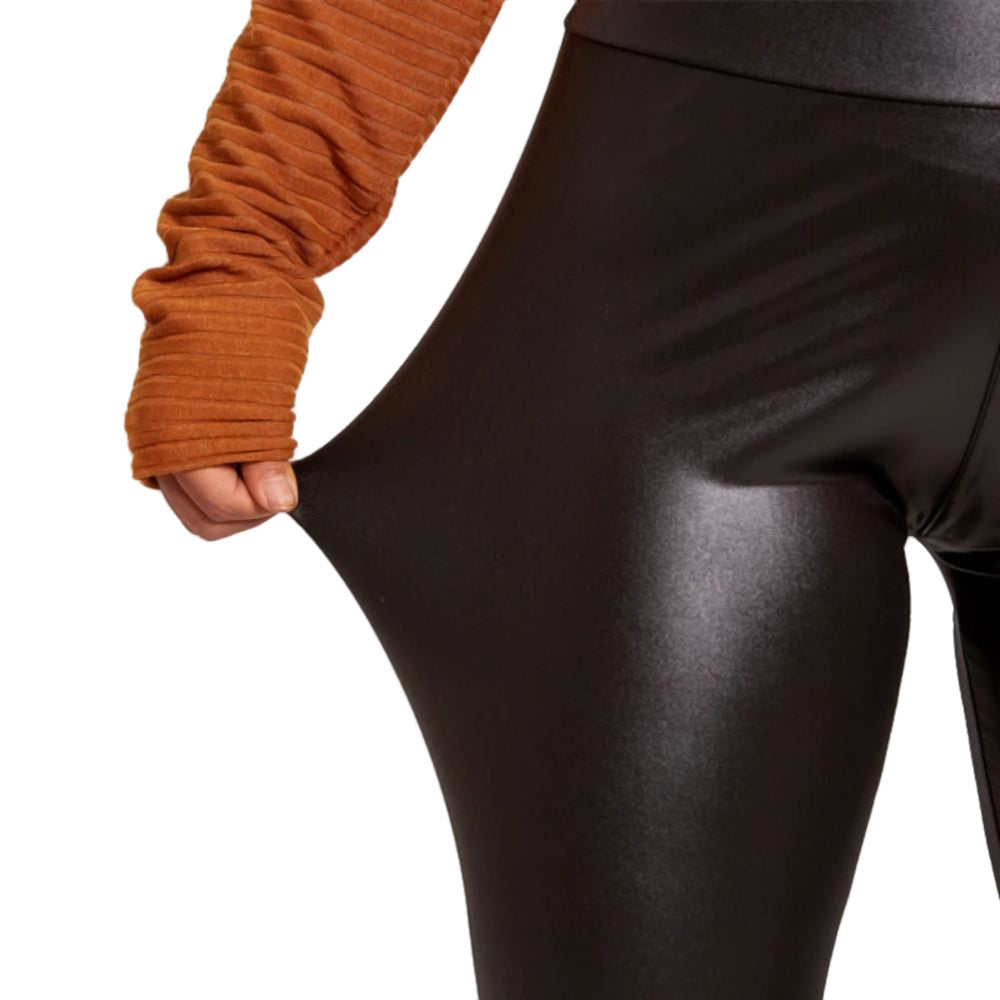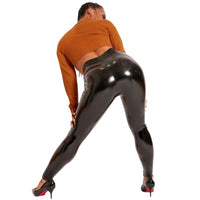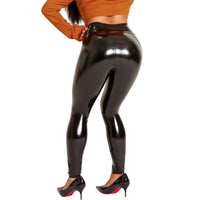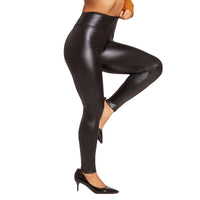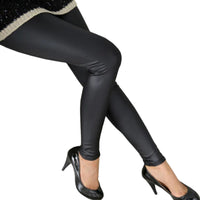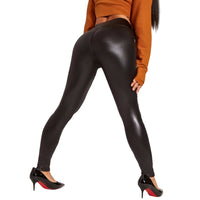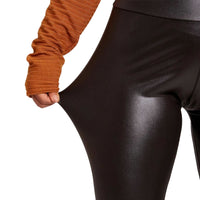 Comfy Black Vinyl Leggings
When you think of tight vinyl pants, the first two things that will come into your mind are uncomfortable and sweaty. Let these tight leggings change the way you think, as these pants are comfortable - you wouldn't want to take them off.

Stretchable and flexible, these Comfy Black Vinyl Leggings are created with comfort in mind. Their waistline is adjustable as these pants can adapt to the size of your waist. And though they are skintight, these skinny black pants ensure that you can still move freely. That way, you can be comfortably sexy as you rock these jeans.

Made of vinyl fabric, these racy jeans ooze with sex appeal. They highlight the curve of your body—from your waist down to your calves. They can also boost your self-esteem since everyone will admire your look the moment you put these on.

That's not all; these black pants are highly durable. You don't have to be conscious of your position and movement as they won't tear apart easily. Best of all, these trousers are skin-friendly. They feel smooth and are gentle on the skin, making them ideal for those with sensitive skin.

Though these pants are black, they still come in different outer textures. You can get the shiny leggings if you want to bring out your flirty side. If you'd like to be simply irresistible, you can choose a pair of trousers with a matte finish. But if the thickness is the one you're looking for, then get the thick leggings. Regardless of your choice, these pants will look great on you.

Available in small, medium, large, and extra-large, these Comfy Black Vinyl Leggings will look amazing on girls of all body types. The only thing you have to do is pick the look and the size that you want. And oh, don't forget to hit that "Add to Cart" button to grab these leggings today.
Specifications
| | |
| --- | --- |
| Color | Black |
| Material | Vinyl |
| Sizes | S, M, L, XL - Refer to the size chart below |
| Recommended for | Women |
| Washing Tips and General Instructions | Hand wash. machine wash at cold temperature. Hang to dry. Do not iron. |
Sizing Guide