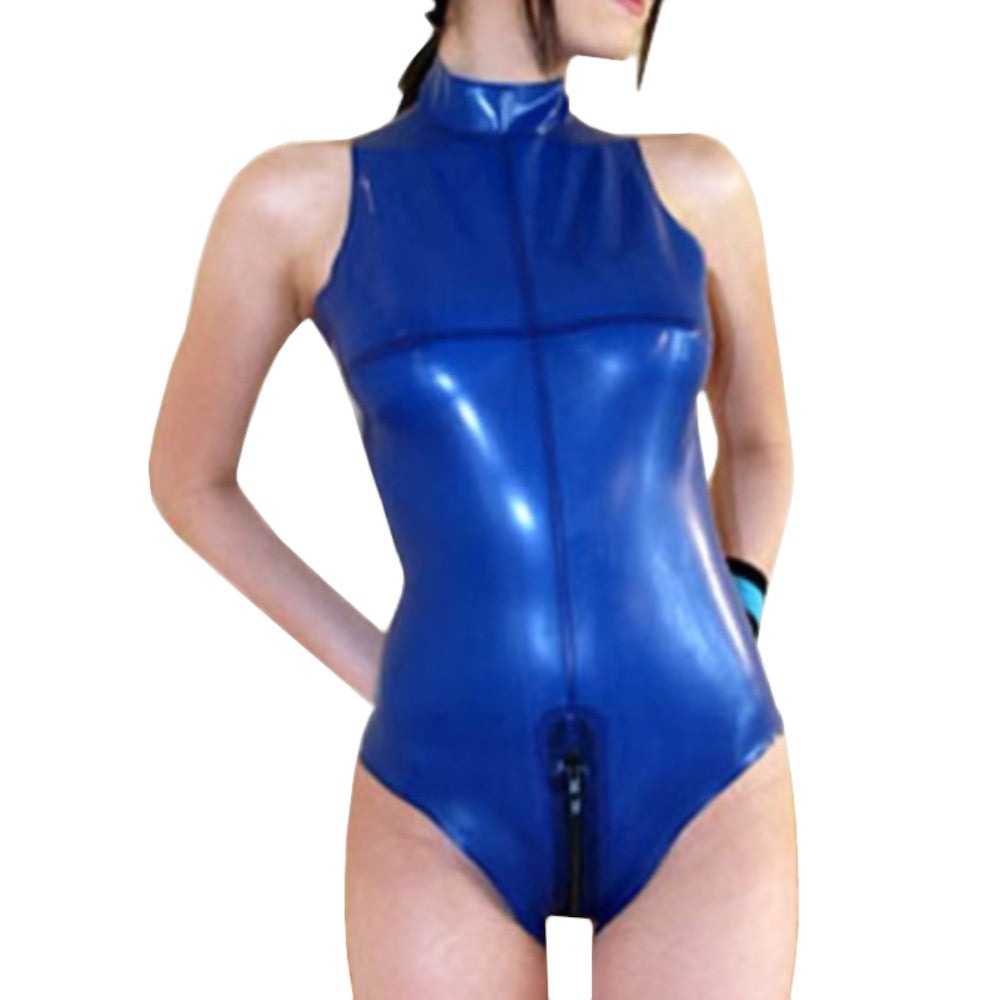 Zippered Crotch Latex Bathing Suit
You love swimming, but you also like dressing up. However, you haven't found the right swimsuit that will match your good taste in fashion. Well, look no further because this Zippered Crotch Latex Bathing Suit will let you do your laps with vogue.

Swimming is a great way to exercise and stay healthy. But the swimsuits you have don't make you feel and look confident. They seem ordinary and plain, which is so unlikely of you. You're a fashionable person who refuses to be just another face in the crowd. If that's the case, then swim with style using this Zippered Crotch Latex Bathing Suit. This one-piece swimsuit's style and material will boost your confidence as it hugs your body tightly. It has a high-neck design, thus creating an illusion of you looking taller. The sleeveless cut will help you do your strokes effortlessly. It has a high-cut design, so feel free to flaunt your flawless inner thighs and legs.

Don't you hate it when you need to go while wearing a swimsuit? Good thing, this latex bathing suit has a zipper at the crotch. So, if you need to pee, all you need to do is unzip, sit, and go with the flow. It's so convenient, isn't it?

It feels tempting to stay out in the sun whenever you feel beautiful and confident, but with this latex bathing suit, you shouldn't sunbathe for too long. That's because too much exposure to heat or sunlight can damage the material. When washing it, skip using detergent soaps and bleach. It will be better to use warm water and mild soap because other chemicals can be harsh to latex. Tumble dryer also emits heat, so just hang this up to air-dry.

Shine and look stunning, whether on a beach or pool. Get this latex swimsuit now!
Specifications
Color
White
Black
Material
Latex
Sizes
XXS, XS, S, M, L, XL, XXL: Refer to the size chart below for the measurements.
Recommended for
Women
Washing Tips and General Instructions
Handwash with warm water. Use mild soap. Rinse with cool, clean water. Air dry.
Sizing Guide