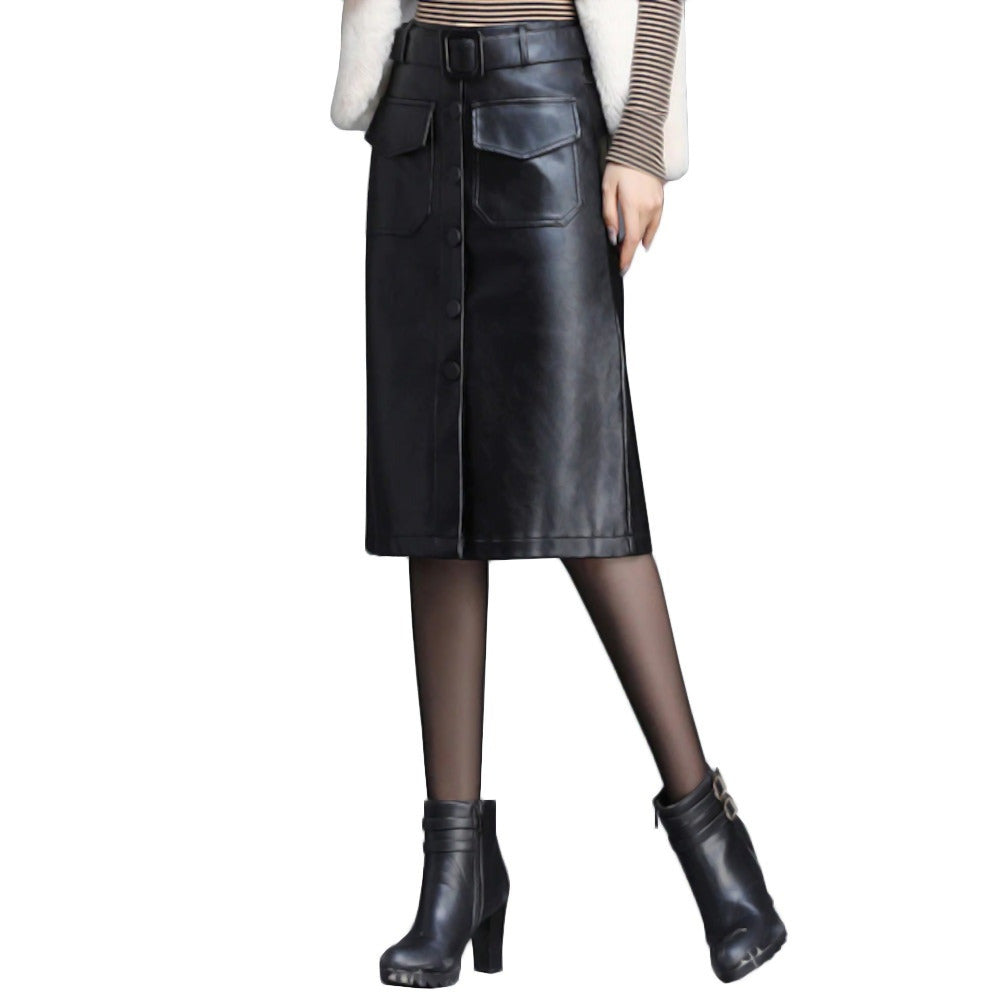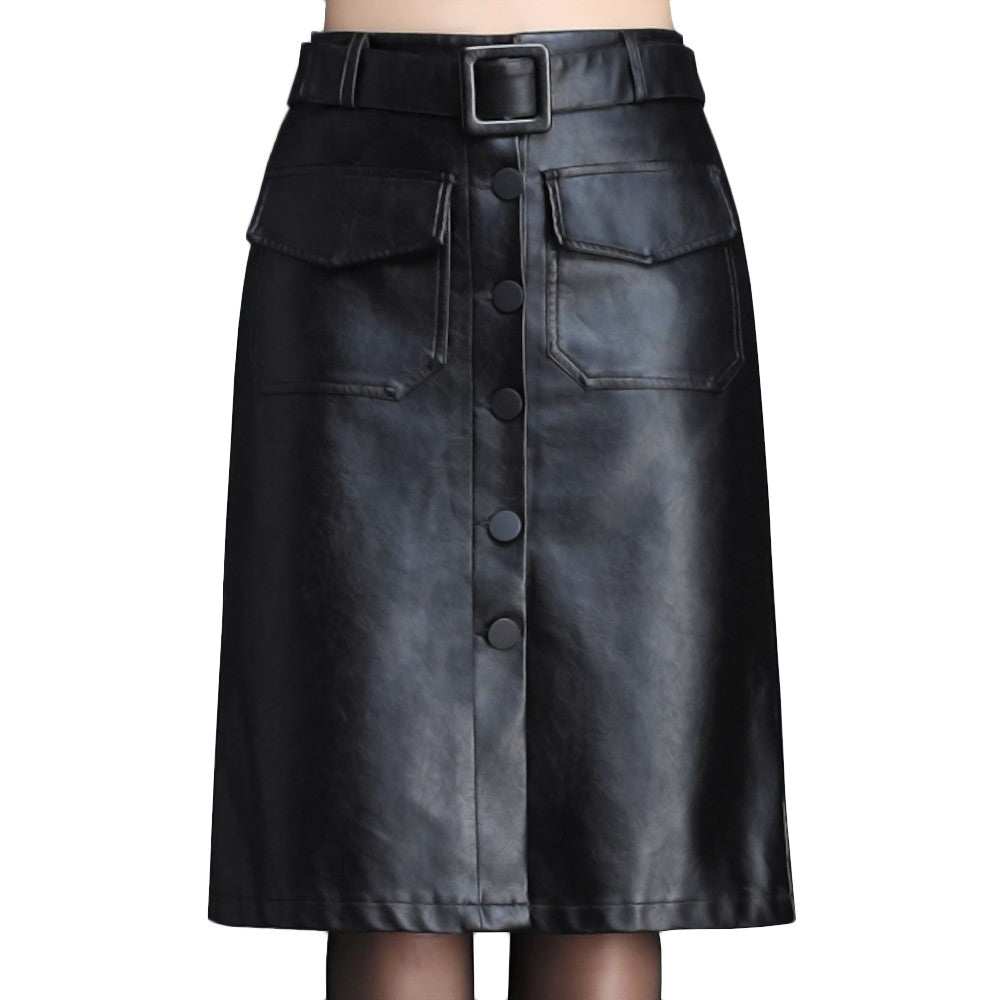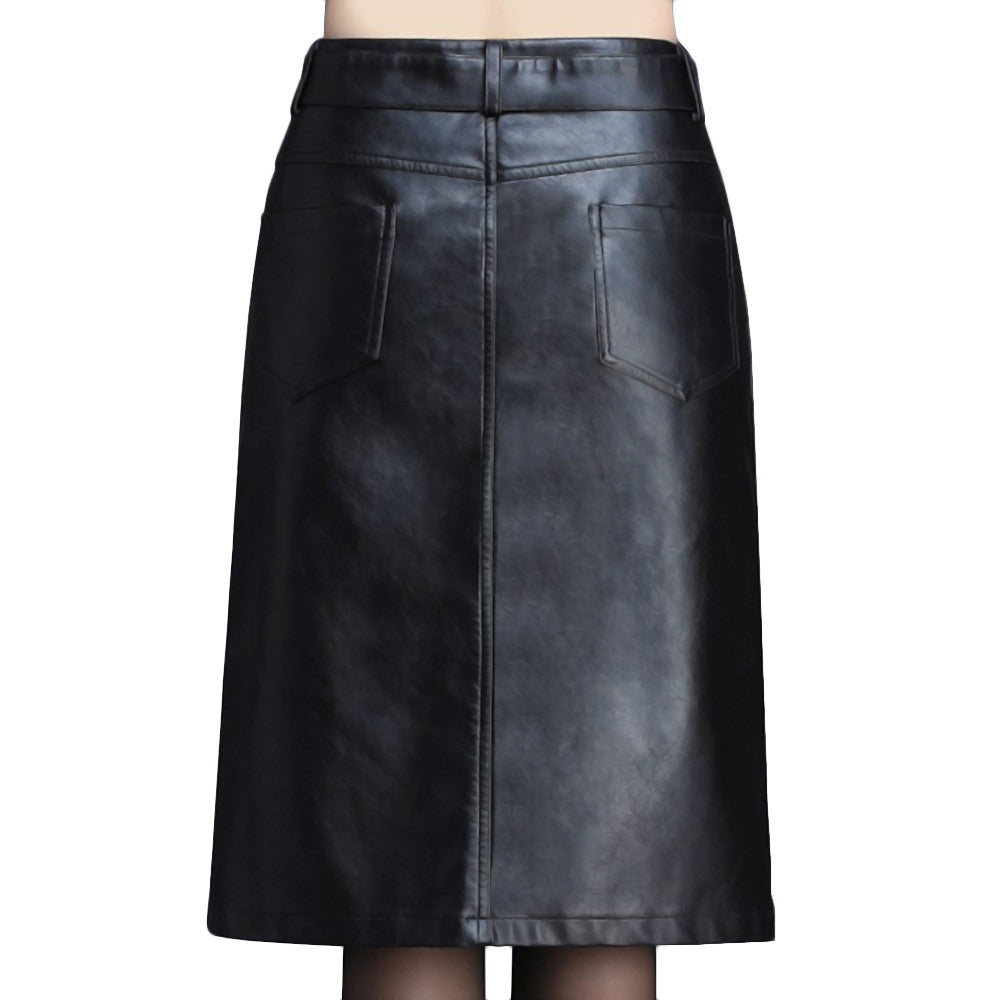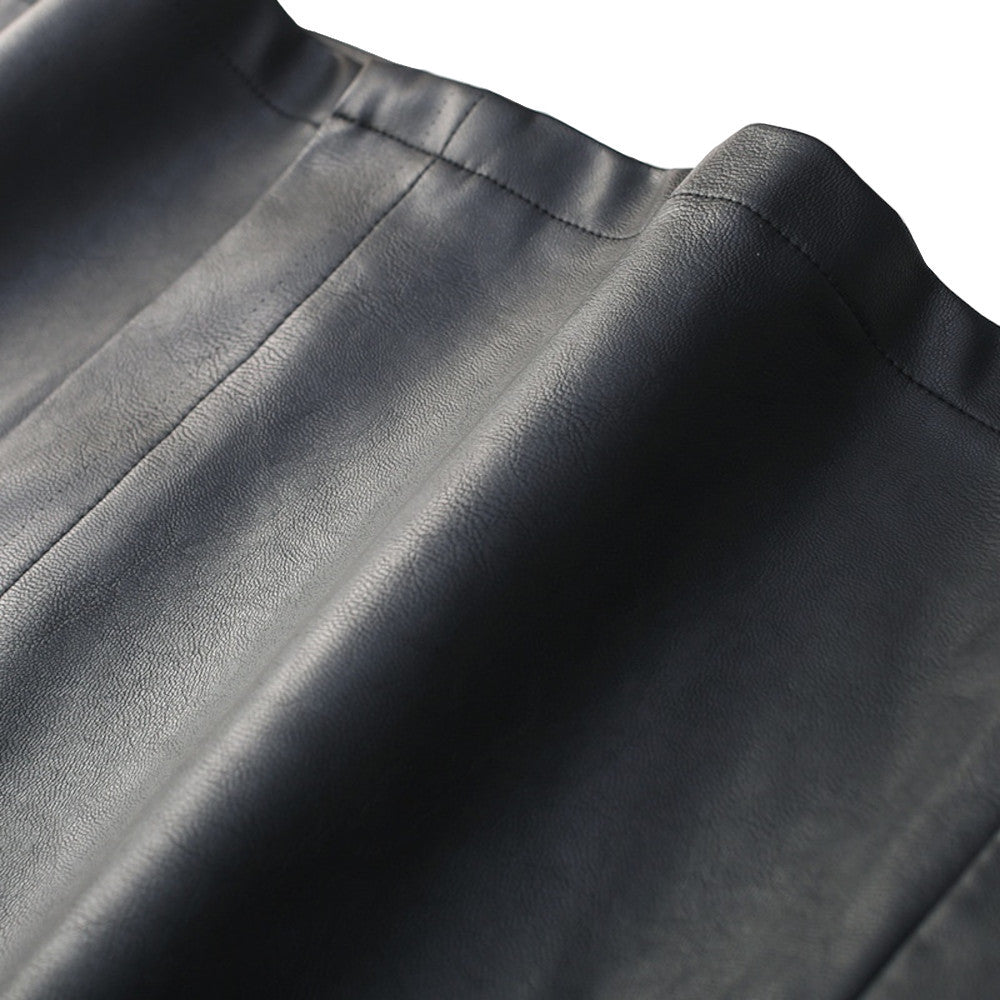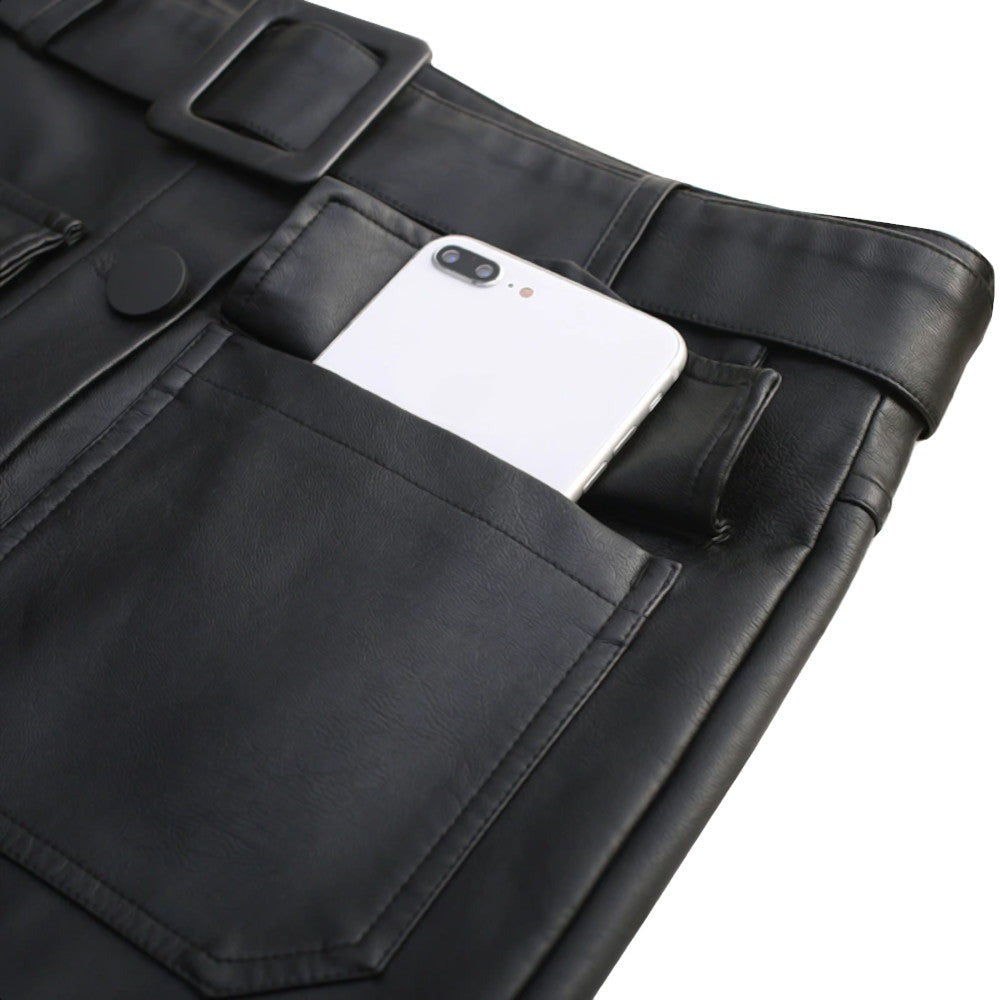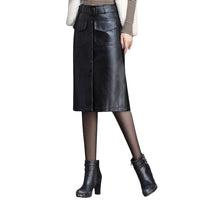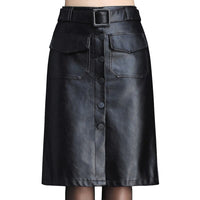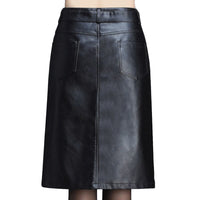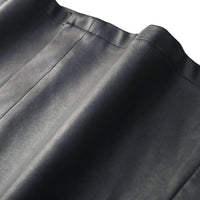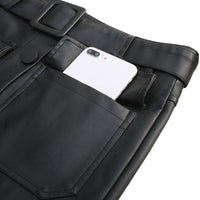 Button Down PVC Leather Skirt
Feeling good about yourself is the best style you can show the world. It's not just about the outfit; it's the attitude that weighs more when it comes to fashion. People's perception of you can quickly tell how confident you are with what you are wearing.

So own every piece of clothing you have and stylize it however you like. It doesn't have to be highly embellished or of bold shade, just like this Button Down PVC Leather Skirt. It's one proof that not all garments should be of sheer style to be trendy.

What makes this piece such a crowd-pleaser lies in its dainty yet straightforward design. It's a straight-cut knee-length skirt that you can perfectly match with bodycon tops and a pair of stilettos or ankle boots. In addition, it has a flap style of side pockets at the front side and patch pockets at the backside. It has a built-in belt you can adjust to make sure you're comfortable wearing it. And finally, the highlight of this ensemble, its button-down embellishments, adding a little style to it.

This skirt is made of PVC leather base material, making its exterior sleek and a little shiny. But, more so, this material is known for its lasting durability, so you can rest assured this ensemble can stand the test of time. It's the perfect substitute if you have latex allergies and still want something of the same features as the mentioned fabric.

To make sure this ensemble is just right for you, don't forget to look at the size chart you can find for this product page. Remember to wear it first and remove it last when you don fancy accessories to make sure they don't tear the fabric.

Again, you don't have to wear overly-styled ensembles to call yourself a fashionista. It's the attitude that always counts. So start donning this skirt, and see how far you can stylize it. Add it to your cart now!
Specifications
| | |
| --- | --- |
| Color | Black |
| Material | PVC Leather |
| Sizes | M, L, XL, XXL, XXXL, 4XL - Refer to the size chart below for the measurements |
| Recommended for | Women |
| Washing Tips and General Instructions | Handwash only. Always wipe away excess water with a soft towel and leave to dry flat or hang up to drip dry. Never tumble dry, dry clean or iron your garment. Do not use washing powder or bleach for washing. |
Sizing Guide