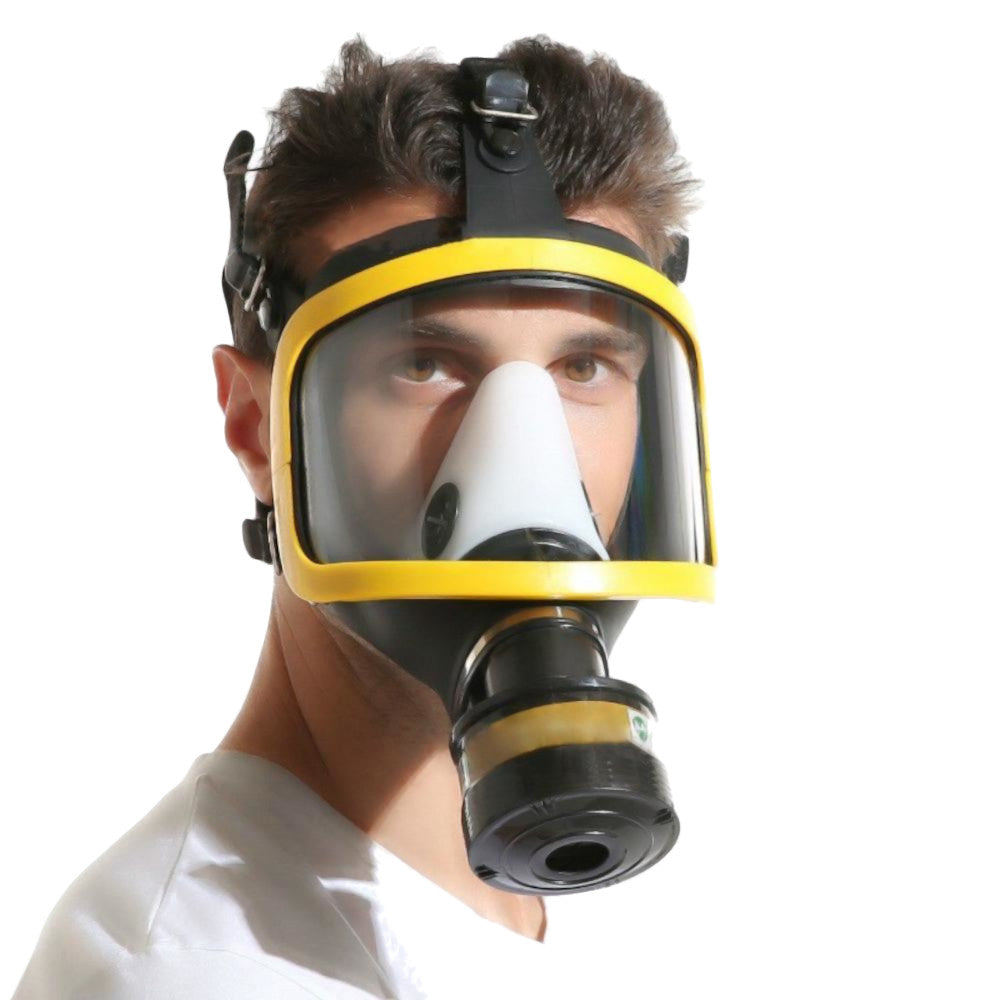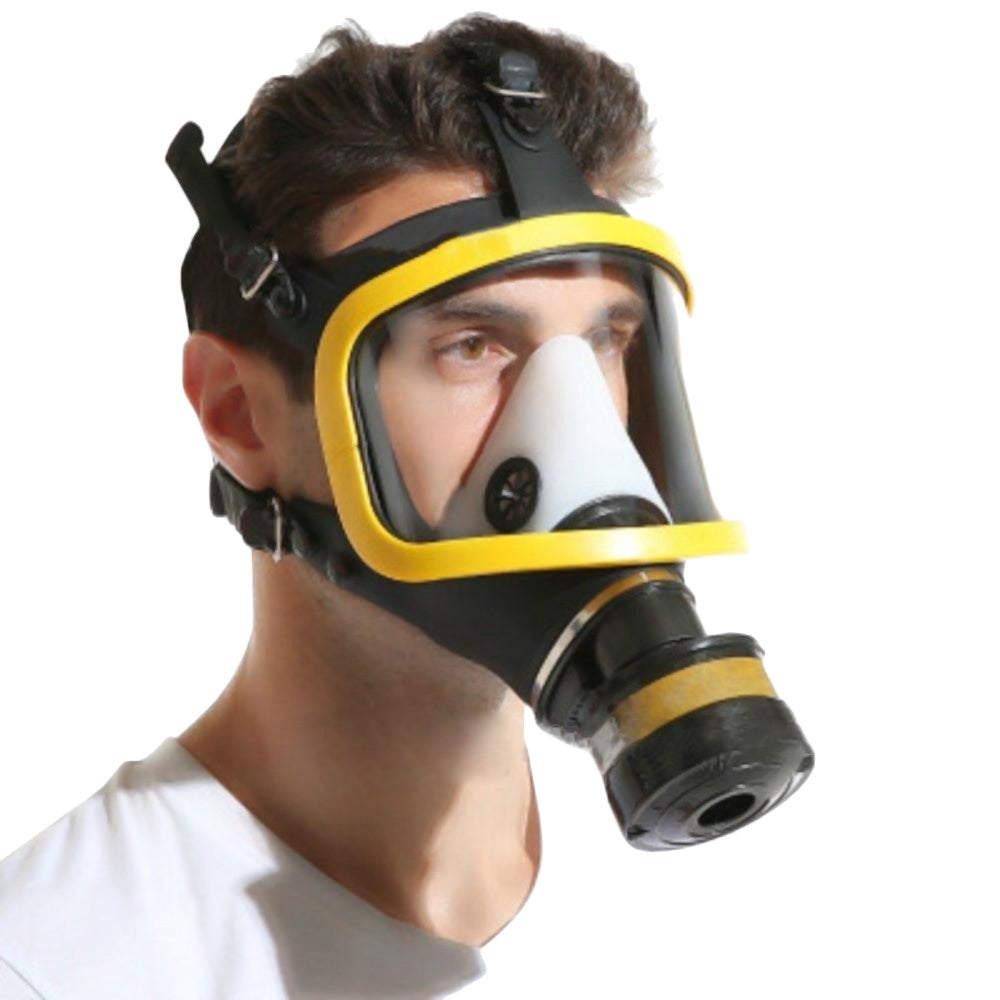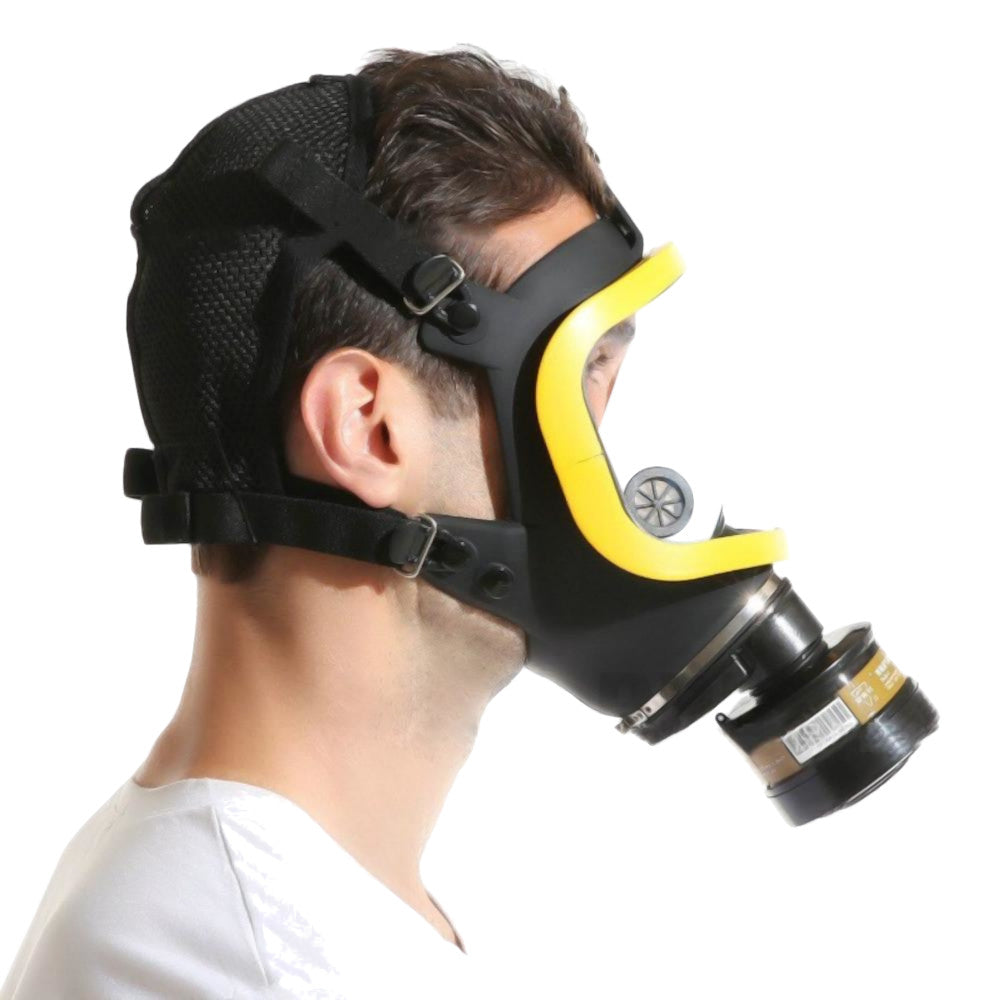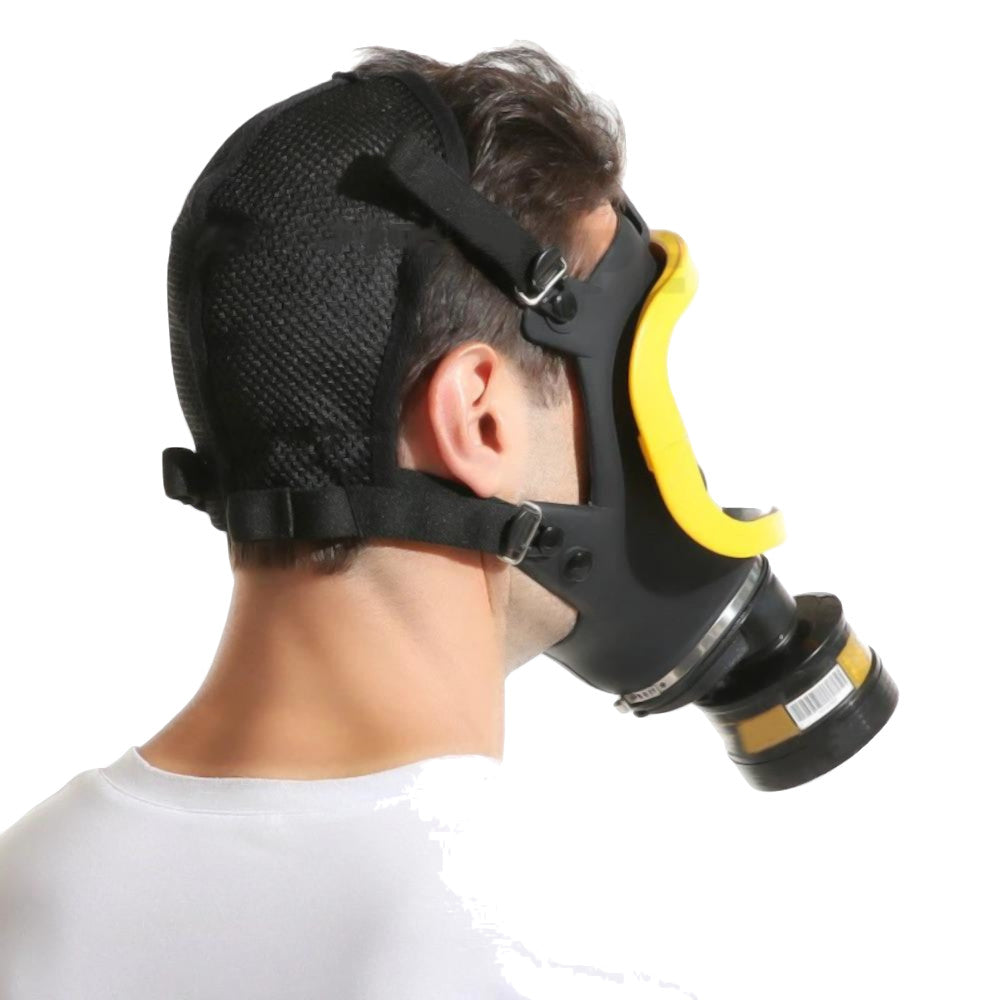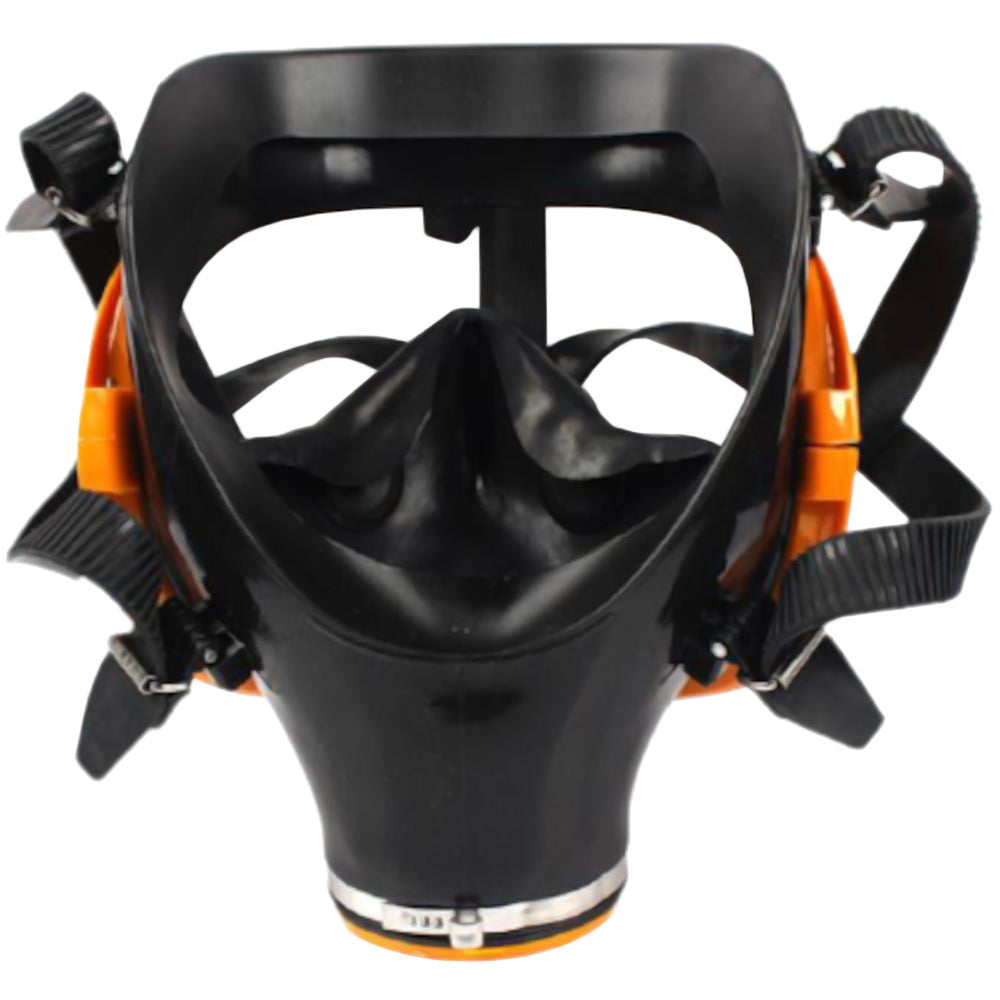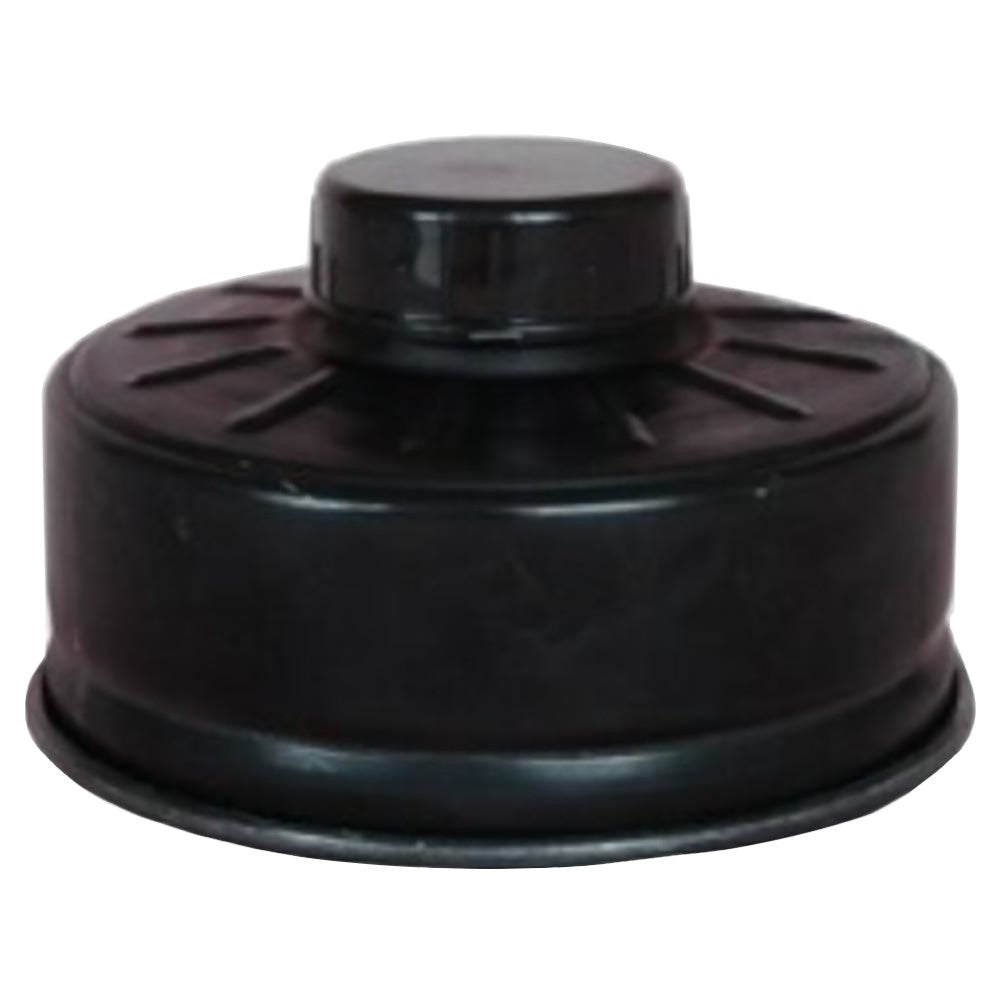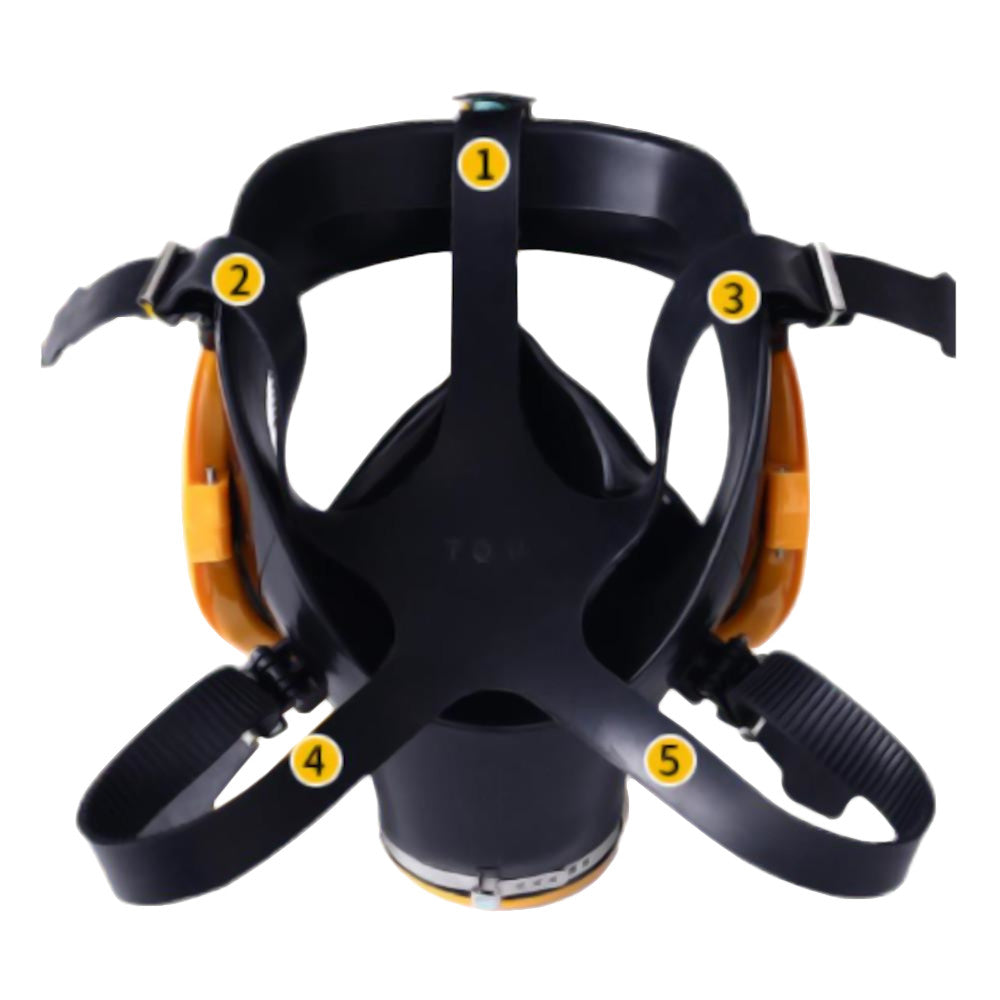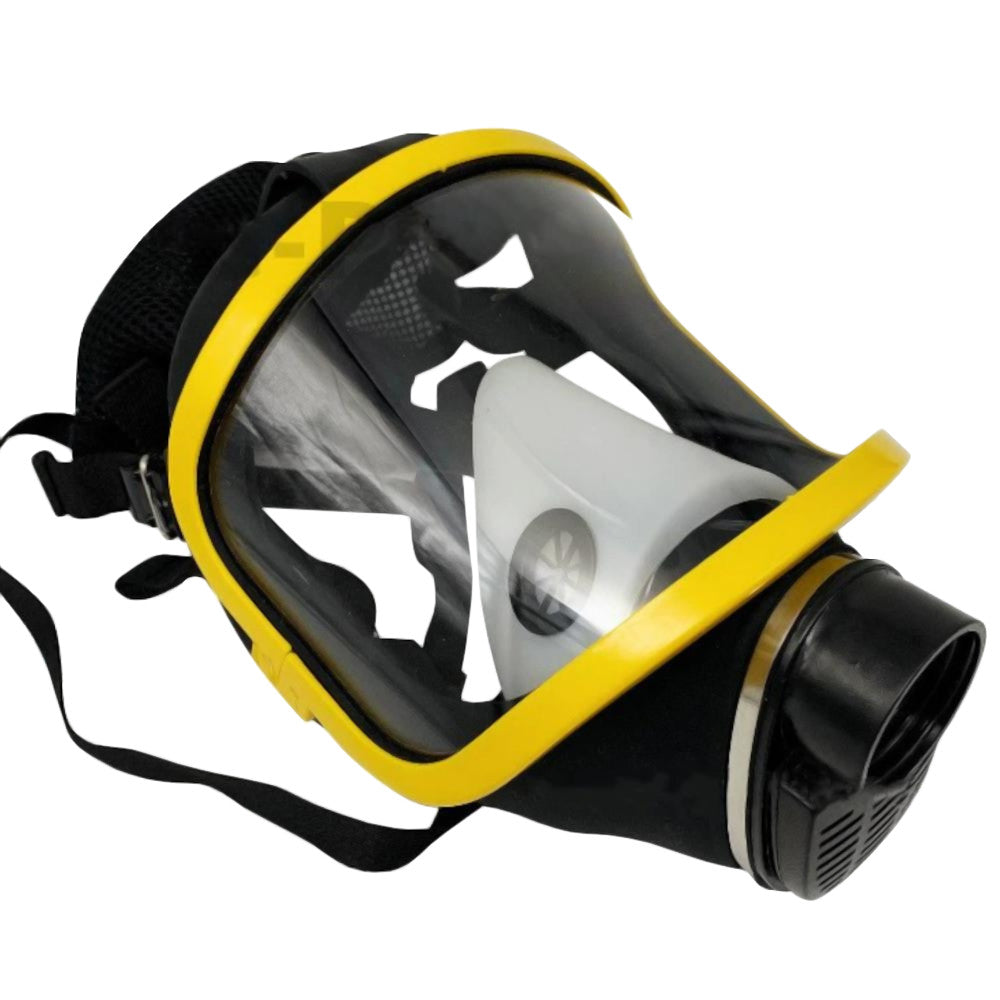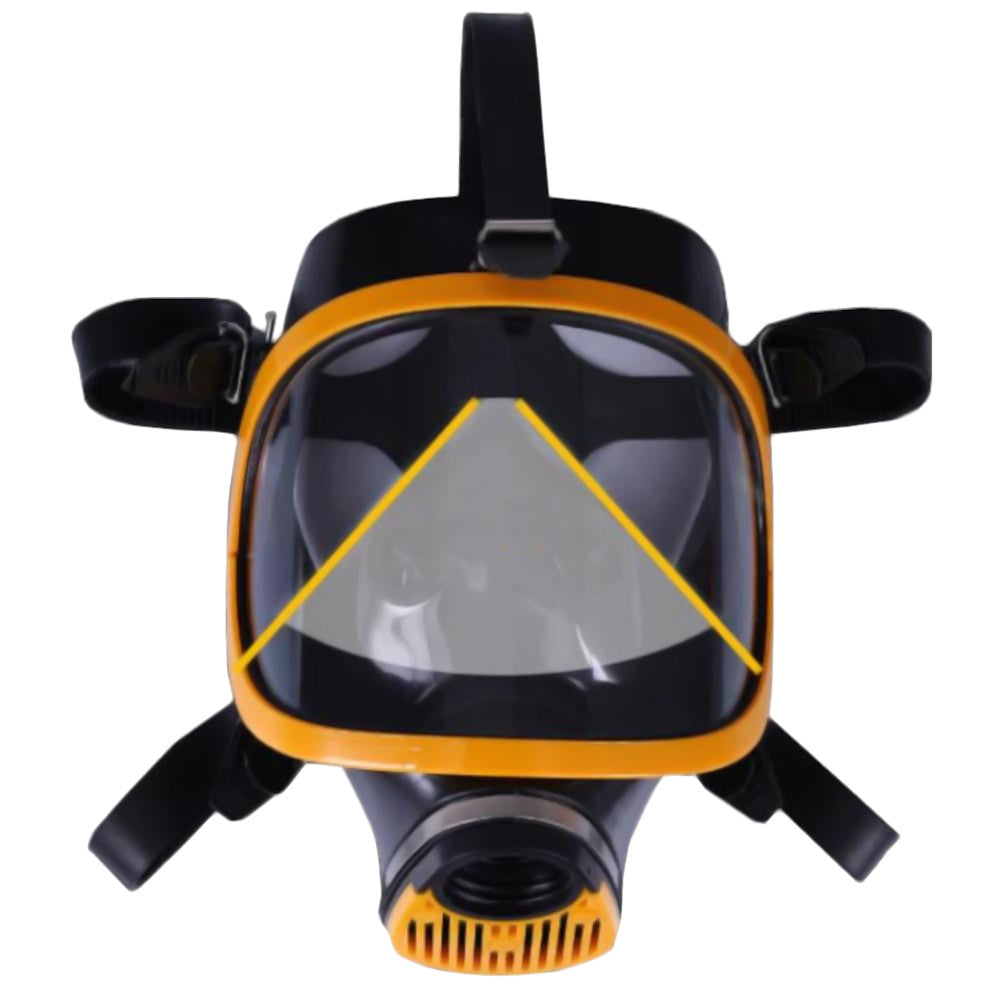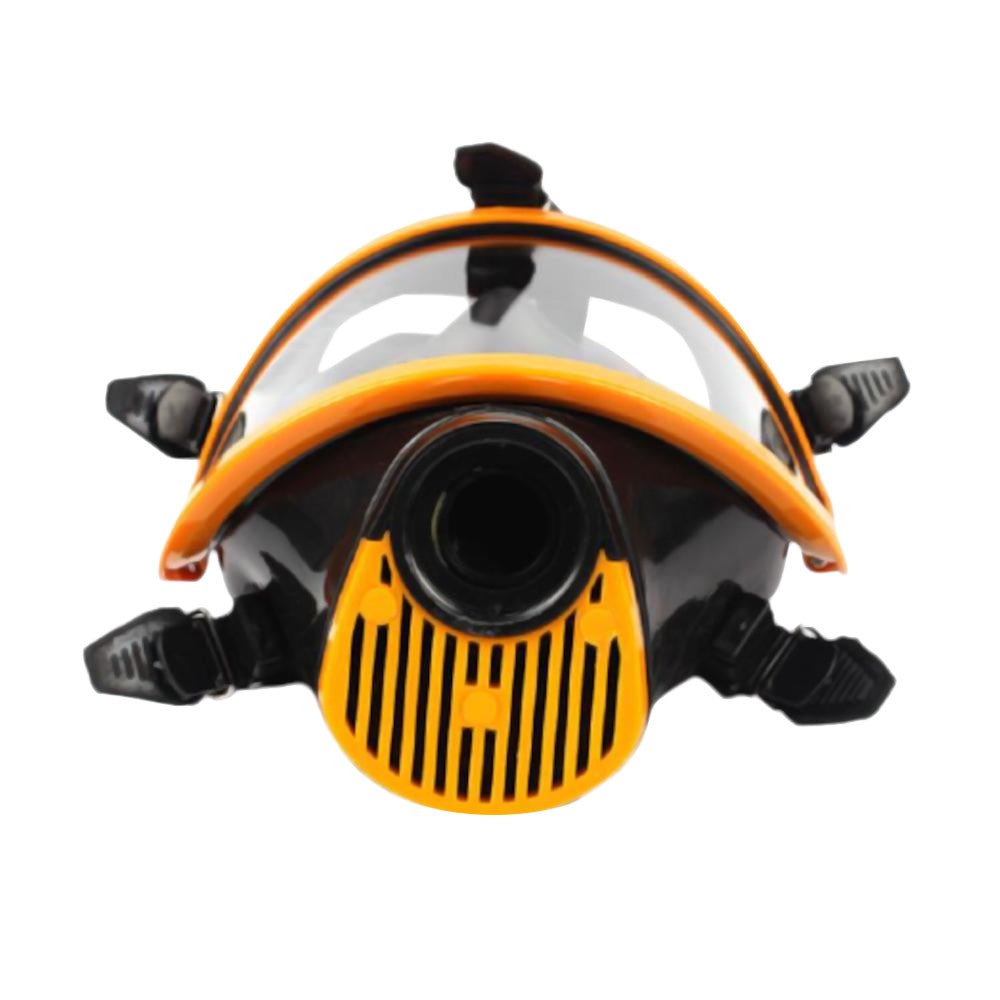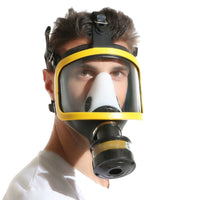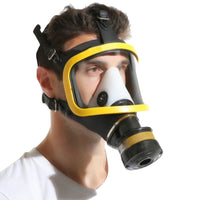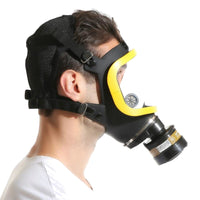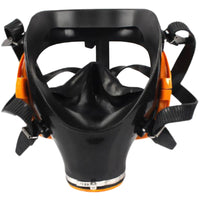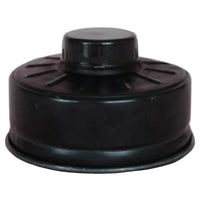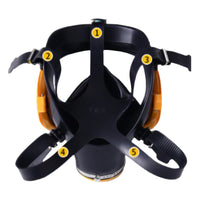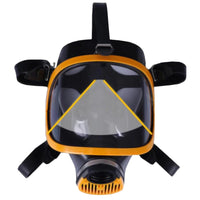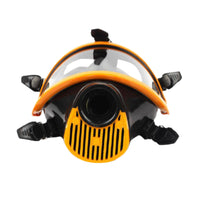 Clear Visor Rubber Gas Mask
You're suited up for the adventure, but you lack something essential to get you fully geared for what's to happen. Complete your rubber outfit and be a badass dominant. Make sure you have the Clear Visor Rubber Gas Mask come in handy whenever you want to play!

Rubber bodysuits are great when worn with hoods, but they are so much better when they go with this badass gas mask. This full-face mask features a panoramic polycarbonate lens, giving you an unobstructed visual. This wide-range lens is impact- and scratch-resistant. The silicone face seal promises comfort against the skin, while the large chin cup ensures easy positioning.

The yellow-orange variant is designed with five suspension head straps to hold the facepiece in place. These straps come with roller buckles, offering adjustability and ensuring closure. What makes the yellow variant different is a pad to which the straps are attached. This will prevent the entanglement of straps with the user's hair.

Designed for the user's utmost comfort, it comes with a nose cap that prevents fogging. It's also equipped with a speaking diaphragm that allows you to give orders with clarity. Buy the cartridge listed under the product variants if you need to complete the look. With your voice sounding slightly robotic and your face hiding behind the visor mask, you can easily amp up the thrill.

The silicone face seal is flexible; hence, it conforms to the shape of your head, ensuring utmost comfort and maximum seal. Wear it during your BDSM sessions for more adventurous scenes, or put it on when heading out to a cosplay event or a Halloween party. This military respirator isn't only to complete your costume, but it can also help keep you safe from airborne viruses or toxins.

If your slave has started to become too familiar and too comfortable with you, it's high time you wore this full-face mask. Buy now!
Specifications
Color/Type
All Black, Black with Yellow, Black with Yellow-Orange
Material
Silicone
Polycarbonate
Dimension
Length: N/A
Width/Diameter: N/A