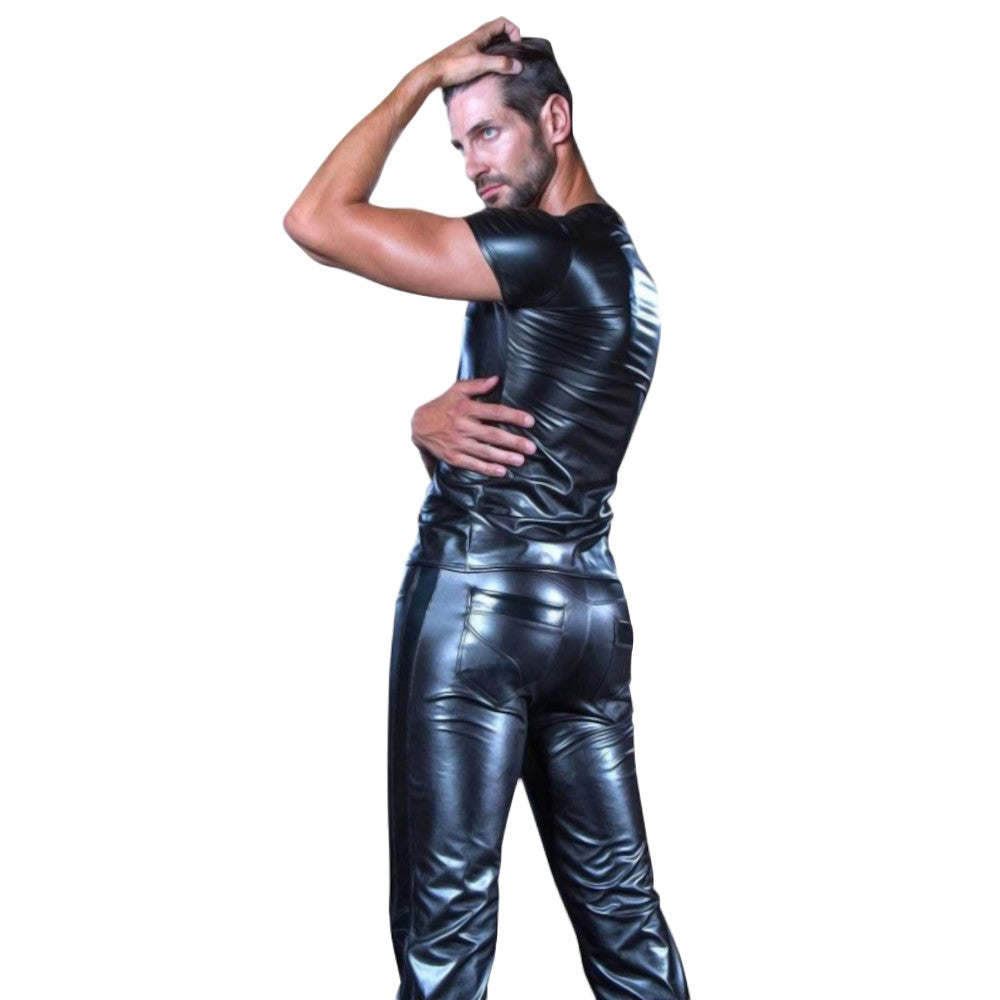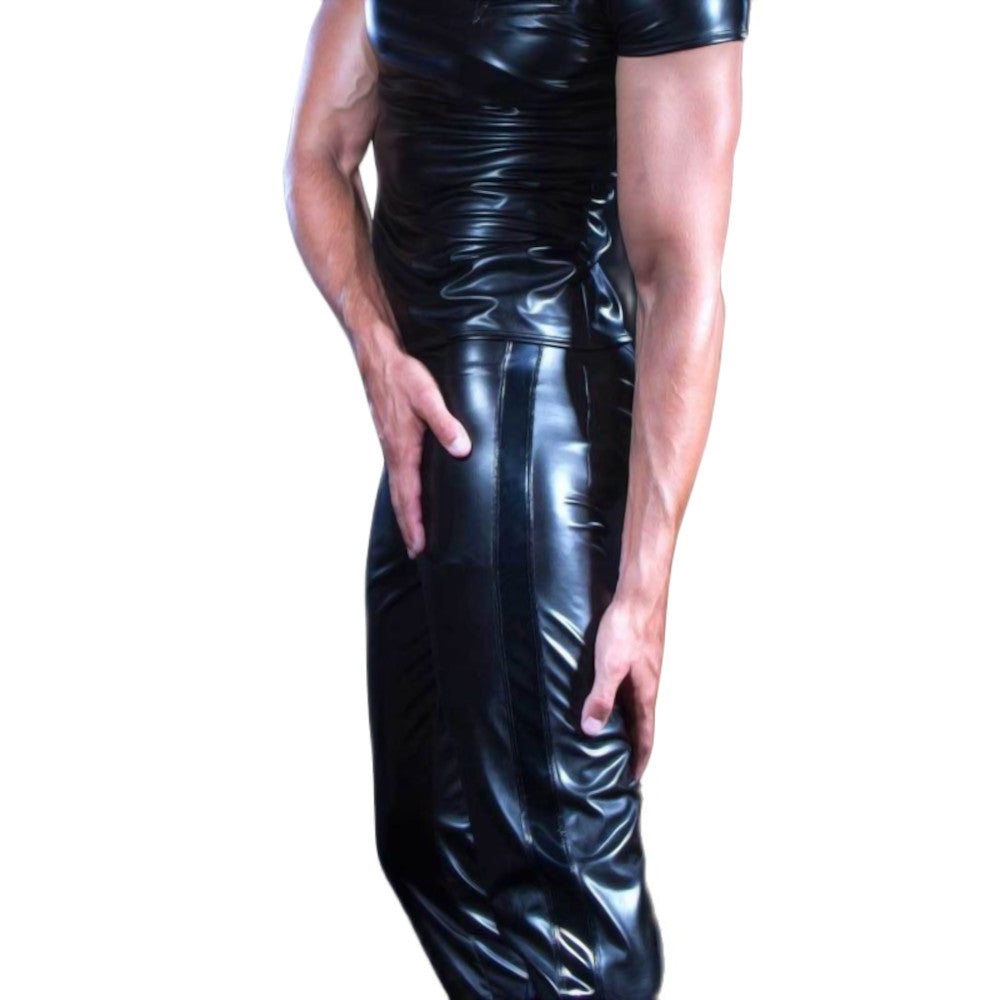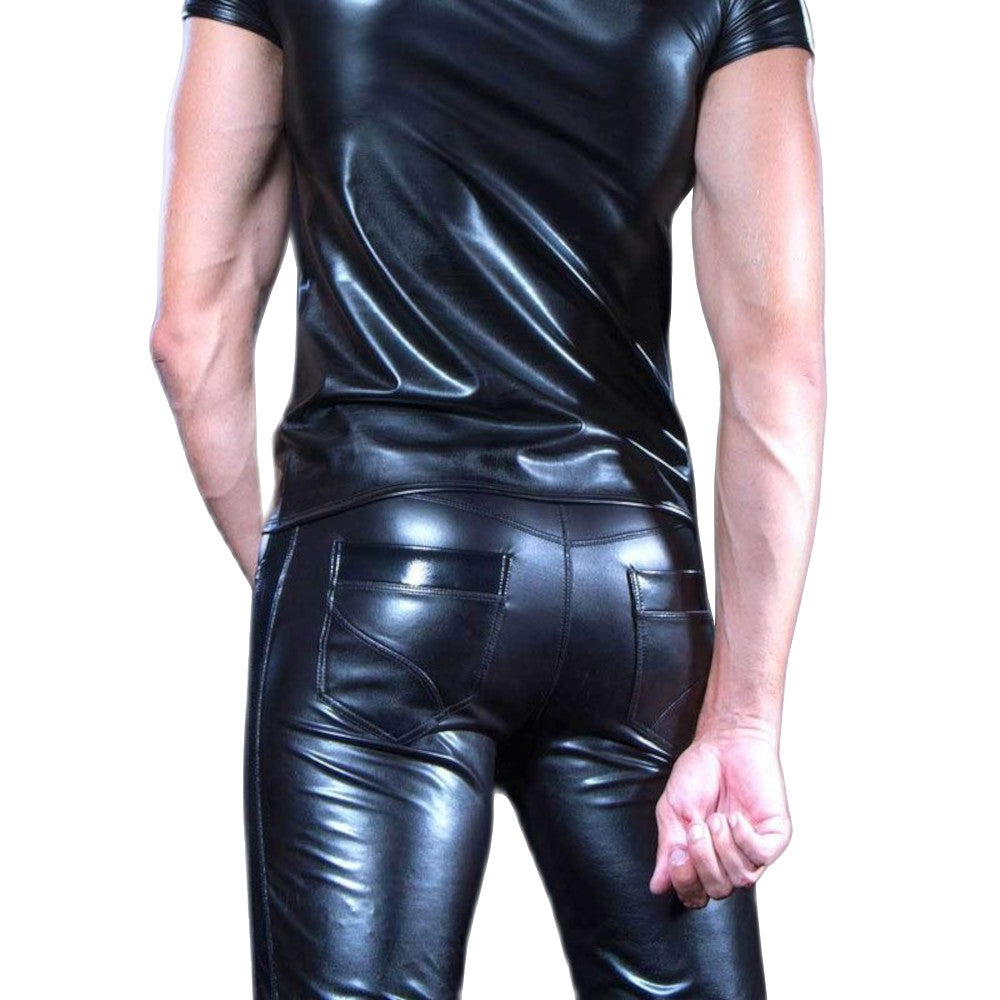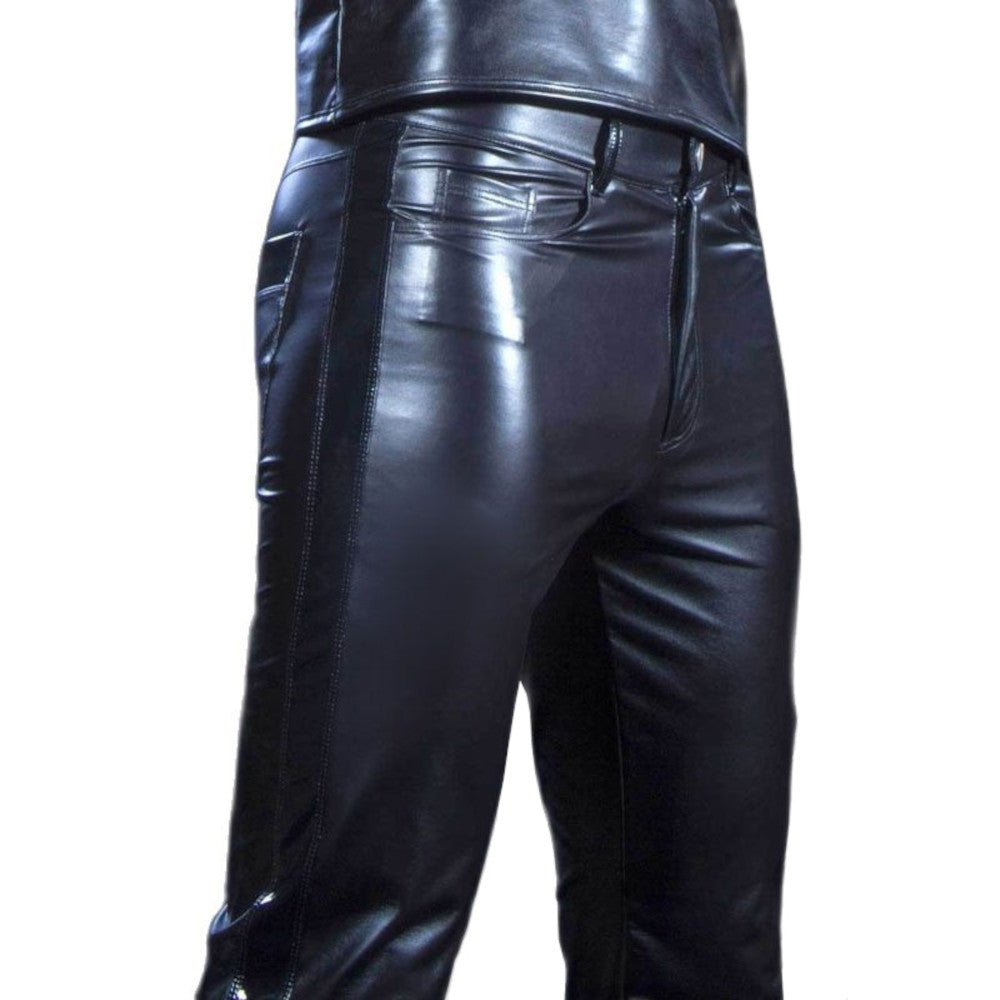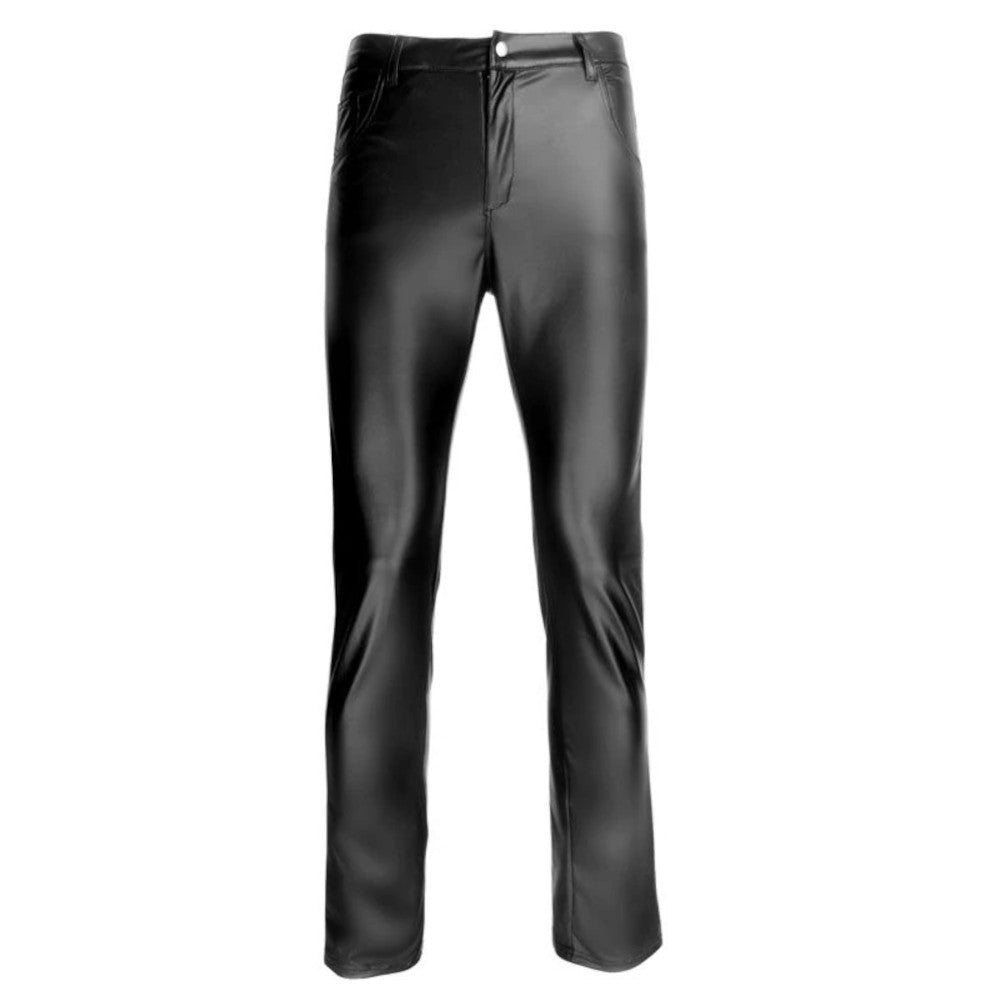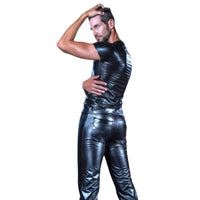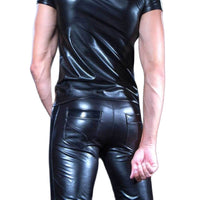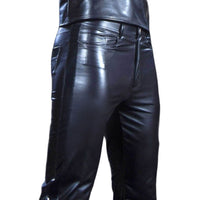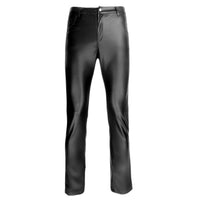 Bubble butt and bulging cock—these are the reasons why people stare at you. Even if it's a pair of jeans that you wear down there, they can't keep but notice your protruding sausage. What more would they feel once they see you wear skin-tight trousers?

Let your dick and balls and ass graze against the thin fabric of your bottom gear. Watch as people go crazy with the scene that you will be showing. Get the Sleek Men's PVC Trousers — the sexy and seductive trousers for your blessed manhood.

Get stylish and, at the same time, provocative with this pair of pants. Match this shiny black attire with any of your tops, and you will look so masculine that all genders will fall for you. It's PVC-made, making it glossy in texture. It is also semi-stretchable, so don't panic if, by ocular inspection, you find it too tight or small for your size. And by the way, how can you be wrong if it comes in six sizes? Get your dimensions from waist to ankles now, and compare them to the sizes in the chart below.

Complementing it with a latex or leather top will make you look so bold. But wearing it as is will make you look so steaming hot! It may seem like your ordinary slacks, but man, once you wear this outfit, be ready for the attention that you will get. Also, make sure you are used to people looking at your crotch—don't get intimidated! Feel the heat inside as you jail your junk inside its fabric. Experience the tight embrace of this pair of trousers against your butt!

Give people the show that they want and, in return, watch them drool as they see you wearing the Sleek Men's PVC Trousers. Grab this now!
Specifications
Color
Black
Material
PVC
Sizes
S, M, L, XL, XXL - Refer to the size chart below for the measurements
Recommended for
Men
Washing Tips and General Instructions
Hand wash.
Put in a mesh bag first before washing in a machine.
Do not iron.
Do not use chlorine-based solution.
Use latex-friendly cleaner..
Sizing Guide