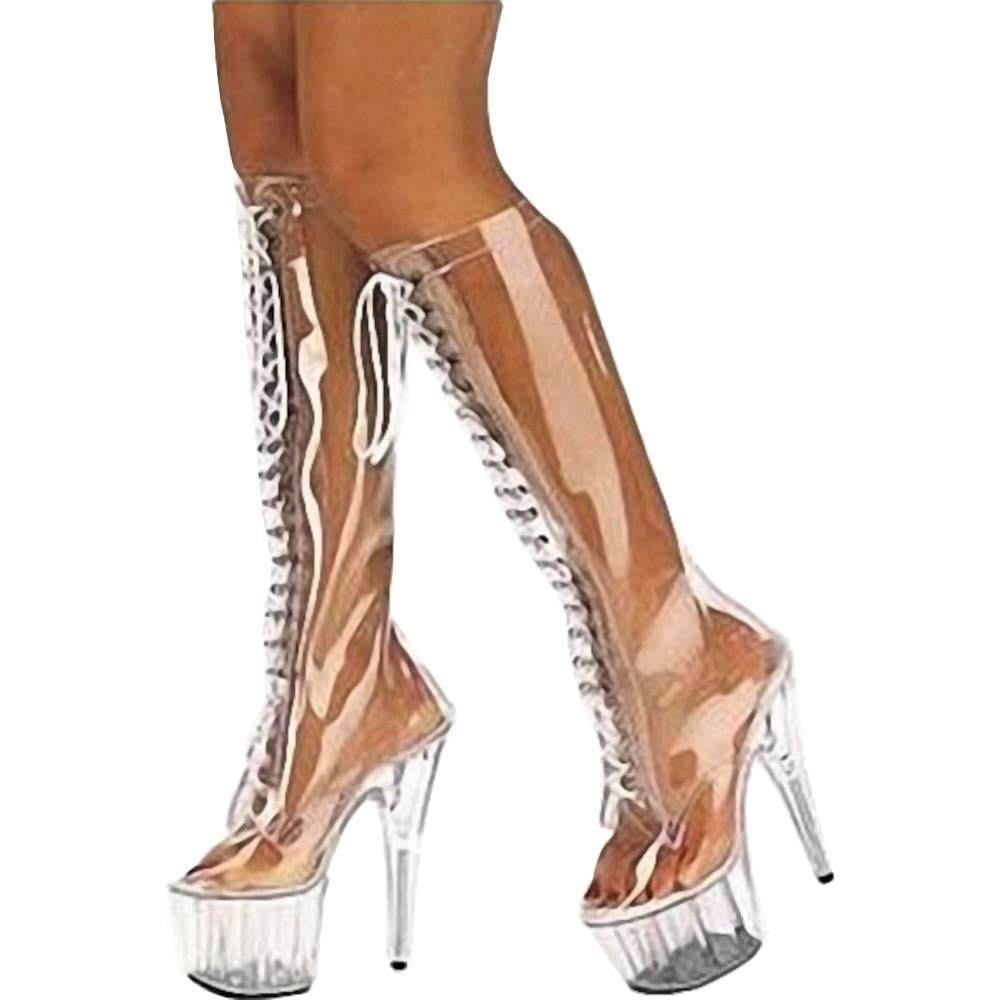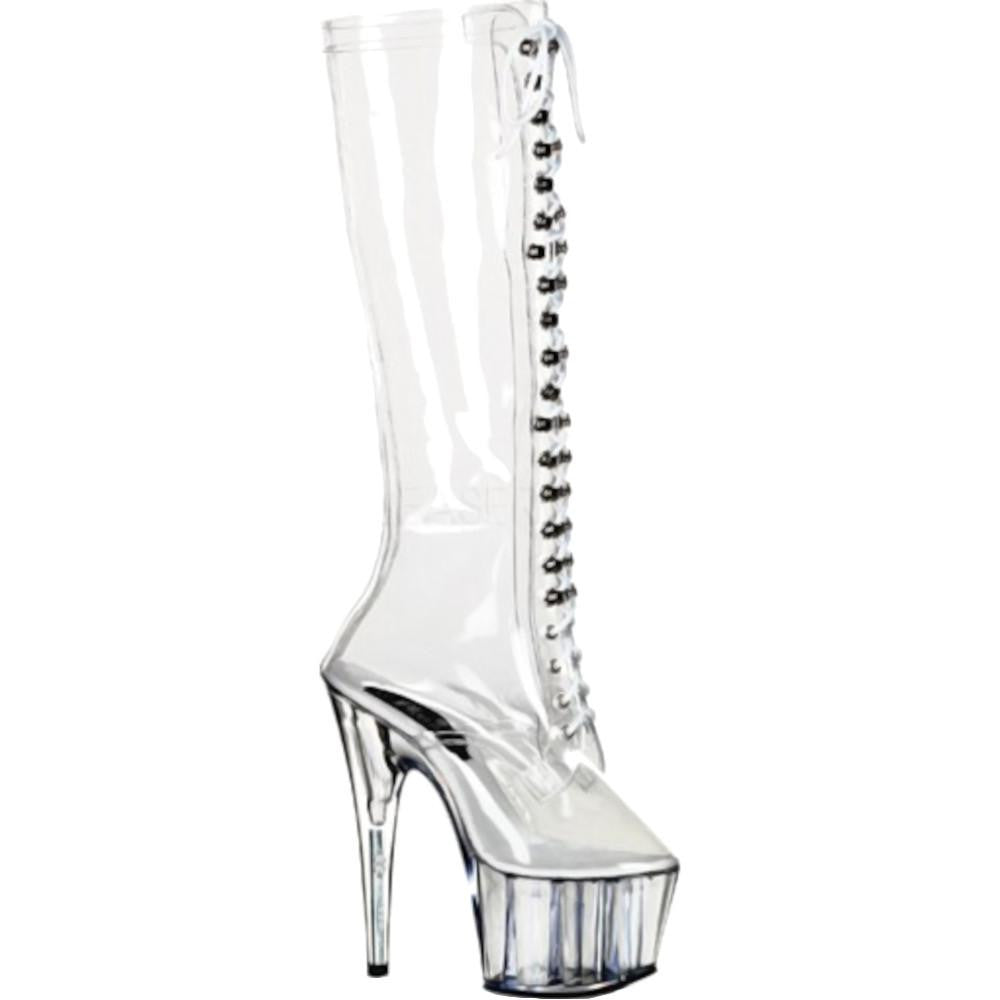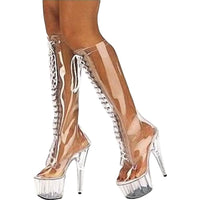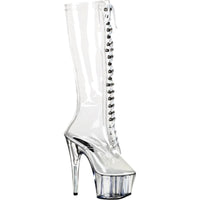 What's the point of wearing the hottest bodysuit if you don't have the right pair of shoes to highlight your outfit? Shoes are essential in completing your look and in creating the vibe you want to exude.

Flat shoes are fine, but they are not flattering enough. If you need a bit of lift to stand tall and look empowered, then you've got to put on these PVC Knee High Boots.

These knee-high platform boots feature spiky high heels that will make you stand out. Not all women are strong enough to strut with these boots, and that alone can make you feel confident, sexy, and alluring. Men can't resist turning their heads when they hear the clicking sound of heels. So walk with grace and poise with these high-heeled boots because every step you make is a sight to see.

With a lace-up closure mechanism from the top to the first pair of eyelets, they can be loosened or tightened for a comfortable fit. And don't worry. These knee-high boots come in different sizes, so there's definitely a pair for you!

The glassy platforms are sturdy to support your weight. They, too, add a touch of sophistication to this pair of shoes. They also have anti-slip outer soles for the wearer's safety, while each toe box is shaped for comfort.

Wear it with or without socks. These versatile boots will look perfect no matter what. Made of PVC, it's a lightweight and comfortable footwear that you'd enjoy wearing. These PVC boots will last as they are durable and abrasion-resistant. Wear the pair when you want to impress, seduce, or punish.

Stand tall and confident with these boots and wear your sexiest outfit! Walk like a model on a catwalk because not everyone can walk with high-heels. Feel empowered soon when you buy today!
Specifications
| | |
| --- | --- |
| Color | Clear, Sky Blue, Gold |
| Material | PVC |
| Sizes | 12.5, 12, 11.5, 11, 5.5, 5, 4.5, 13, 8.5, 8, 7.5, 7, 10.5, 10, 9.5, 9, 6.5, 6 - Refer to the size chart below for the measurements |
| Recommended for | Women |
| Washing Tips and General Instructions | Clean the shoes with warm water. Skip soap. Wipe away dirt with a damp cloth. |
Sizing Guide