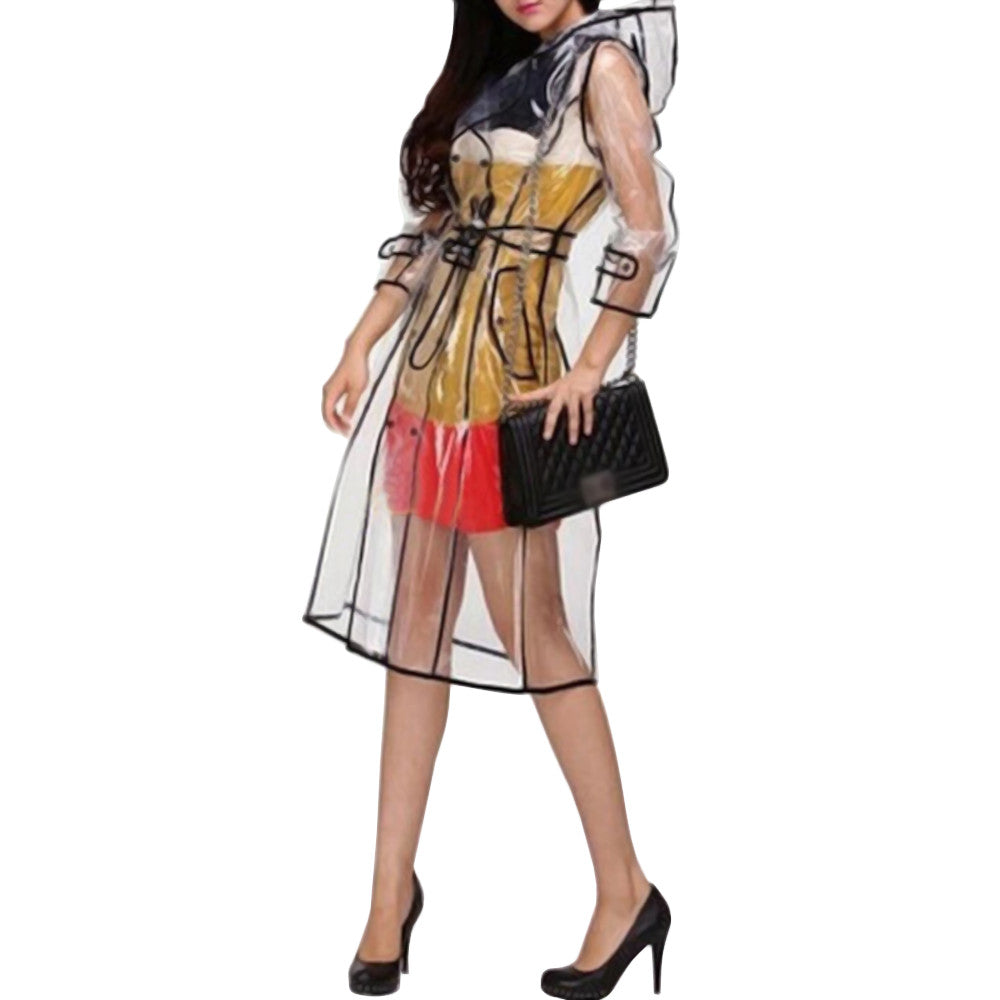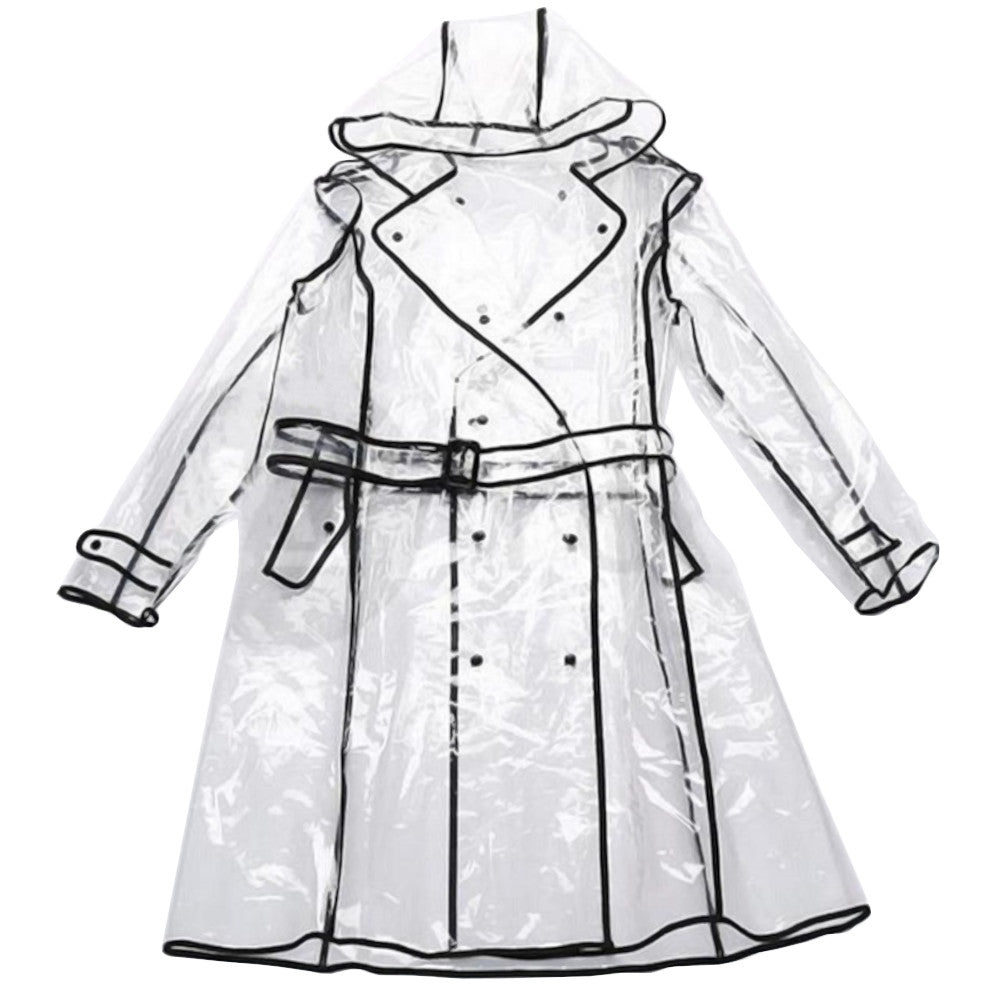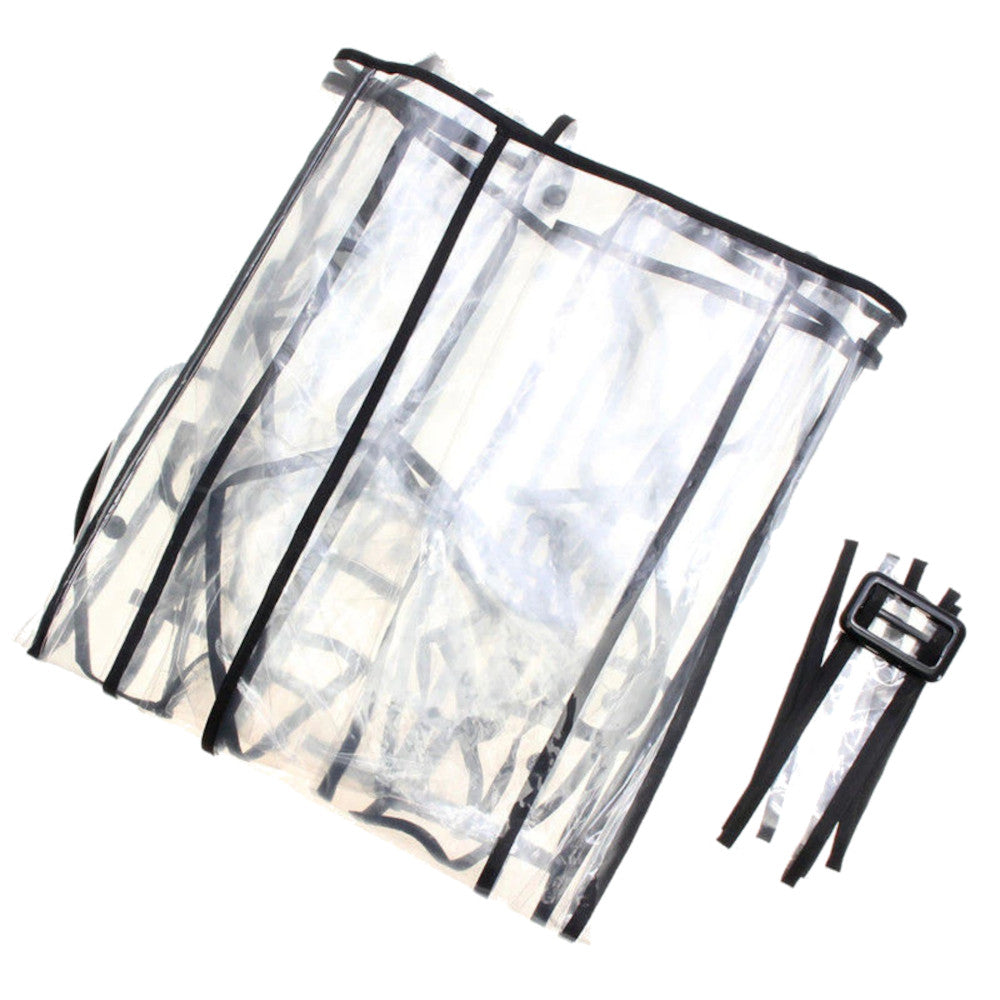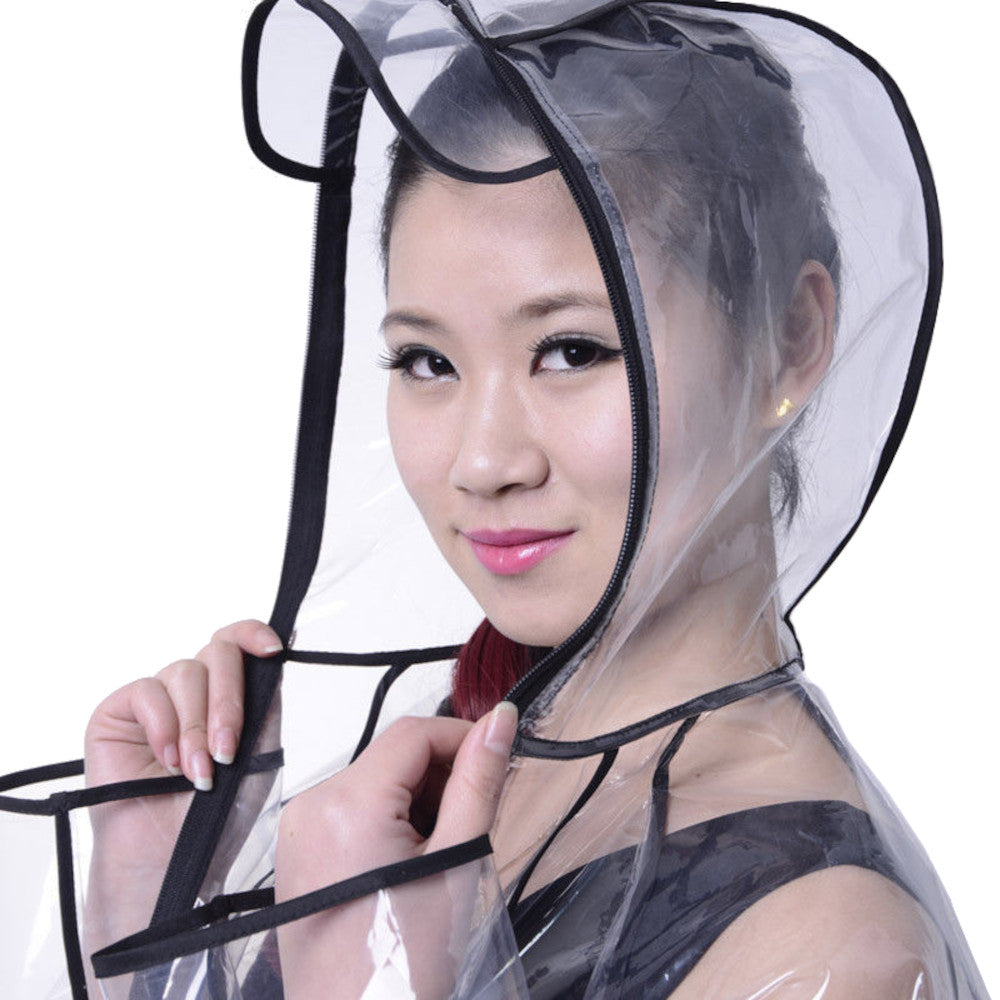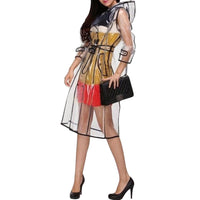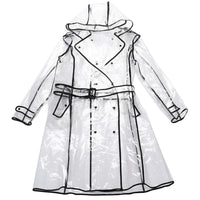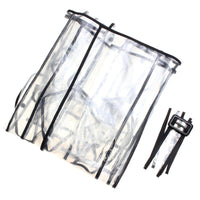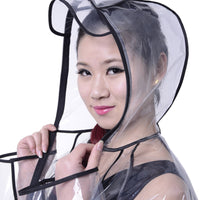 Summer is almost over, which means you must again put those skimpy bikinis on hibernate and bid adios to skinny dipping. But don't let the weather stop you from looking your best. You have to look ravishing all the time, rain or shine. One way to do it is by wearing the Cute Clear Vinyl Jacket whenever you go out to do your errands.

Umbrellas are nice, but they keep your hands occupied. So it's better to rely on this raincoat to keep you dry. This garment is made of fine quality vinyl, a lightweight material that is often an alternative to leather and latex. Being oil-resistant and fire-retardant, this proves to be a more economical and affordable choice. Furthermore, vinyl fabrics are also waterproof and weatherproof, making this the best choice for raincoats and jackets.

The jacket is glossy and transparent, so you can wear anything underneath for everyone to see. It has black trimmings that line the seams and edges to make the apparel look more detailed. The long sleeves wrap your arms and protect them from getting wet. A hood is attached to the collar of the coat to cover your head. And the whole garment can be buttoned up to your neck so no rainwater will seep through your attire. This jacket comes with a transparent belt which is fully adjustable to provide a tailored fit.

Take bundling up to the next level with this stylish coat. You'll never have to worry about looking like a drenched towel during bad weather as long as you're wearing this jacket. Others might be envious of your aura once they see you walking in the rain, looking like a ray of sunshine!

Buy the Cute Clear Vinyl Jacket today. Who knows, it might be raining men next week. You better be ready, so hit that button now!
Specifications
Color/Type
Transparent
Material
Vinyl
Dimension
Measurements:
Cap: 12.60 inches
Shoulders: 18.11 inches
Front Bodice: 41.34 inches
Bust: 45.67 inches
Arm Length: 28.74 inches