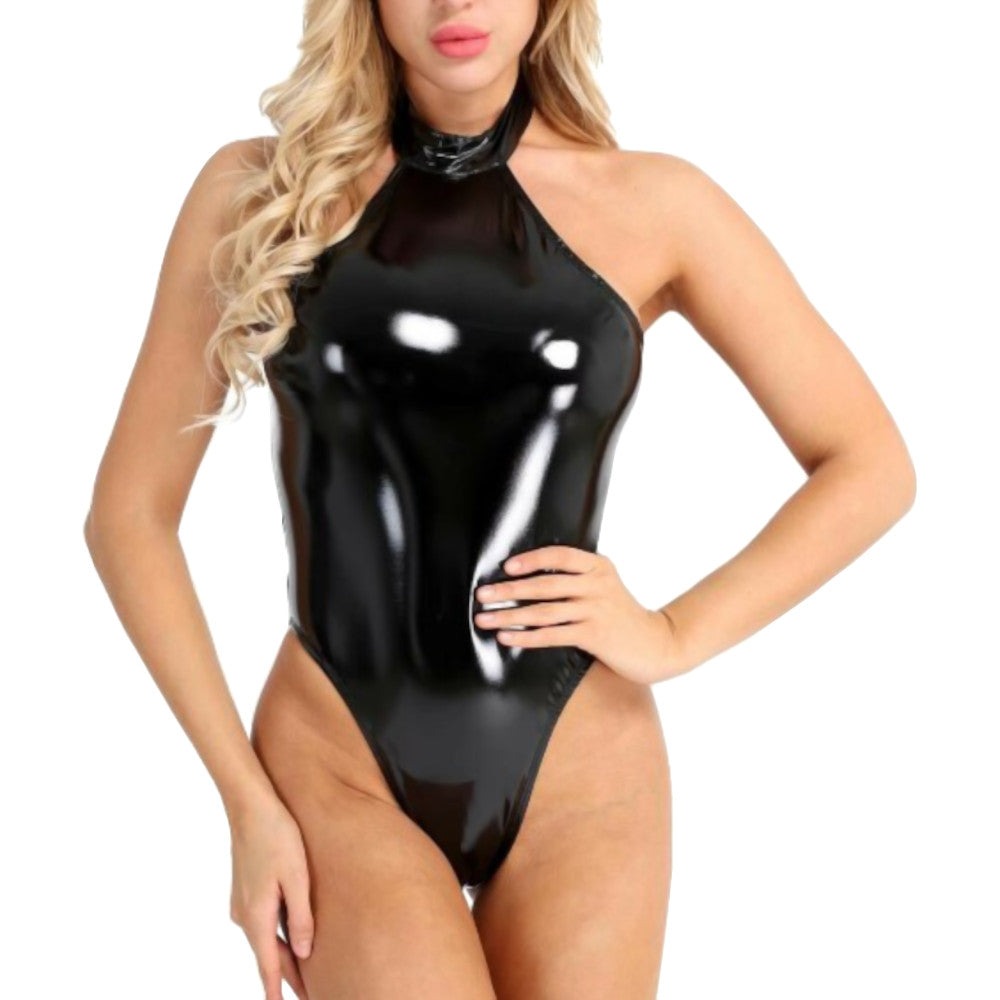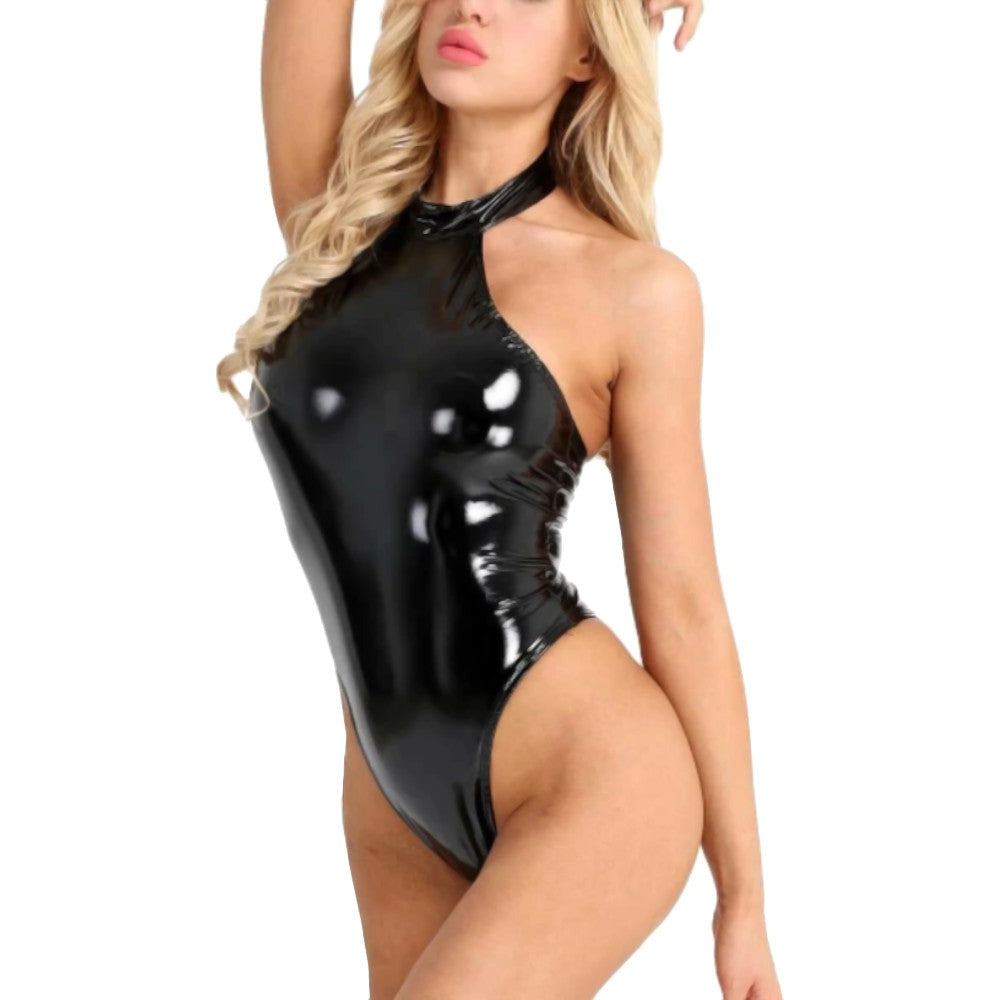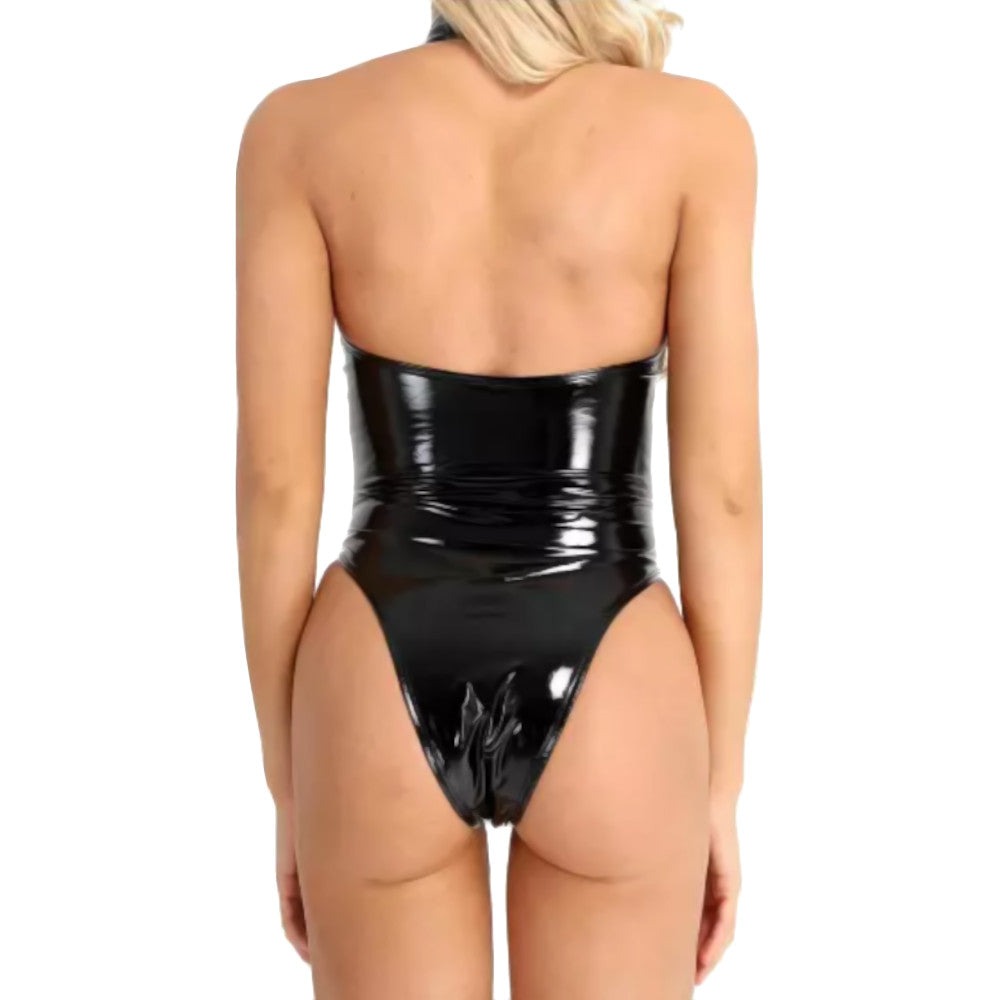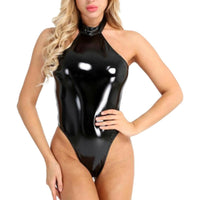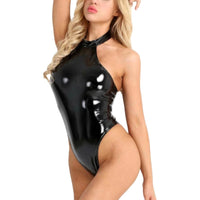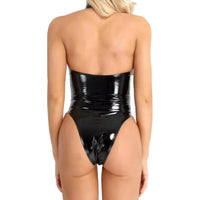 Head Turning Black Vinyl Swimsuit
Life is so much better on the beach, sitting on the sand, and wearing a sexy swimsuit. It helps you get relieved of the hustle and bustle around the city and the work-related stress that all piled up over quite some time.

So to help you achieve that kind of vacation, Laidtex got something that you might want to add to your swimwear collection. It is smoking-hot and features a wet look. It may look skimpy, but it boasts comfortability like no other. Meet the Head Turning Black Vinyl Swimsuit.

The product name says everything you can expect of this piece. It is a head-turner swimwear made of vinyl fabric. It is a material known for its impeccable sleekness and shininess that you can't easily find on nylon-based suits. Vinyl fabric, such as used in this piece, is also durable. You can wear it even if you go frolicking or chasing the waves. It has a smooth interior and exterior surface that will make you feel comfortable.

This swimwear has a choker neck halter with a half-open-back style for a sexy finish. And just as you want to flaunt that cheeky booty, you can easily do so with this ensemble. Its bottom part resembles a high-cut V-shaped thong that allows the onlookers to get a glimpse of your voluptuous ass. Indeed with all these features, this suit is worthy of being called a head-turner. It will surely make you look and feel like the darling of the crowd.

Don't skip on checking the size chart you can find on this product page and the instructions provided on how to care for these pieces. These things will help you get your perfect version of sexy swimwear, and of course, do everything you can to maintain it.

Don't let the opportunity of making summer fun and sexy slip away. Add this swimwear to your cart today!
Specifications
Color
Black
Material
Vinyl
Sizes
S, M, L, XL, XXL - Refer to the size chart below for the measurements
Recommended for
Women
Washing Tips and General Instructions
Handwash only.
Always wipe away excess water with a soft towel and leave to dry flat or hang up to drip dry.
Never tumble dry, dry clean or iron your garment.
Do not use washing powder or bleach for washing.
Sizing Guide