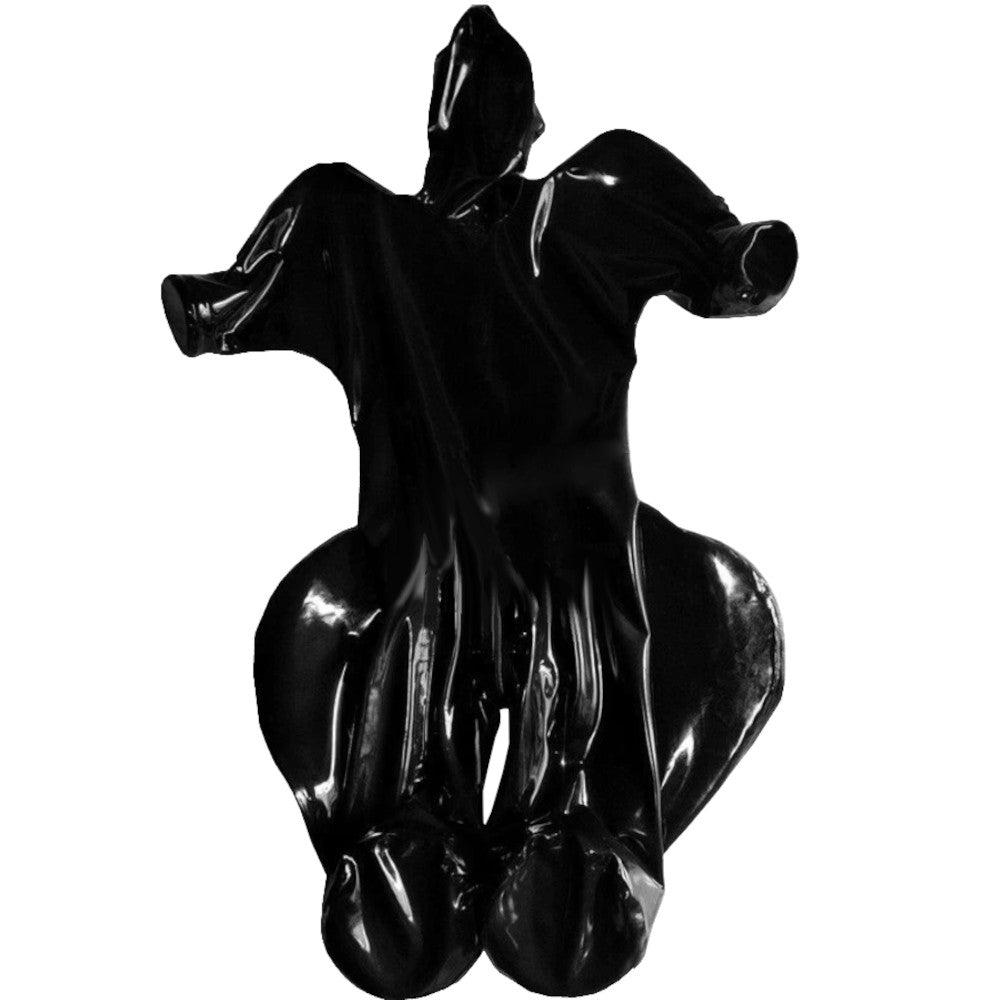 Dog ears, dog tail plugs, furry mittens—you've bought all these to turn your passive partner into a dog. Sure, they've made your sub cute and attractive, but you wanted more. Because being adorable isn't enough to turn you on anymore. What you need is a hot and aggressive submissive.

Good thing, Laidtex is here to offer you this Docile Latex Dog Suit! This bodysuit will take your pet play to the next level.
Full-sleeved and skintight, this suit emphasizes the curve of the wearer's body. It embraces every bit of her figure, making her look hot and sexy. It also has a hood attached to the suit. This hood has holes for the eyes, nose, and mouth, allowing her to see things around her and breathe easily, as well as granting you access to her lips.

But what sets it apart from other catsuits are the zippers. Yes, ARE. Regular bodysuits have only one zipper, either at the front or the back. This one, however, has five: two for the arms, two for the legs, and one at the back. These zippers make this suit much easier to wear since you don't need to push and stretch it out before you can zip them. You only need to put this on and zip them up. Of course, don't forget to lubricate her body with silicone-based or water-based lubricant before wearing the garment to prevent it from creasing.

A racy dog suit made of latex, this outfit feels incredible on the skin—thanks to its smooth finish. It's also stretchy, providing the wearer with comfort and ease. Lastly, it's durable as it doesn't tear apart easily, no matter how playful your docile partner is.

Available in a range of sizes, this Docile Latex Dog Suit is perfect for all body types. You only have to choose the size that you want and add it to your cart!

Specifications
Color
Black, Orange, Red, Yellow, Clear, Pink, Purple, White
Material
Latex
Sizes
S, M, L, XL, XXL
Refer to the size chart below
Recommended for
Men
Washing Tips and General Instructions
Handwash in warm water without soap or detergent
Leave it to dry flat and dust with talc
Do not tumble dry
Do not iron
Do not dry clean
Sizing Guide