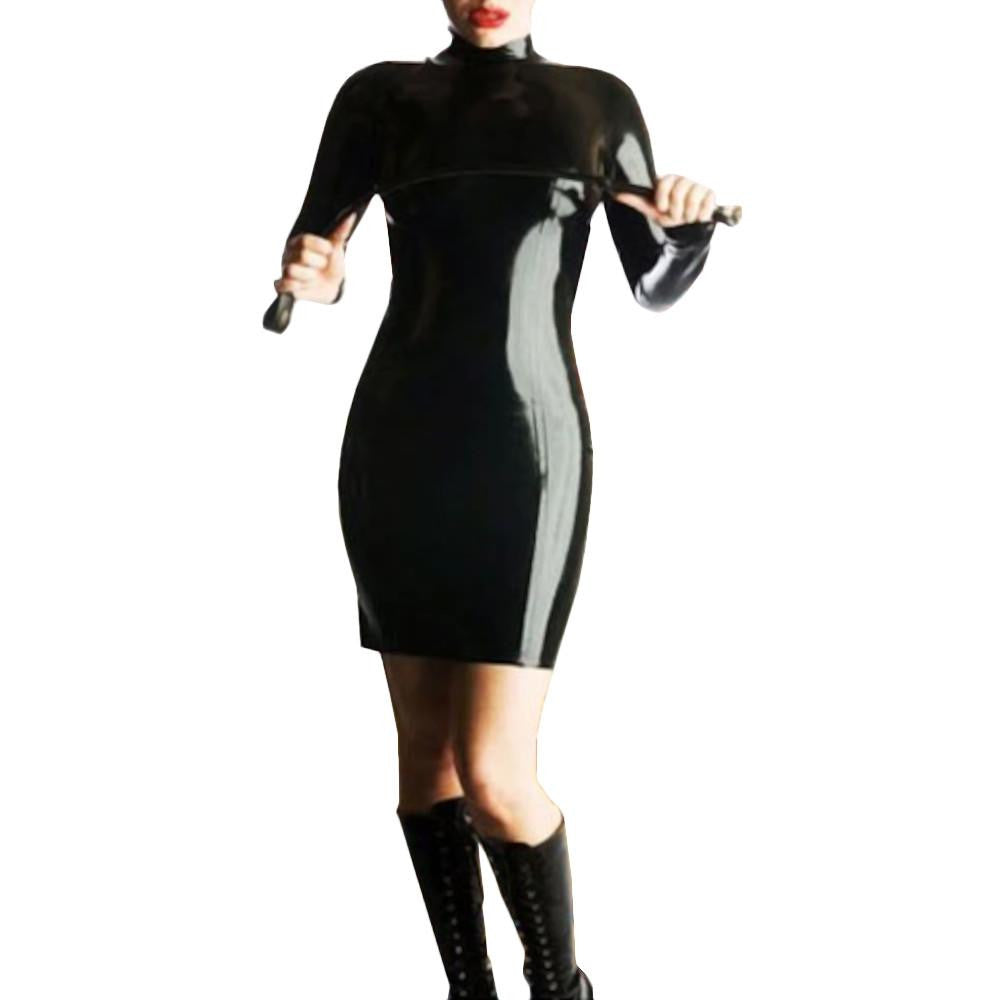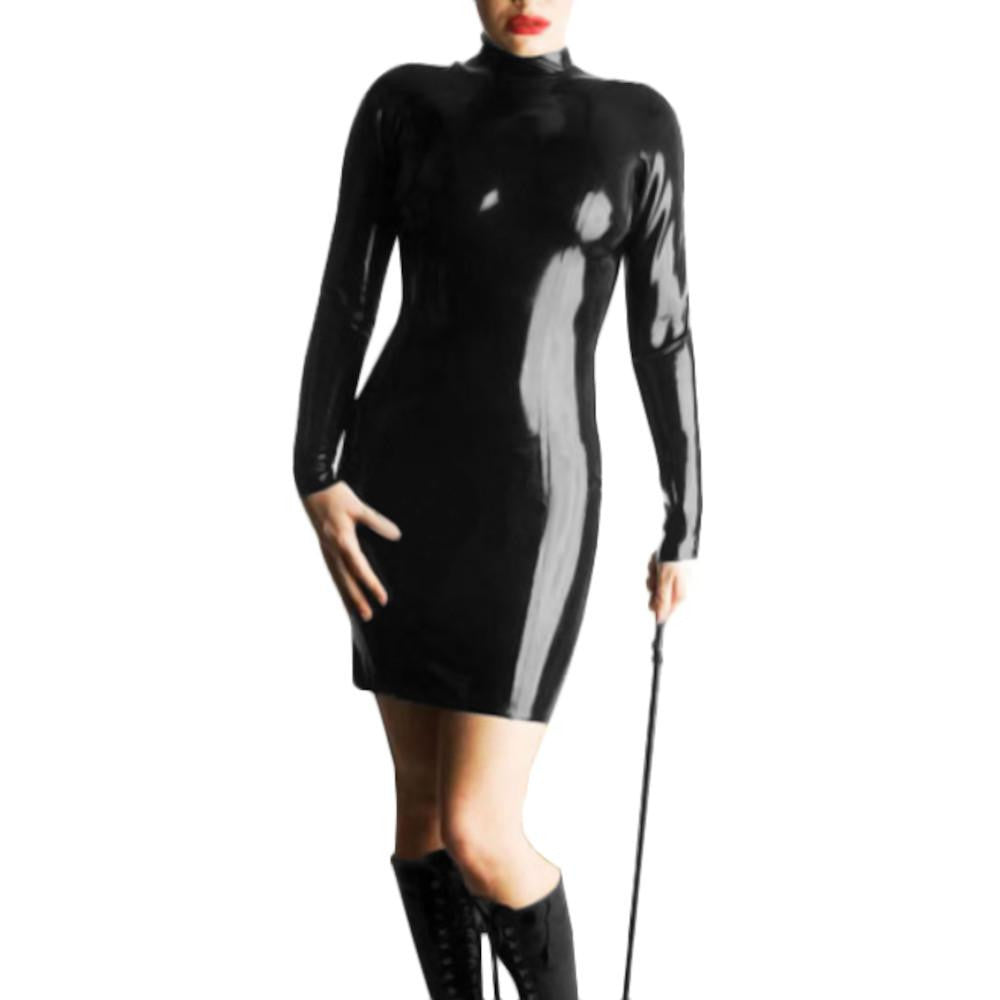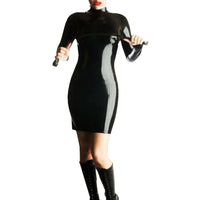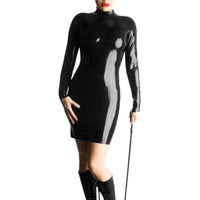 Latex BDSM Dominatrix Dress
You will not tolerate your slave's defiance. If he's been acting as if he owned you, forgetting he's the powerless bottom, it's time to set the records straight. Besides telling him his rightful place, you also need to do something. You've got to put on the Latex BDSM Dominatrix Dress to give you more confidence to be in control.

It's in black because this color evokes dominance, power, intelligence, and confidence. Besides red, black is one of the most popular colors of sex toys and lingerie. It's associated with sensuality, so you can't go wrong with this black latex dress.

Featuring a high collar, this outfit will make your neck look slender and graceful. Combine that with long sleeves, and you'll be one feisty mistress who won't forgive faults and mistakes. What balances the stiff and rigid look is its above-the-knee skirt. It's a sheath dress perfect for ladies with an hourglass figure. Tight yet stretchy, it will accentuate your gorgeous curves.

Its skin-tight fit feels like a second skin. What's great about it is that it magnifies the sensations whenever you get touched or caressed. If it's this tight, you might be wondering how to put it on. No worries! Its zipper on the back will let you slip into it. Dust off the inside with talc powder or apply silicone lube so you can put it on with ease. Lubing will eliminate friction, and that will minimize the force you exert when pulling.

Make this latex dress last for years by taking care of it. Remove all pieces of jewelry before slipping into this dress to prevent any tears. Handwashing in warm water is recommended, and avoid using soap or detergent as these cleaning agents can degrade the material. Once done with the washing, hang it to dry but never in the sun as heat will also damage the dress. Be sure to dust it off with talc powder before storing it.

Control and dominate with confidence! Buy this stunning latex dress now!

Specifications
| | |
| --- | --- |
| Color | Black |
| Material | Latex |
| Sizes | XXS, XS, S, M, L, XL, XXL - Refer to the size chart below for the measurements |
| Recommended for | Women |
| Washing Tips and General Instructions | Handwash in a bucket of warm water with one to two drops of baby shampoo. Rinse thoroughly. Hang to dry using a plastic or wooden hanger. |
Sizing Guide