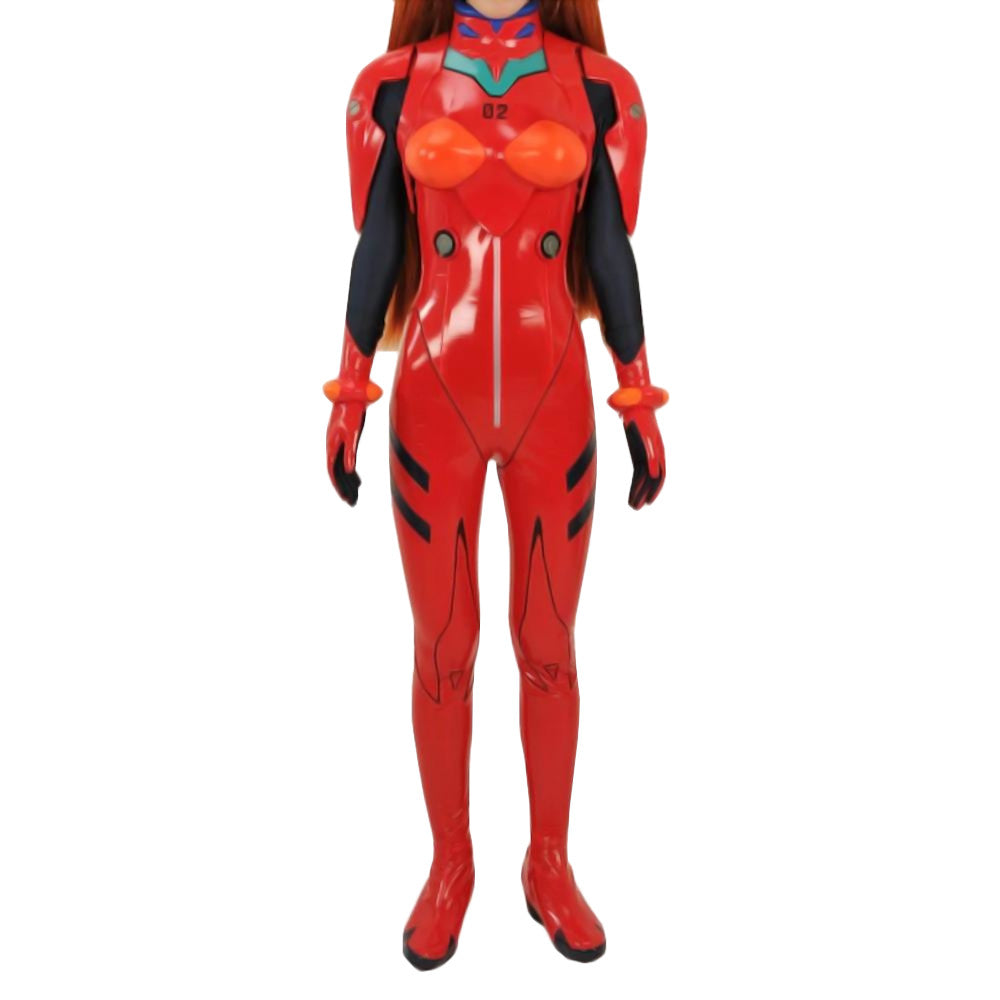 Evangelion Latex Plugsuit
You watched sci-fi and superhero movies and series when you were young. And for that reason, you wanted to be a space ranger. You wanted to have a suit that they were wearing and a weapon that they were using to fight their enemies.

But now that you're an adult, your dream of wearing a superhero suit hasn't changed. You'd still want to wear it, but not for the same reason. You want to have it so bad because your partner is still into this genre and wishes to make love with a space ranger.

Don't worry; Laidtex is here to solve your lover's out-of-this-world fantasy. All you have to do is get this Evangelion Latex Plugsuit! This fiery red costume looks hot, turning you into a seductive space martial.

This bodysuit is full-sleeved with long tight pants, covering your limbs and thighs. It's skintight, too, hugging and accentuating every curve of your body. But what makes it unique from other bodysuits are the hard sleeves and torso. These solid features have intricate outlines, like the ones you see in action-packed sci-fi shows.

Despite having a solid torso and sleeves, this suit is still comfortable to wear. It feels smooth on the skin and is pretty stretchy. It lets you move your body with ease, so you can tease your man and turn his dreams into reality with no problem.

And since it's a costume-like outfit, this suit is perfect for cosplays and themed parties. Wear this suit at the mentioned events, and you'll surely steal the show.

The Evangelion Latex Plugsuit is available in various sizes, ranging from double extra-small to double extra-large. This range of sizes lets girls of different body types be the hottest space soldier on the planet. You only have to grab the variant that you want, and you'll get it in a safe package.

Specifications
Color
Red
Material
Latex
Sizes
XXS, XS, S, M, L, XL, XXL
Refer to the size chart below
Recommended for
Women
Washing Tips and General Instructions
Handwash in warm water without soap or detergent. Leave it to dry flat and dust with talc. Do not tumble dry. Do not iron. Do not dry clean
Sizing Guide