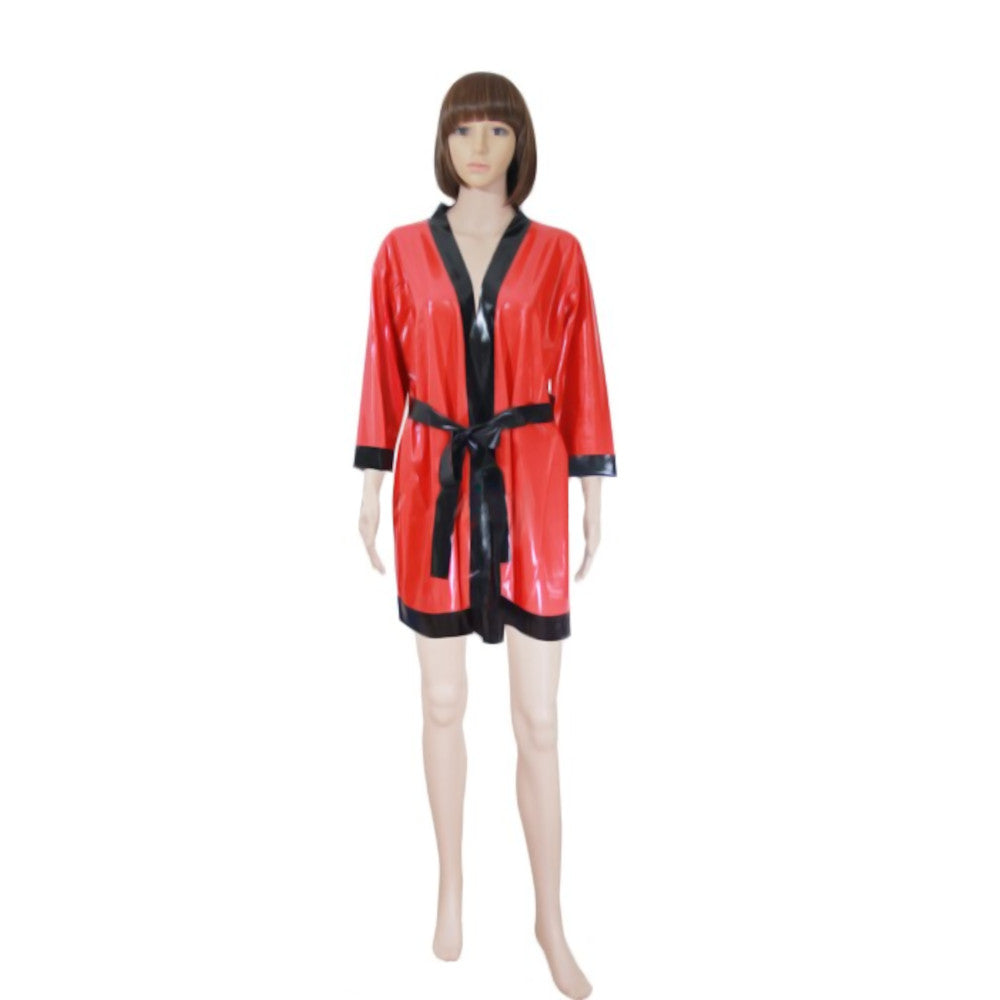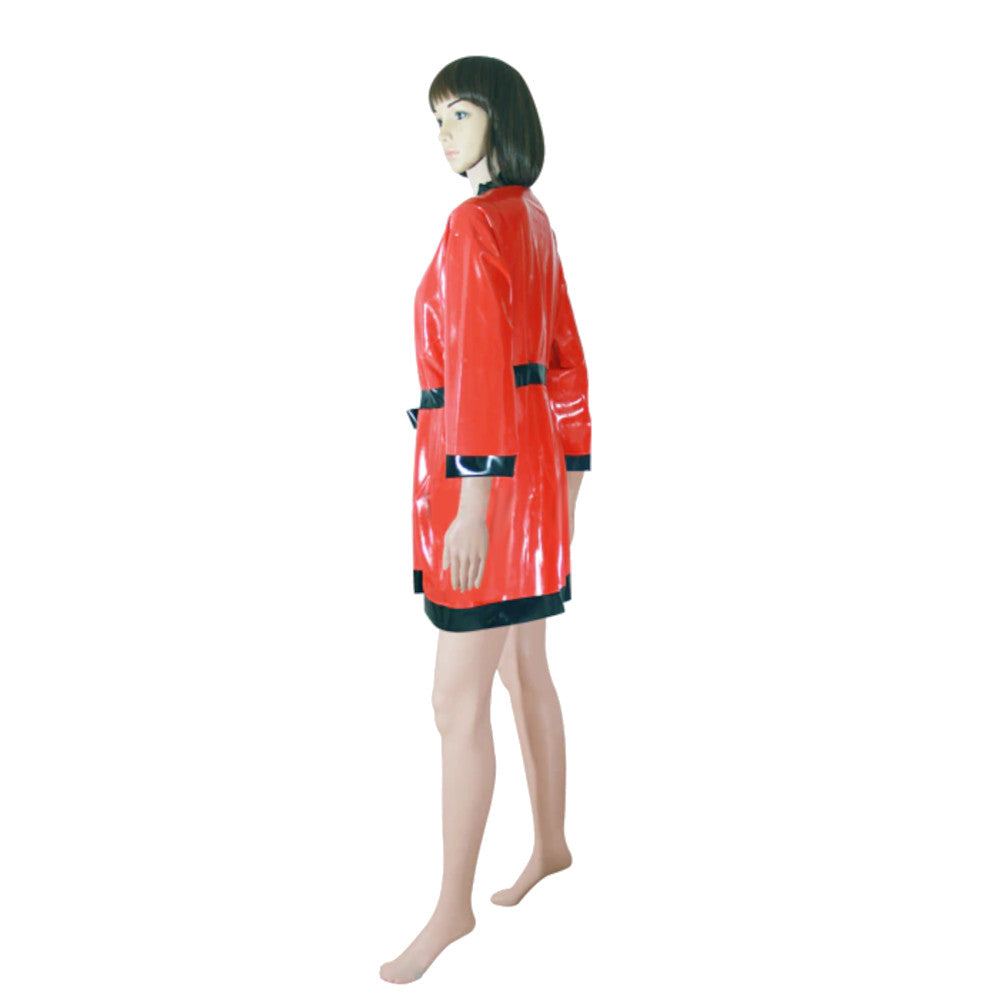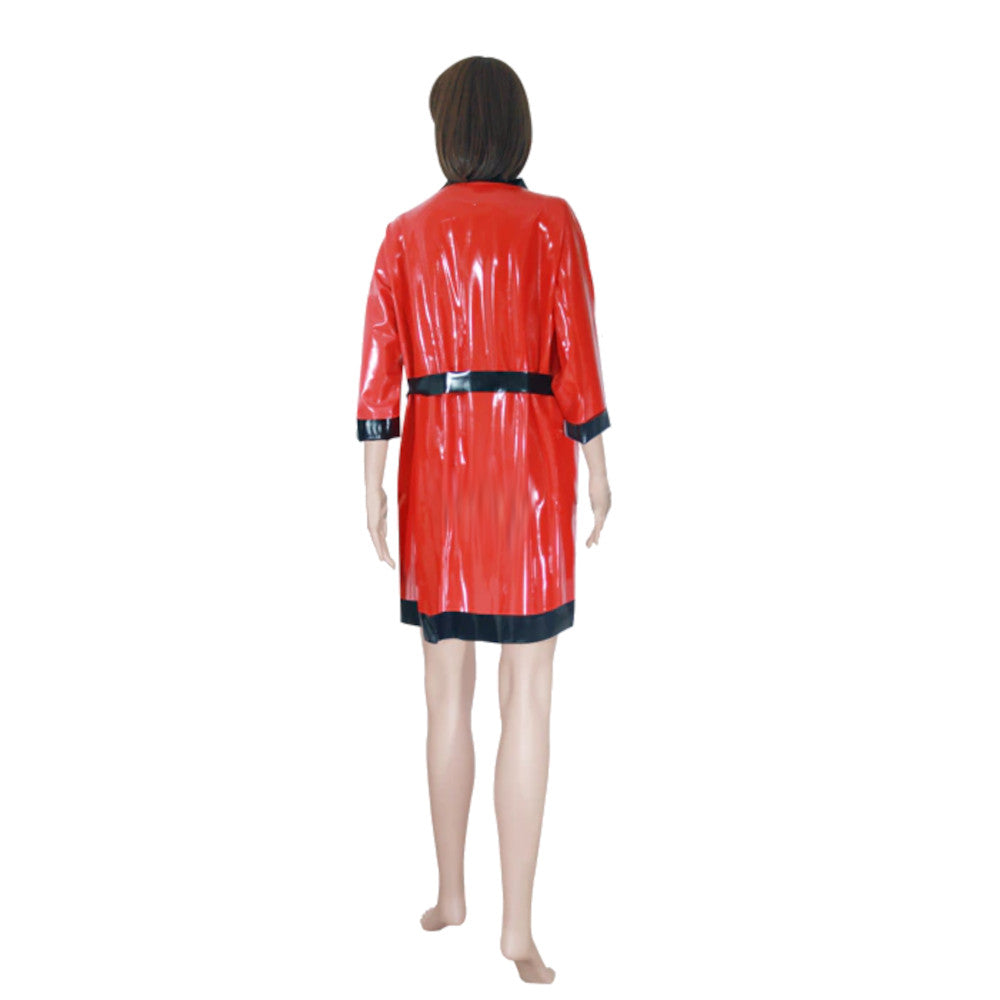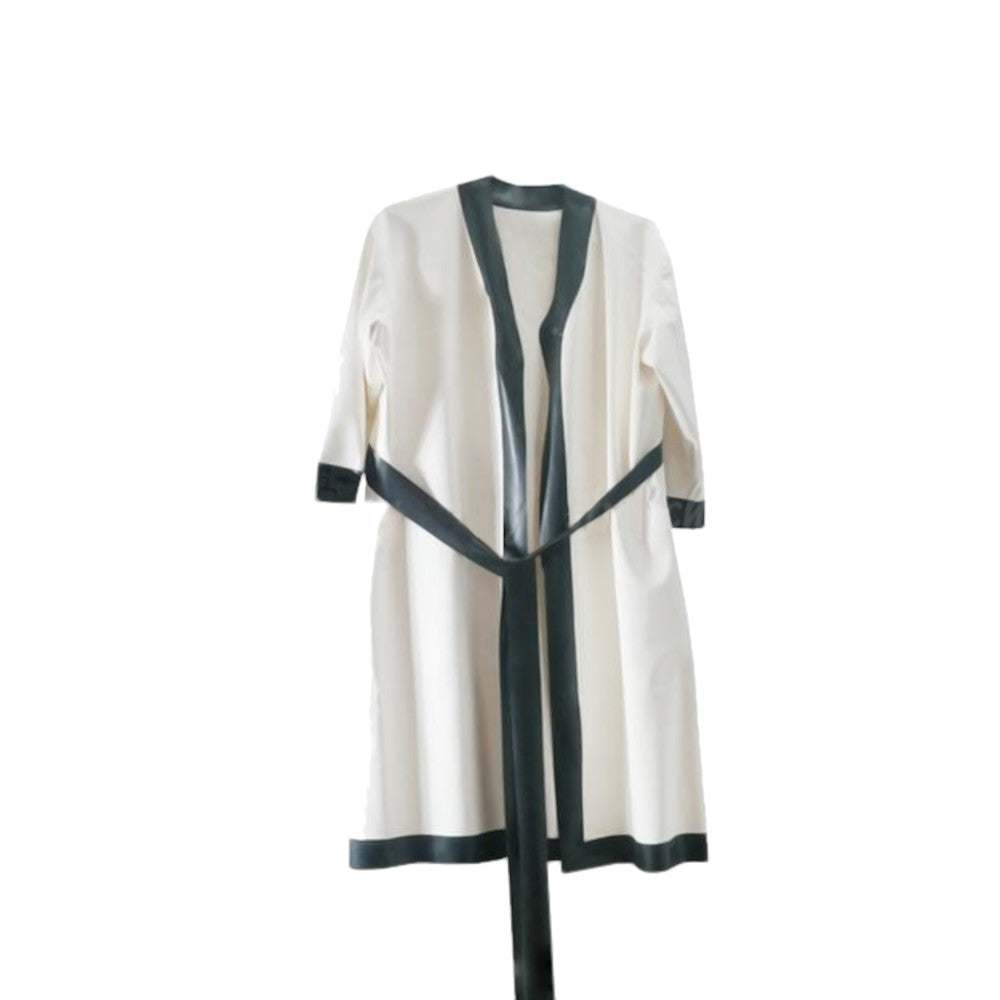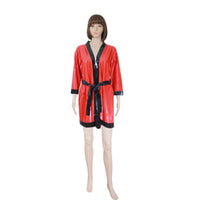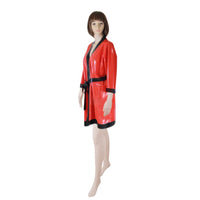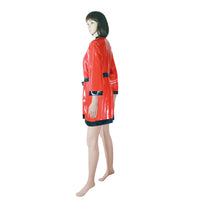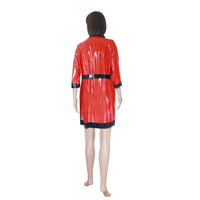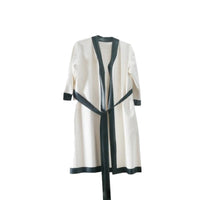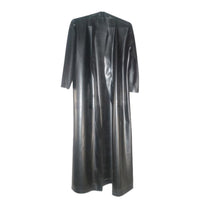 If you're a fan of the movie Titanic, then you'll agree that Rose looks most captivating when she's wearing nothing but a robe. Of course, looking as sensual and sexy as Rose may sound impossible, but with the Belted Short Latex Robe, you can look gorgeous and take your partner's breath away!

When you think of fun in the bedroom, this outer garment always comes to mind. It's a simple bedroom outfit, yet it makes the imagination run wild. And why not? It keeps anyone guessing what's underneath it, and it certainly does hold attention. But the Belted Short Latex Robe is unlike its silk and cotton counterparts. Its material sticks to the skin even when it's not designed to be tight or body-hugging. That's the nature of the material.

If you are new to using latex, then this garment is a great pick. It's a lot easier to wear than any form-fitting latex bodysuit or dress. It has an above-the-knee length, which is short enough to display your shapely legs. Its sleeves are flowing and wide, allowing you to insert your arms into them with so much ease. Putting this latex robe on is hassle-free because it doesn't have tight sleeves or legs.

You can leave this sexy outfit open and show off your sexy body in lingerie or be like Rose with nothing underneath her robe. If, at the start, you're too shy to flaunt your nakedness, wrap the belt around the waist and let him remove it like he's unraveling a gift.

Made of latex, this apparel requires some TLC for it to last long. You should avoid using detergent or soap when you want to clean it and remove the smell of sweat or any dirt. Wipe it before hanging it to dry. Then, dust off the inner and outer sides with talc powder before storing it back in your closet.

Create that sexy vibe without even trying. Grab yours now!
Specifications
| | |
| --- | --- |
| Color | Red and Black Belt, White and Black Belt, All Black, Plum Red and Black, Blue and Black, Purple and Black, Jade Green and Black, Light Blue and Black, Pink and Black Belt, Baby Pink and Black, Transparent Black with Black, Transparent Brown with Black, Transparent with Black, Transparent Purple with Black, Transparent White with Black, Brown and Black, Flesh and Black |
| Material | Latex |
| Sizes | XS, S, M, L, XL, XXL (Refer to the size chart below for the measurements) |
| Recommended for | Women |
| Washing Tips and General Instructions | Hand wash in warm water without soap or detergent. Use a mild shampoo. Hang to dry. Do not iron. |
Sizing Guide