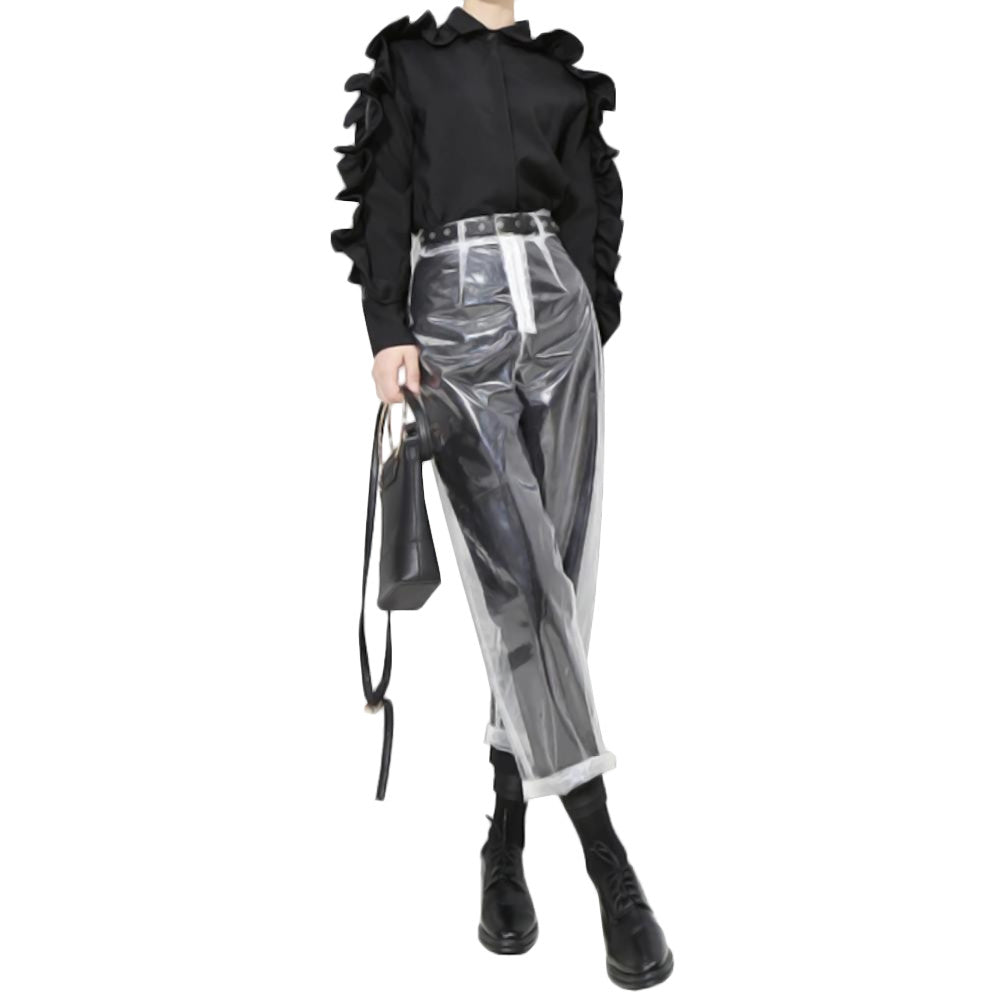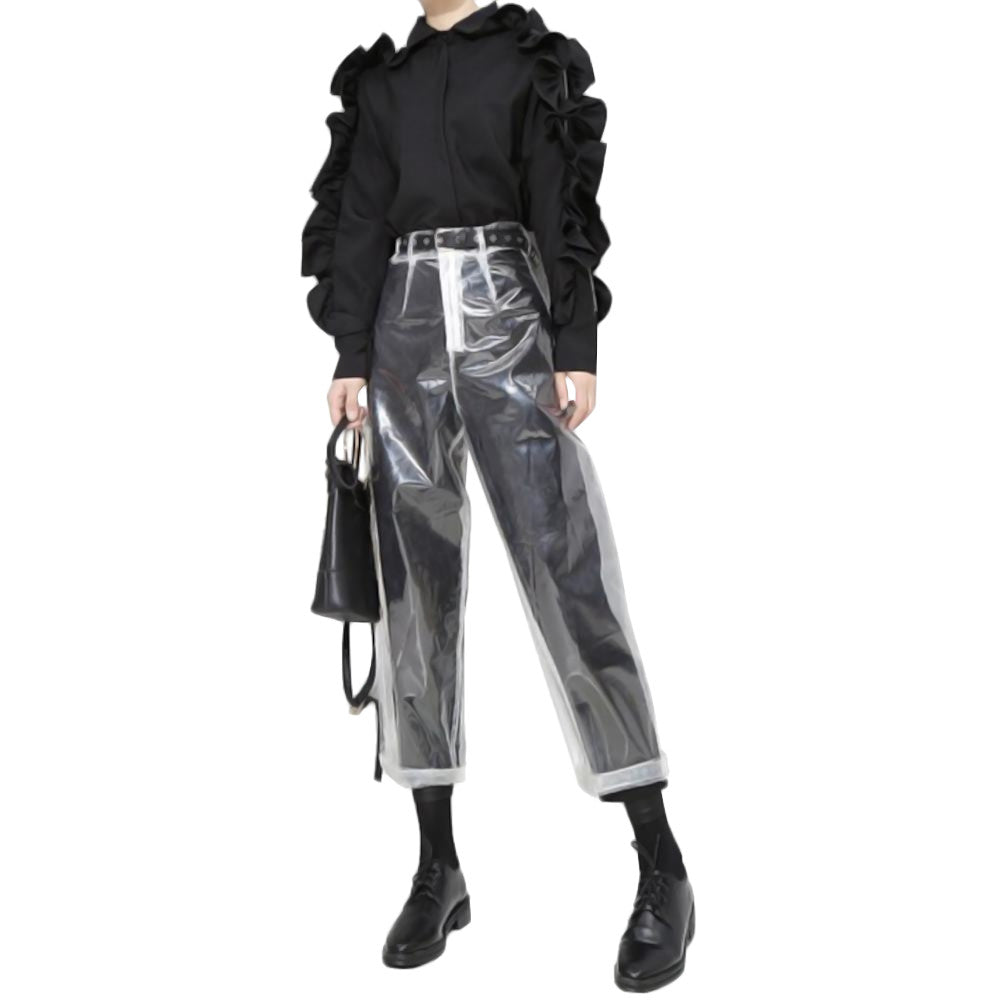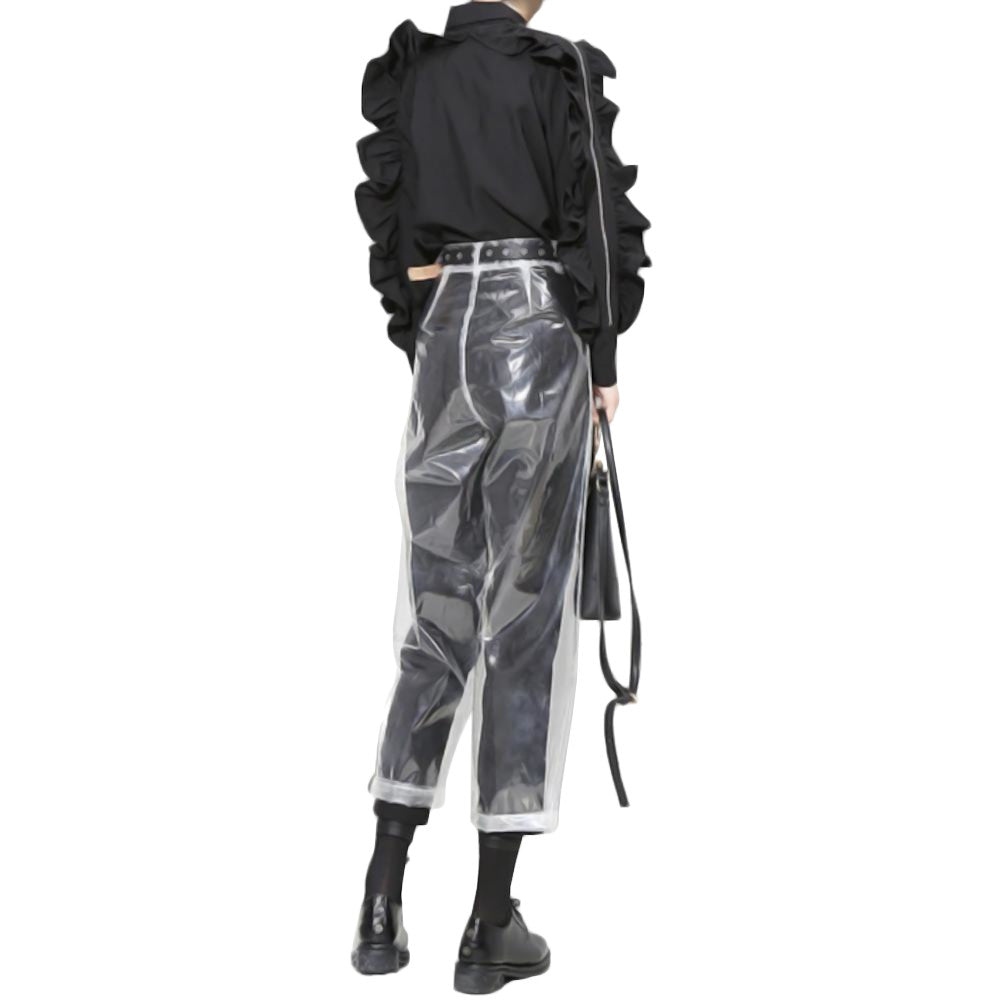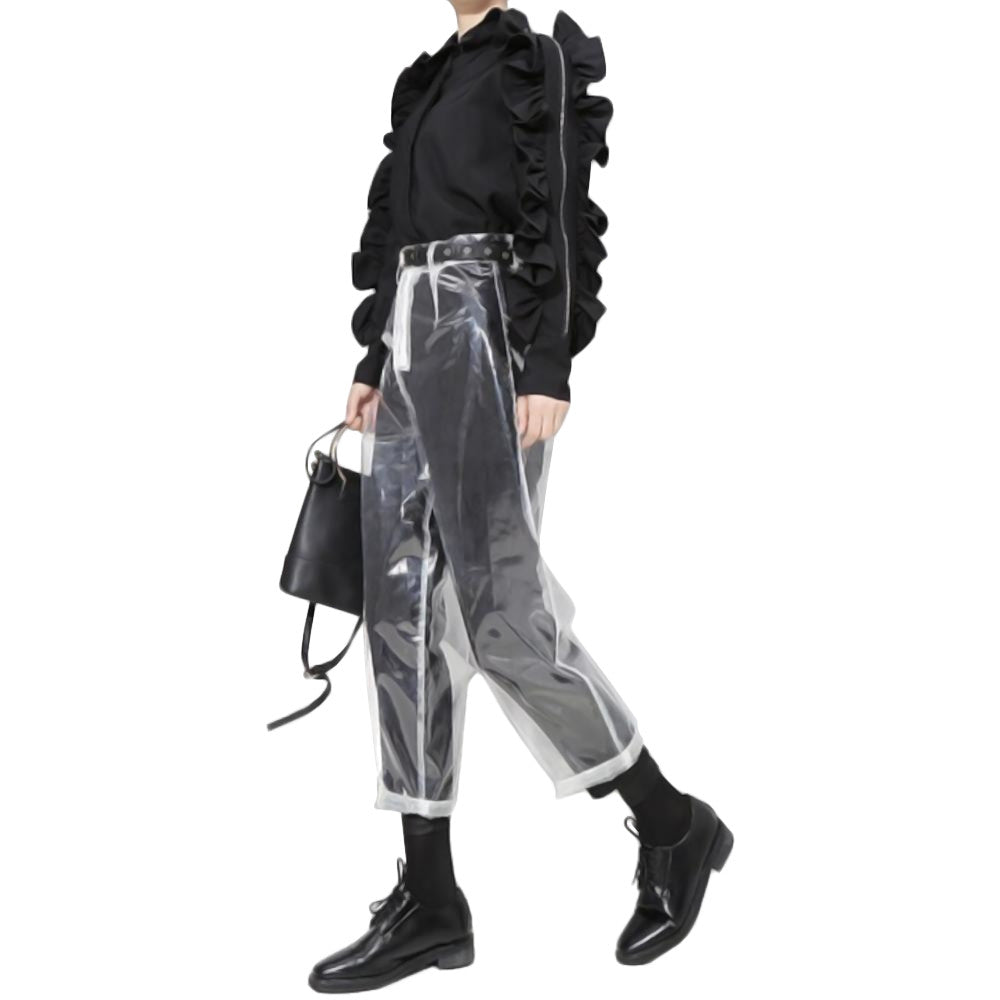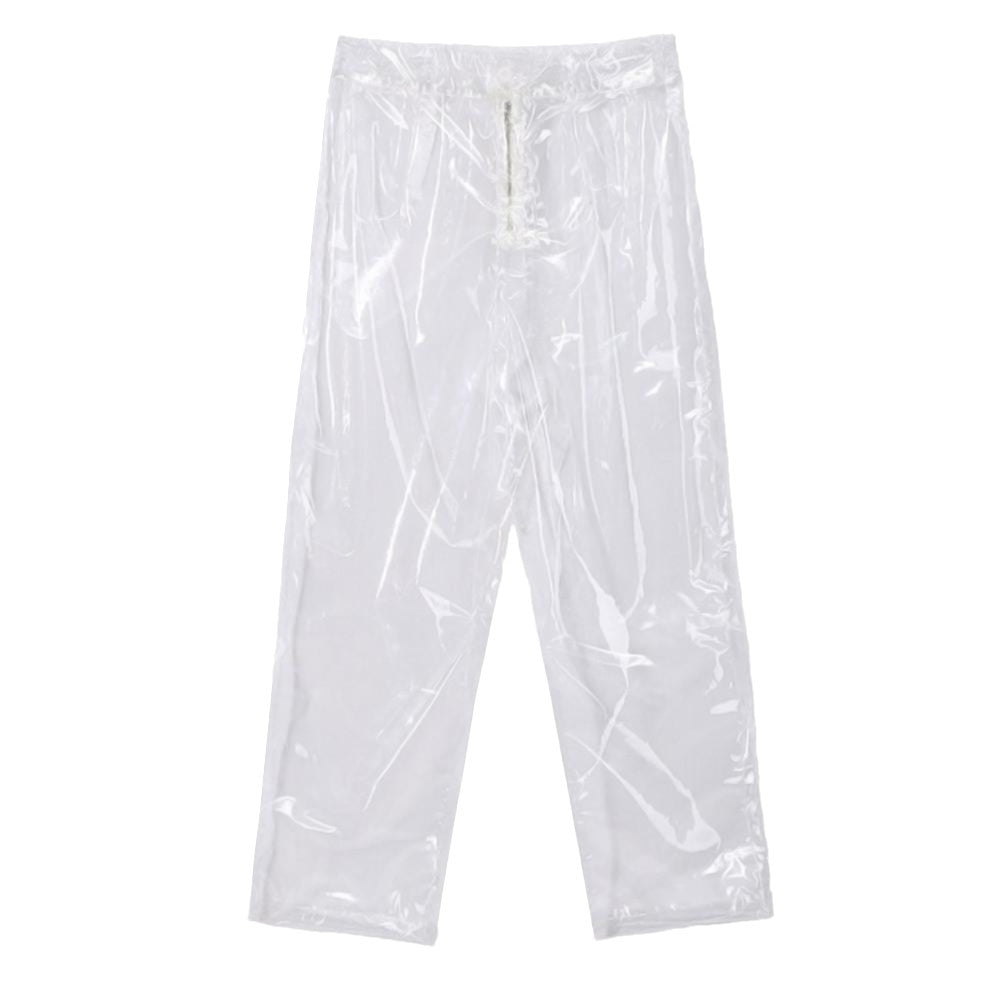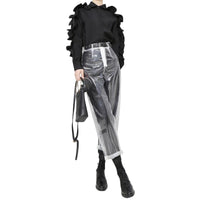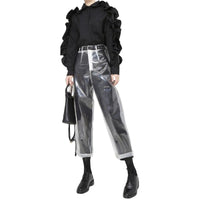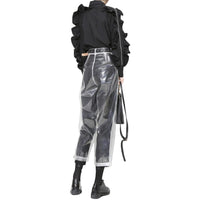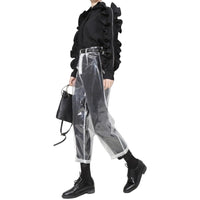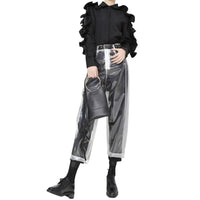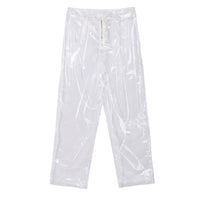 Fashionable Clear Vinyl Pants
Red and black—aren't these shades sexy? They're bold and fiery, turning any garment into a hot and racy outfit.

But what if you don't like these colors? You want to wear something simple but can still change the way you look. Good news! There's a pair of pants that can bring out your hidden hotness—literally! The Fashionable Clear Vinyl Pants are transparent enough for everyone to see what you're wearing beneath the trousers. Pair these loose trousers with a turtleneck, full-sleeved top, a pair of leggings (or just a bikini), and high-heeled shoes, and everyone will give you a second look!

The design of these trousers is straightforward. They have no pockets and are not even skintight. What they have are belt loops and a front zipper. The belt loops allow you to wear your favorite leather belt to amp up your style and, of course, to adjust the pants' fit when needed. Meanwhile, the front zipper allows for easy wear.

A garment made of vinyl fabric, these pants are comfortable to wear. They don't rip easily, allowing you to strut like a model or bust your moves on the dance floor. They also feel great on the skin as these pants are smooth inside and out. Best of all, they won't cause any irritation on the skin, making these trousers a perfect choice for those with sensitive skin and severe allergies.

The pants come in free size, which means anyone can rock these stylish trousers. You don't need to pick a size that you want. You only have to grab them, and you're free to pair these pants with your favorite top and shoes. Just don't forget to give them proper care and maintenance to keep their beauty.

Be racy, stylish, and comfortable with these Fashionable Clear Vinyl Pants. Click the "Add to Cart" button now!
Specifications
Color
Transparent
Material
Vinyl
Sizes
Waist: 68 cm/26.77 inches
Hips: 96 cm/37.80 inches
Tighs: N/A
Length: 93 cm/36.61 inches
Recommended for
Women
Washing Tips and General Instructions
Hand wash or machine wash at cold temperature. Hang to dry. Do not iron.