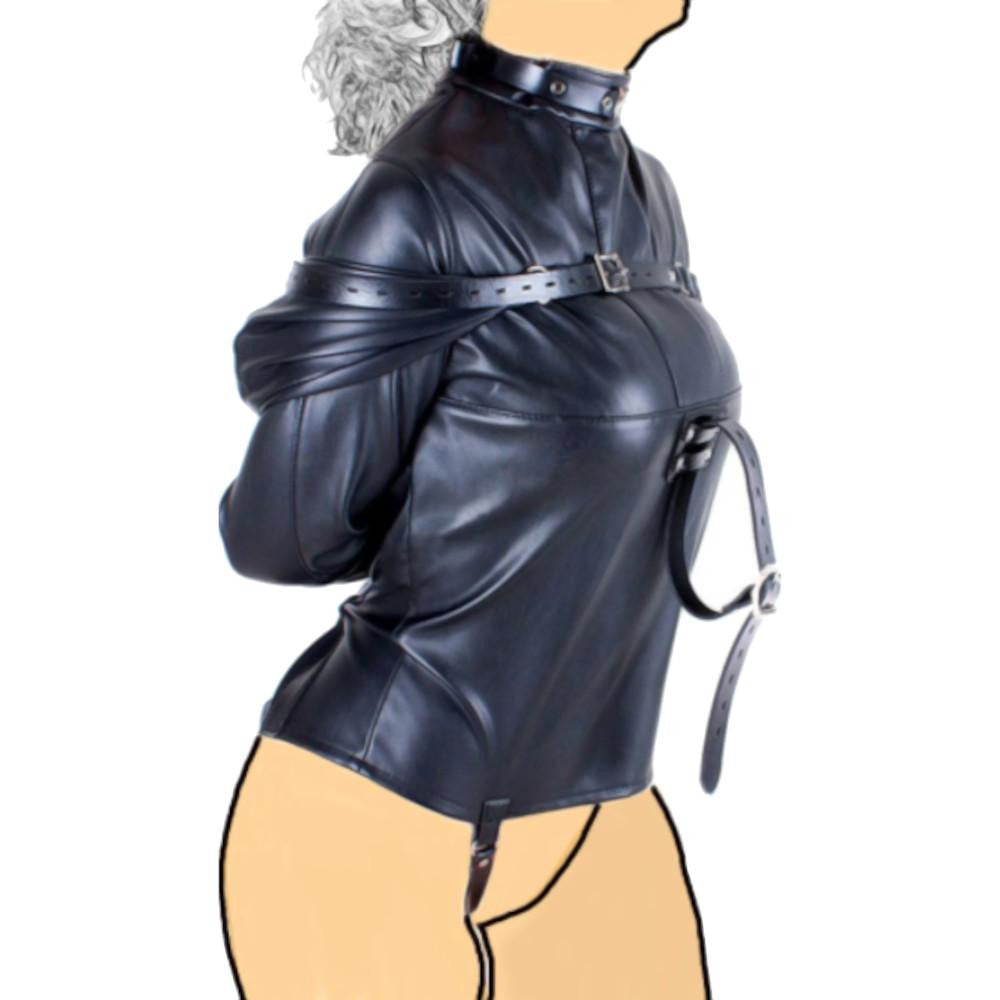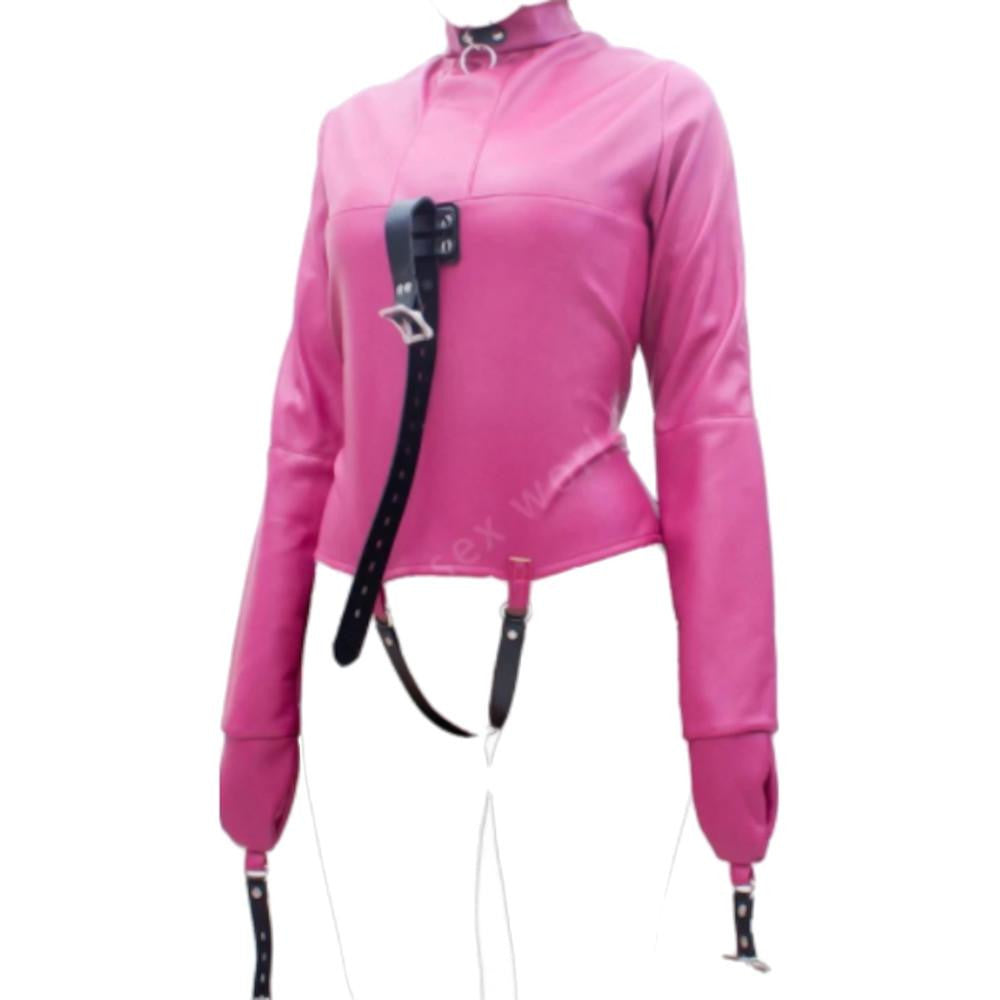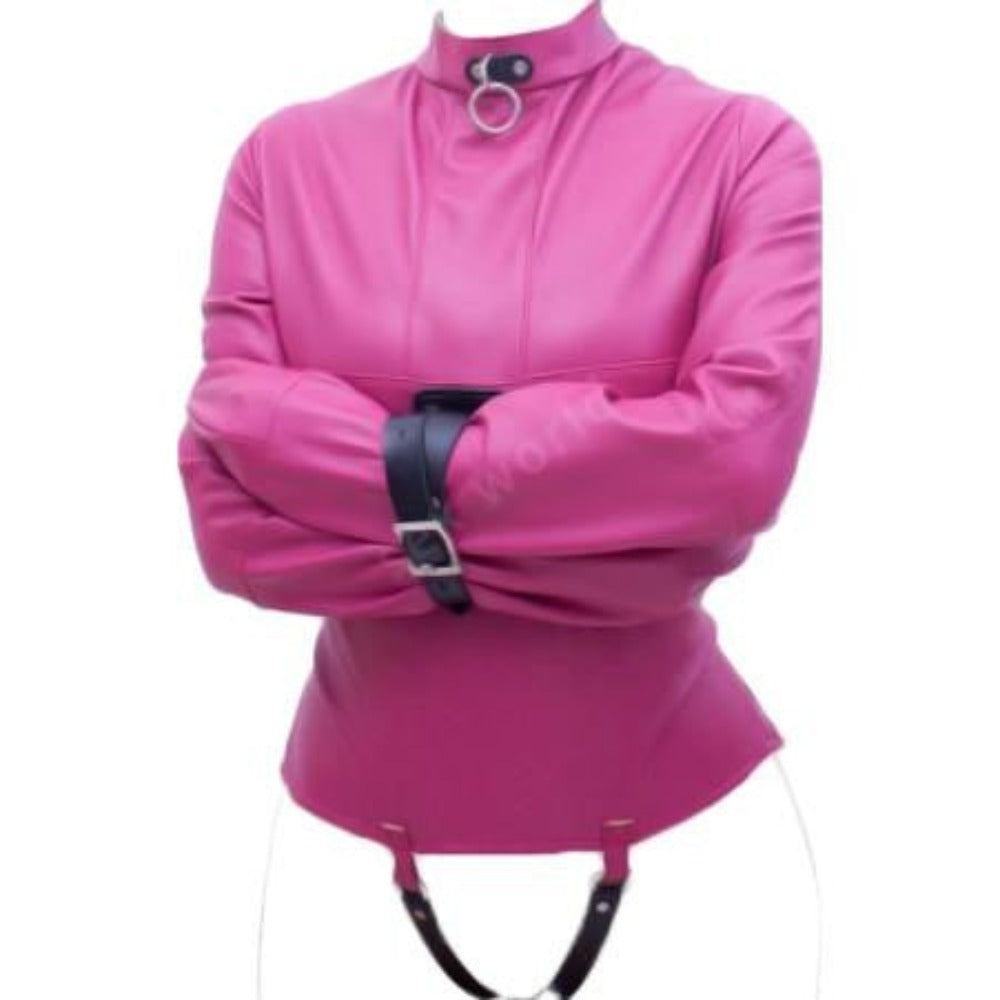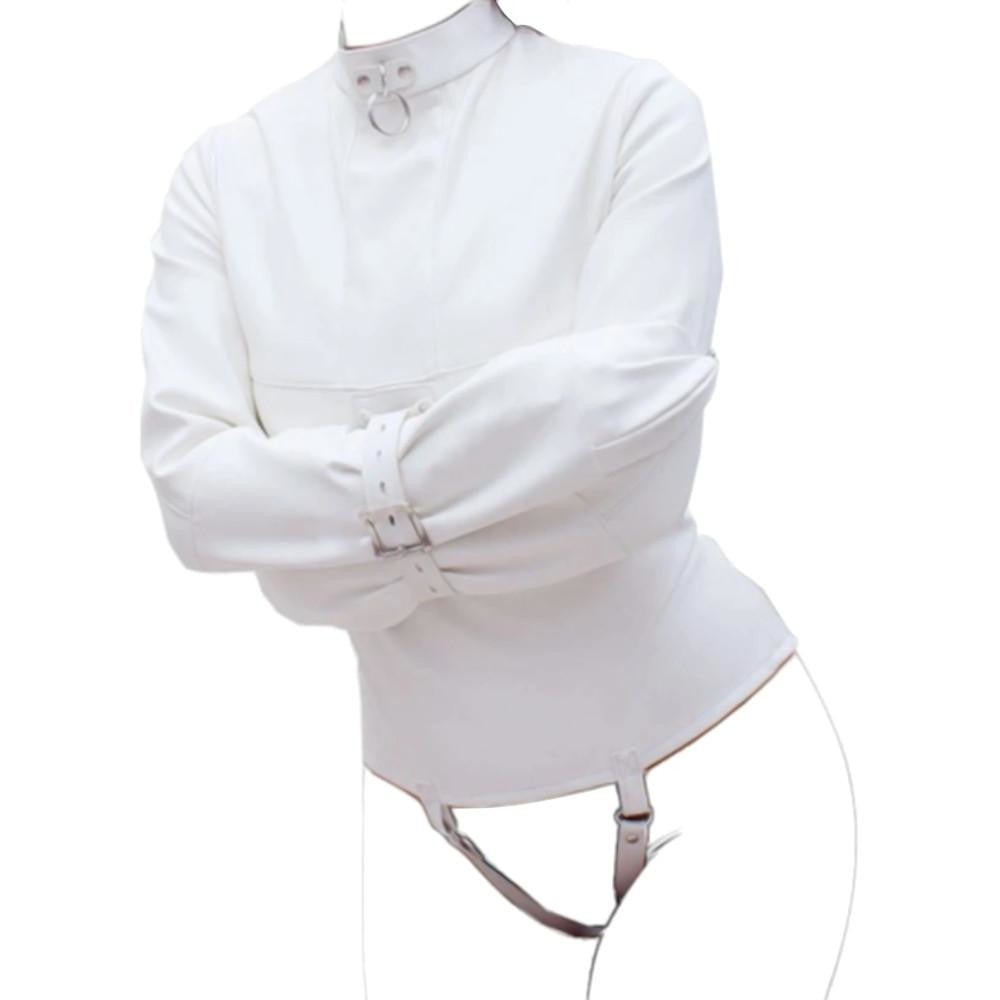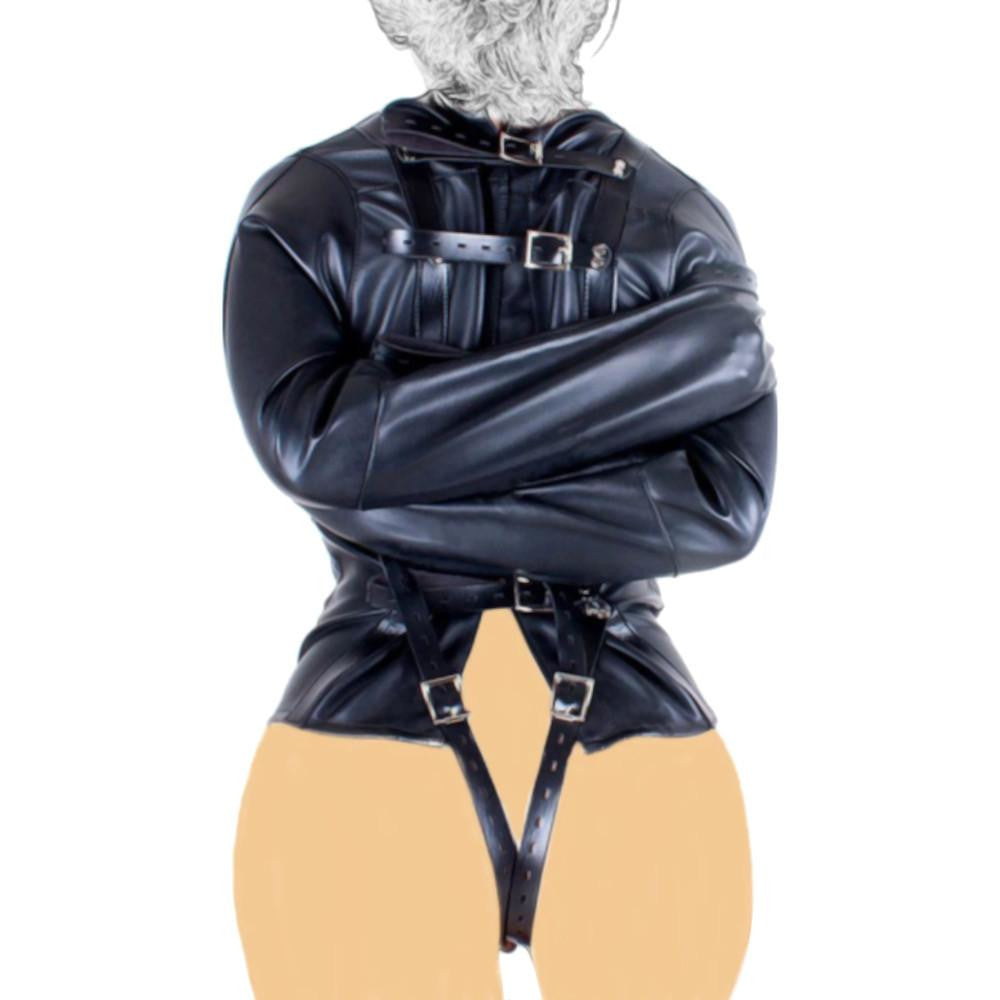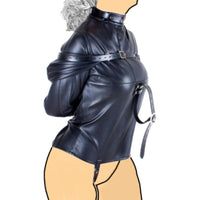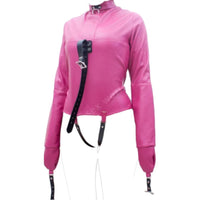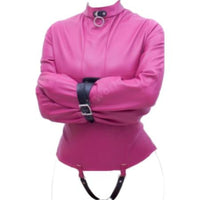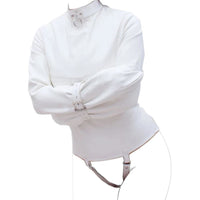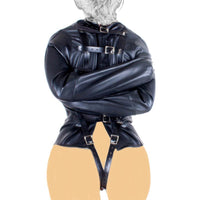 Faux Leather Bondage Jacket
Keeping up with a naughty and disobedient slave is a lot of work. It takes a lot to subdue someone wickedly flirty and has a lust for getting what she wants. Being the Dom that you are, you like the chase. However, you also want to show your dominance and give your sub the punishment she deserves for being rebellious.

How about you give her a good spanking while she's all wrapped with the Faux Leather Bondage Jacket? It will surely tame your submissive partner!

She will enjoy the soft yet mighty characteristics of this faux leather gear. It is a highly durable medium that can be used for many different items. It is light and waterproof, too, making it a perfect fabric for suits and outfits—may it be in the fashion or sex world.

True beauty in every angle, you will have a stunning coat that is waist-length. Several straps are attached here for you to make sure your lover stays in her place once locked in. It also features two bands that can be looped across through the crotch. This straightjacket also has a closed, mitten-like design that will deaden your slave's fingers—you can restrain her with her hands in front or at the back. This gear is complete with the proper straps to make sure she is comfortable, even if you fasten her for long periods.

Safety discussions should always come first before you go out. Discuss time-out gestures or words for when the restraining activities become too much for her.

This product is available in 3 dazzling colors for you to choose from. Grab the black or white for a more classic look or, if you are feeling bold, the pink variant is great too!

Take control of your BDSM sessions with an item that will lock your lover in place. This bondage jacket is selling hot so grab yours today!
Specifications
Color
White, Pink, Black
Material

PU Leather
Sizes
Large (L):
Bust: 36.22 inches (92cm)
Waist Size: 31.50 inches (80cm)
Sleeve Length: 25.60 inches (65cm)

Extra Large (XL):
Bust: 44.09 inches (112cm)
Waist Size: 39.37 inches (100cm)
Sleeve Length: 29.53 inches (75cm)
Recommended for
Women
Washing Tips and General Instructions
Do not use bleach
Do not iron
Hand wash in warm water