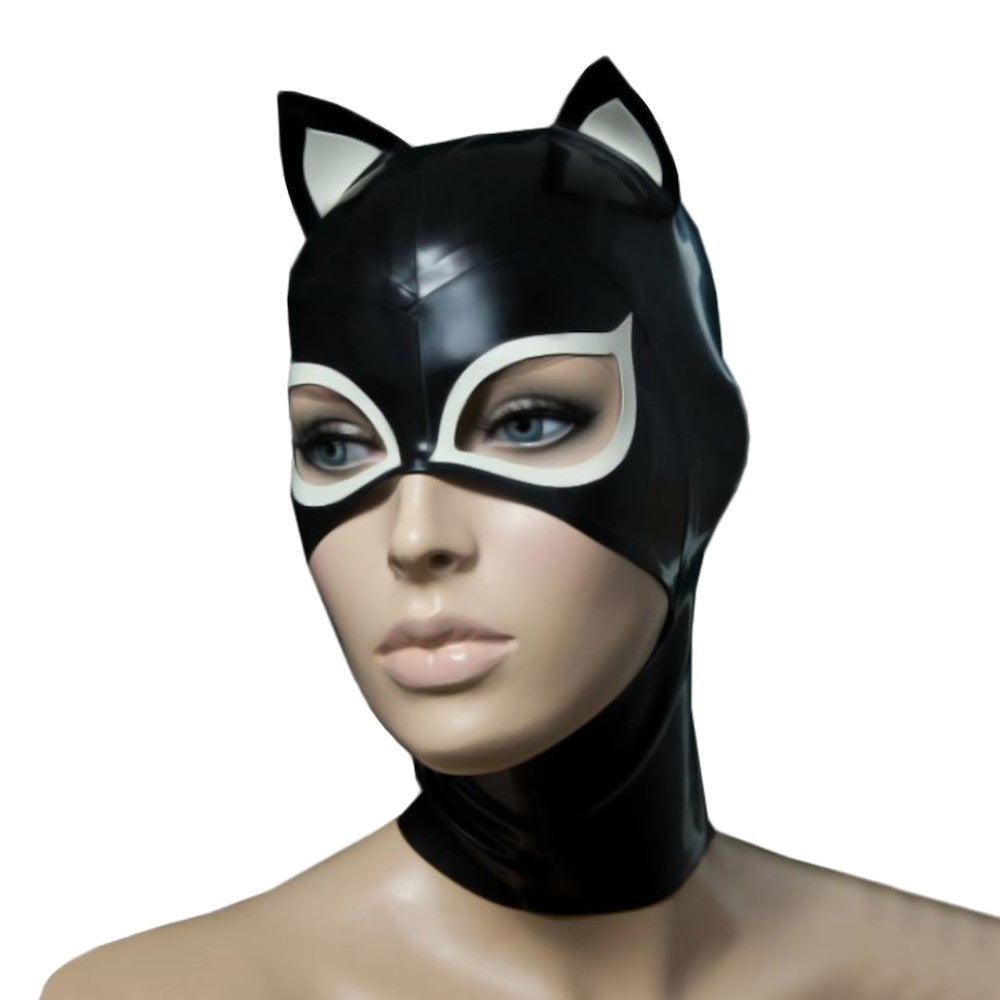 By nature, cats look captivating and elegant. They move smoothly and do things without a care in the world. They're just fun to watch and look at, which might explain your partner's fascination with these furry creatures. If you're starting to get jealous of how your boyfriend treats your feline pet, then you better steal the attention and take the role. Get your fair share of belly rubs and treats by making your partner realize who's the sexiest cat in town. With this Feline Latex Cat Hood, you will purr due to too much pleasure.

Pet play is a kinky practice that a lot of partners enjoy. For some people, there's nothing more gratifying than assuming a role different from your day job. Some people prefer to be an obedient dog or a helpless bunny, but others want to be pampered like a cuddly cat. And if you're looking for a hood that will transform your humanly face into a guise of feline beauty, this Feline Latex Cat Hood can help you with your role. This latex mask is suitable for both beginners and advanced users. It's not that invasive, as it still leaves the pet's eyes, nose, and mouth exposed. The material is latex, and with a texture that feels like a second skin, getting deeper into your animal role is easy. You can even make things spicier by wearing a catsuit or a cat tail butt plug.

Our heads can be dripping with sweat when we're having too much fun during pet play. Luckily, sweat and body fumes cannot go through latex. But leaving this mask with all the sweat and odor from your pet play can damage the material. So, don't forget to wash it within eight hours of use.

Surprise your partner with a new pet cat. Buy this mask now!
Specifications
Color
Black
Material
Latex
Sizes
XS, S, M, L, XL - Refer to the size chart below for the measurements.
Recommended for
Women
Men
Washing Tips and General Instructions
Handwash with warm water. Use mild soap. Rinse with cool, clean water. Air dry.
/table>

Sizing Guide