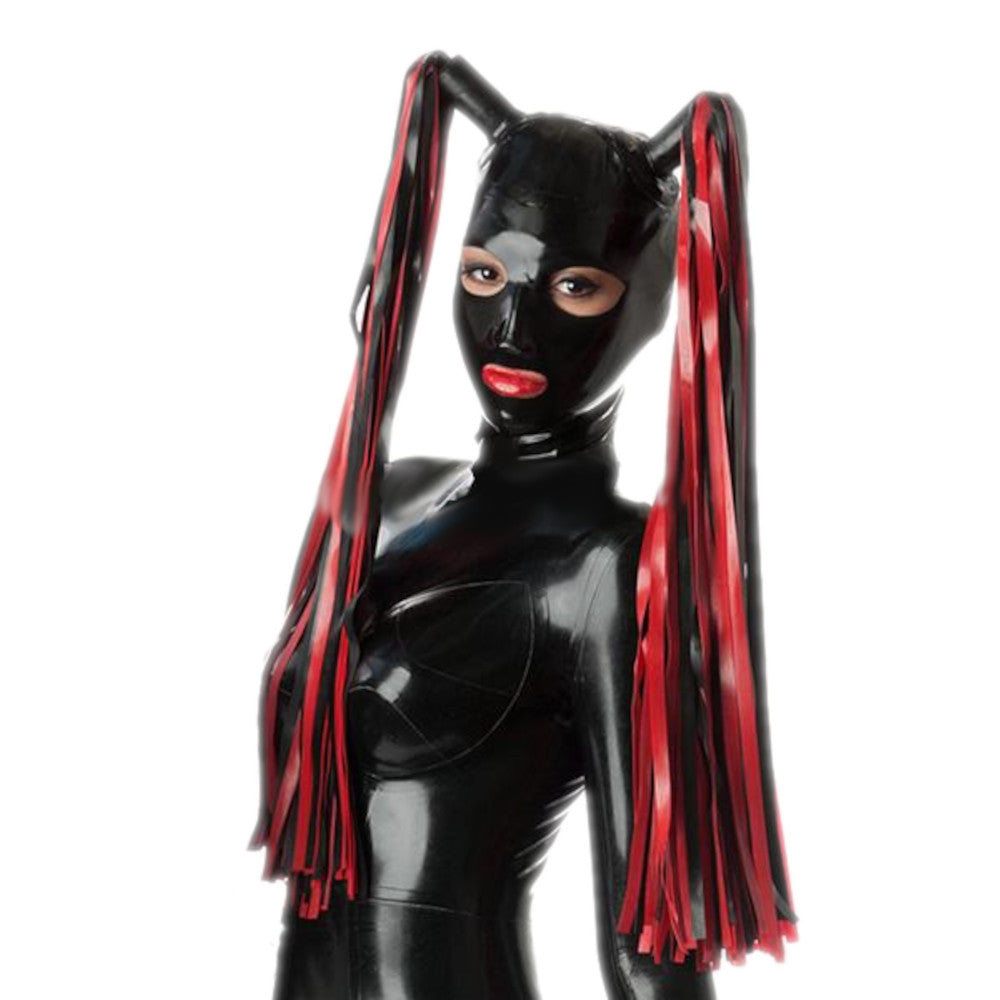 Twin Braided Black Fetish Hood
The biggest turn-on for you is when your Sub does not know just how you feel. Keeping your slave in the dark about your plans and lustful desires will give you so much pleasure during the most passionate moments of your sessions. And not to mention the power that this comes with it!

Unfortunately, your face is as expressive as can be, and one look at you when your Sub is getting things done, and he knows you like it. So how can you hide those pleasure expressions from him? One solution is to wear a mask, and not just an ordinary, lacy, friendly cover. You need the Twin Braided Black Fetish Hood for that!

Keep it tight; keep it 100% latex! This beauty will give you the luxurious experience of latex wearing. Latex is a fine material with a stunning shine that will attract anyone's attention. This mask is not friendly-looking. You will enjoy the eye and mouth openings so you can see how your Sub is performing. This cover also has a very sinister-looking pigtail that holds cut-up latex sections. These pieces are nicely bundled up in very high ponytails. So as you move your head, these segments mirror, and sway, too, transforming you into a wicked dominatrix.

This mask will wrap your face and most of your neck in a tight leash. But, when you turn it around, you will see that it does have a convenient zipper for you to uncoil the headgear for better wear. Latex may be a struggle to wear, so this zipper is a significant relief and will take that burden away.

This piece is in the sleekest black color. But the pigtail details are a combination of red and black segments, so you get to enjoy a pop of fierceness as you wear this on.

Keep him guessing, and in style too! Don't miss out on this exceptional headgear. Add this to your purchase today!
Specifications
| | |
| --- | --- |
| Color | Black |
| Fabric Type | Latex |
| Sizes | XS, S, M, L, XL, XXL - Refer to the size chart below |
| Recommended for | Women |
| Washing Tips and General Instructions | Do not use bleach. Do not iron. Hand wash in warm water. |
Sizing Guide