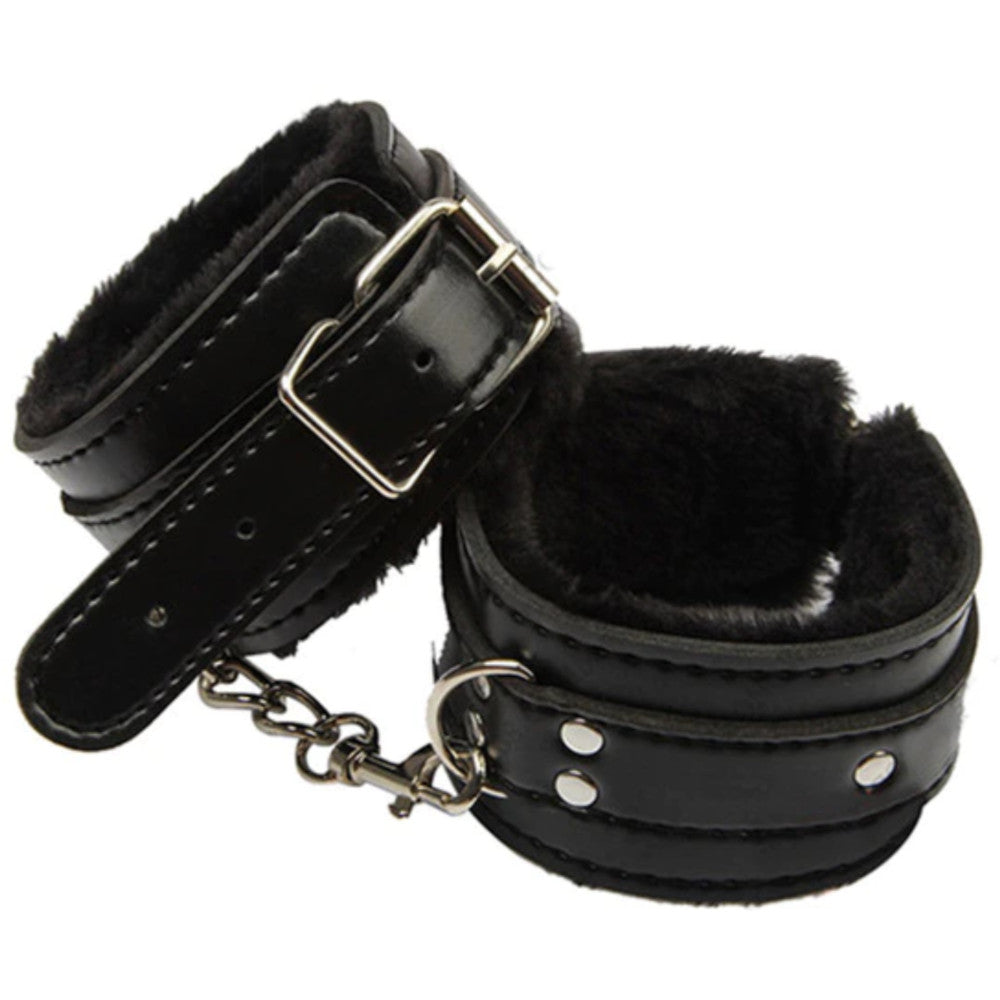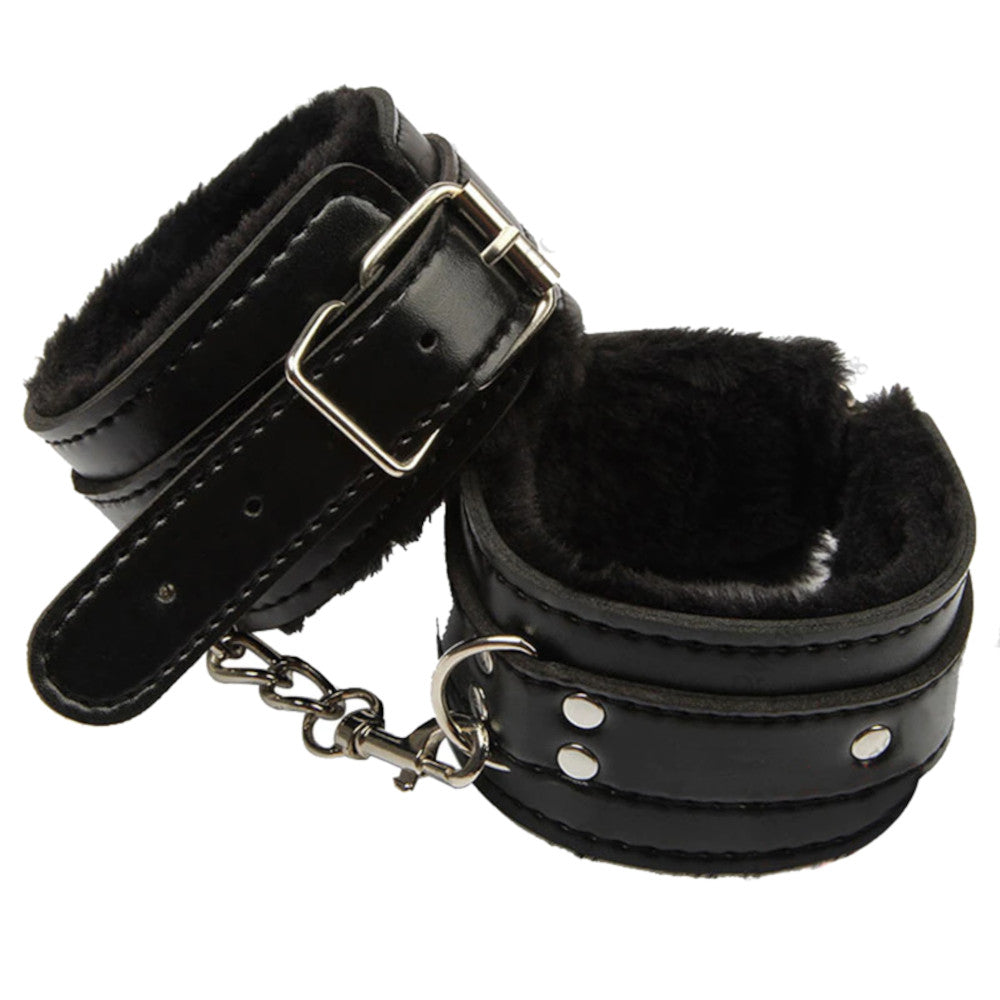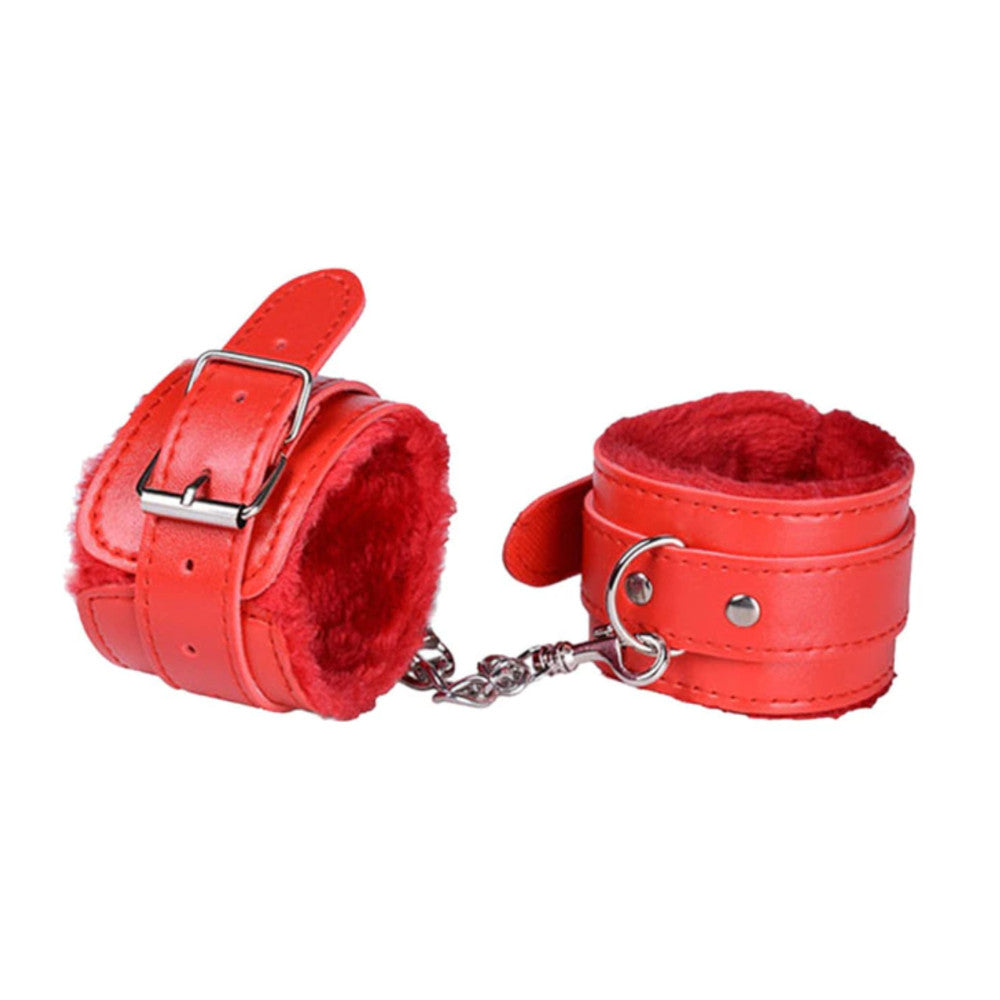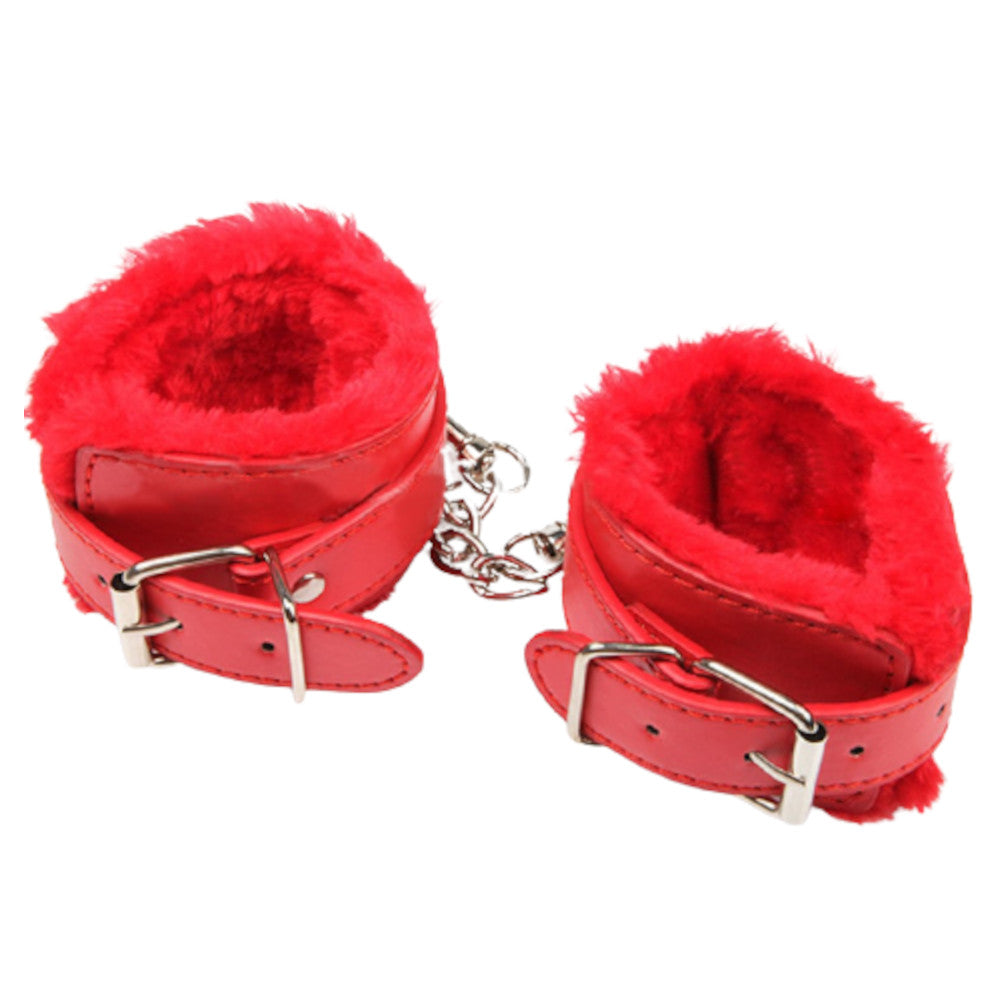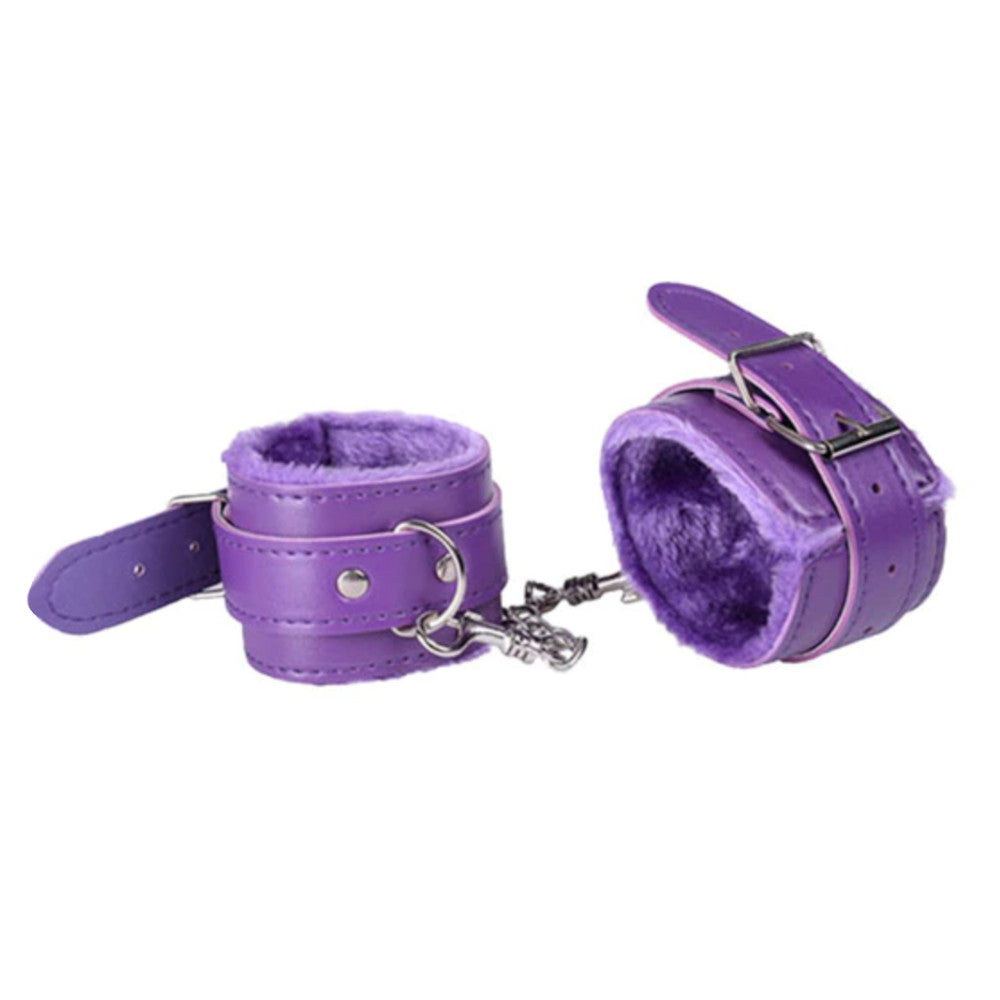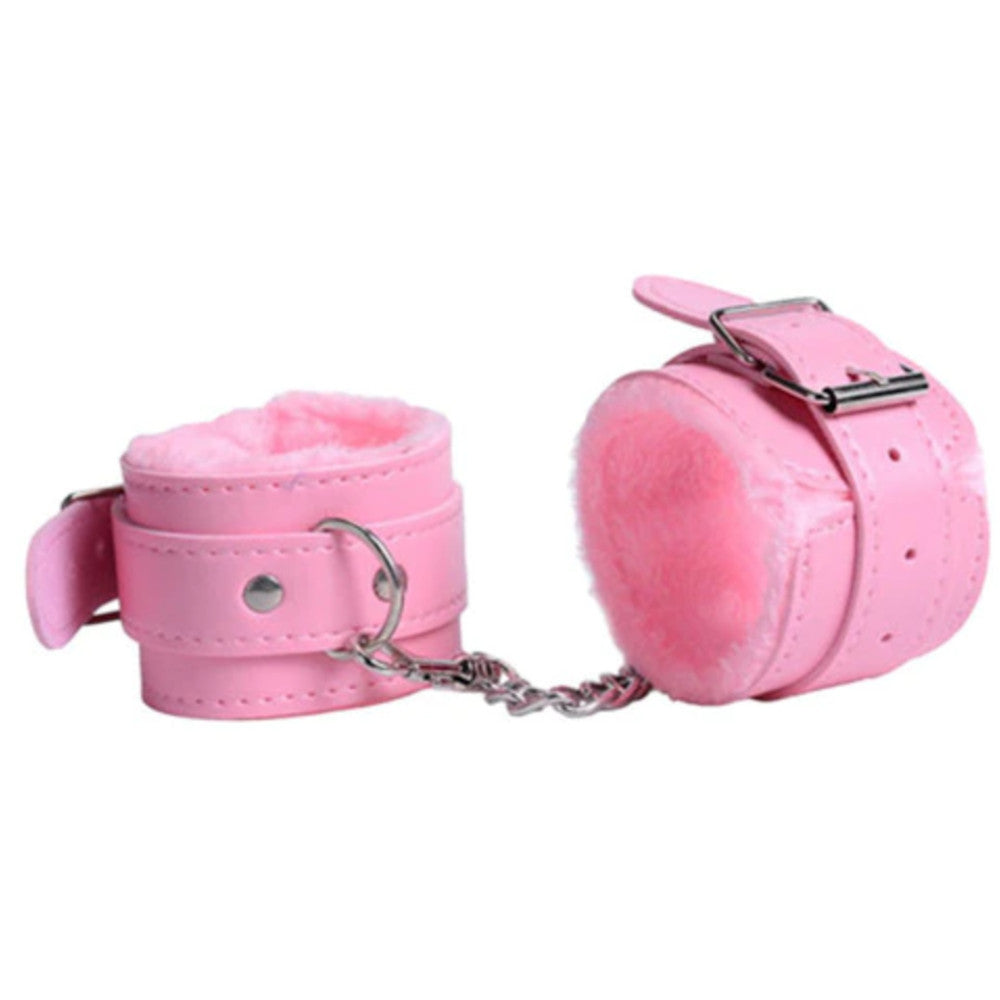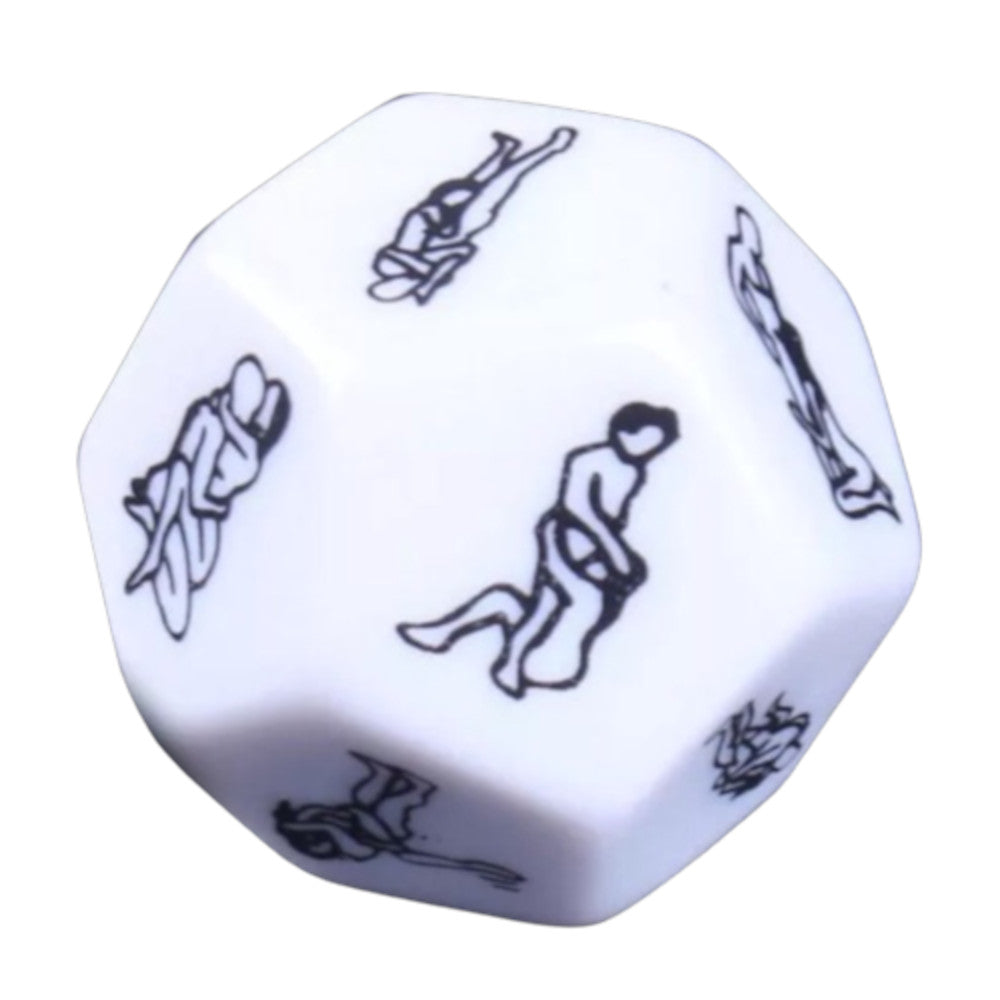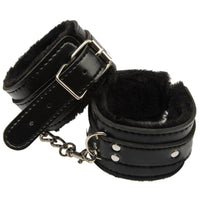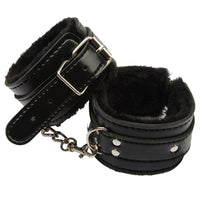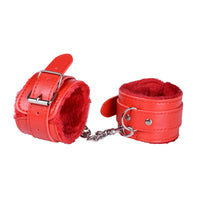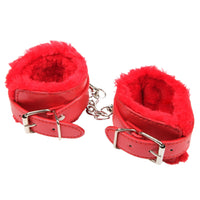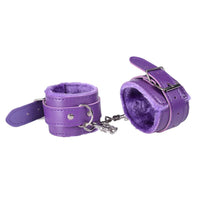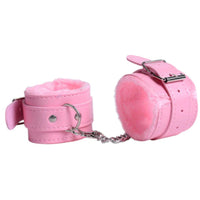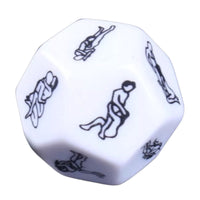 Soft and Fluffy Wrist Cuffs
Vanilla. It's sweet. It's romantic. But the same flavor can get boring. There are times when you can't help imagining yourself being fucked hard because you are irresistible. You fantasize about having sex with a hooded burglar who ties your hands and feet so he can shag you till his knees get weak. But instead of inviting dangerous burglars in your place, buy the Soft and Fluffy Wrist Cuffs and tell your partner about your dark desire.

Each cuff is made of PU leather with soft and fluffy faux fur lining. When the cuffs are tightened around your wrists, you won't feel any discomfort. Instead, it will arouse your desire for decadent pleasure. The rivets on both cuffs add a touch of toughness and style while reinforcing a sturdy design. Your partner can tighten or loosen them until a snug fit is achieved. All thanks to its adjustable feature. The buckles will secure closure to prevent you from escaping. Each cuff has a D-ring where the swivel snaps of the metal link chain are attached. Your partner can bind your hands over a post or remove the chain and replace it with a leash.

To make your game more thrilling, buy the roller die to help your partner decide how to cuff you. Unlike a cube die, this one has more sides to show you more than a dozen ways to enjoy bondage play with these leather shackles. The question is, who gets to throw the die? That depends on your master.

Once you decide to be in bondage, you are submitting yourself to your partner. And these cuffs are great for anyone starting in bondage play. You don't have to be a part of the BDSM community to enjoy role-plays. Even vanilla couples can integrate cuffs during intimate moments.

Revel in a pool of pleasure because, with tied hands, you will receive magnified sensations. Buy the Soft and Fluffy Wrist Cuffs now!
Specifications
Color/Type
Cuffs: Red, Purple, Pink, Black
Roller Die: White
Material
Faux Leather
Faux Fur
Dimension
Length: NA
Diameter: NA (Adjustable)