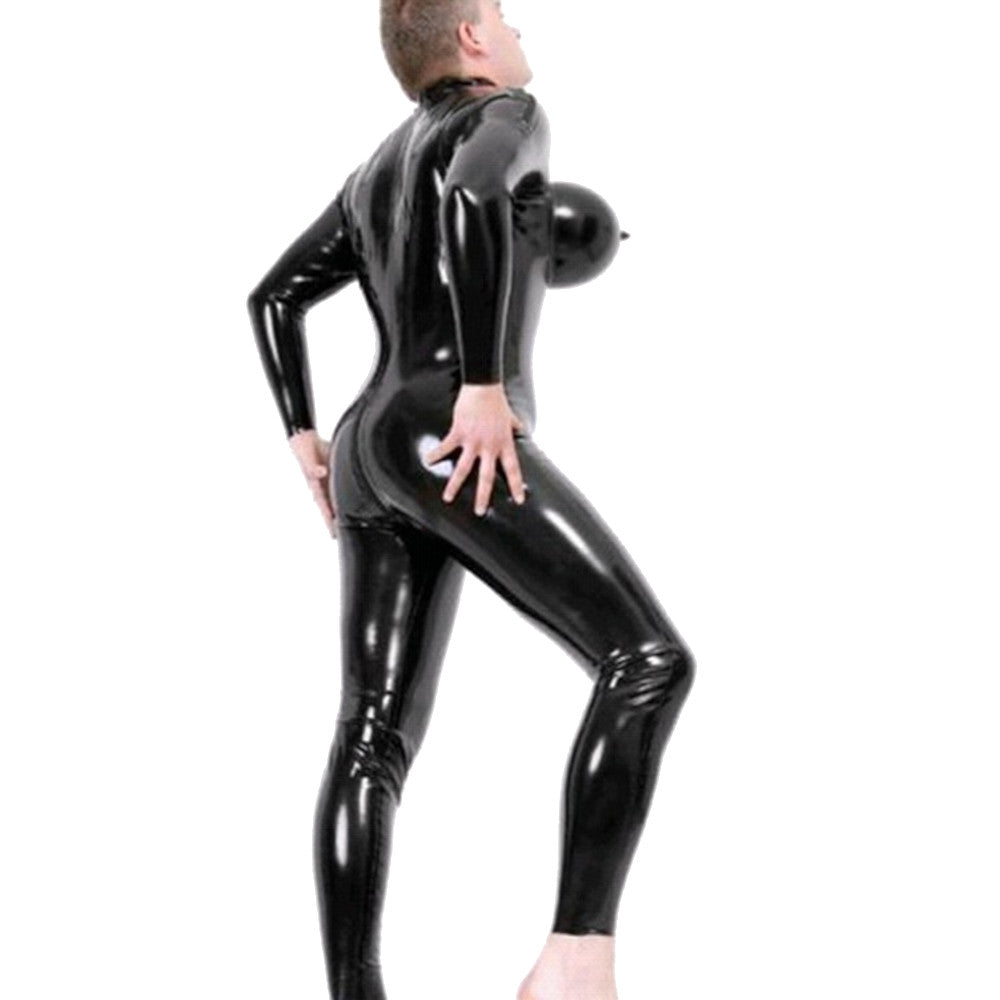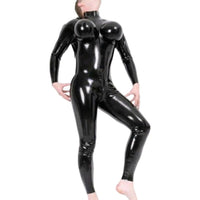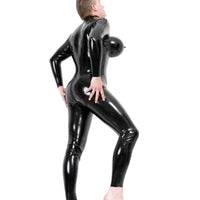 Busty Latex Inflatable Bodysuit
Latex is elegant. Latex is sexy. And you'll be both when you wear this Busty Latex Inflatable Bodysuit - made for both men and women. This catsuit will make you irresistible once you put this on.

This full-sleeved bodysuit is skintight, emphasizing the shape of your body. It hugs all your curves, making you look hotter. At the front part of this suit lies a zipper that runs from the neckline down to your crotch. This front zipper allows for effortless wear. You only have to slide your limbs into the sleeves and your thighs into the pants and zip it up.

But the main attraction of this fetishistic outfit is the inflatable breasts! This feature is the answer to your desire to have big boobs and to your partner's fetish needs. You only have to pump them until you achieve the desired size.

Made of latex, this bodysuit offers comfort to the wearer. It has a smooth texture not just on its outer but also on its interior surface, making this suit feel incredible on the skin. It's also stretchy, providing a comfortable fit. That way, you can move your body and do different positions with ease, no matter how tight it is.

Available in a range of sizes, this catsuit is perfect for all body types. These variations allow everyone to make the wearer feel and look sexy, regardless of how thick or thin they are. You only have to get the size that you want. Also, make sure that you don't have latex allergies so that you can flaunt your sexy body with no worries.

Be as elegant and as sexy as you can be with this Busty Latex Inflatable Bodysuit. Hit that "Add to Cart" button, and you'll receive this suit in perfect condition.
Specifications
Color Black, Pink, Purple, Red, Gold, Green, Orange, Blue, Clear, Brown, Silver, White, Yellow Material Latex Sizes XXS, XS, S, M, L, XL, XXL - Refer to the size chart below Recommended for Men Washing Tips and General Instructions Handwash in warm water without soap or detergent. Leave it to dry flat and dust with talc. Do not tumble dry. Do not iron. Do not dry clean
Sizing Guide