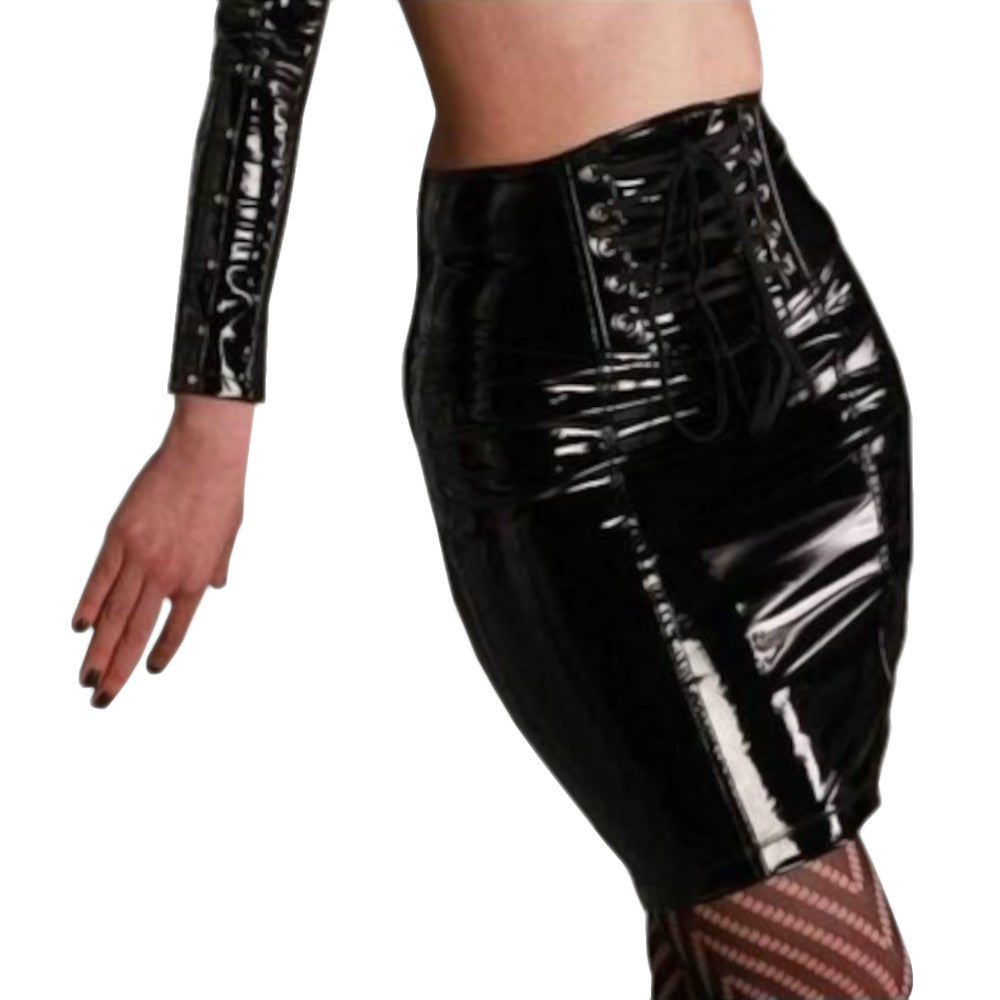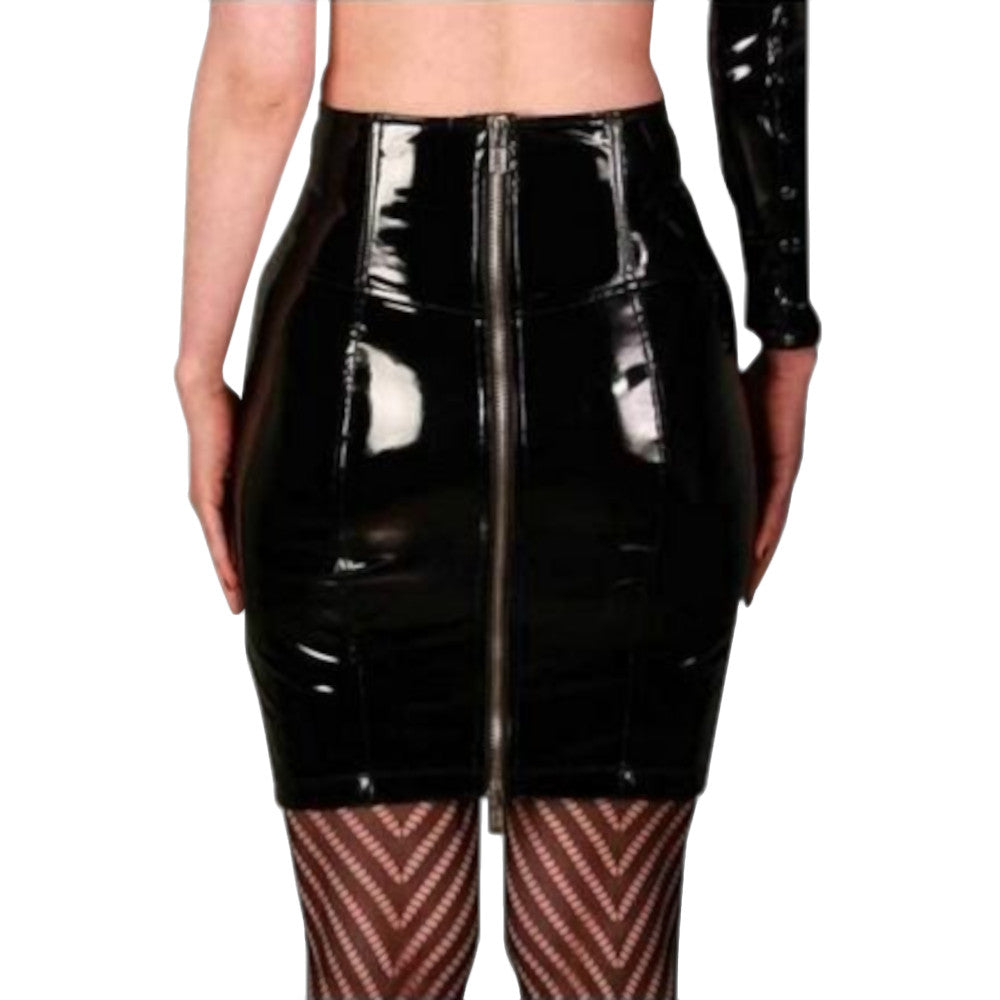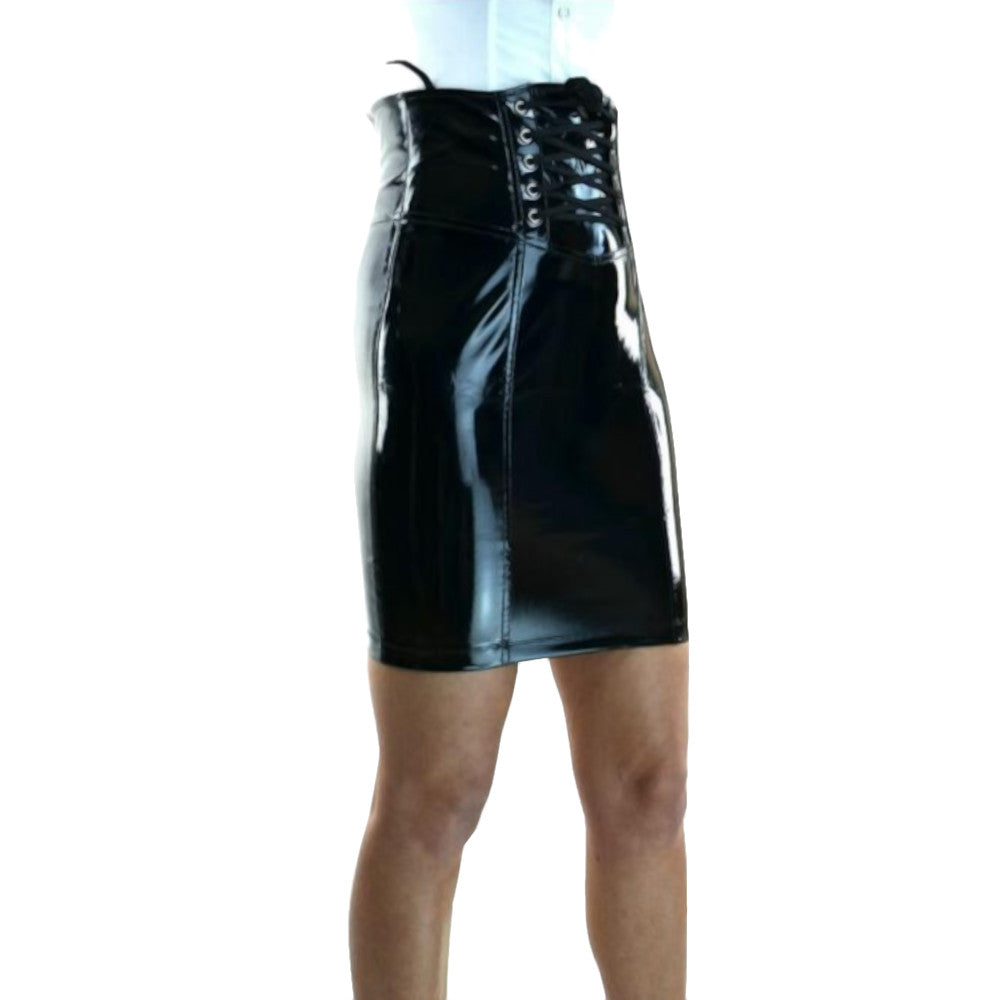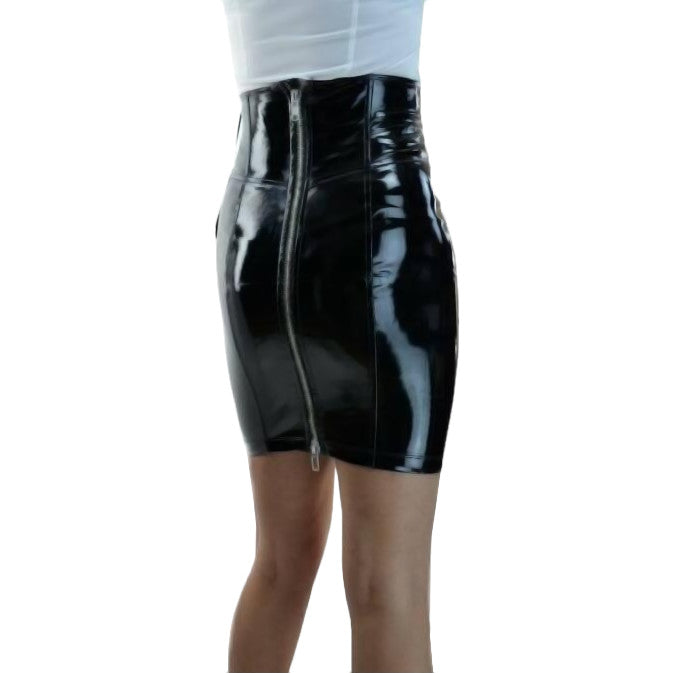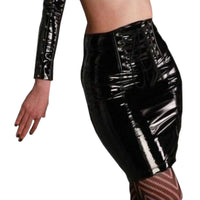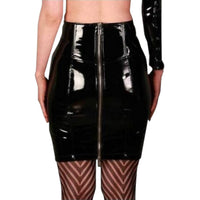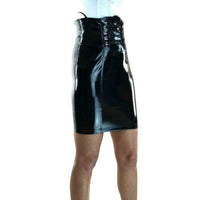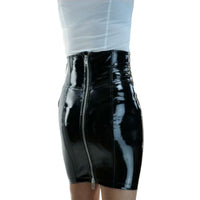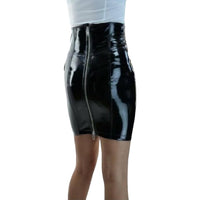 Front Laced PVC Midi Skirt
Your wardrobe isn't complete without a sexy black skirt. With its versatility, you can undoubtedly go to places. You can match it unlimitedly with different tops and wear it on different occasions. Indeed, it is a must-have outfit, making sure you have a go-to-piece always ready for your styling needs.

Now, if you are looking for a black skirt, maybe this punky Front Laced PVC Midi Skirt will suit your style. It is unique and chic. You can never go wrong with investing in this piece.

This ensemble is made of PVC, a textile known for its lightweight and durability. It has a sleek and smooth surface that you will love. It is also waterproof and weatherproof, making it easy to maintain.

As for its designs, there are three things that you will instantly notice. You can find the first one on the front part. It is the corset-like lace for a fashionable silhouette. Yes, PVC may already be curve-flattering, but with this lace, you sure can flaunt that sexy hips even more. As for the second design, it's the end-to-end metal zipper that will help you put this skirt on easily. Lastly, it has meticulously sewn front and back seams and hem.

To make sure this ensemble is just right for you, don't forget to look at the size chart provided. You also have to pay attention to the washing tips and general instructions given on the product page so that this skirt will last for a long time with you. Remember to wear it first and remove it last when you don fancy accessories not to tear the fabric. You can apply a water-based lube on its exterior to maintain its shininess.

What are you waiting for? Don't let this PVC midi skirt run out of stock before you get yours. Add it to your cart now!
Specifications
Color
Black
Material
PVC
Sizes
S, M, L, XL, XXL - Refer to the size chart below for the measurements
Recommended for
Women
Washing Tips and General Instructions
Handwash only.
Always wipe away excess water with a soft towel and leave to dry flat or hang up to drip dry.
Never tumble dry, dry clean, or iron your garment.
Do not use washing powder or bleach for washing.
Sizing Guide