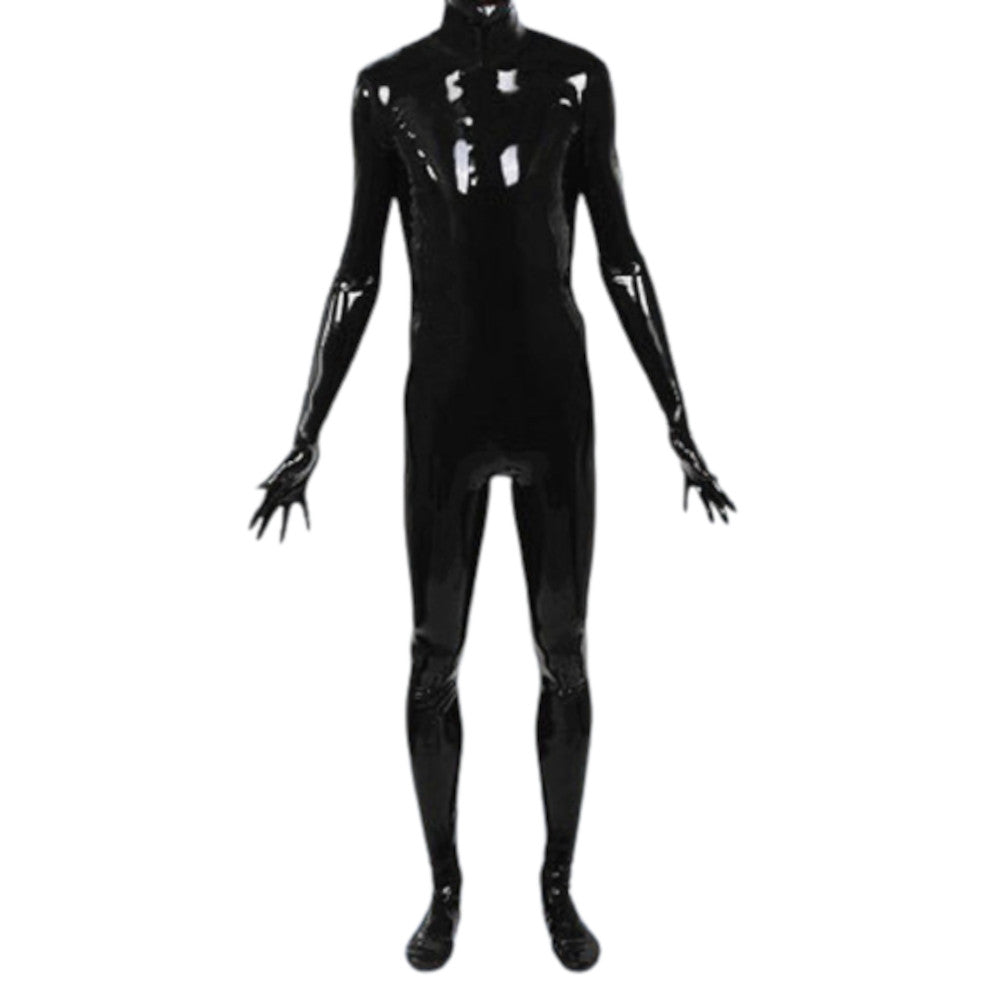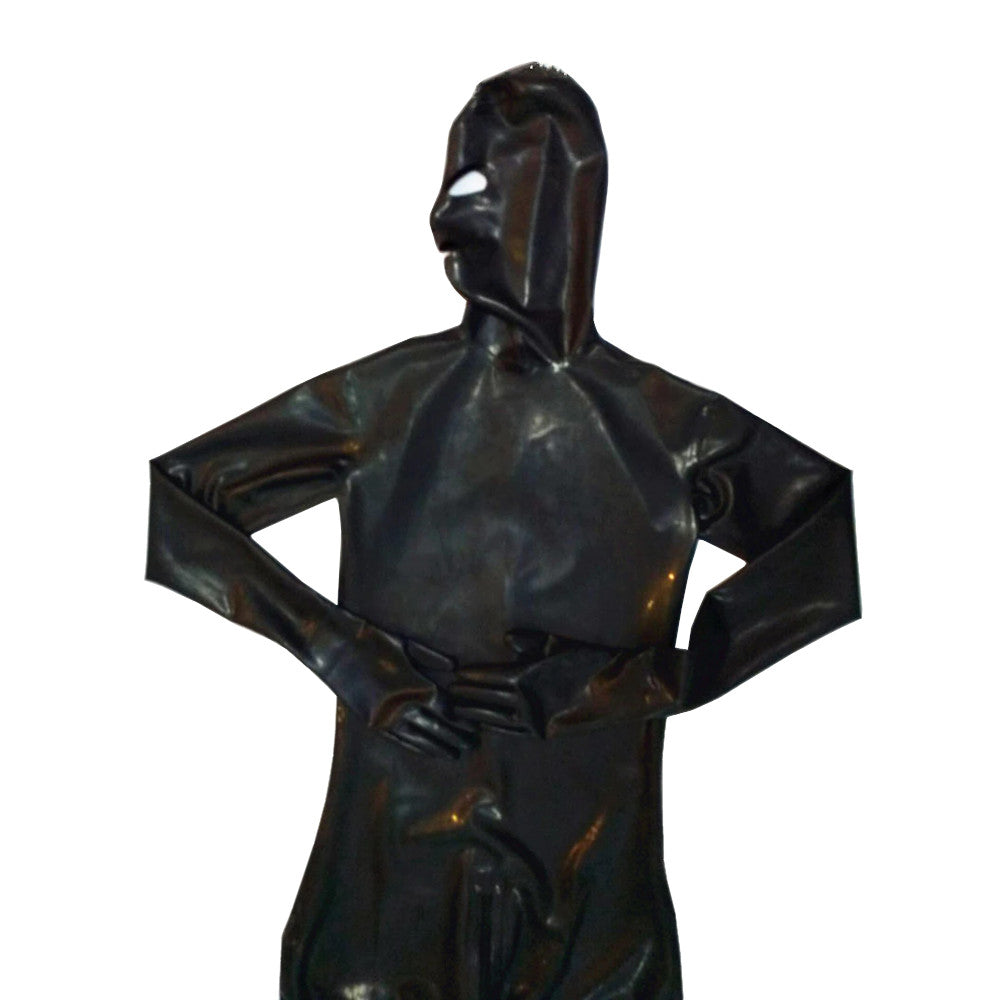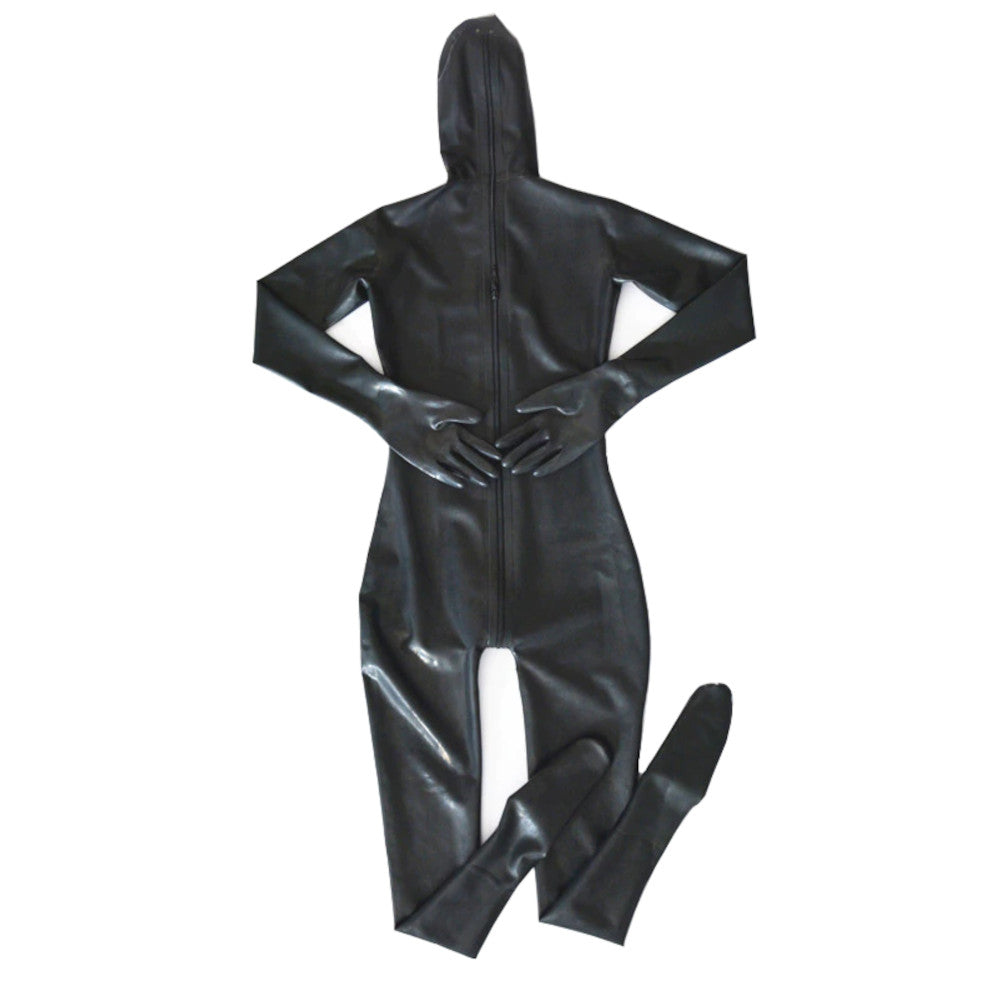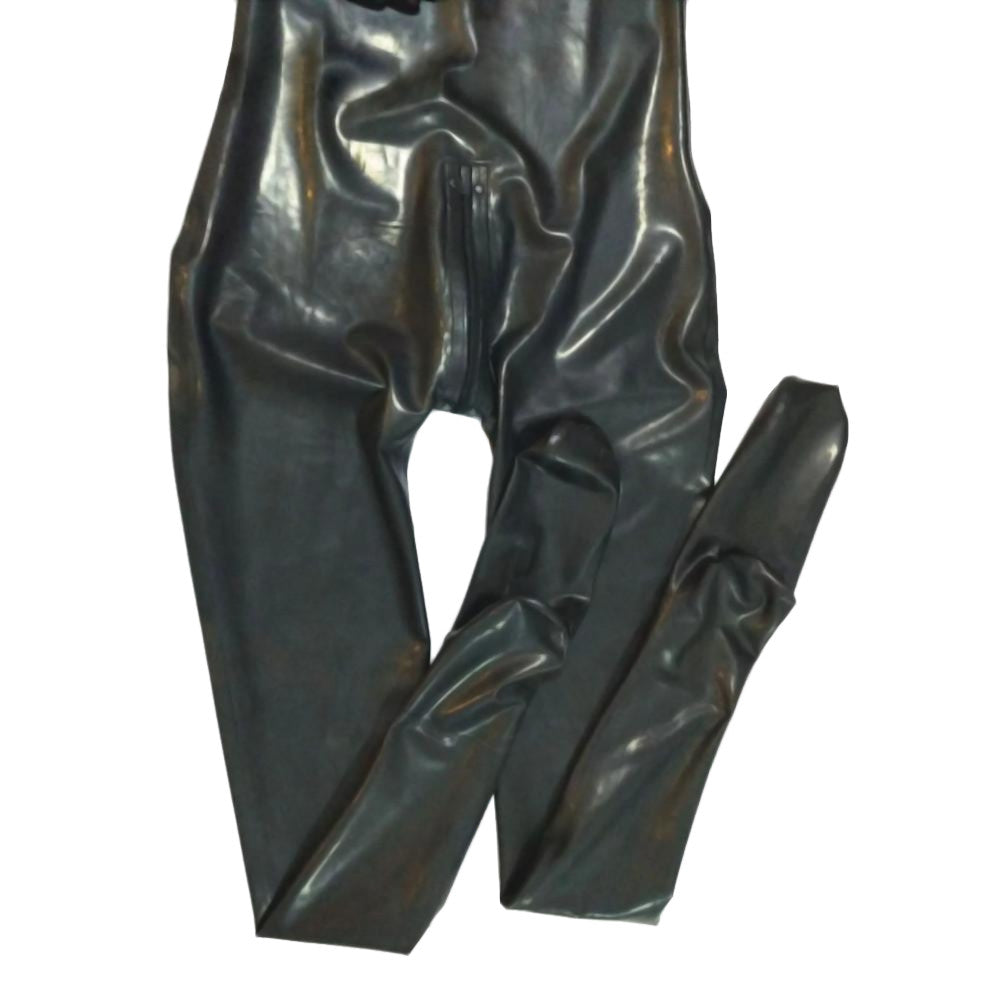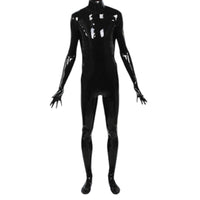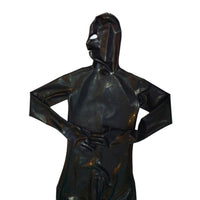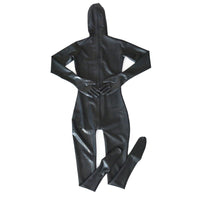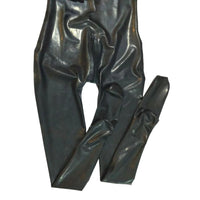 Full Body Latex Gimp Suit
You have fallen in love with its tightness. When you have it on, every inch of your body that is touched and caressed tingles. Its warmth is gratifying; its embrace is sublime. You can't explain why, but you are craving for more. If that's what you desire, then so be it. Get yourself wrapped in the Full Body Latex Gimp Suit to satisfy your growing fetish for rubber.

And if you're a submissive or a slave, this is a perfect bondage suit. As it covers your entire body, this gimp suit objectifies you, transforming you into a sexual toy. It's the sweetest way to prove that you are ready for anything that your mistress wants you to do or whatever she wants to do with you.

You won't have to spend extra on a pair of latex socks, gloves, or a hood. This suit has sleeves with gloves, legs with socks, and a hood, too. The hood is breathable as it has cutouts on the mouth and nose. You can still see as well because there are also cutouts on the eyes. The two-way zipper is on the backside, from the head down, extending to the crotch area for your mistress's easy access.

It's available in red and black, colors that are considered sexy and sensual. Choose whichever will delight your mistress. As it is made of latex, it creates a lot of friction. Make it super easy to wear by dusting it off the inside with talc powder. If you want to make it glossy, spray it with silicone-based polish. And if you want it to last, hand wash it in warm water without detergent or soap, but a few drops of mild shampoo is fine. Hang it to dry away from sunlight, then dust it off with talc powder again to prevent it from sticking to itself when stored.

Ready for a thrilling bondage play? Buy this gimp suit now!

Specifications
| | |
| --- | --- |
| Color | Black, Red |
| Material | Latex |
| Sizes | XS, S, M, L, XL - Refer to the size chart below for the measurements |
| Recommended for | Men |
| Washing Tips and General Instructions | Handwash in warm water with one to two drops of baby shampoo. Rinse thoroughly. Hang to dry using a plastic or wooden hanger. |
Sizing Guide