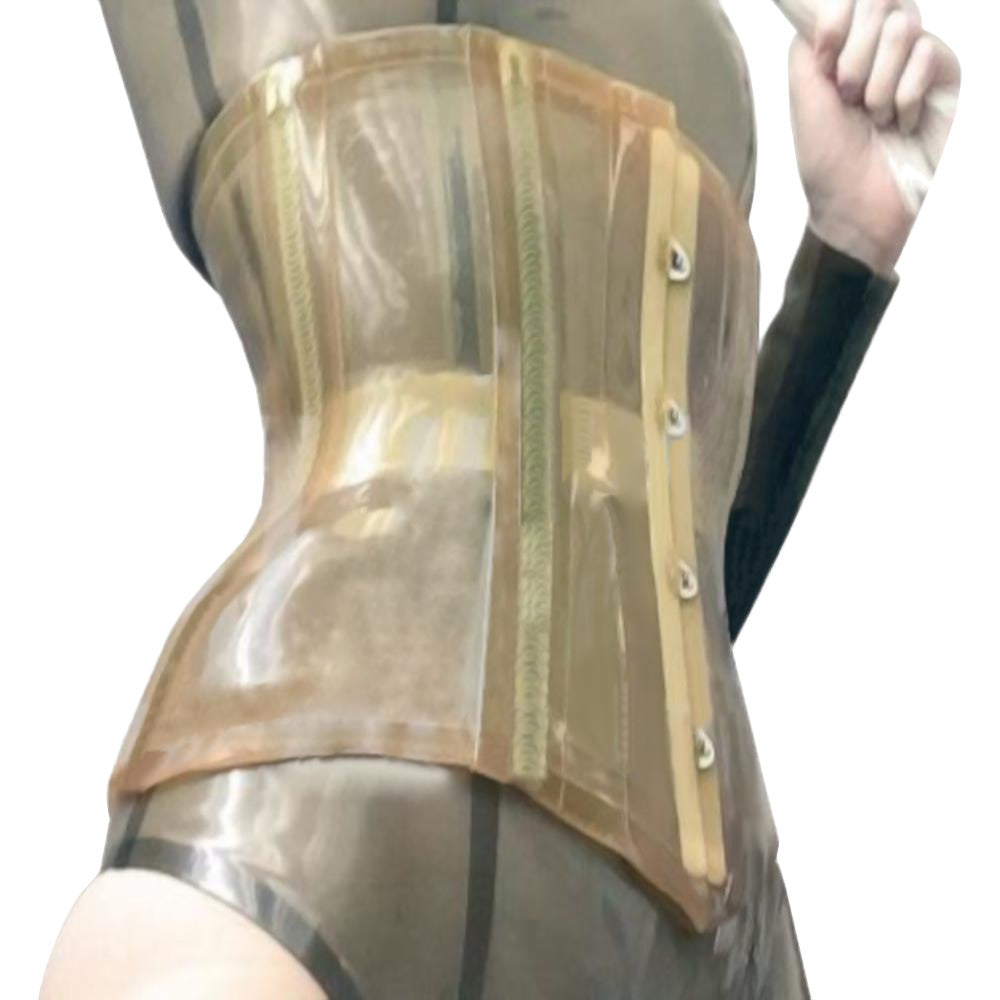 Fully Boned Rubber Corselette
Keep a good posture and look more confident. Wear a piece that will shape your body and make you look like a beautiful maiden. With this Fully Boned Rubber Corselette, you can give your old clothes a new twist.

From the 16th century up to these days, women have been wearing corsets for different reasons. Traditionally, women wore corsets from childhood until they get married. This accessory helps uplift the breasts and shape the waist area. They train the lady's body to look more attractive and curvier. But nowadays, anyone can wear a corset. You don't even have to be a maiden to wear one. And you can wear it for a more eye-catching and fashionable guise. And if you're looking for a corset that will match any outfit you have, then this Fully Boned Rubber Corselette is just what you need. This corselette's material is high-quality latex that measures 1mm thick. It is an ergonomic and fully-boned corselette that will help you stand up straight. It closes at the front and will keep your tummy flat. It is close-fitting and will make you feel sexier than before. And because it's latex, you can rest assured that this piece is non-toxic and environmentally friendly. A simple casual outfit can look more stunning with this piece accentuating your torso.

When you need to clean this accessory, mix warm water and mild soap. Gently rub the corselette's surface under this mixture to remove any dirt. Do not use bleach or detergent soaps as these can be harmful to rubber. Moreover, avoid exposing this outfit to heat, which is why you should only let it air dry and do not tumble dry.

You can get this rubber corselette in several colors. With its stylish look, it is but natural that they sell fast. So, hurry and buy now!
Specifications
| | |
| --- | --- |
| Color | Black, Blue, Brown, Gold, Green, Orange, Pink, Purple, Red, Silver, White, Yellow |
| Material | Rubber |
| Sizes | XS, S, M, L, XL: Refer to the size chart below for the measurements. |
| Recommended for | Women |
| Washing Tips and General Instructions | Handwash with warm water. Use mild soap. Rinse with cool, clean water. Air dry. |
Sizing Guide