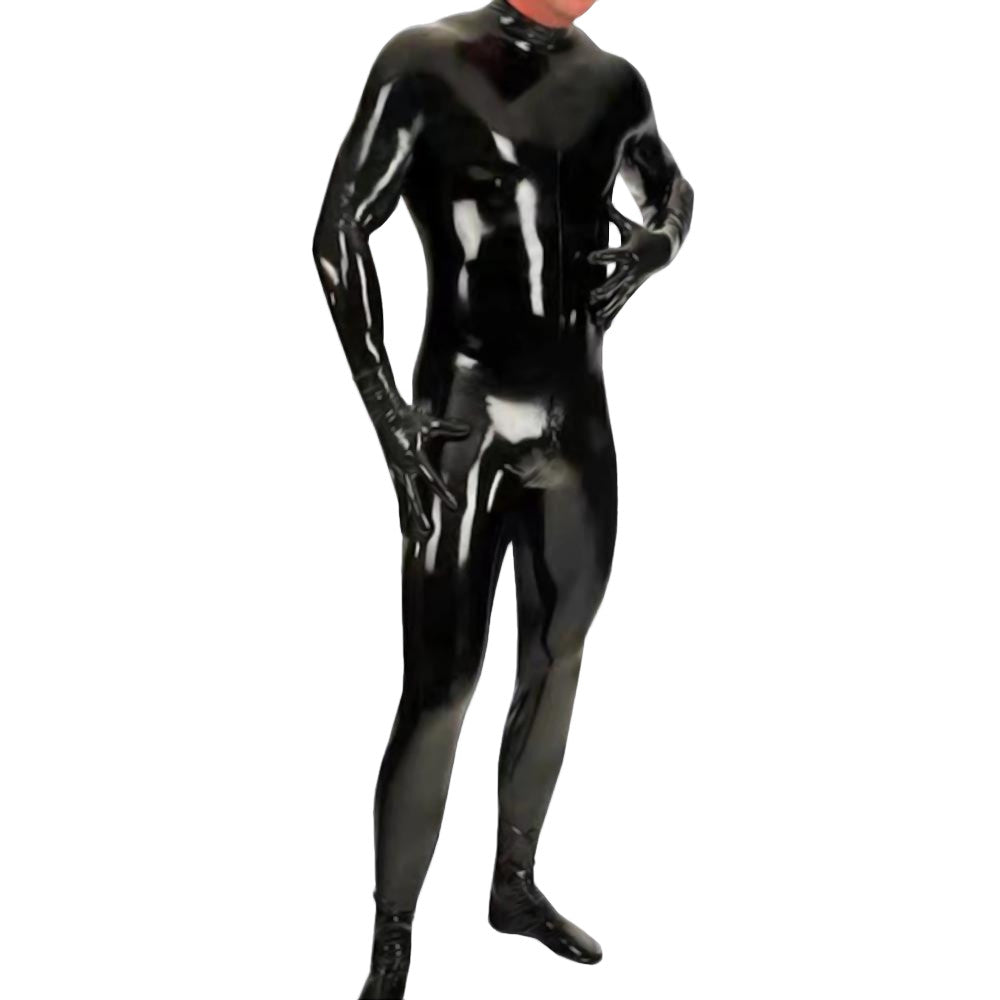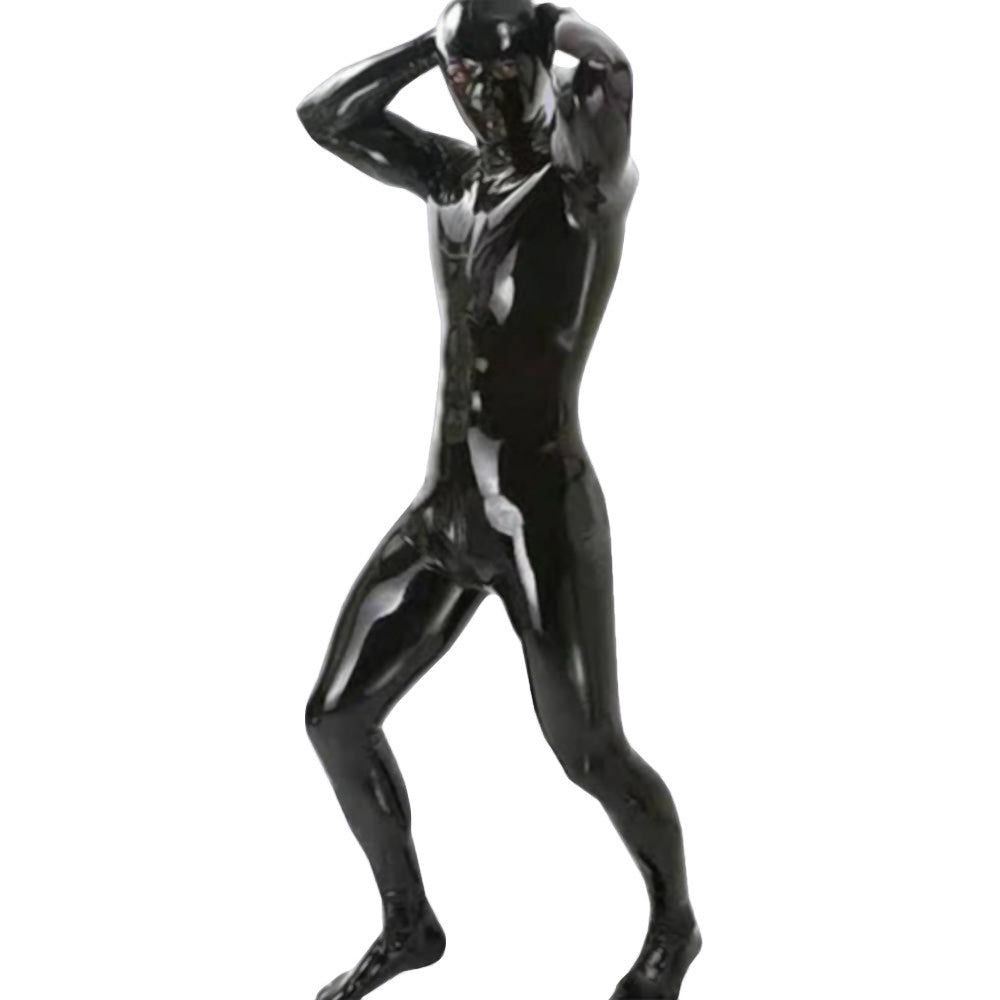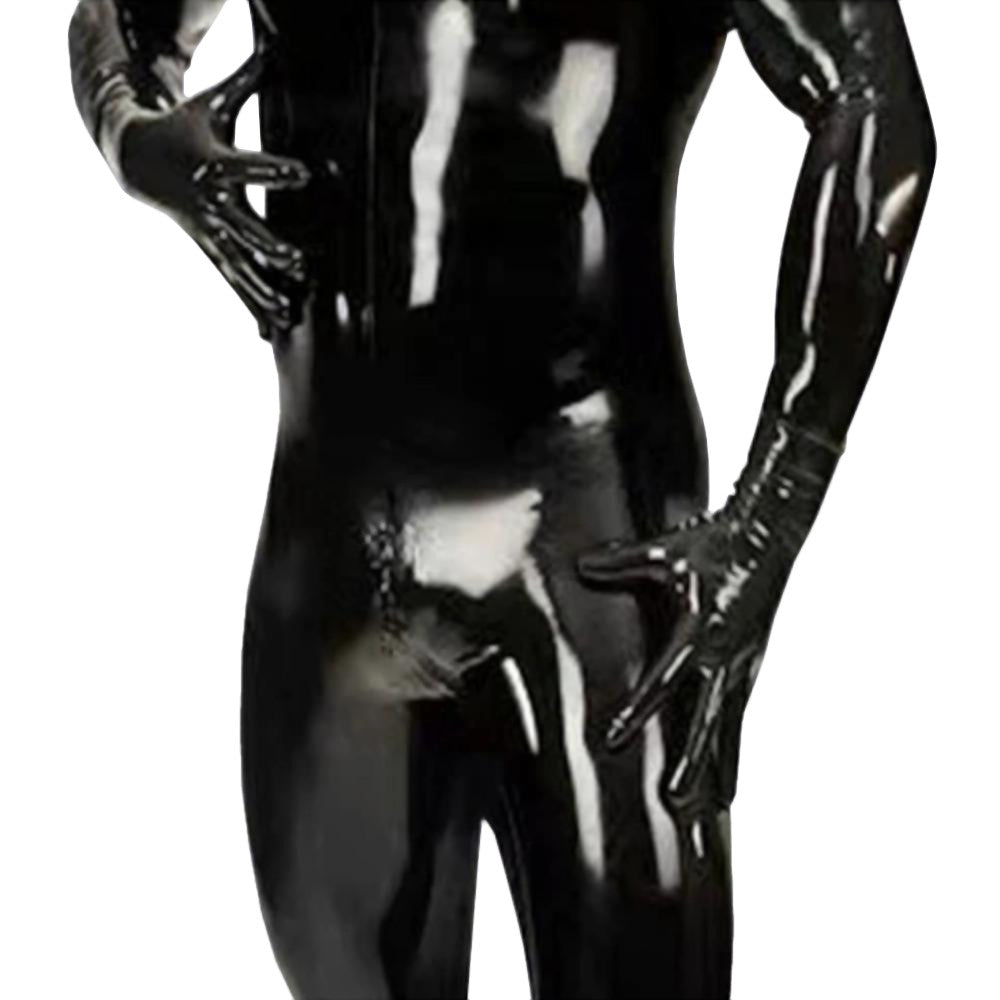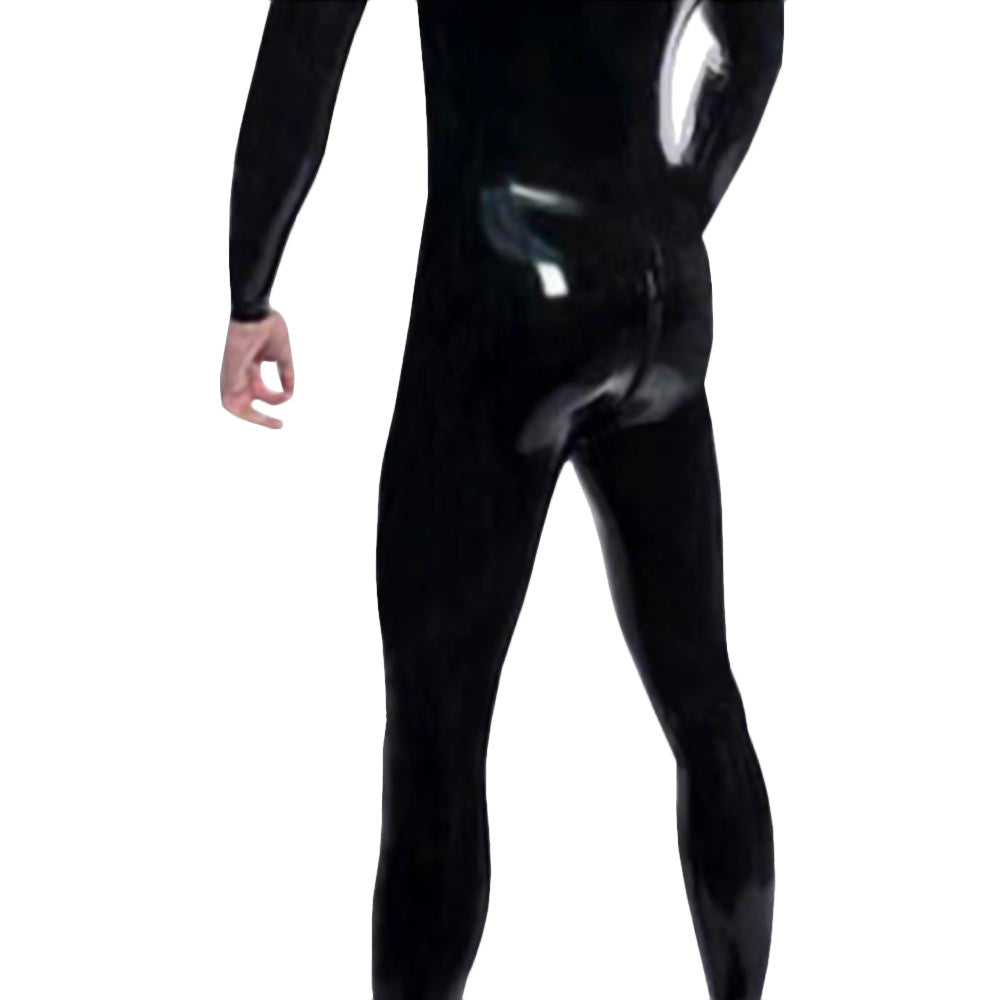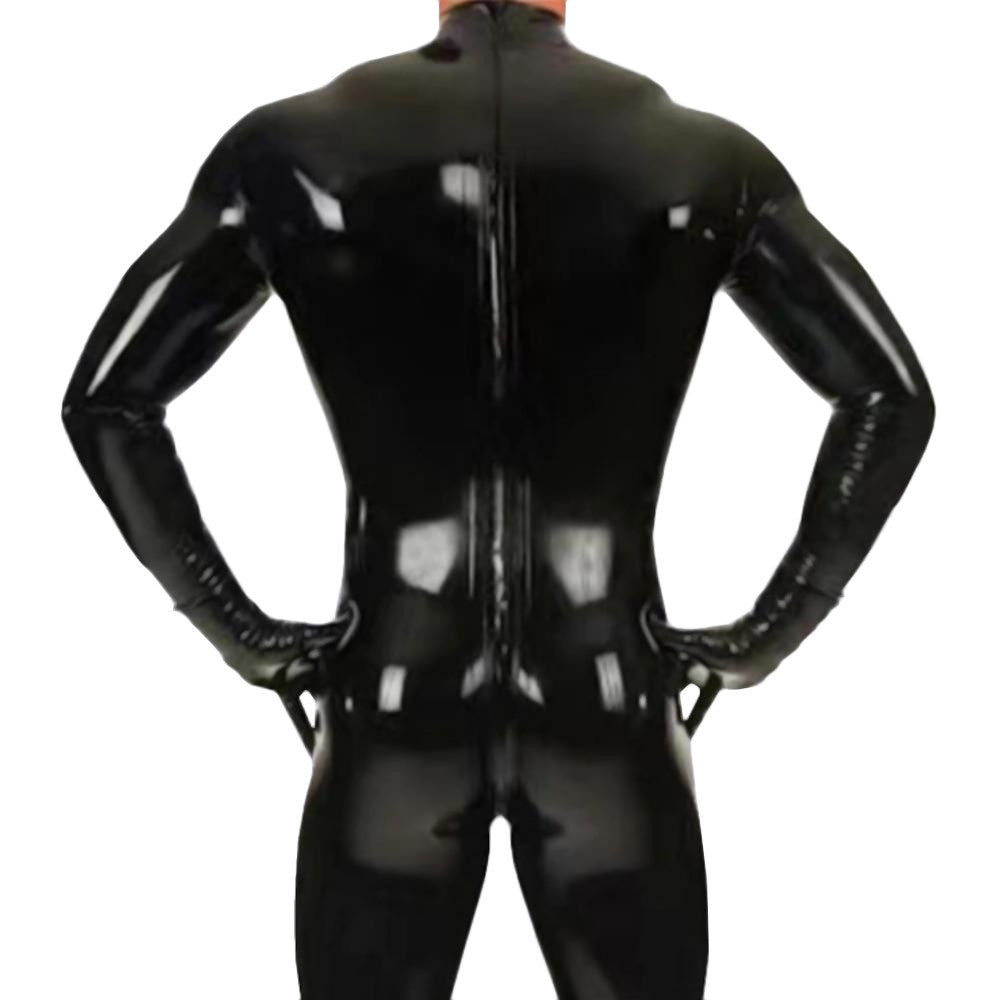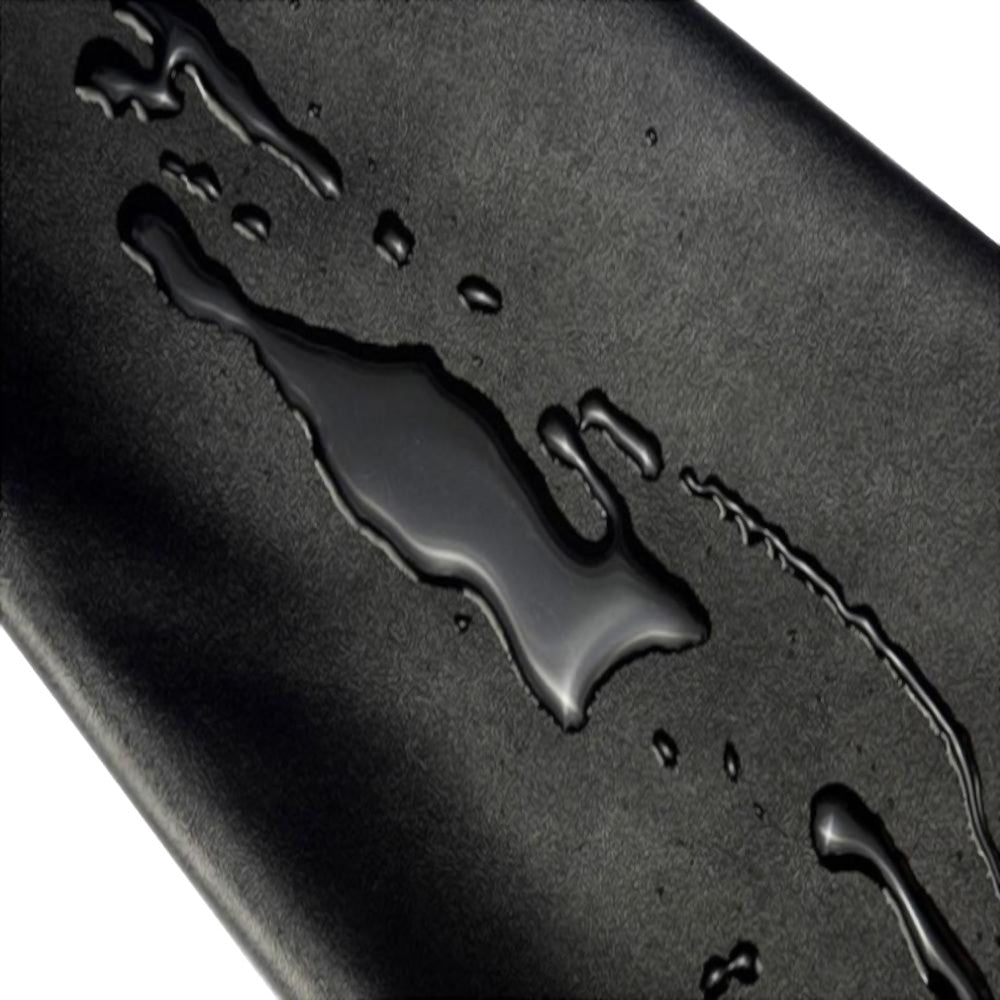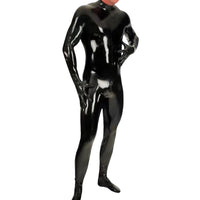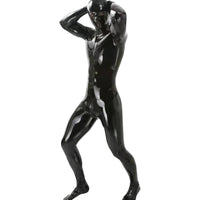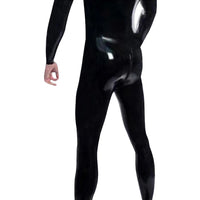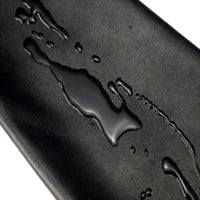 Going to a costume party? Maybe you want an outfit that can spice things up in bed? Your search is finally over, for this Glossy Gent Gimp Costume is the answer to your needs. Wear this suit with the included hood, gloves, and socks to complete your gimp look!
The bodysuit is long-sleeved and skintight. It emphasizes the curves of your body, giving you that sexy look. It also has a back zipper that runs from the nape down between your legs. This zipper allows for easy wear and provides your partner access to your sensitive regions and family jewels without taking the garment off. With this suit on, it would be impossible not to get his attention, no matter how busy he is.
As for the included accessories, they take things up a notch. The hood covers the entire head, depriving you of your senses. It blocks the light, limits the air you breathe and the things you hear, and restricts you from speaking. Meanwhile, the socks and gloves add an "oomph" factor to your look. Put these on with the suit when attending a party or doing hanky-panky stuff in bed, and no one will resist you!
All these items are made of polyurethane, a perfect alternative material to latex. This textile has almost the same luster as latex and as stretchable, too. The only difference is that this fabric is much easier to wear. You don't need to apply any product onto your skin before wearing them. You only have to put them on, and you're good to go.
Available in a wide range of sizes, this costume is ideal for all body types. Just pick a size that you want, and we'll deliver it straight to your address.
Don't just sit there and stare at this beautiful costume. Get this Glossy Gent Gimp Costume before the supplies run out!
Specifications
| | |
| --- | --- |
| Color | Black |
| Material | Polyurethane |
| Sizes | S, M, L, XL, XXL - Refer to the size chart below |
| Recommended for | Men |
| Washing Tips and General Instructions | Handwash with cold water and mild soap. Machine wash at a delicate cycle. Hang to dry. Do not dry clean. Do not iron. |
Sizing Guide