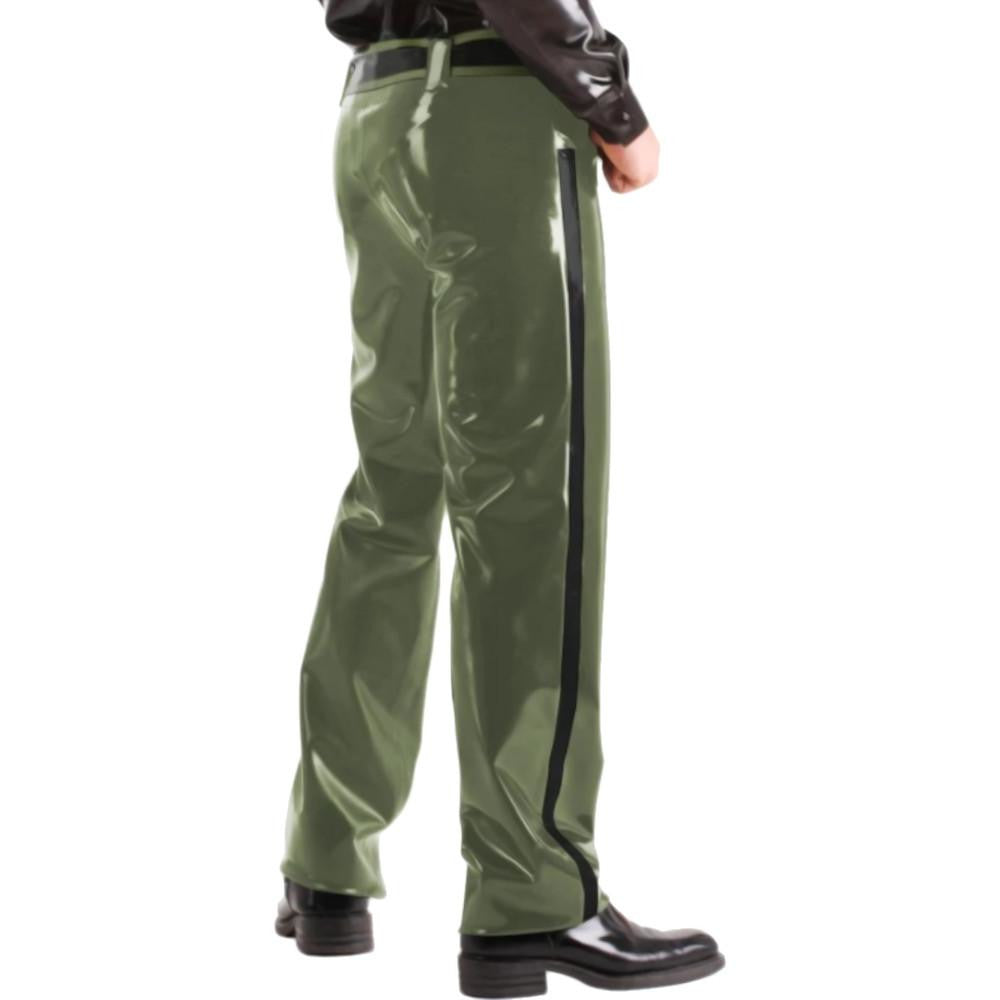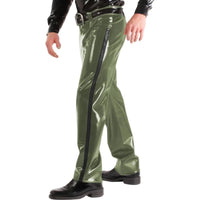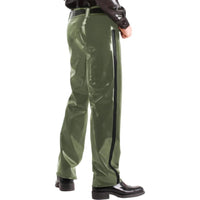 Loose Fitting Men's Rubber Pants
Denim pants, denim shorts, denim jackets—you have them all, but it's starting to feel like this fabric has been used and overused for decades. And now, you're looking for a new way to look stylish. Well, the answer is evident in the music videos and iconic live performances in this generation. What else can it be? Indeed, latex is the new fad. And if you're looking for a new pair of pants to prance in and wear on almost any occasion, look no further because these Loose Fitting Men's Rubber Pants are just what your wardrobe needs.

This loose-fitting outfit will make you stand out and look different in a fashionable way. It's a pair of straight-cut pants that you can wear at the mall, dinner, or in a club. A plain shirt or plaid jacket will go well with this piece. It has black stripes on the sides to emphasize your leg's length. It will also match your pair of leather shoes or sneakers. You'll never run out of ways to flaunt this outfit at any time of the day. It measures 0.80 mm thick, so you can rest assured that it will not tear easily.

It may not be that tight, but it's still better to apply some talcum powder on the inside of the pants and your body before putting these on. You can also opt for other products like latex lube or dressing aid.

Denim can be tough to clean, but not this bad boy. All you need to do is hand wash it with a mixture of warm water and mild soap. A tumble dryer produces heat, which can be harmful to latex, so don't use it. You can hang these pants up to let them air-dry instead.

You can get these stylish pants in six different colors. Add this to your cart now!

Specifications
Color
Yellow, Red, Army Green, Green, White, Black
Material
Latex
Sizes
XS, S, M, L, XL, XXL - Refer to the size chart below for the measurements

Recommended for
Men
Washing Tips and General Instructions
Handwash with warm water. Use mild soap. Rinse with cool, clean water. Air dry.
Sizing Guide