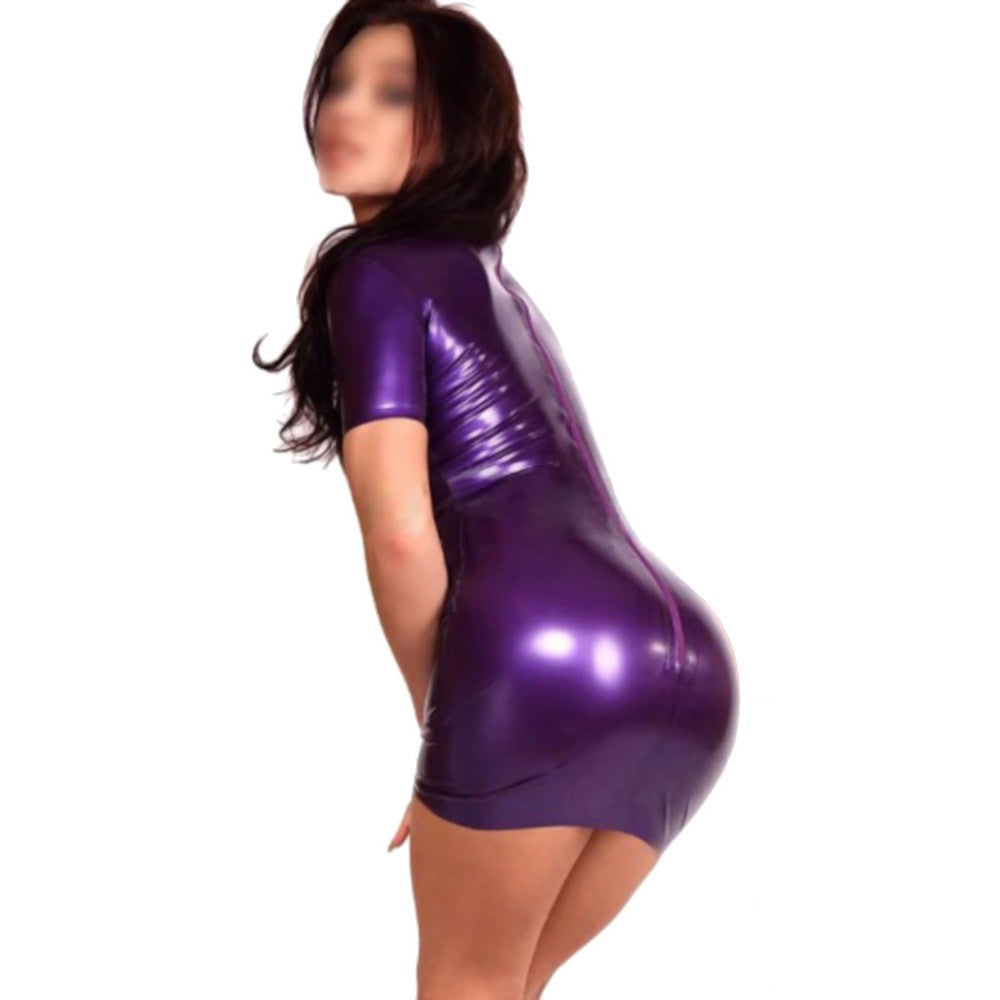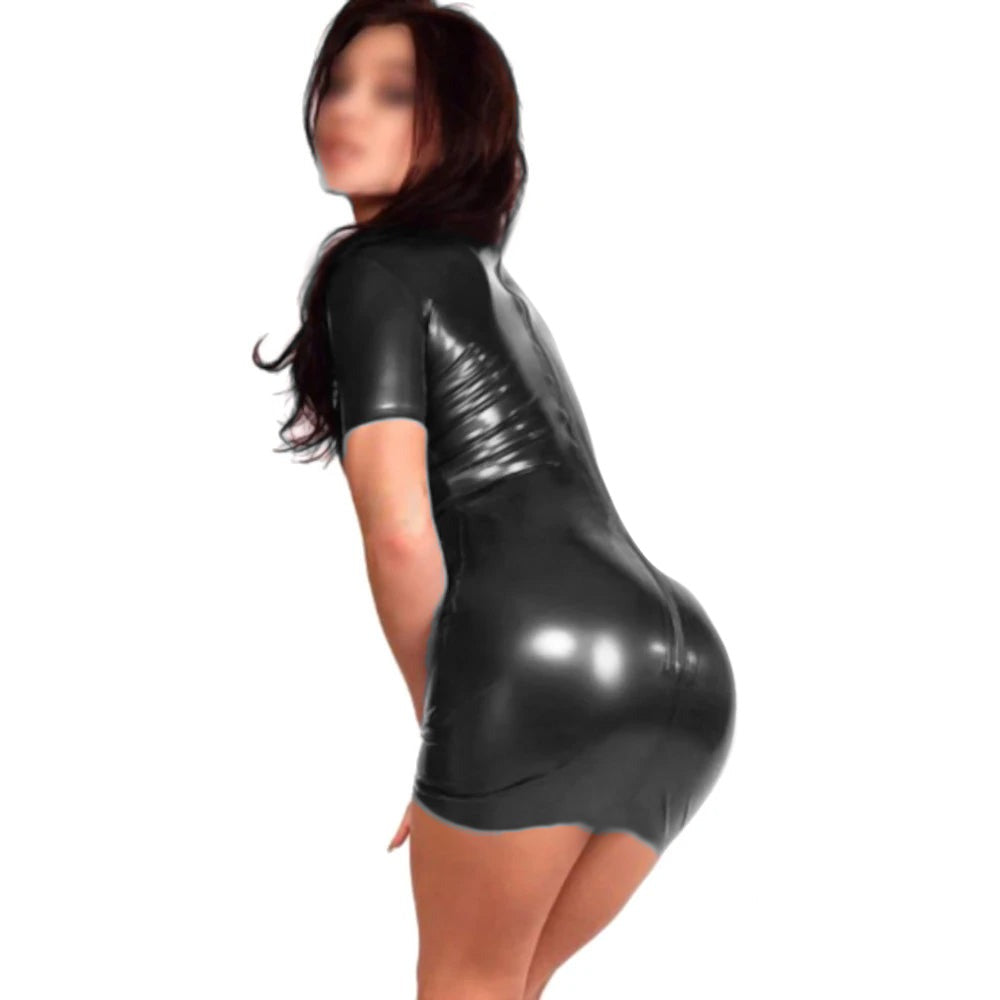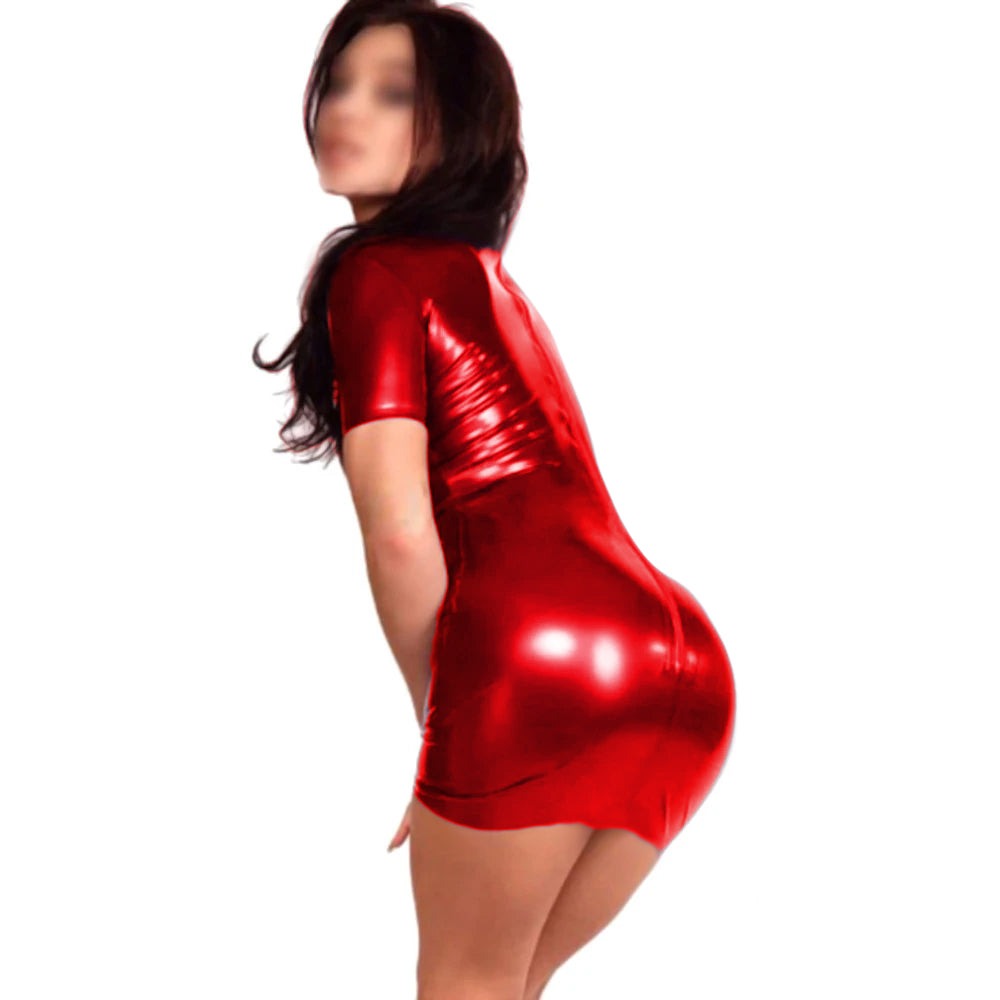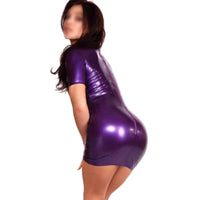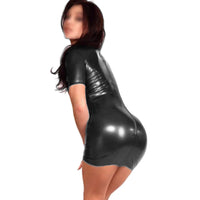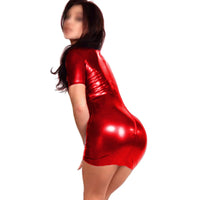 Head Turning Sexy Latex Outfit
Some say that smart is the new sexy, while others might argue and say that healthy is the new sexy. But in the world of fashion, it's simple. . .latex is the new sexy. And if you're looking for a new dress-up and feel sexy, look no further because this Head Turning Sexy Latex Outfit is just what you need.

You're a lot of things, but the words bashful and timid are not one of them. You like attention, and receiving positive compliments boosts your confidence. And if you love flaunting your curves and showing off your body assets, then here's a new fad to help you out. This Head Turning Sexy Latex Outfit has all the qualities you want in a dress and more. This sleeved dress's material is latex, a tight and body-hugging material that will hold your body bits in the right places. Its short skirt design will expose your legs' lovely shape and flawless skin. Alternatively, you can wear a pair of leggings or thigh-high boots for a more fashionable vibe. It has a round neck and back zipper that goes down to the hip area. It's a voguish way to make heads turn at a party or in a nightclub.

Unlike other clothes of delicate material, latex is durable and elastic. However, because it's stretchy and tight-fitting, putting it on may not be as easy. That is why it is essential to sprinkle some talcum powder or apply a dressing aid on the dress for an effortless suiting up. Sweat and air cannot go through this material, making it susceptible to bacteria and odor build-up. But don't worry, because all you need to do is wash it within eight hours of wear with warm water and mild soap. Air-dry this dress before placing it back in the storage.

Get this outfit in different colors and buy now!
Specifications
| | |
| --- | --- |
| Color | Red, Purple, Black |
| Material | Latex |
| Sizes | S, M, L, XL, XXL: Refer to the size chart below for the measurements. |
| Recommended for | Women |
| Washing Tips and General Instructions | Handwash with warm water. Use mild soap. Rinse with cool, clean water. Air dry. |
Sizing Guide