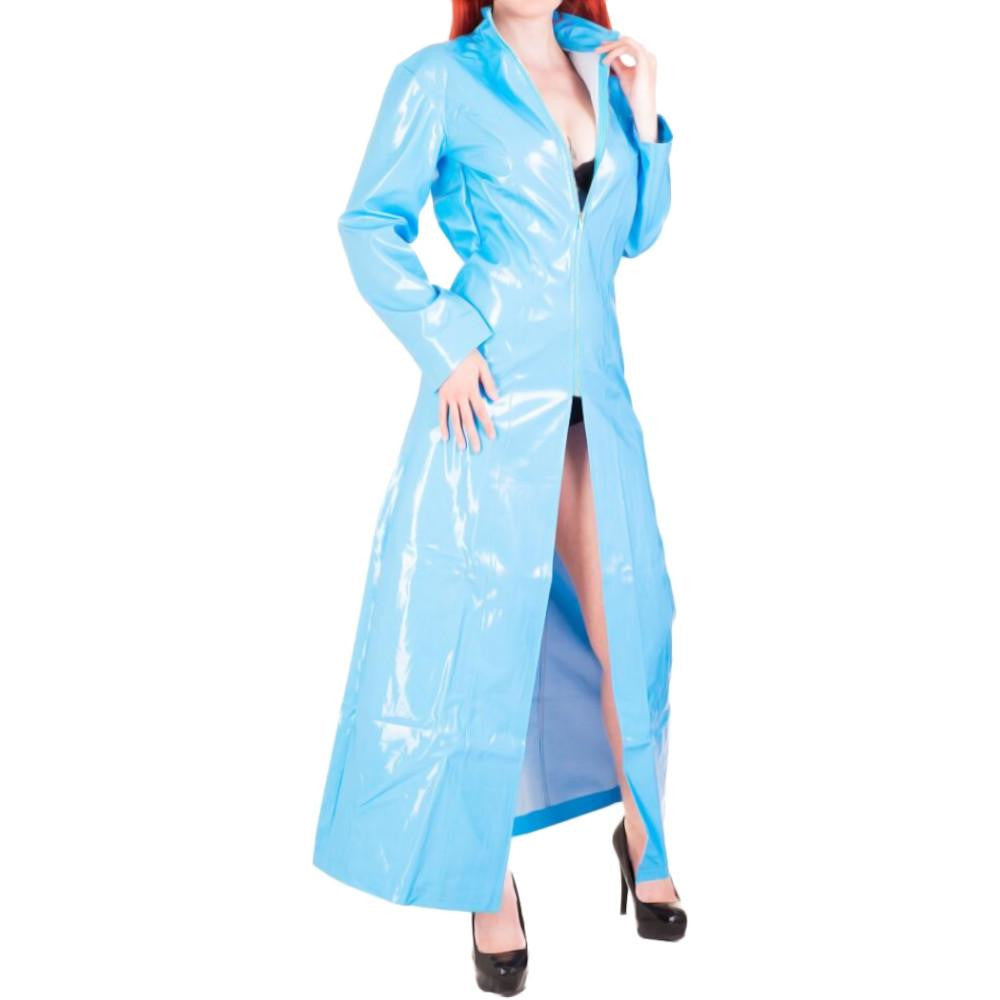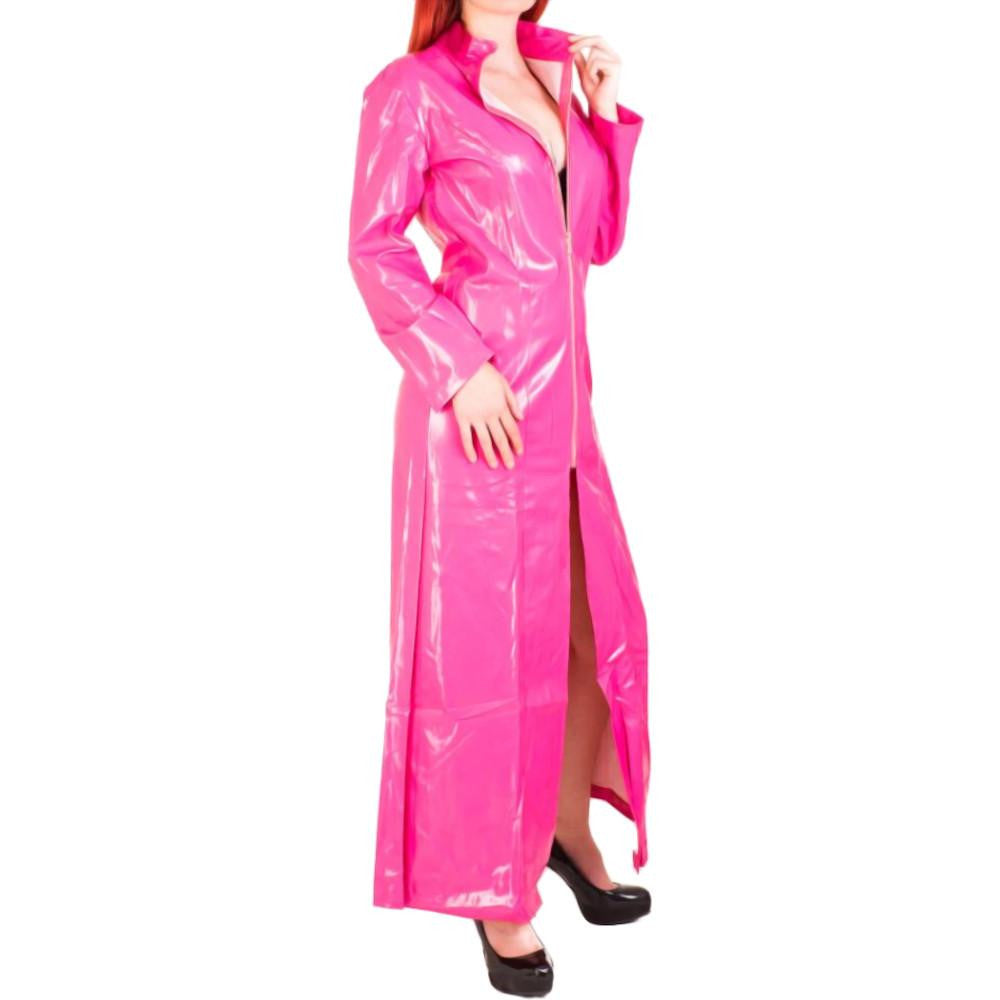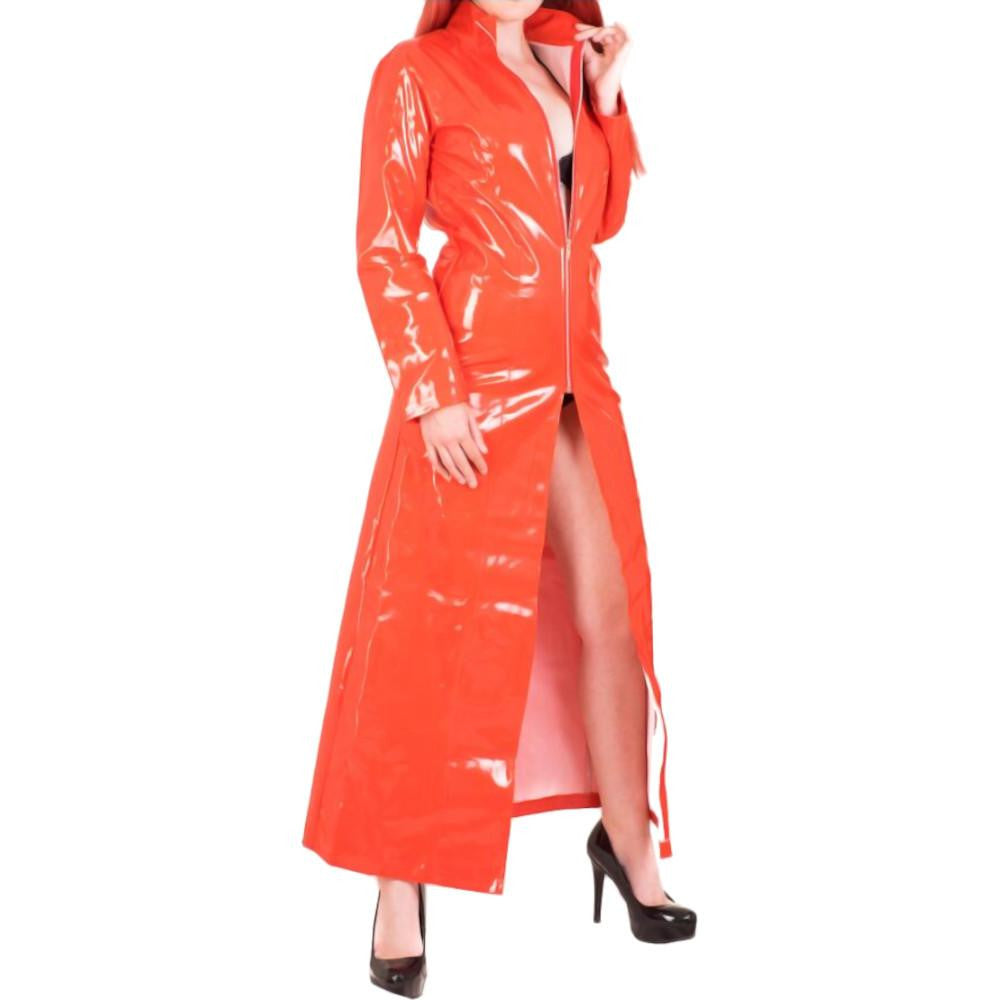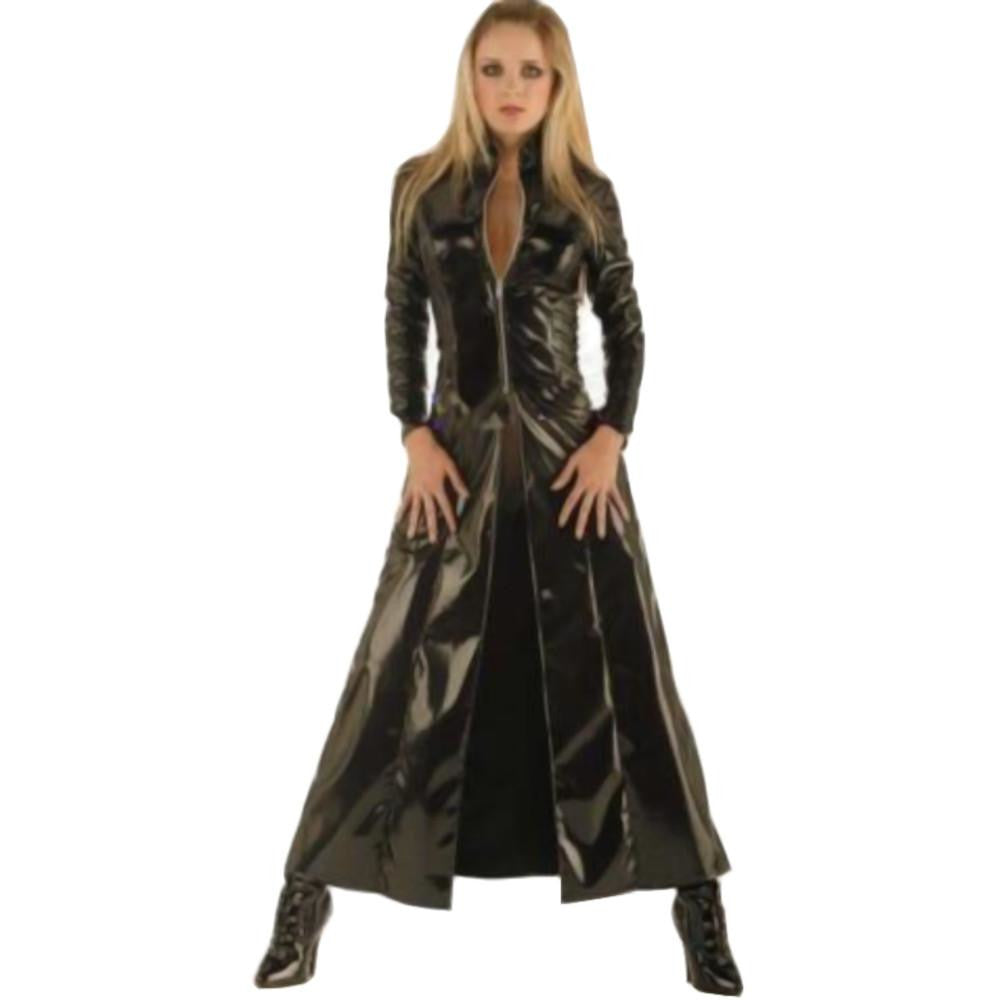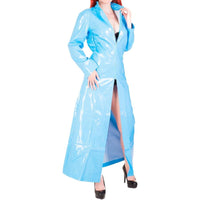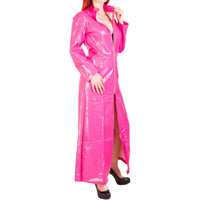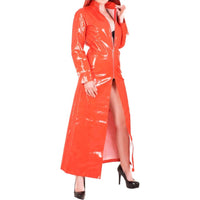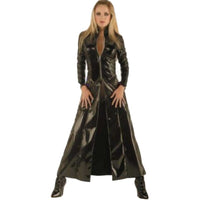 Hidden Desire PVC Trench Coat
There's no need to learn how to dodge bullets the way Trinity of The Matrix does, just to look as hot as her. All you need is an outfit that will make you look as badass as this widescreen dominatrix. As such, this Hidden Desire PVC Trench Coat is here to give you the oomph you need to look and feel sexy.

Do you want to look sexy without wearing skimpy clothes? Well, that's easy. All you need is a stylish piece that will highlight your body's attractive bits fashionably, just like this Hidden Desire PVC Trench Coat. This voguish outfit can make you look seductive in a classy way. With its high collar and ankle-length design, you'll surely make others' heads turn. It zips at the front and is open from the thigh area down to the seam, thus exposing the flawlessness of your legs' skin. If you're in a hurry and can't decide what to wear, simply grab this coat and go. You can wear this over any shirt, shorts, or skirt. If you don't want to leave your legs bare, you can use a fishnet pantyhose. A pair of stockings or leggings will also do. Whether you like to prance wearing a pair of stilettos or leather boots, this coat will match your footwear glamorously. And because PVC has a lustrousness unlike any other fabric, you'll hardly go unnoticed. It is also waterproof, so you don't have to worry about spilling your coffee or drink while wearing this piece.

In spot cleaning this outfit, you can soak a sponge or towel in a solution of warm water and liquid soap. Do not use powdered detergent as they can remain in the material. Rinse the surface with a damp towel, then wipe it dry with a lint-free cloth.

Stop hiding your desire to show off your sexy body. Flaunt it proudly and add this to your cart now!
Specifications
Color/Type
Blue, Pink, Red, Black
Material
PVC
Dimension
Length:
S: 32/34 inches
M: 34/36 inches
L: 36/38 inches
XL: 38/40 inches
XXL: 40/42 inches
3XL: 42/44 inches
4XL: 44/46 inches
5XL: 46/48 inches
6XL: 48/50 inches
Width/Diameter: N/A