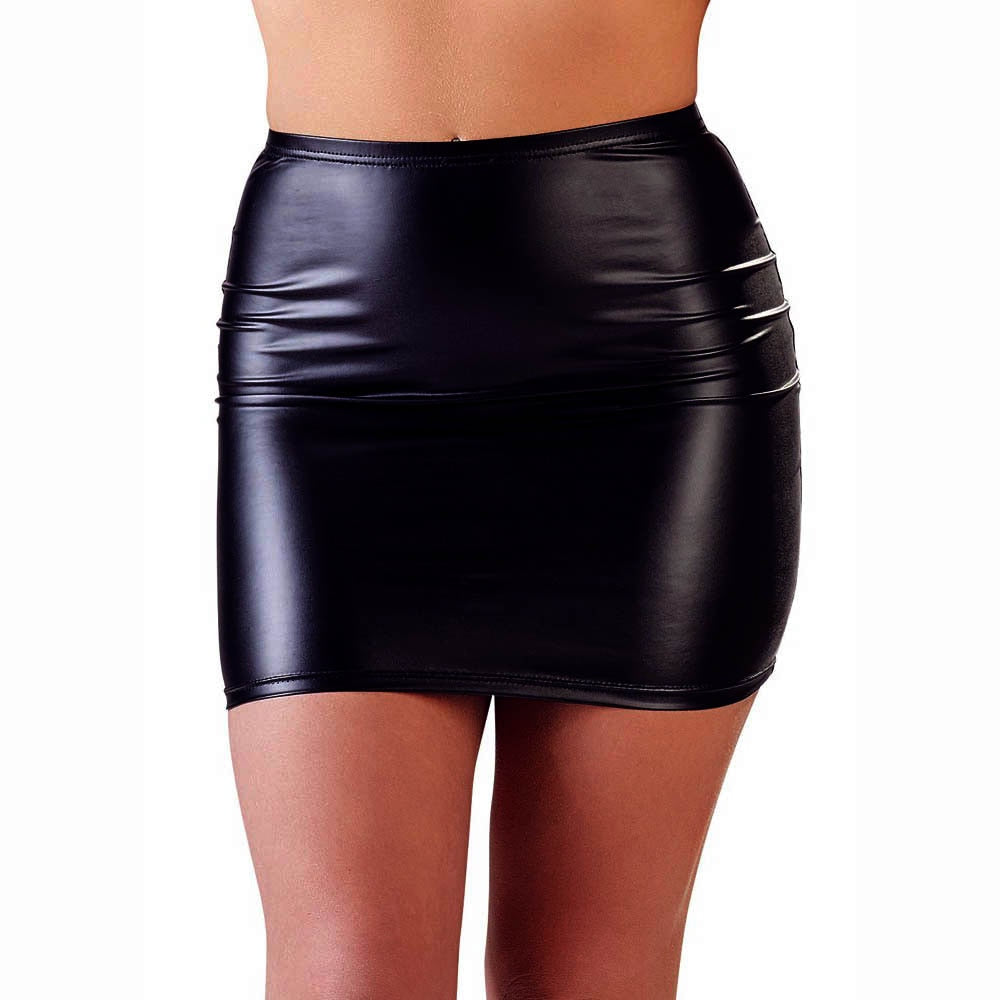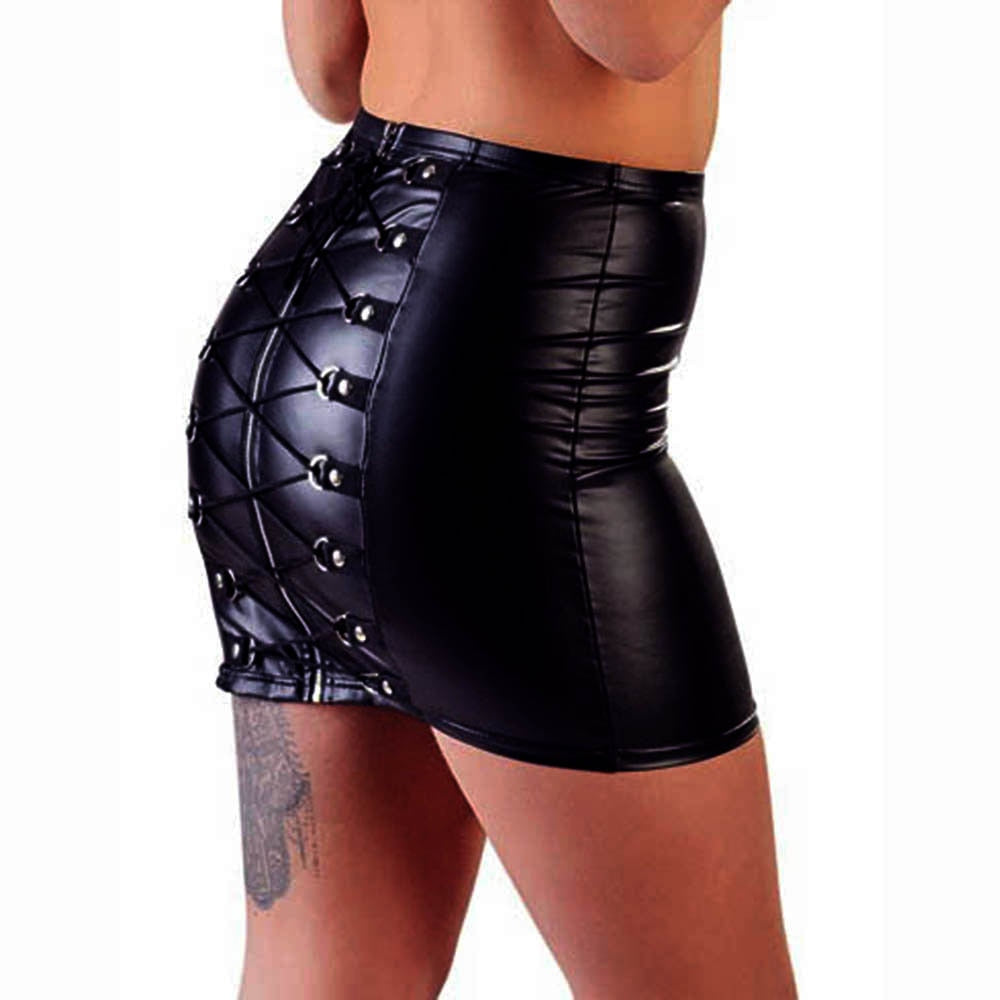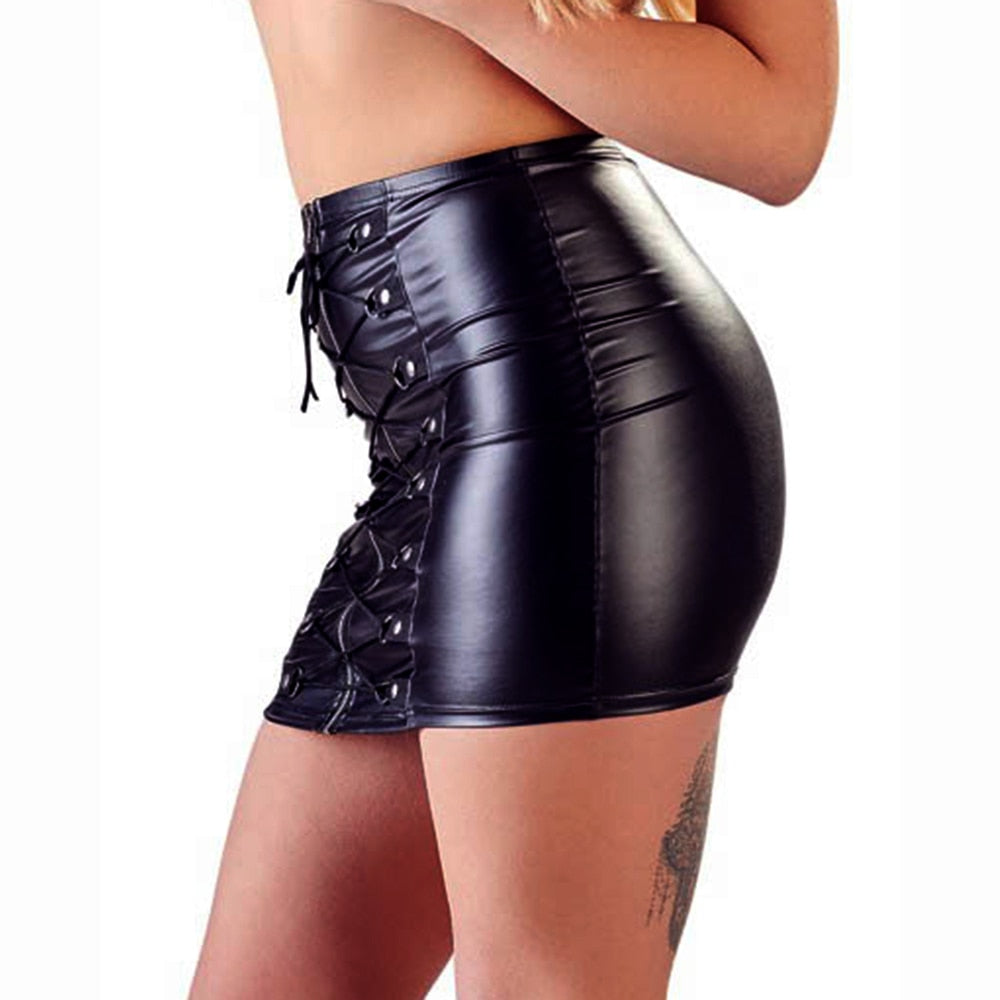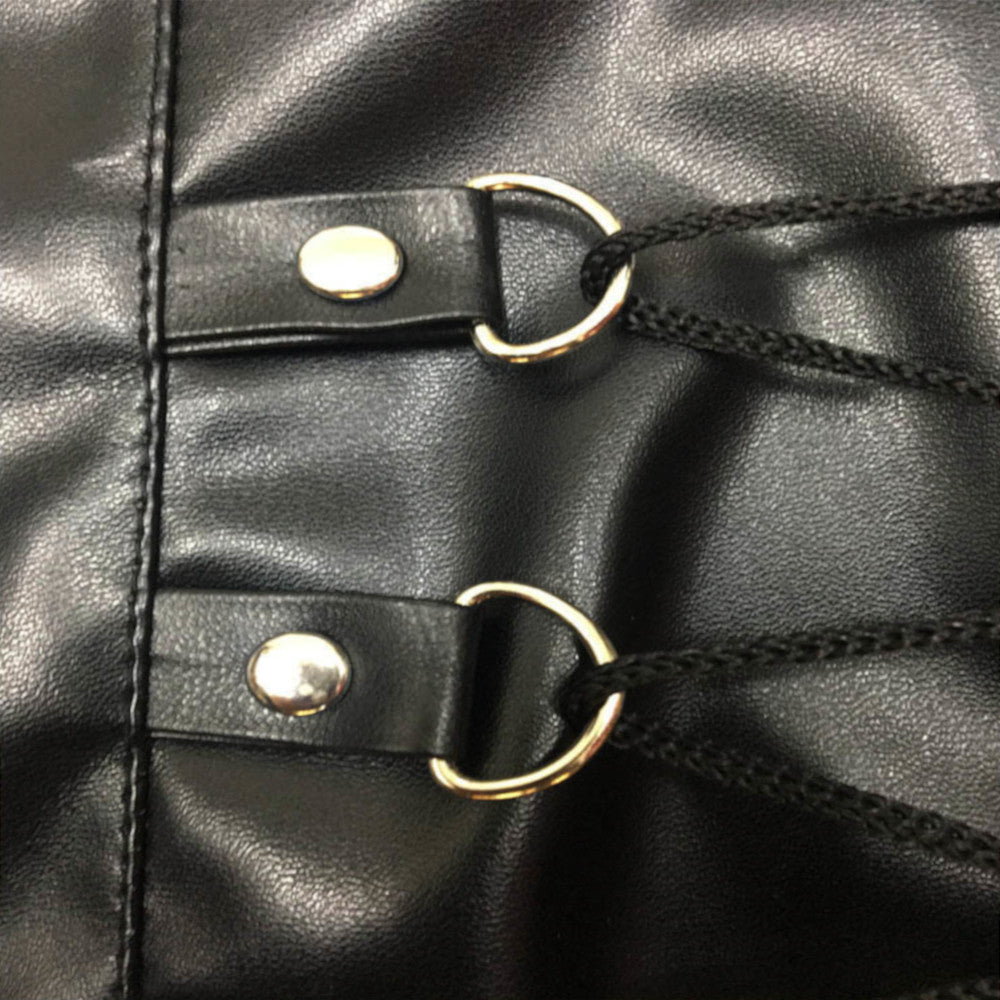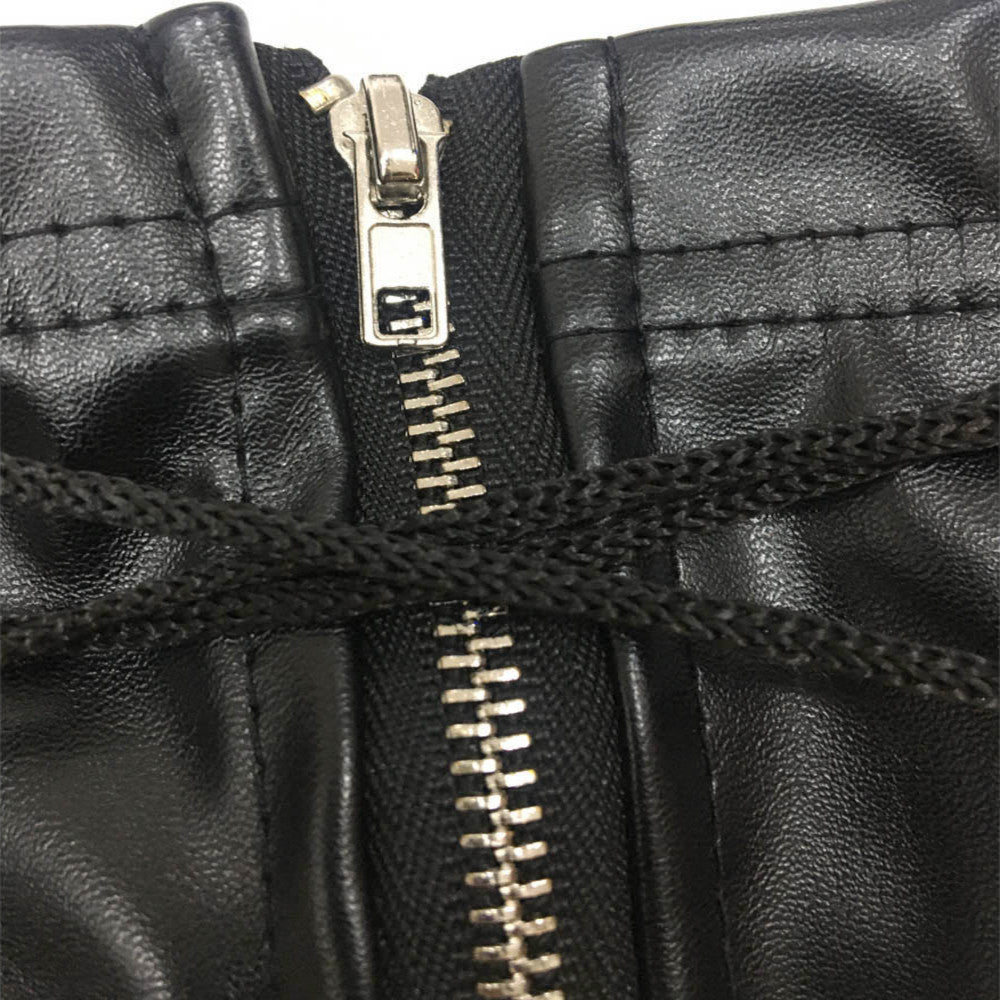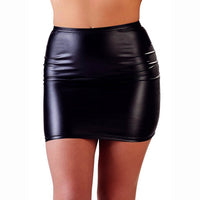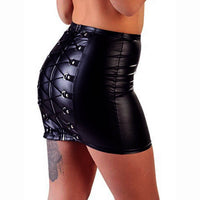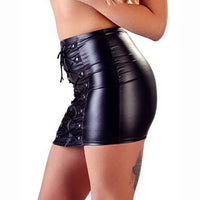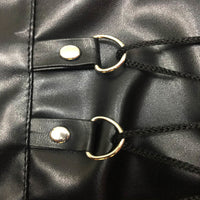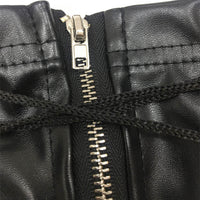 High Waist Vinyl Lace Up Skirt
Parties here and there, clubbing everywhere. If this is the kind of life you are currently living, you'd better make sure your closet is ready for everything. You may have many little black dresses by now, and if you are looking for something different, well, you have come to the right product page. You can finally wear your favorite tees and other trendy tops with this High Waist Vinyl Lace Up Skirt.

It's edgy and skimpy. It's everything you need and more when it comes to party skirts. With its lace-up design that you can wear reversibly, you sure can rock the "party goddess" look effortlessly. Wear it with your bodycon or cropped top or tuck in a punky shirt; this skirt could go as versatile as you want it to be. Match it with a pair of boots or pumps and get ready to be the life of the party!

A product made of vinyl textile, this skirt will let you experience sleekness and comfortability as you have never before. This fabric is known to be smooth, both interior and exterior. You can wear anything with it, even for an extended period. This material is also lightweight, skin-friendly, and durable, allowing you to wear this skirt confidently. More so, it is easy to maintain with its waterproof and weatherproof features, so you don't have to worry.

Don't forget to look at the size chart provided and pay attention to the washing tips and general instructions given so that this skirt will last with you for a long time. Remember to wear it first and remove it last when you don fancy accessories to avoid tearing the fabric. You can also apply a water-based lube on its exterior to maintain its shininess.

Come on; add this piece to your cart today!
Specifications
| | |
| --- | --- |
| Color | Black |
| Material | Vinyl |
| Sizes | S, M, L, XL, XXL - Refer to the size chart below for the measurements |
| Recommended for | Women |
| Washing Tips and General Instructions | Handwash only. Always wipe away excess water with a soft towel and leave to dry flat or hang to drip dry. Never tumble dry, dry clean, or iron. Do not use washing powder or bleach for washing. |
Sizing Guide