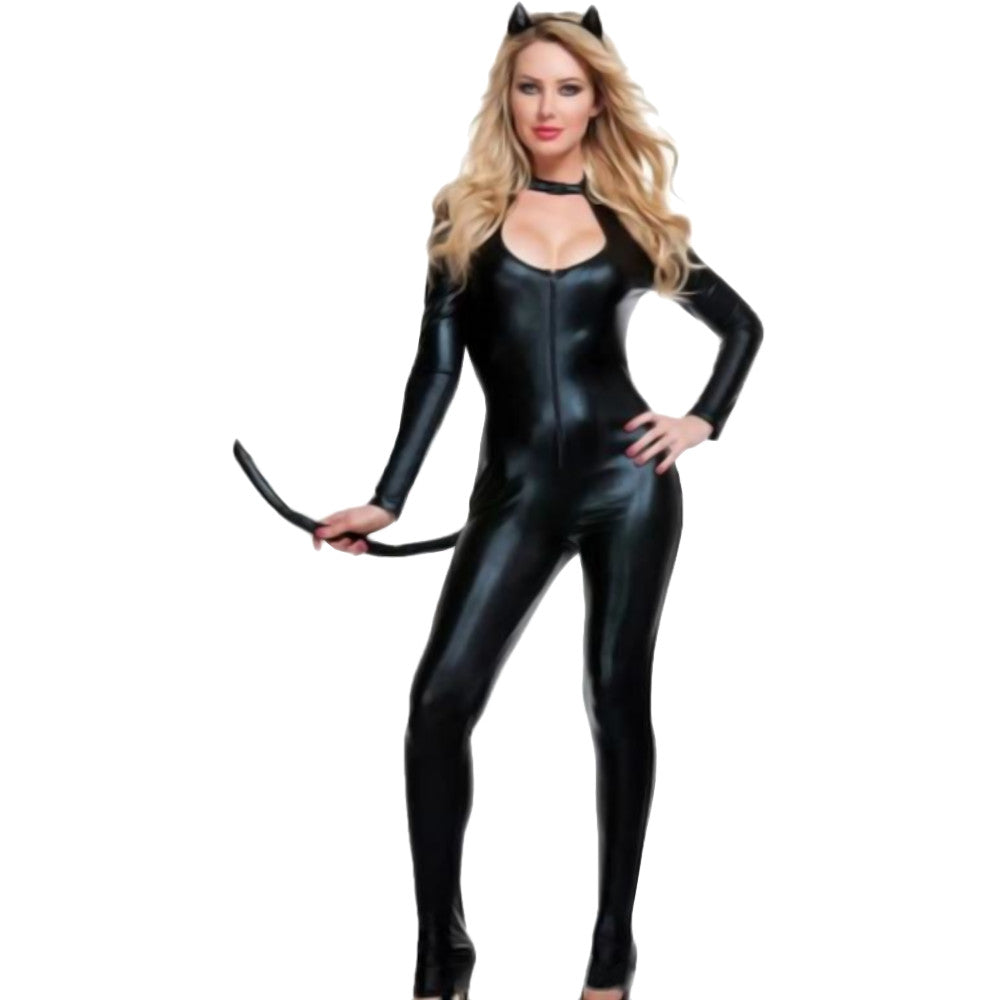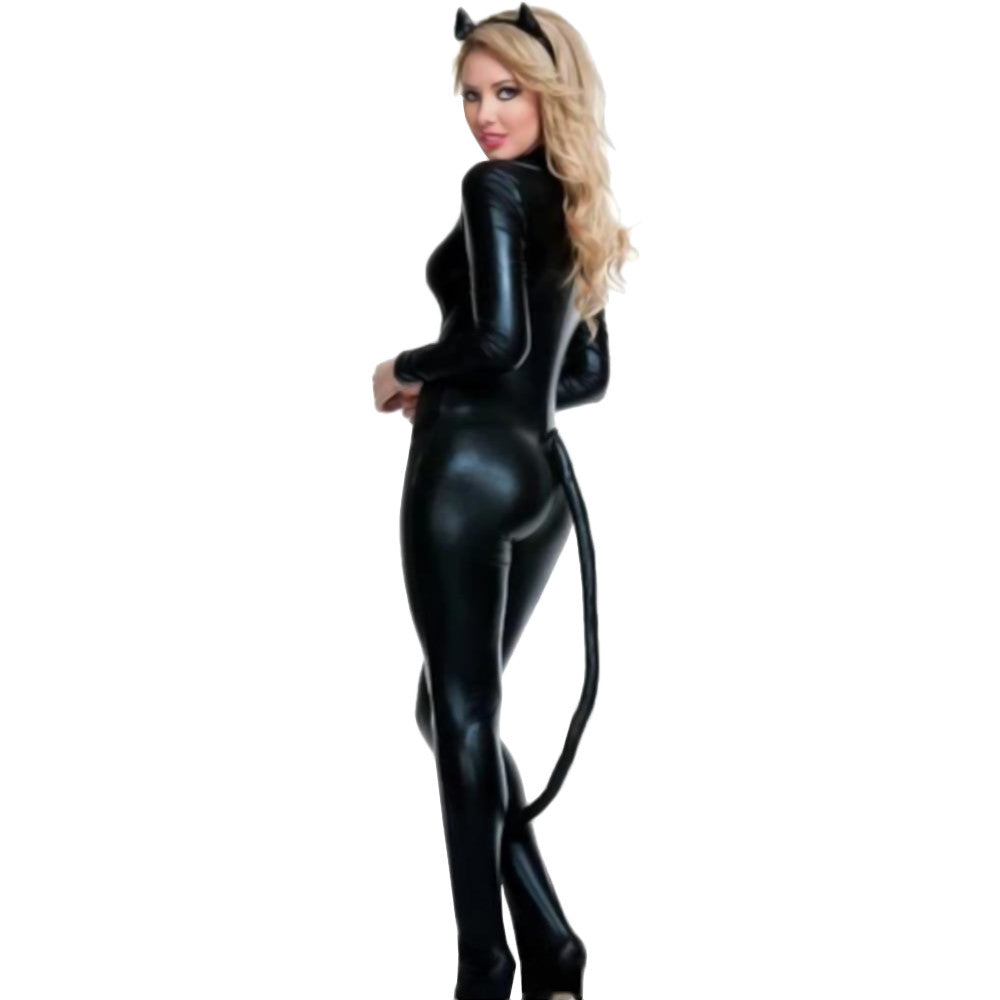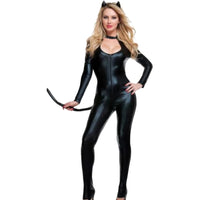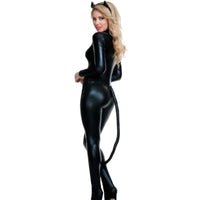 You've done everything you could to grab your man's attention. You've winked at him, swayed your tush as you walked past through him, and cooked him an aphrodisiac. Heck, you even grabbed his balls while you were watching to give him a signal that you wanted a piece of his meat! But nothing seemed to work.

Here's a solution for you! Wear this Hot Halloween Cat Suit, and he won't resist you.

Long-sleeved and skintight, this bodysuit has the word "sexy" written all over it. It embraces all your body curves, making you look irresistible. It also showcases your cleavage—thanks to its wide neckline with collar. It even has a front zipper, making this suit much easier to wear.

But what makes this catsuit even more appealing is the long tail at the back. It sways and brushes against your butt cheeks as you walk or crawl towards your man.

That's not all. When you get this suit, you'll also receive a headband with cat ears on it. Put this on with the catsuit, and he'll surely beg for your attention.

Made of polyester, this suit is durable. It doesn't crease easily, no matter how playful you are. Its color won't fade quickly, too, even if it gets exposed to the sun or submerged in water. It's also delicate on the skin, making it comfortable to wear. That's why this racy bodysuit is a perfect choice for those with sensitive skin and severe allergies.

Created not just for erotic play, this racy catsuit is perfect for costume parties. Guys won't keep their eyes off you. Ladies will be envious of you the moment you enter the party wearing this suit.

Make your man forget about his tasks and steal his attention with this Hot Halloween Cat Suit. Buy it now, and you'll get your order in a safe package.

Specifications
Color
Black
Material
Polyester
Sizes
Bust: 84-88
Waist: 67-70
Height: 156-160
Recommended for
Women
Washing Tips and General Instructions
Presoak in cool or warm water mixed with ¼ cup of vinegar. Machine wash in warm or cold water with detergent on a normal cycle. Put it in a dry cleaner or hang to dry. Iron at a low temperature setting.
Sizing Guide