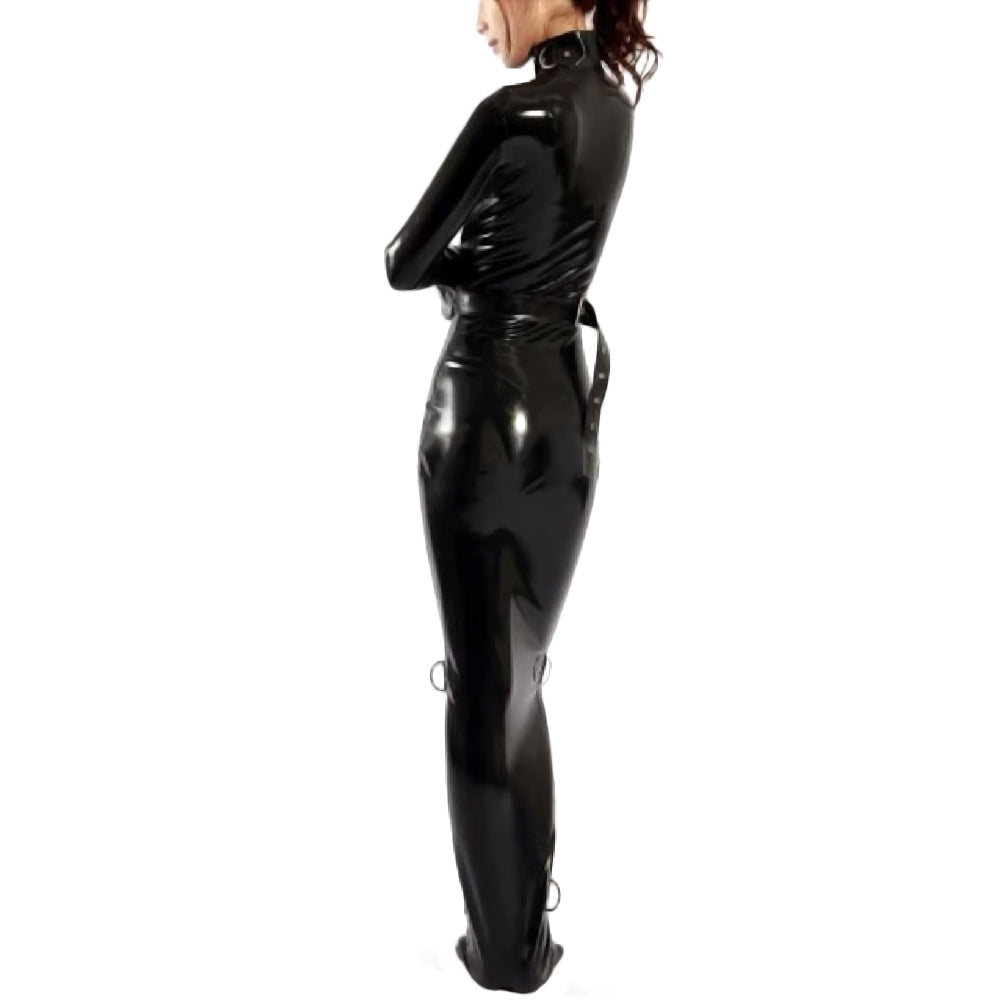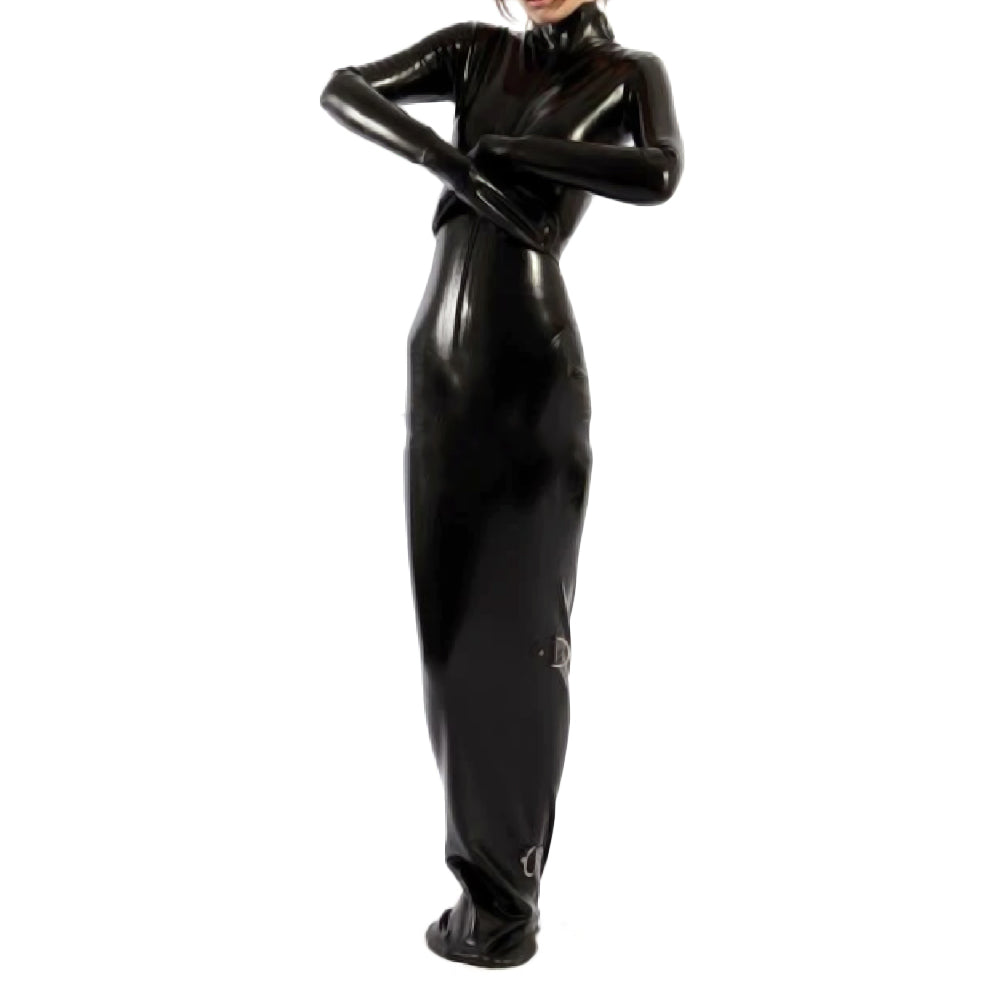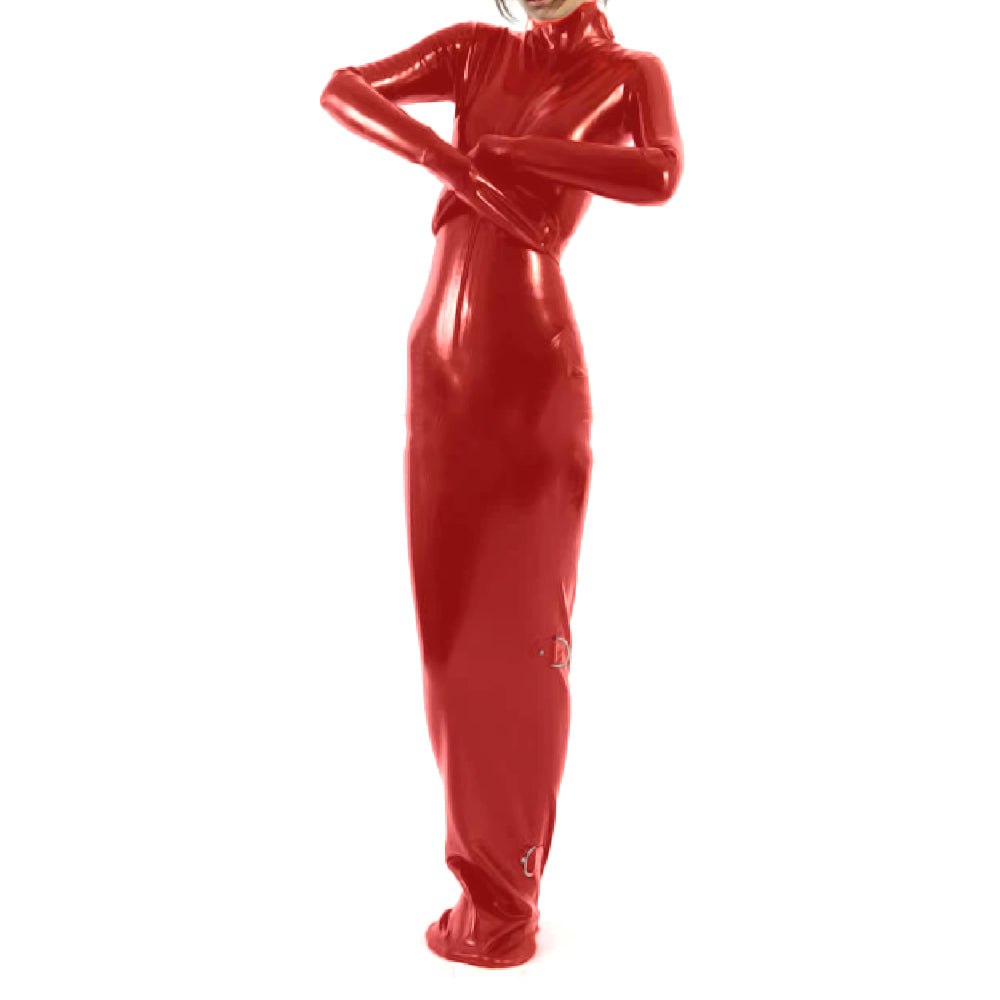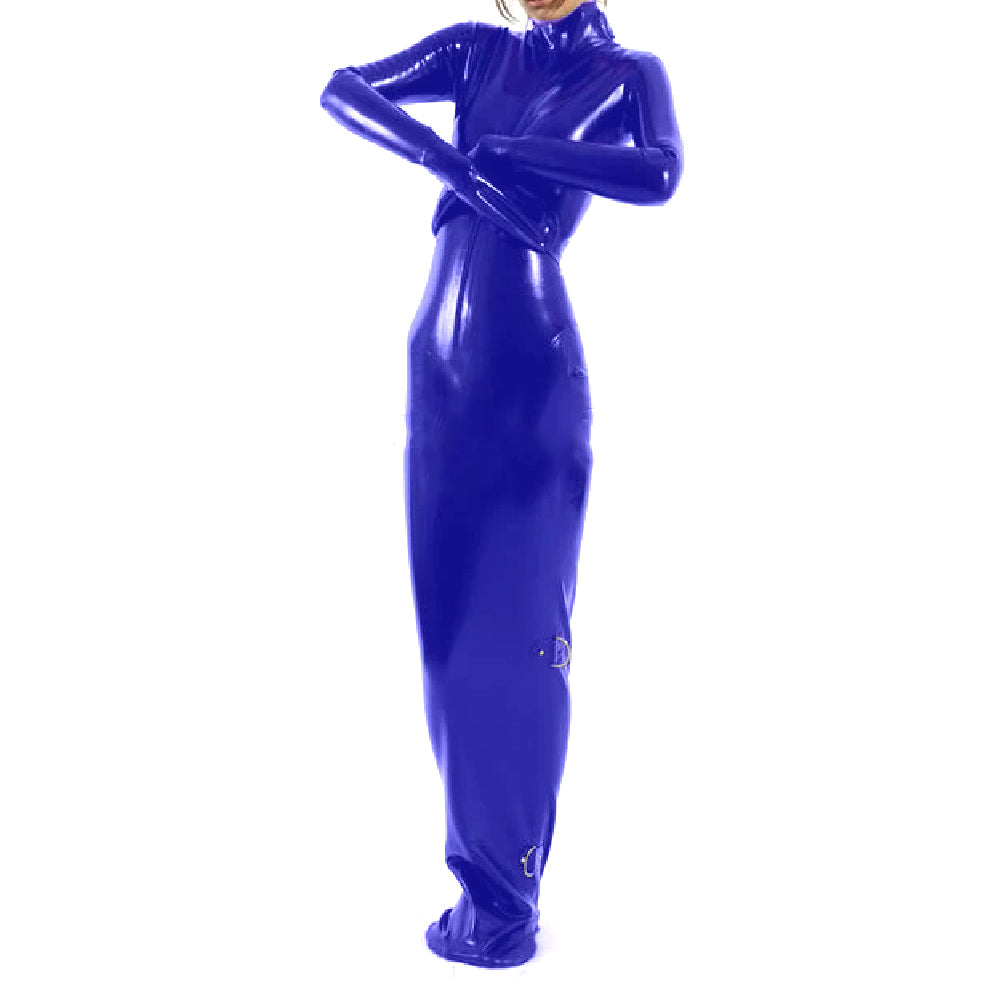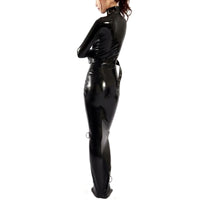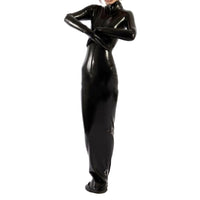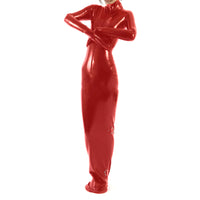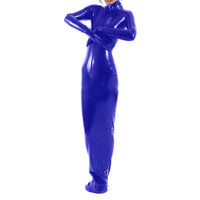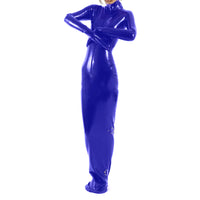 Black PVC BDSM Straitjacket Sleepsack
Nothing makes the scene hotter and more intense than putting your partner on restraint. Seeing your submissive partner helpless turns you on big time. Furthermore, it allows you to do whatever you want with her since she's bound. However, there are times when she can set herself free, even if her hands are tied. It could be because the knot is loose, or the restraint tool you're using isn't secure enough.

But if you put your partner in this Black PVC BDSM Straitjacket Sleepsack, she won't be able to move a muscle—except her hands! This BDSM tool isn't your ordinary body sack as it has full sleeves and a neckline. It also has a front zipper that runs from the neck down to her feet. Just put her in this sleep sack and zip it up!

A fetishistic garment made of PVC, this sleepsack provides comfort for the wearer. It's stretchy, allowing your sub to move her body inside it. It also has a smooth finish that feels great on the skin. It's highly durable, too, as it doesn't get ripped easily.

Like any BDSM act and tool, not everyone likes to be put in a body sack. So before you place your slave in it, be sure to ask for her consent first. Also, set some rules and boundaries and establish a safe word. Doing so will keep her at ease, even if you torment her.

Once you've sorted everything out, prepare her body by lubricating it with silicone-based or water-based lube. Place her in the sack, zip it up, and she's completely helpless and all yours. Slap her, kiss her, shove your dick into her mouth—do anything you want with her. For added thrills, cuff her arms or put a blindfold on. She has nothing else to do but moan with pleasure.

The Black PVC BDSM Straitjacket Sleepsack is available in a wide range of sizes. Get a size that fits her perfectly and add it to your cart!
Specifications
| | |
| --- | --- |
| Color | Black |
| Material | PVC |
| Sizes | XXS, XS, S, M, L, XL, XXL - Refer to the size chart below |
| Recommended for | Women and Men |
| Washing Tips and General Instructions | Hand wash in warm water without soap or detergent. Leave it to dry flat and dust with talc. Do not tumble dry. Do not iron. Do not dry clean. |
Sizing Guide