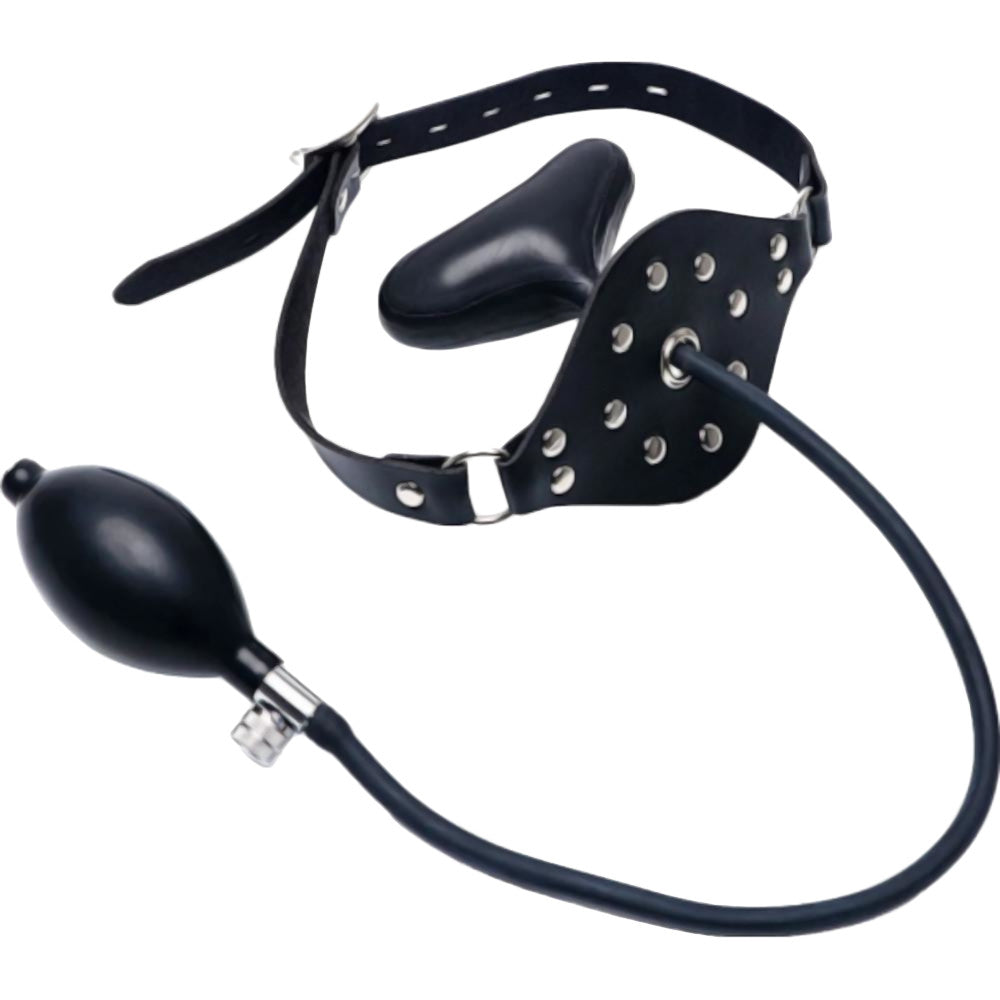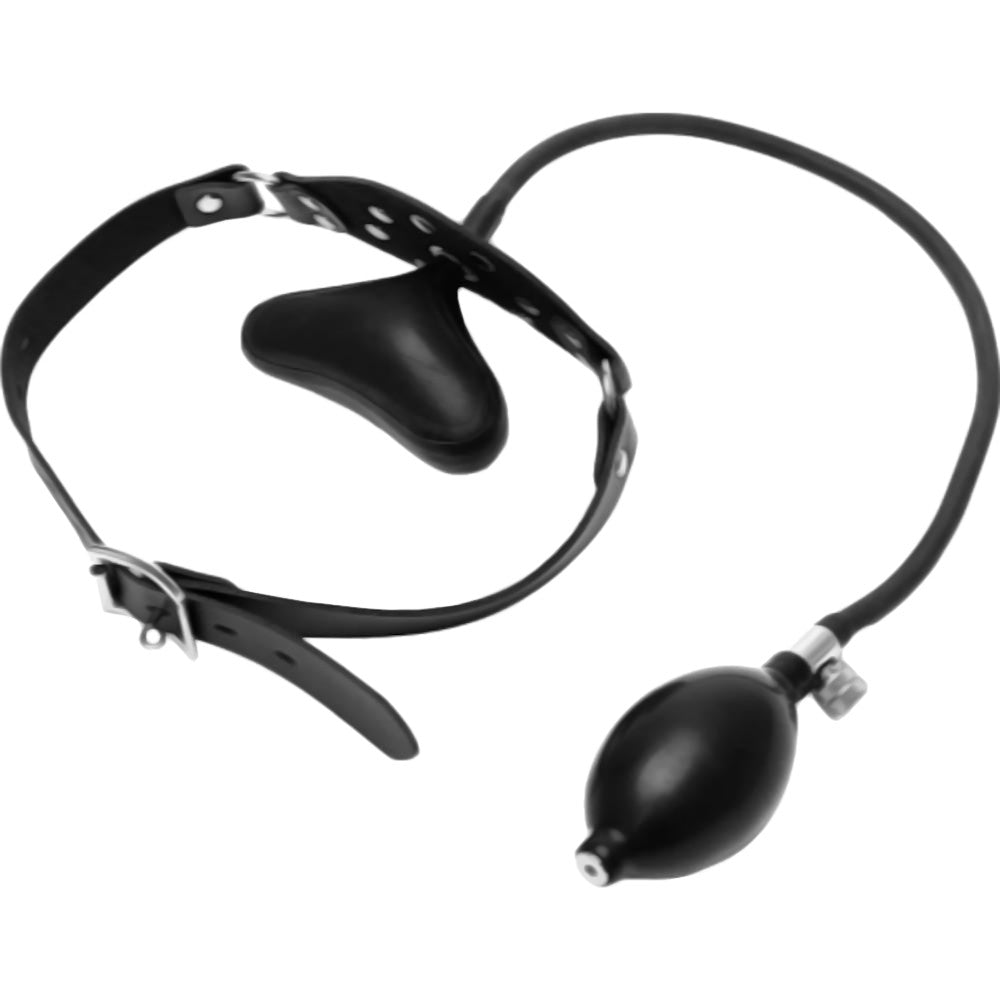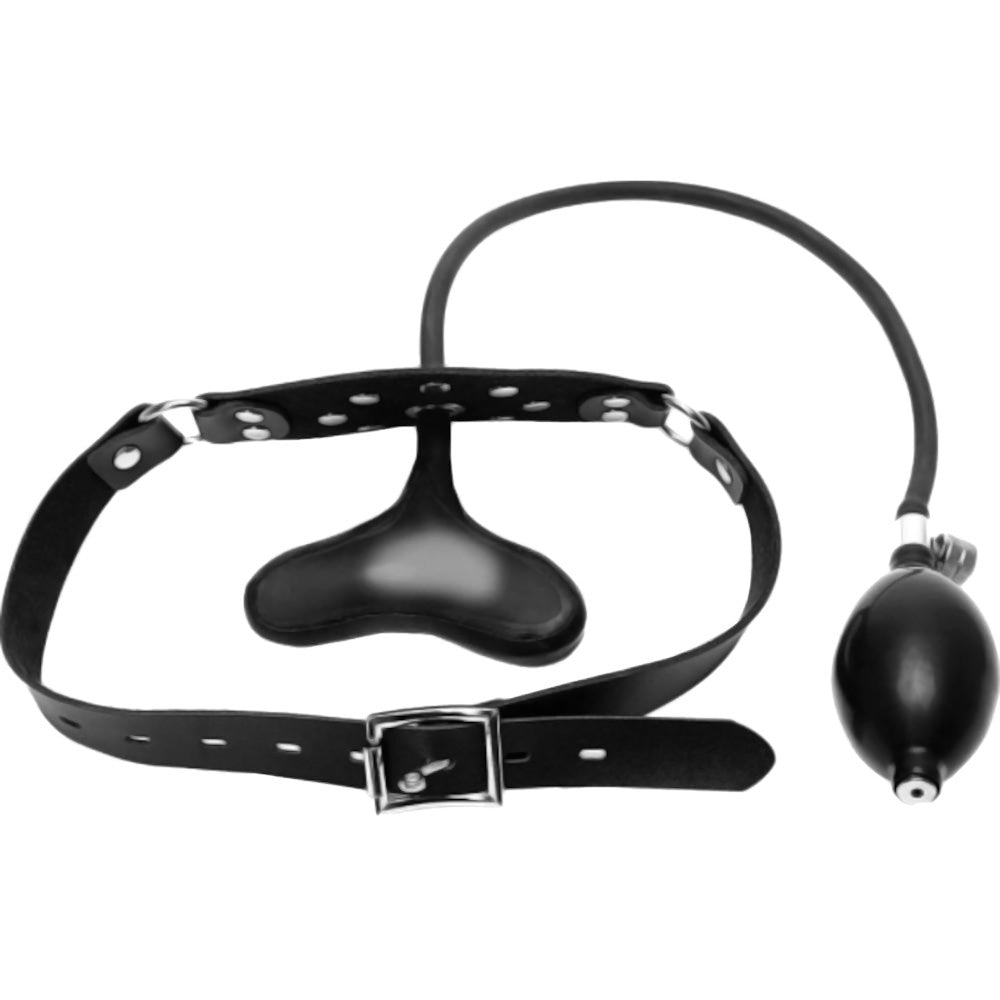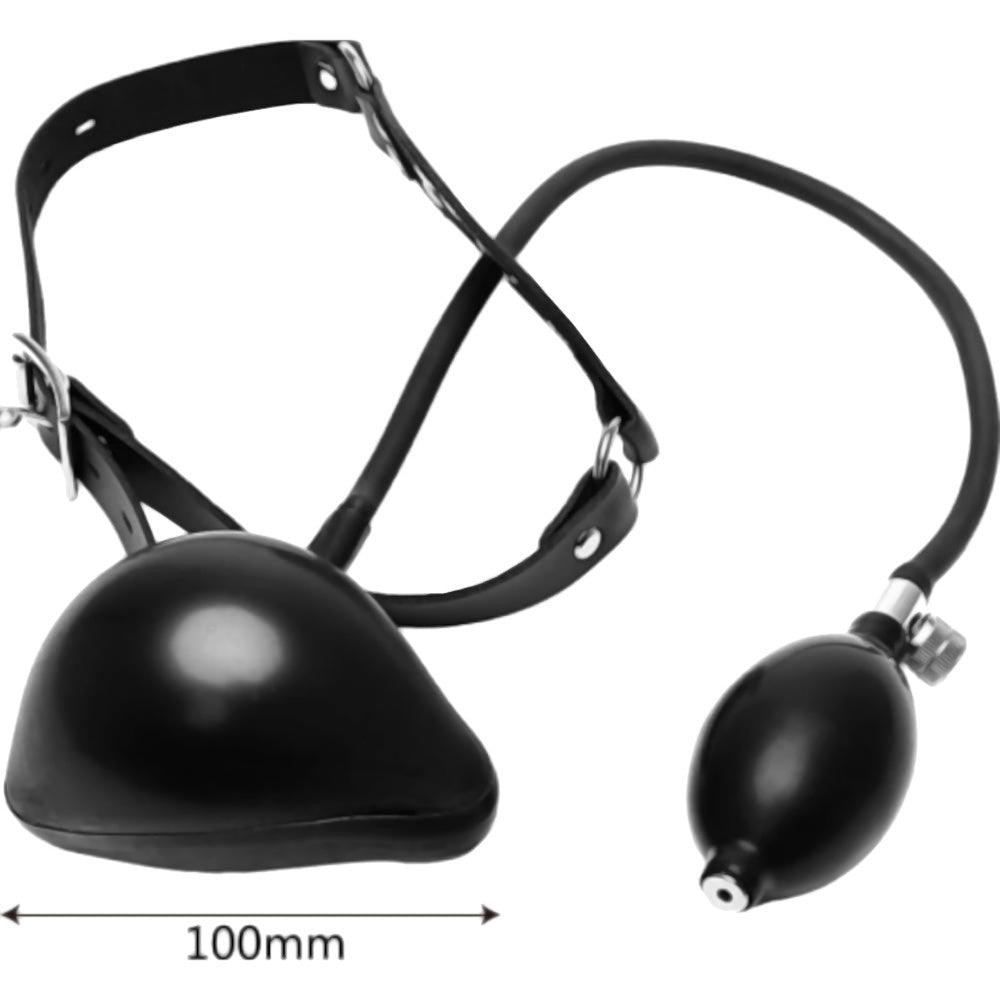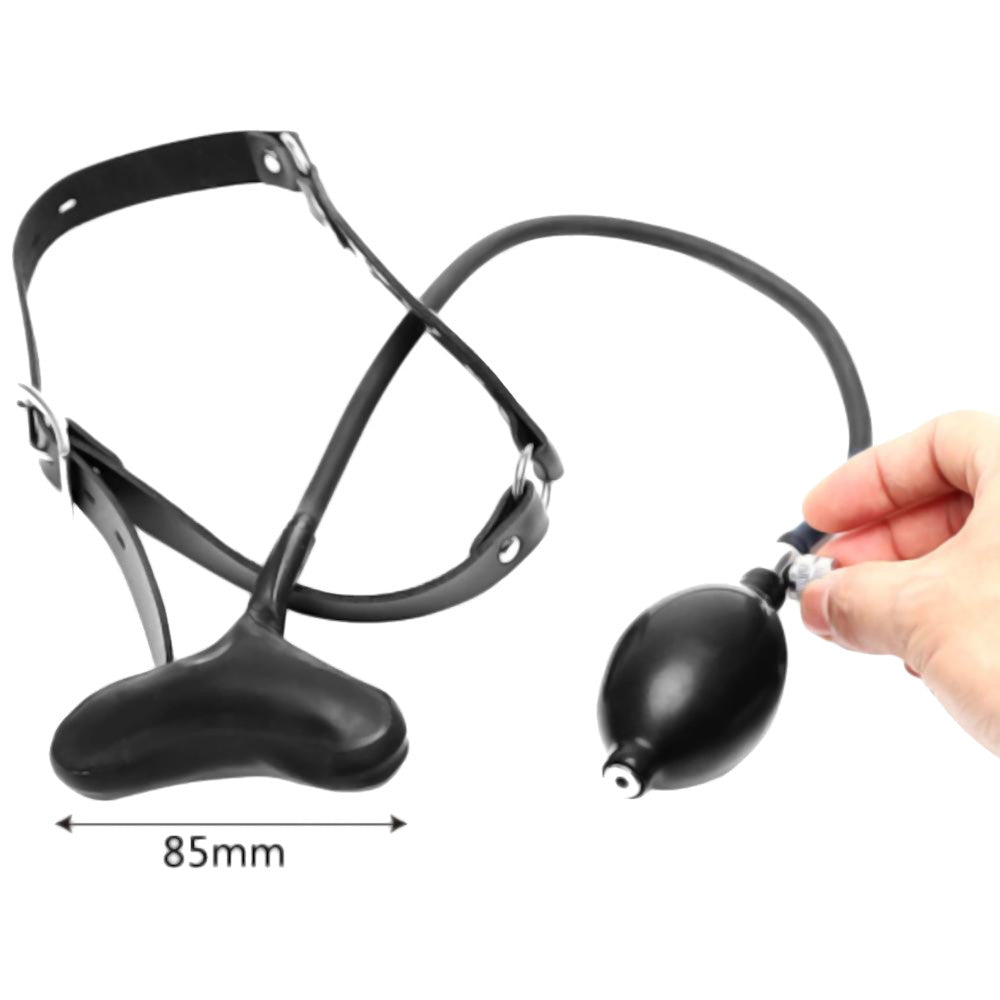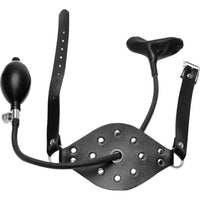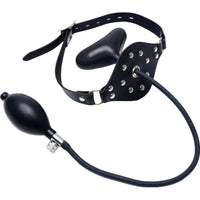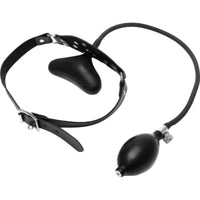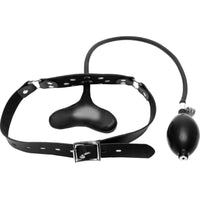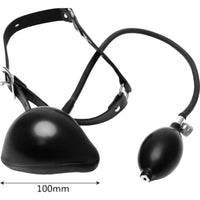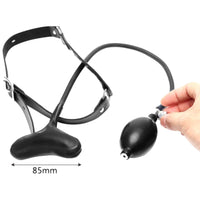 Kinky Bondage Inflatable Gag
Your Submissive has a filthy mouth. Her constant dirty talks have become a distraction for you these past days when all you want is to focus on pure satisfaction and delight. If her continuous rambling has become unappealing and you'd rather not hear it, then you don't need to wait for signs to do something about it. What you need is the Kinky Bondage Inflatable Gag!

This erotic gag will shut your Sub's mouth so you can concentrate on sending sensual torments her way. It uses high-quality PU Leather for the strap, a material that looks as good as genuine leather but is softer, more comfortable to wear, and most importantly, more affordable than the real ones. The harness is fully adjustable as it has belt-like buckles and holes, securing a tailored fit around your Sub's head. Metal rivets fasten all parts, so the pieces will not snap apart easily. Thick metal rings connect the straps to a mouth cover, which is also made of glossy synthetic leather material. Metal rivet studs decorate the surface of the sleek muzzle, giving a hint of a sultry rebel vibe.

But what makes this gag more notorious is the inflatable rubber butterfly mouthpiece. It is made of premium latex, a highly stretchable material, so you can expect this gag to expand when pumped with air. A rubber hose passes through the hole on the mouth cover and connects to an air bulb. It also has an air-release valve on the side so that the gag will not deflate unless you turn it loose.

As this device leans toward the hardcore course of kink, you should therefore be careful when using it. Before shoving the gag into your Sub's mouth, you might want to check first if she has sharp teeth or her tongue has a piercing. The worst thing that could happen is that the gag might pop while lodged inside her mouth, and this could cause serious injuries. Establishing a safe signal is also essential since your Sub cannot talk.

Enjoy silent pleasures with the Kinky Bondage Inflatable Gag. Add this to your cart today!

Specifications
Color/Type
Black
Material
Strap: PU Leather, Metal
Gag: Latex
Dimension
Length:
Strap: Adjustable
Gag: 3.35 inches (85 mm) - Normal Size
3.94 inches (100 mm) – Inflated Size
Width/Diameter: N/A