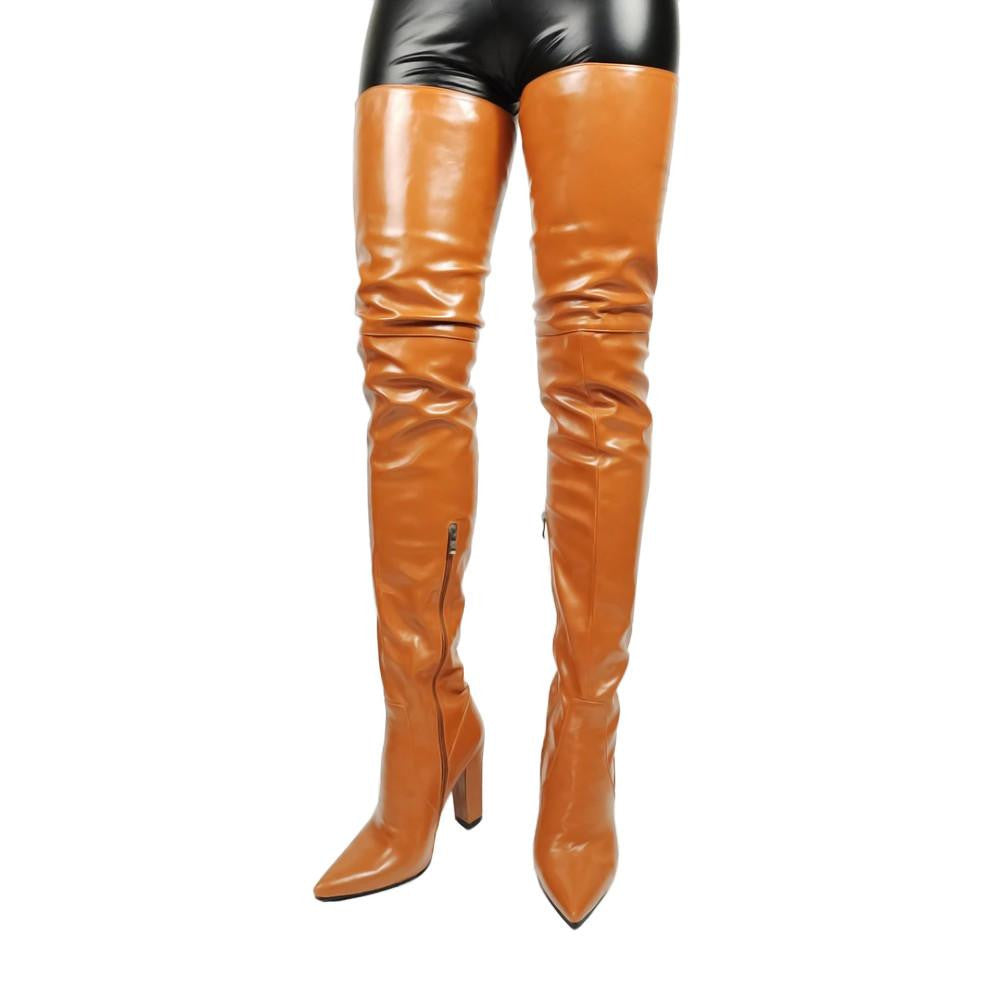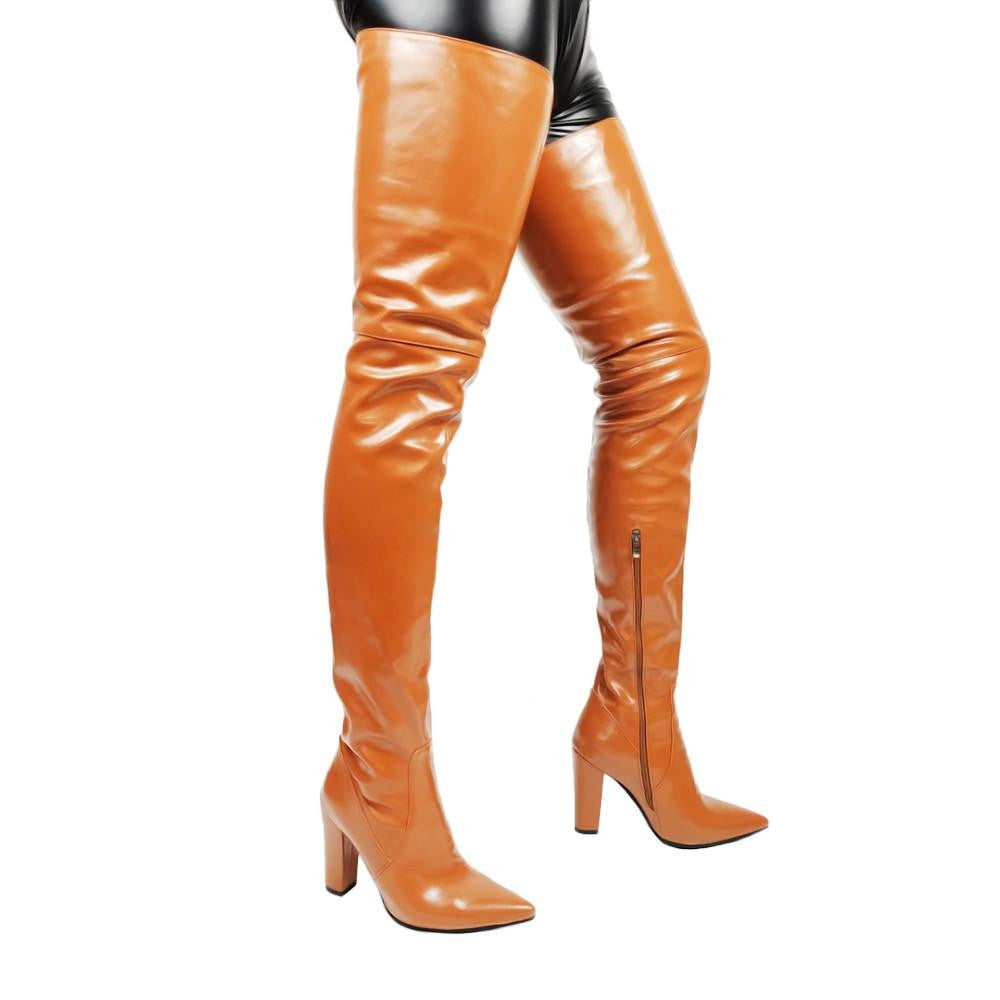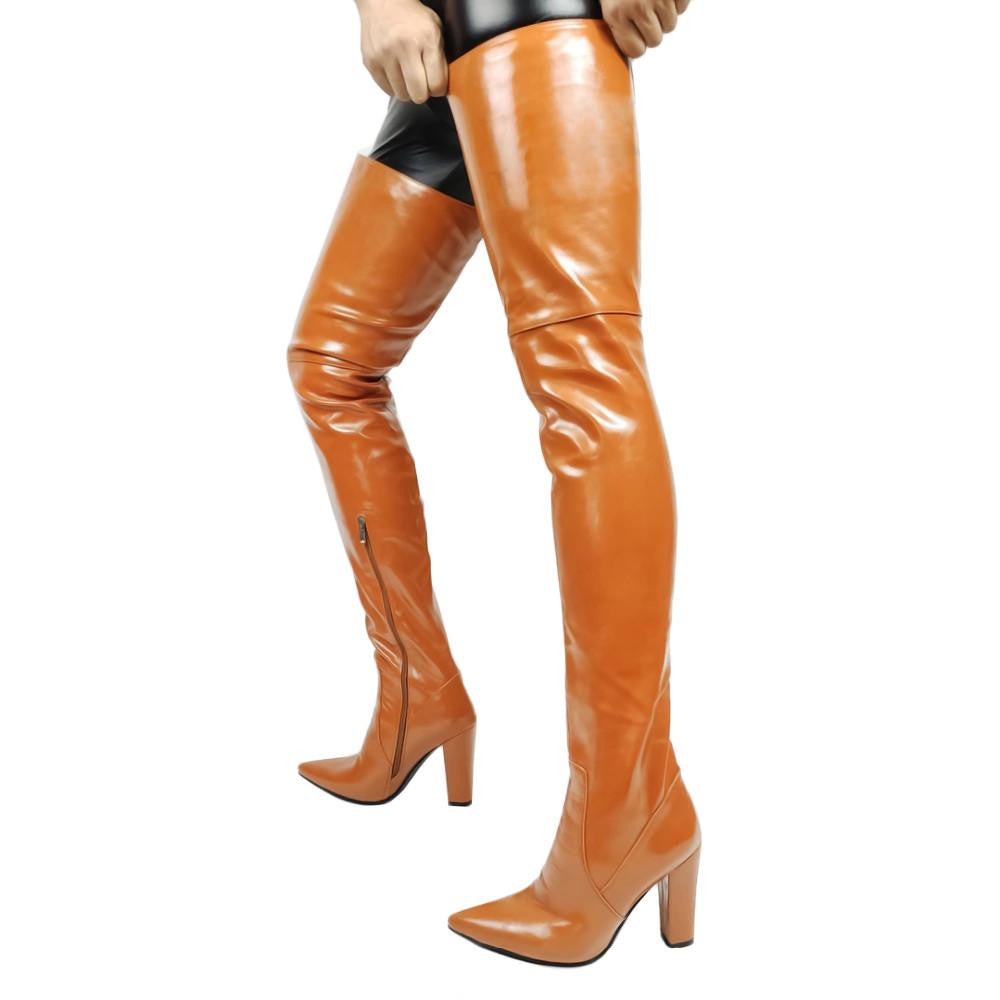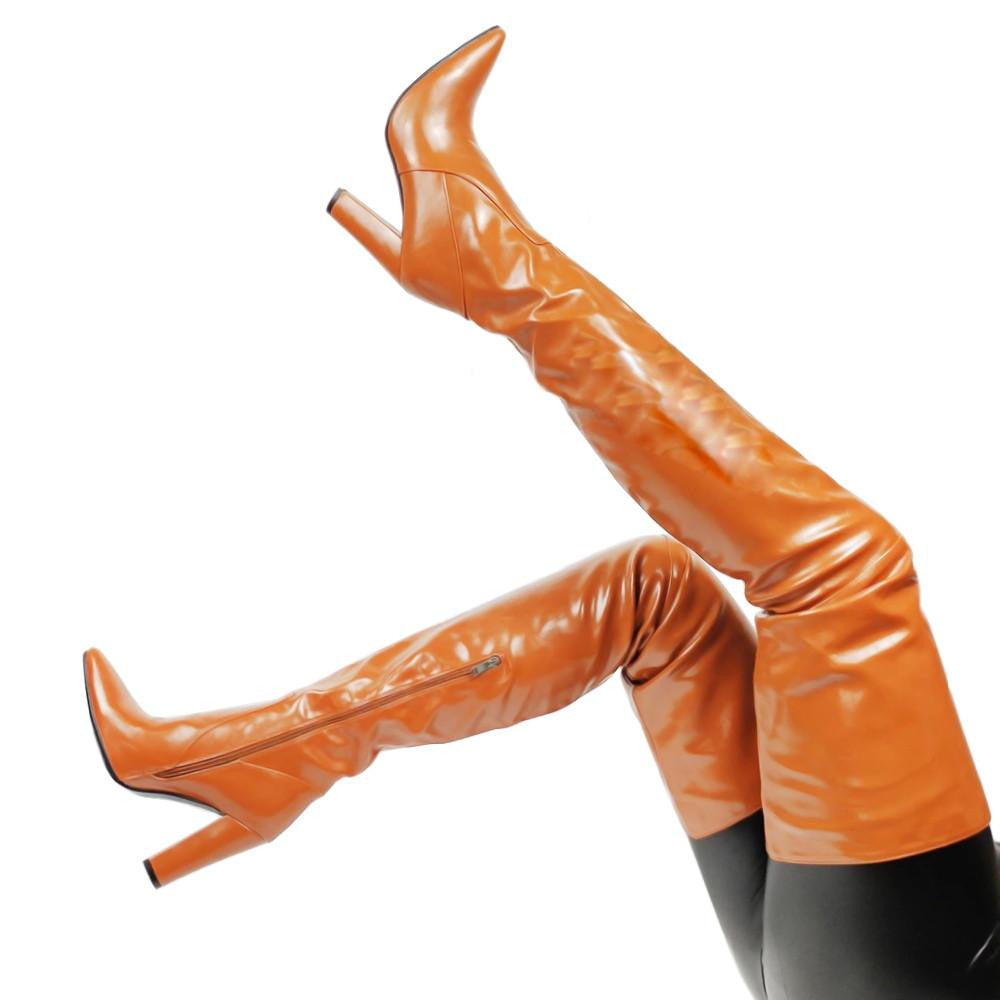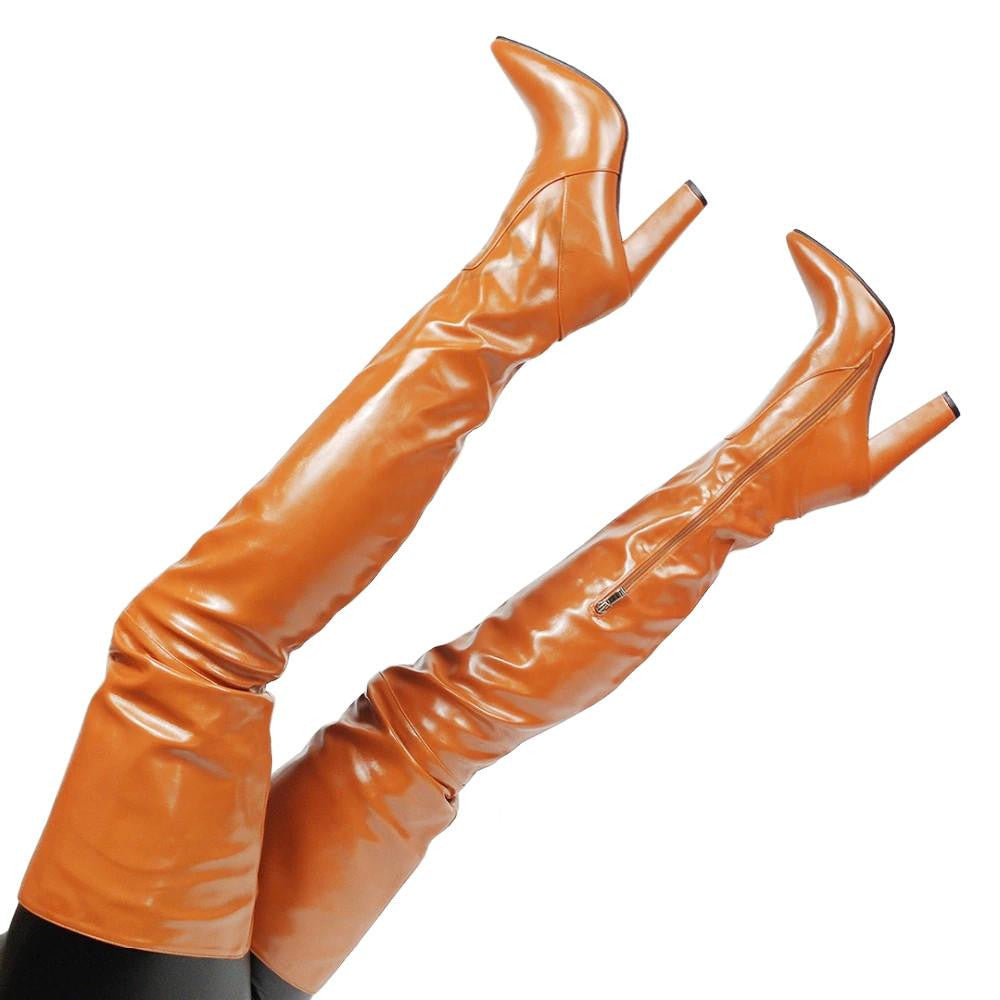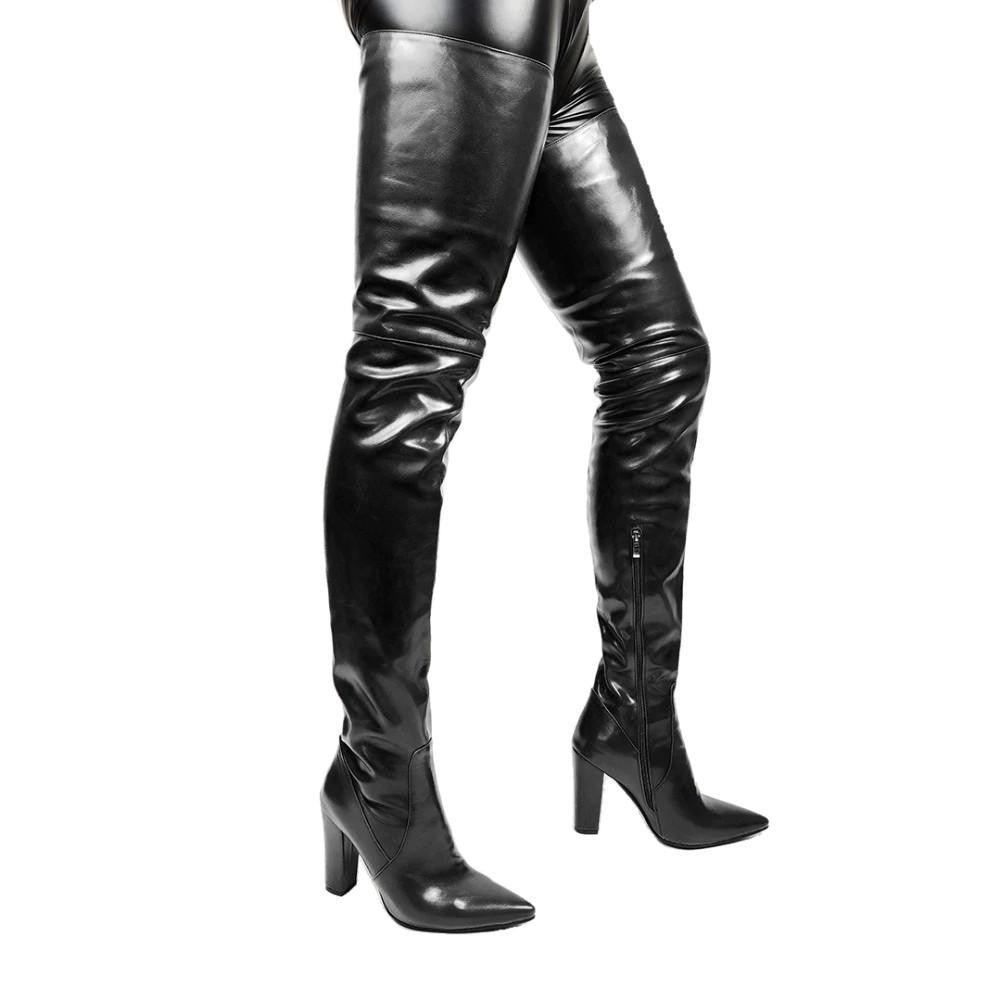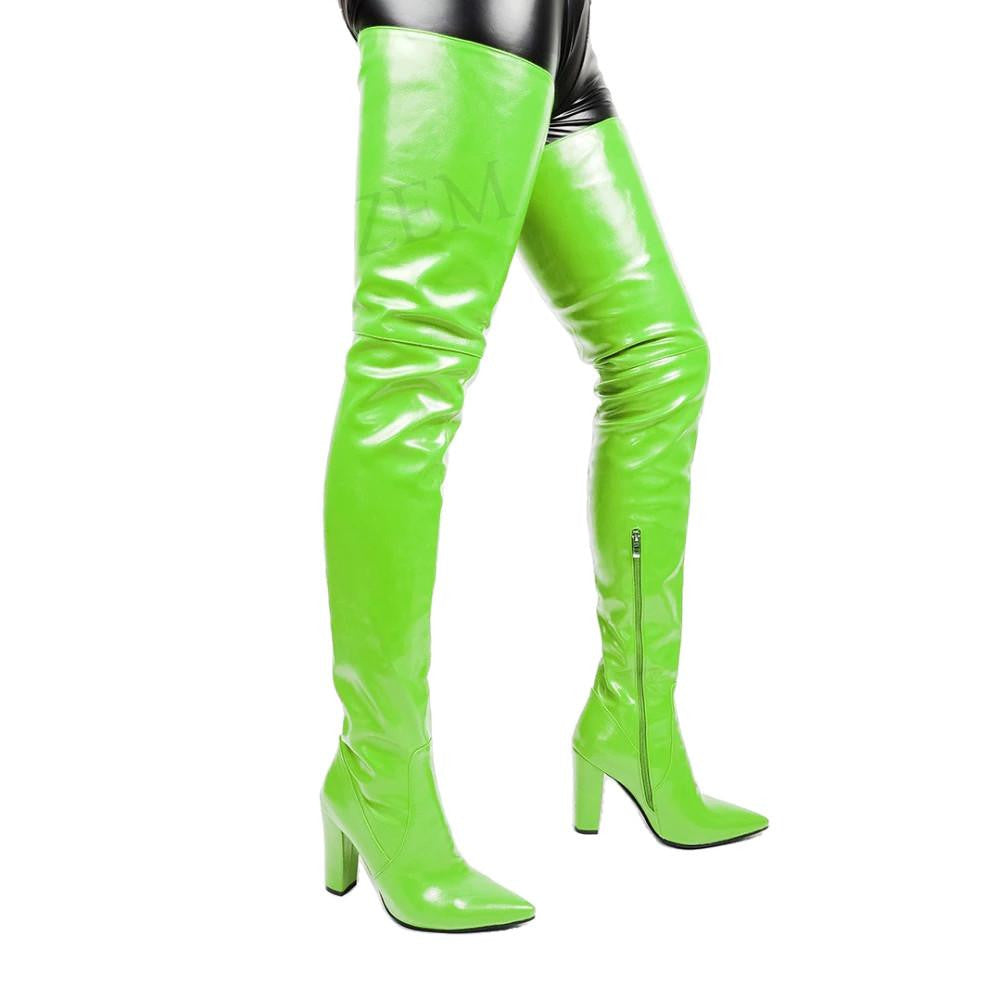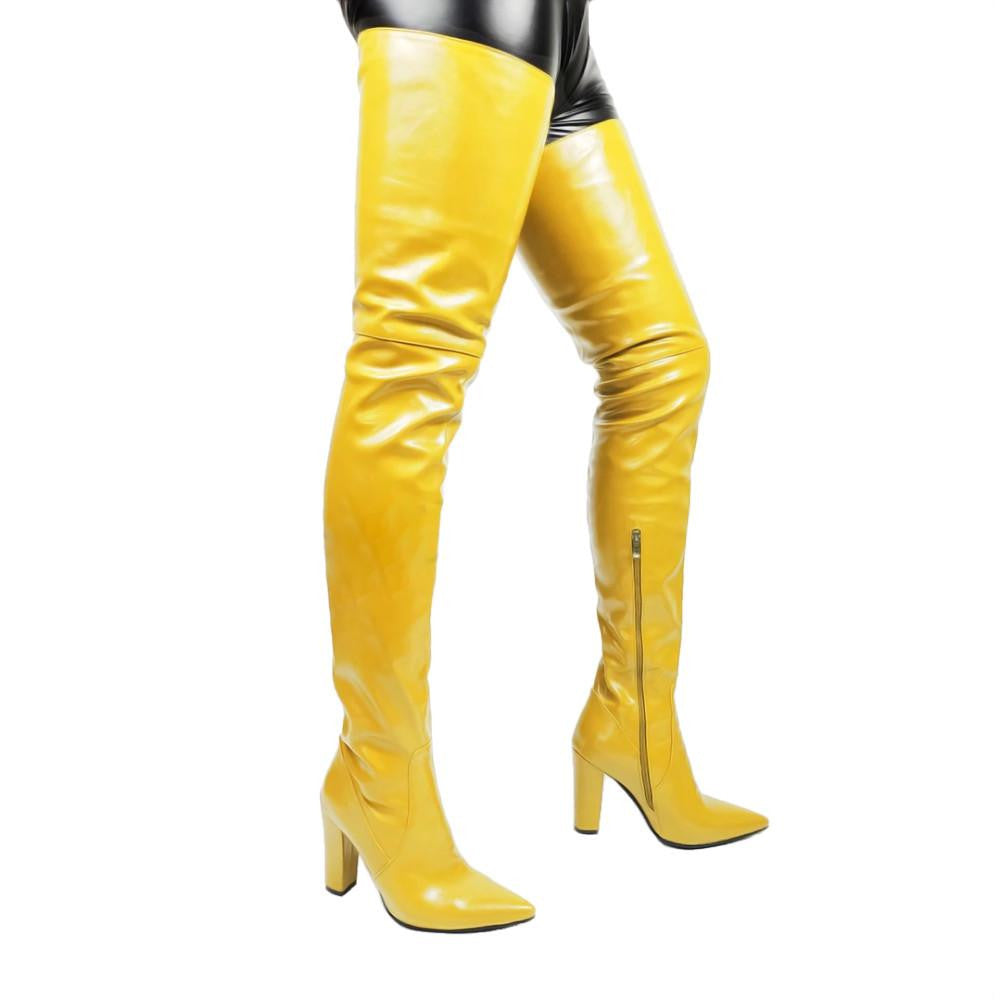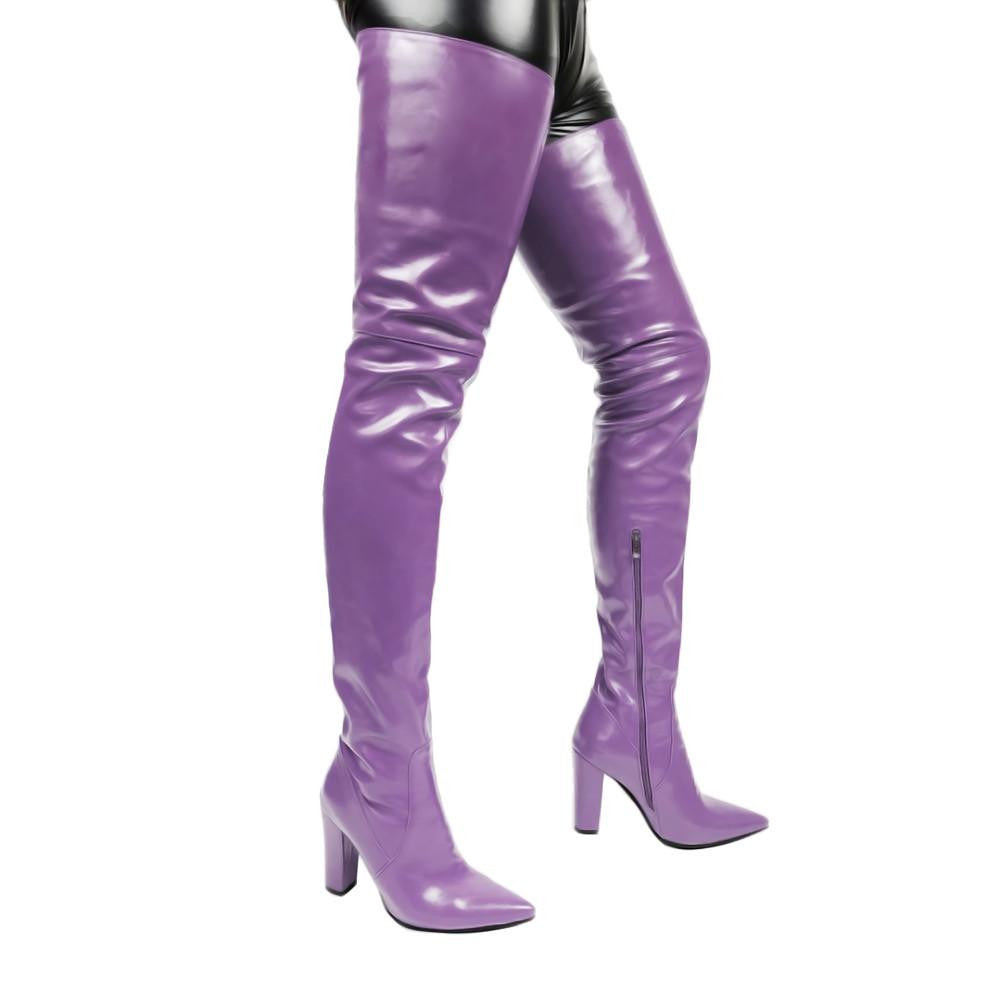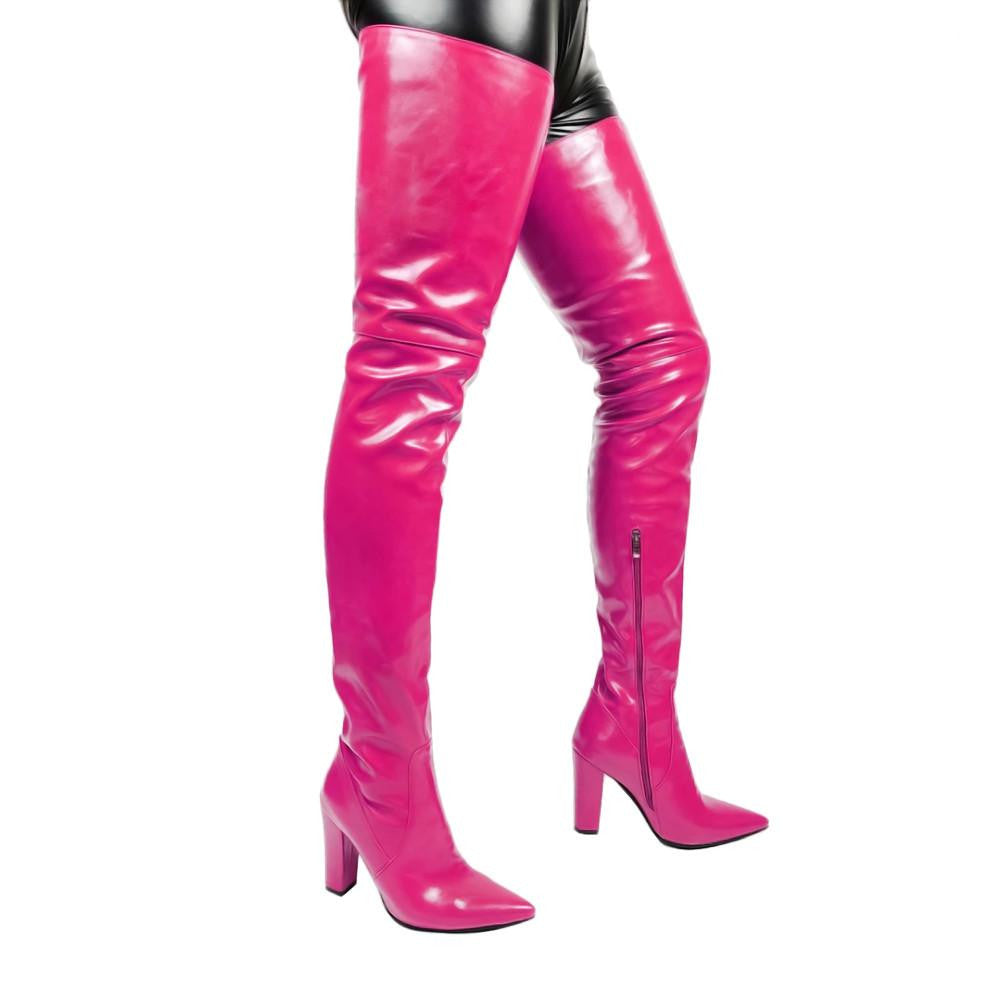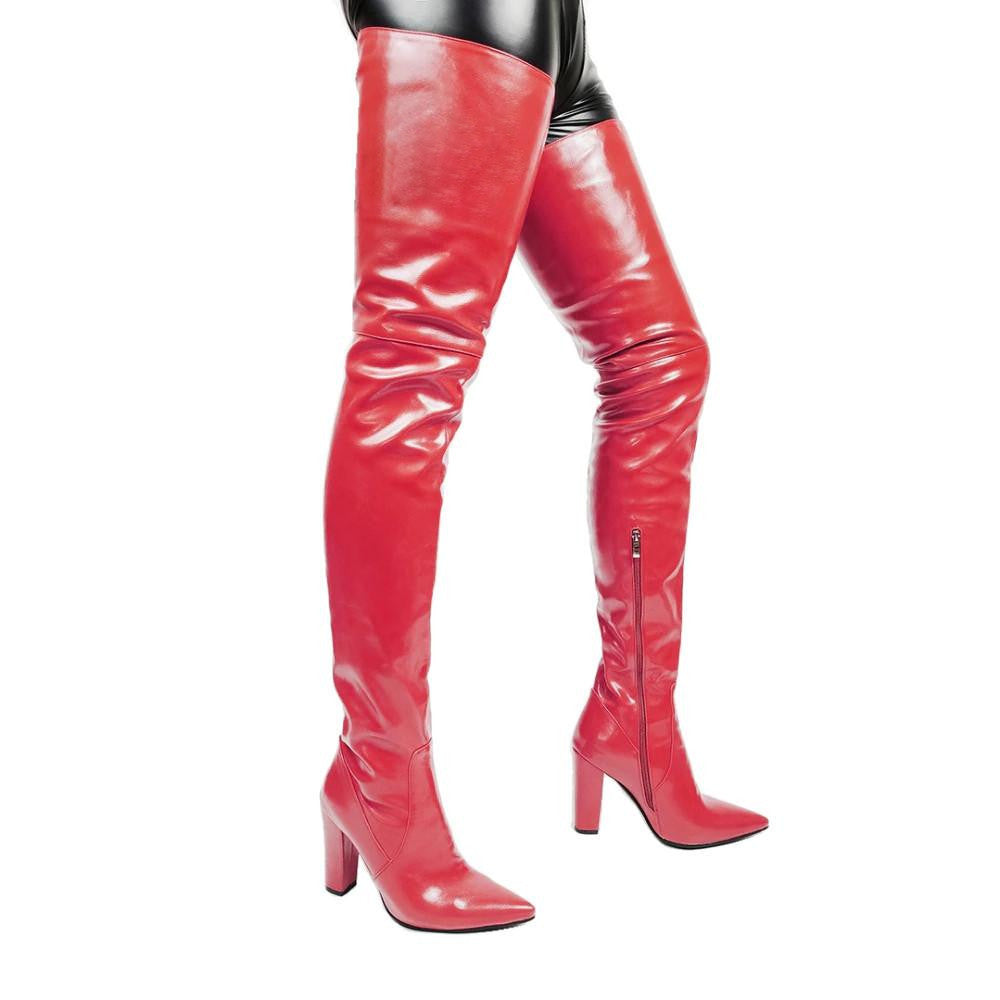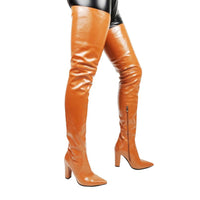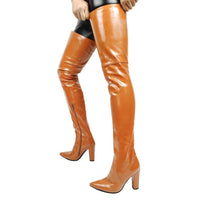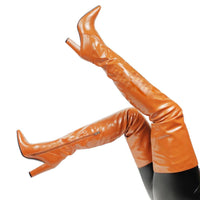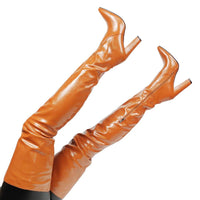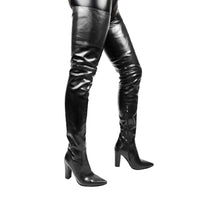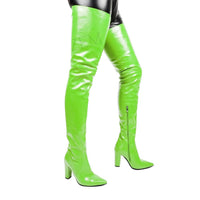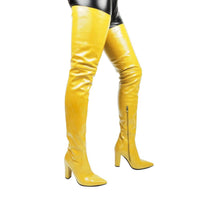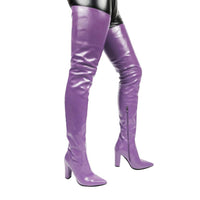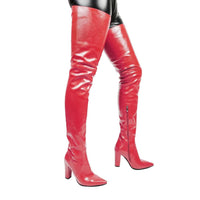 Knee High Side Zippered Latex Shoes
You get conscious when people look at you from head to toe. No matter how wonderfully dressed you are, you don't always seem to feel good enough. But before you schedule an appointment with your therapist, have you tried getting a stunning pair of shoes yet? You'll be surprised how much they will help you build your confidence. Why don't you give it a try? Start with the Knee High Side Zippered Latex Shoes.

Latex is a tensile and flexible material. And this product happens to be of premium quality latex, so you can never go wrong with this footwear. These high-cut boots go above your knees, ready to pop some color into any outfit. With their sleek and glossy polish, these shoes are an absolute show-stopper. You don't have to worry about looking awkward when you wear them because they are guaranteed to provide a tailored fit. These shoes will cling to your thighs and calves snugly as they are made of rubber.

They do not only look good, but they are comfortable to wear, too. This footwear has toe caps and heel counters for increased support and protection. The closed and pointed tip protects your toes, while the chunky heels make walking a breeze. The outer soles are lined with anti-slip rubber so that you can slay the catwalk without worries. Despite being tight-fitting, you can easily slip onto these boots, thanks to the side zippers that are seamlessly stitched to their shafts.

There are various colors to choose from, so you can complete your fresh look. These boots are offered in Black, Green, Yellow, Red, Brown, Purple, and Fuchsia. Browse through all the 14 sizes available and find your perfect fit.

Get the Knee High Side Zippered Latex Shoes today so you can curate your wardrobe and match your outfits with them. Add these to your cart now!
Specifications
Color
Black, Green, Yellow, Red, Brown, Purple, Fuchsia
Material
Latex
Sizes
4. 5, 6, 7, 8, 8.5, 9, 9.5, 10, 10.5, 11, 12, 13, 14- Refer to the size chart below for the measurements
Recommended for
Women
Washing Tips and General Instructions
Wash with warm water.
Avoid detergents and soaps.
Always wipe away excess water with a soft towel and leave to dry flat or hang up to drip dry.
Never tumble dry, dry clean or iron your garment.
Do not use washing powder or bleach for washing.
Sizing Guide