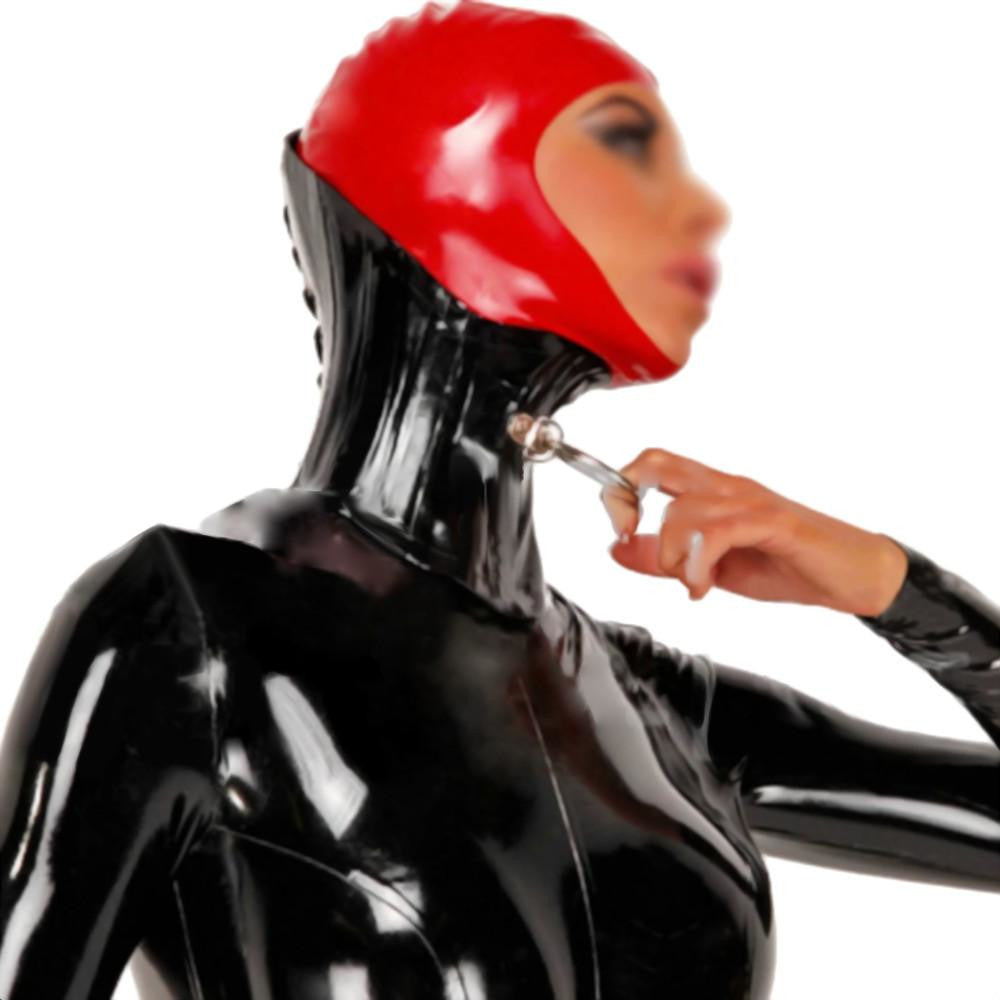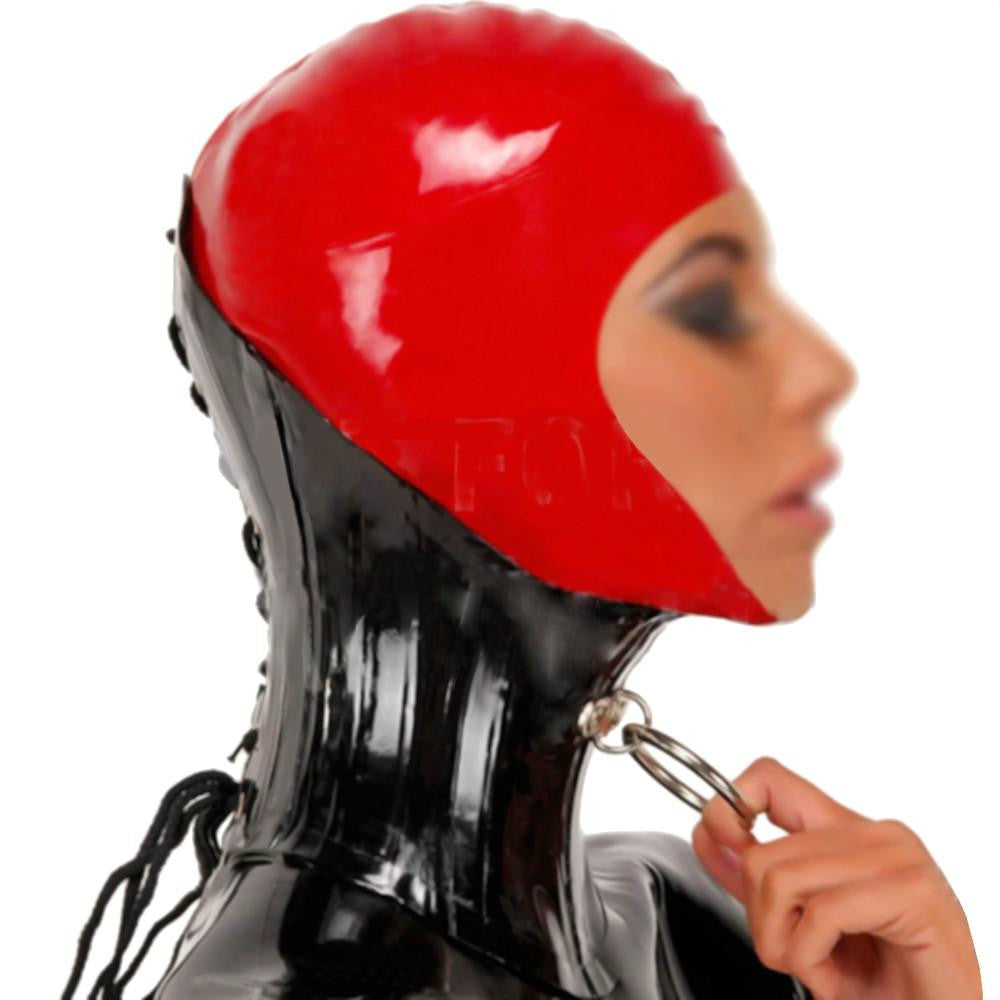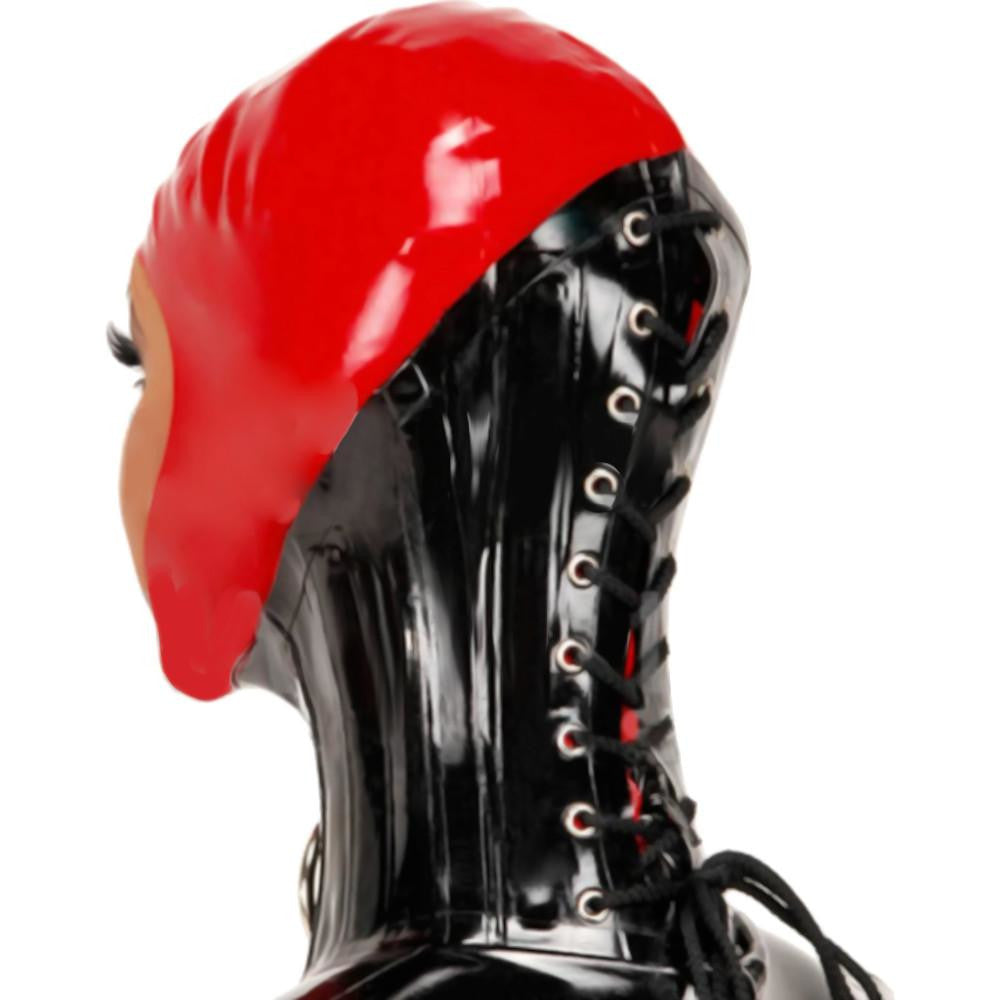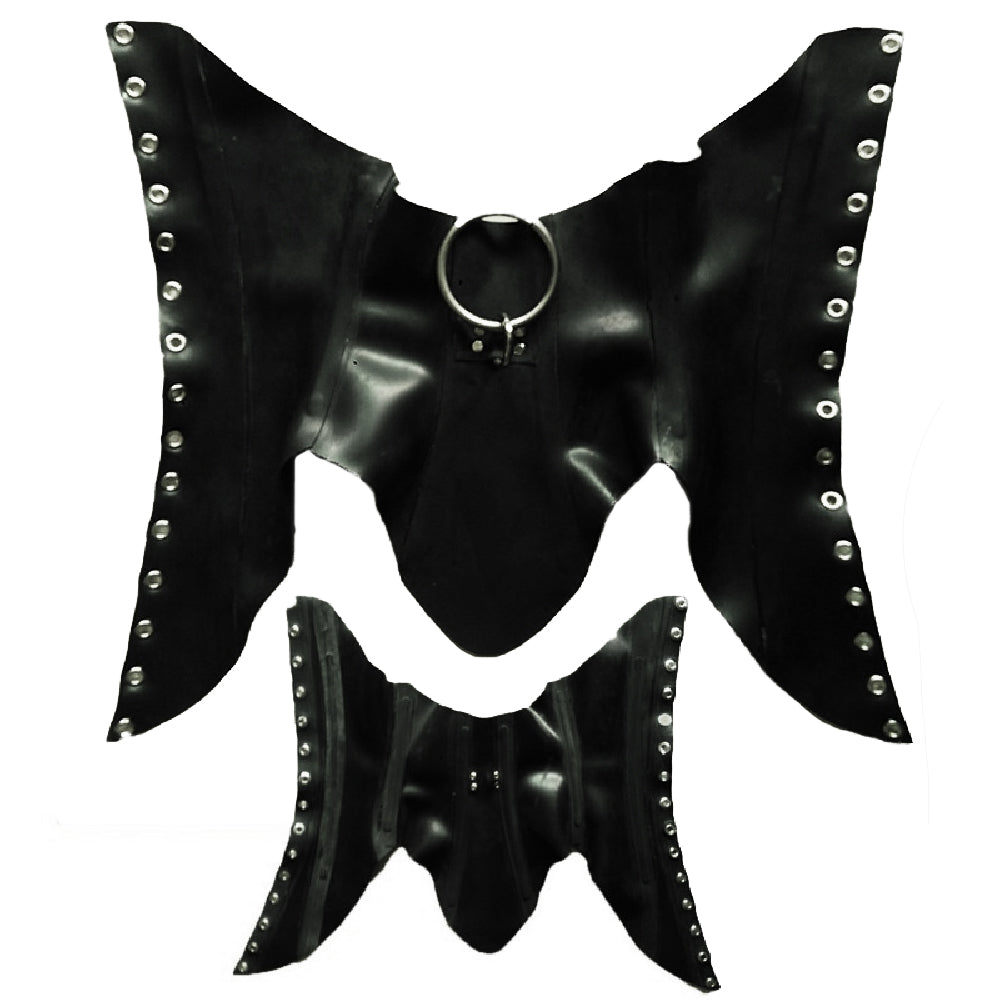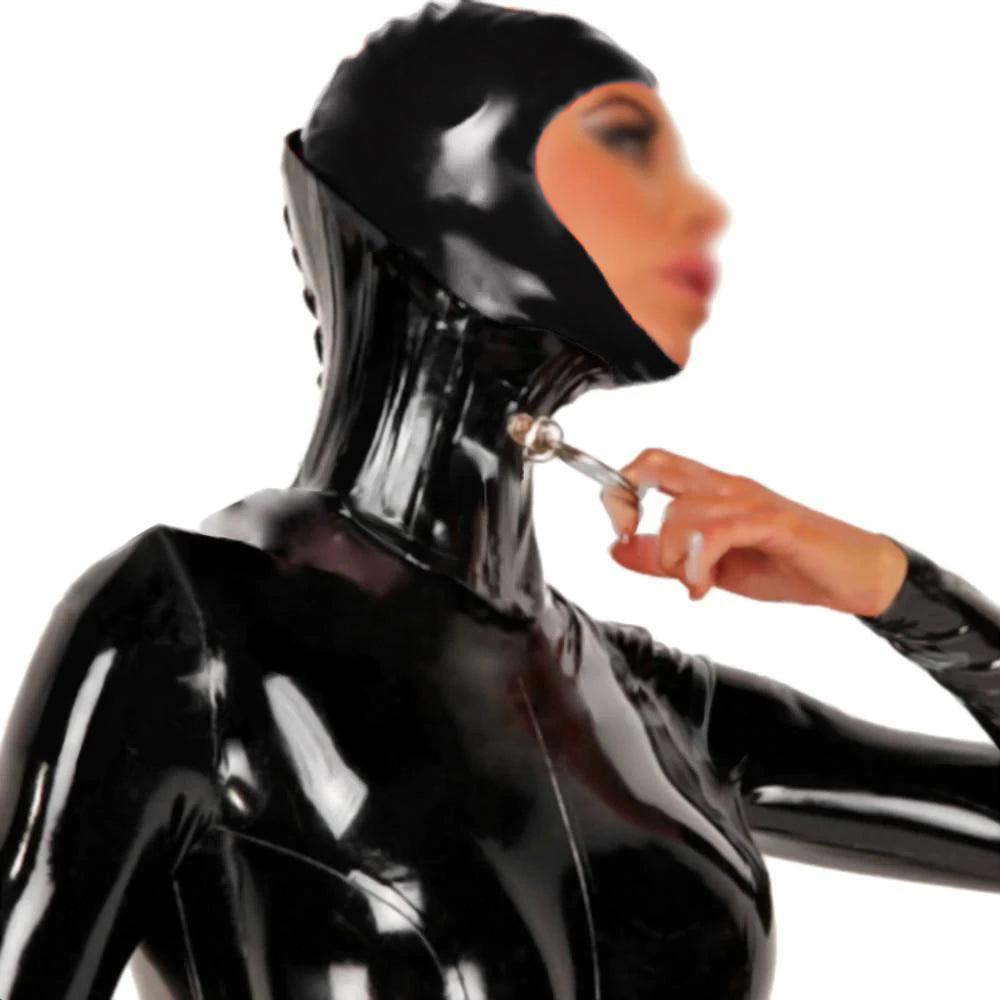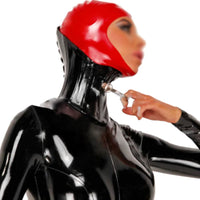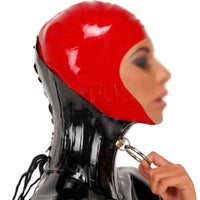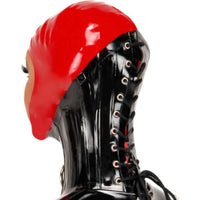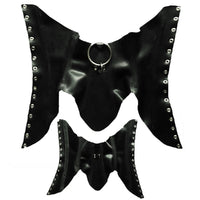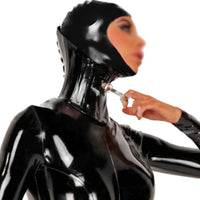 Lace Up Latex Neck Corset
Handcuffs, blindfolds, and gags are considered entry-level bondage accessories because they are a combination of naughty and nice. But if you think you had your fair share of all these things, then it's time to stop being nice and just be downright naughty and nasty. Prepare your Sub for some sensory deprivation and breathplay that will come her way with the Lace Up Latex Neck Corset!

This is a 2-in-1 item: a hood and a collar. Both of these are made of high-quality latex, so you're sure to get your money's worth. This set does not only look good but will also bring your BDSM fantasies to life.

The headgear exposes the area from your Sub's brows to her chin. It covers the top of her head down to her neck, so she will not receive any sensual stimulation on some of her erogenous zones like her nape and ears. Meanwhile, the neck corset is a merciless tool that you can use to your advantage in inflicting both pleasure and erotic torture to your Sub. This choker has internal bonings for support while it wraps her neck—from front to back. The panel ends are lined with metal eyelets where you insert the lace to fasten the garment shut. You can adjust the tightness of the strings according to your preference and what feels safe for your Sub. This neck corset doubles as a posture collar, too.

Posture collars are perfect for Breath-play, where you restrict your Sub's airflow to achieve more erotic sensations and intensify her orgasm. Although this is a common practice in the wild world of kink, it can also be dangerous. For this reason, always acknowledge your partner's use of her safe word.

You know you've always wanted to do it rough. Let the Lace Up Latex Neck Corset show you how it's done. Buy this item today and take your partner's breath away!
Specifications
Color
Red, Black, Red+Black
Material
Latex
Sizes
XXS, XS, S, M, L, XL, XXL - Refer to the size chart below for the measurements
Recommended for
Women, Men
Washing Tips and General Instructions
Wash with warm water.
Avoid detergents and soaps.
Always wipe away excess water with a soft towel and leave to dry flat or hang up to drip dry.
Never tumble dry, dry clean or iron your garment.
Do not use washing powder or bleach for washing.
Sizing Guide