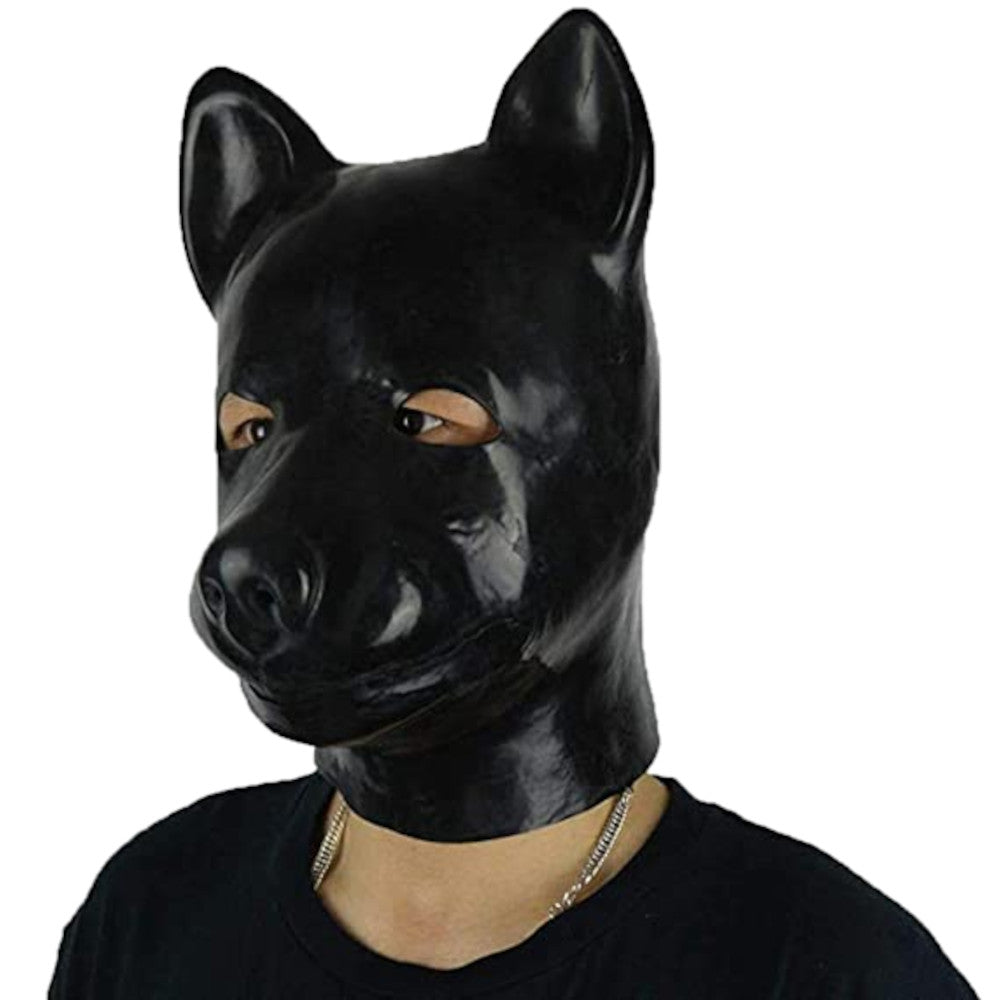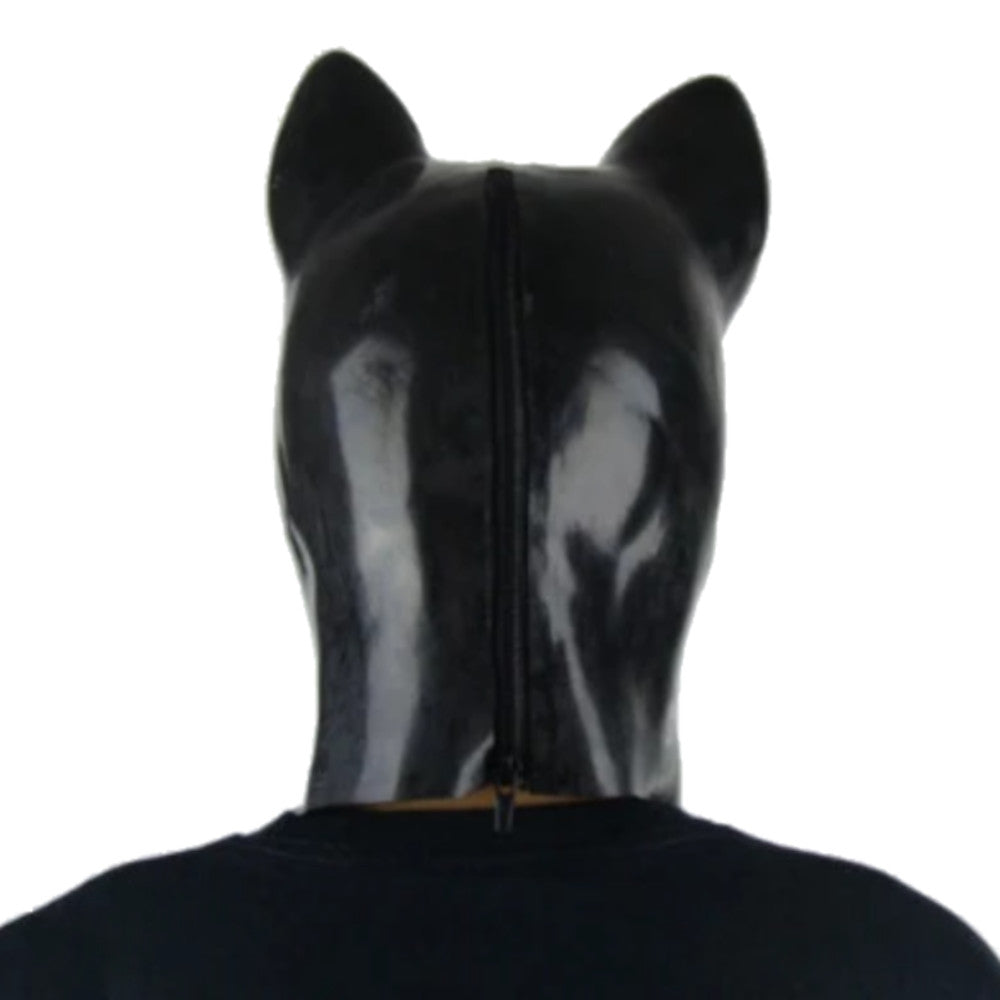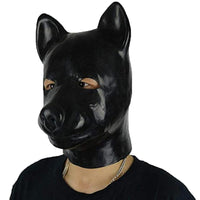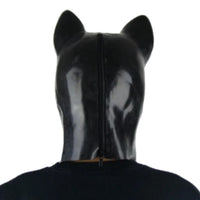 Dog tails, dog ears, dog onesies—you have them all in your closet! Sure, they can make your partner adorable whenever he wears them. But cute isn't what you want; you want a pet that can make your heart skip a beat and explode with pure erotic bliss! Lucky for you, Laidtex offers you this Latex Animal Suit Mask. It will make your heart beat fast as you see your man wearing this mask.

This animalistic hood looks so intimidating yet racy. It has the shape of a dog's head, complete with its ears and snout. The ears are pointed, which indicates that your pet is ready for action. The muzzle—on the other hand—covers the nose and the mouth, limiting the air he breathes and preventing him from speaking. For this reason, this mask isn't just for pet play but also for bondage play.

Besides these dog-like features, this hood also has oval holes on the eyes. They serve as window openings, allowing the wearer to see what's about to touch his hot body. At the back of this mask lies a zipper that goes from the head down to the nape. This zipper allows for easy wear, for you don't need to stretch and tug it down to wear it. You only have to zip it up, enclose it around your docile pet's head, then drag the zipper down to close it. And oh, make sure you apply powder or lube onto his face before wearing it to prevent creasing.

However, as mentioned in the product name, this kinky mask is latex-made, which means this hood may not be for everyone. It's not because of the tightness. It's more of because of the reaction that it could cause to your sensitive skin.

Turn your cute pup into an aggressive dog with this Latex Animal Suit Mask. It's available in different widths, so grab one now!
Specifications
Color/Type
Black
Material
Latex
Dimension
Length: N/A
Width/Diameter:
Black 0.8 mm : 0.03 inch
Extra 1.6 mm Black: 0.06 inch
Extra 2.0 mm Black: 0.08 inch
1.8 mm No Holes Black: 0.07 inch