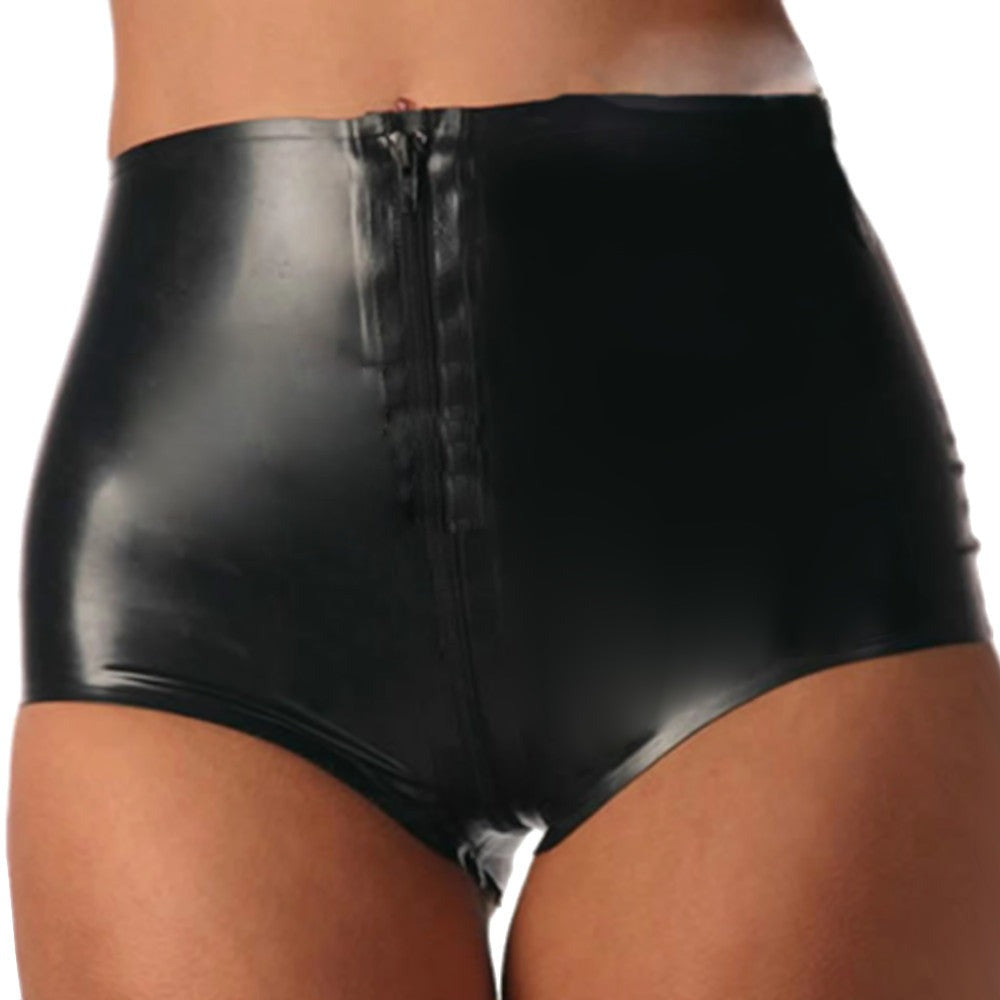 Latex Black Zipper Panties
You're a dancer, and you like to entertain people with your artistic movements. Moving your body to the sound of music is liberating and a great way to express yourself.

In many forms, dancing has always been part of who you are. And as a performer, you must look good for your audience. You like pieces that accentuate your body but will still have room to move as you perform. What you need is the Latex Black Zipper Panties. This impressive lingerie is not for the faint-hearted. It's bold, it's tight, and it's sultry as can be!

You will find that latex is a great medium to dance with. Yes, it is tight on all the right areas but still offers a nice stretch for you to move around. Additionally, this item is a high-waisted panty that will crop your midriff to look smaller than it actually is. Finally, it is decently designed to cover your groin and also has a good length for an audience. So groove to your body's content without thinking about exposing too much.

The zipper that runs from the top to the crotch will help you open this piece up. Make sure you grab the right size for yourself. Latex can be unforgiving if it's too tight, and it's also unflattering if it is too loose.

Moreover, this product is available in various colors, so you can pair it with different tops. For example, you can grab the fun shades of green and pink or go for a more subdued vibe with black or blue.

Avoid wearing sharp accessories because they may tear the delicate surface of the outfit. Better let the clothing shine without any distraction!

Nothing can stop you when you have a sultry clothing piece and a body that can move to the music. Make that purchase today!
Specifications
| | |
| --- | --- |
| Color | Black, Blue, Brown, Gold, Green, Orange, Red, Pink, Purple, Silver, White, Yellow |
| Material | Latex |
| Sizes | XXS, XS, S, M, L, XL - Refer to the size chart below |
| Recommended for | Women |
| Washing Tips and General Instructions | Do not use detergent, soap, or bleach. Do not iron. Hand wash in warm water. |
Sizing Guide