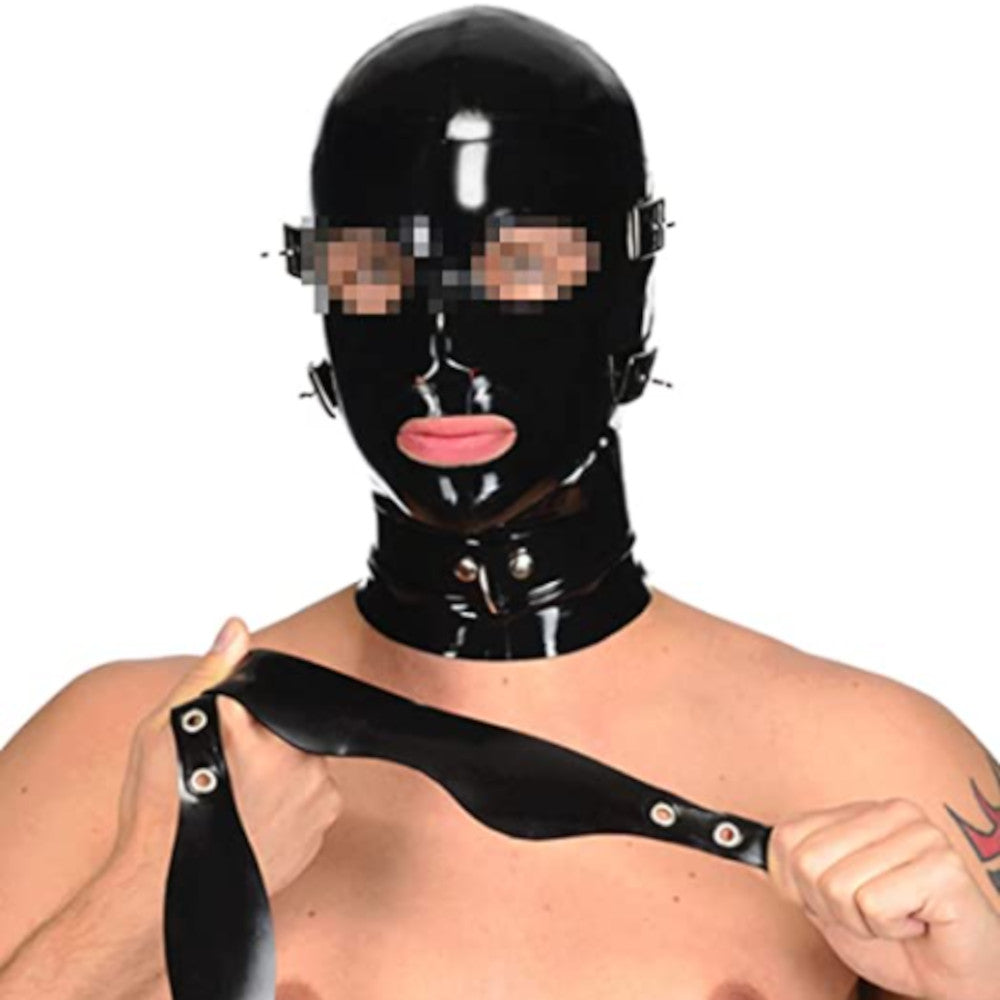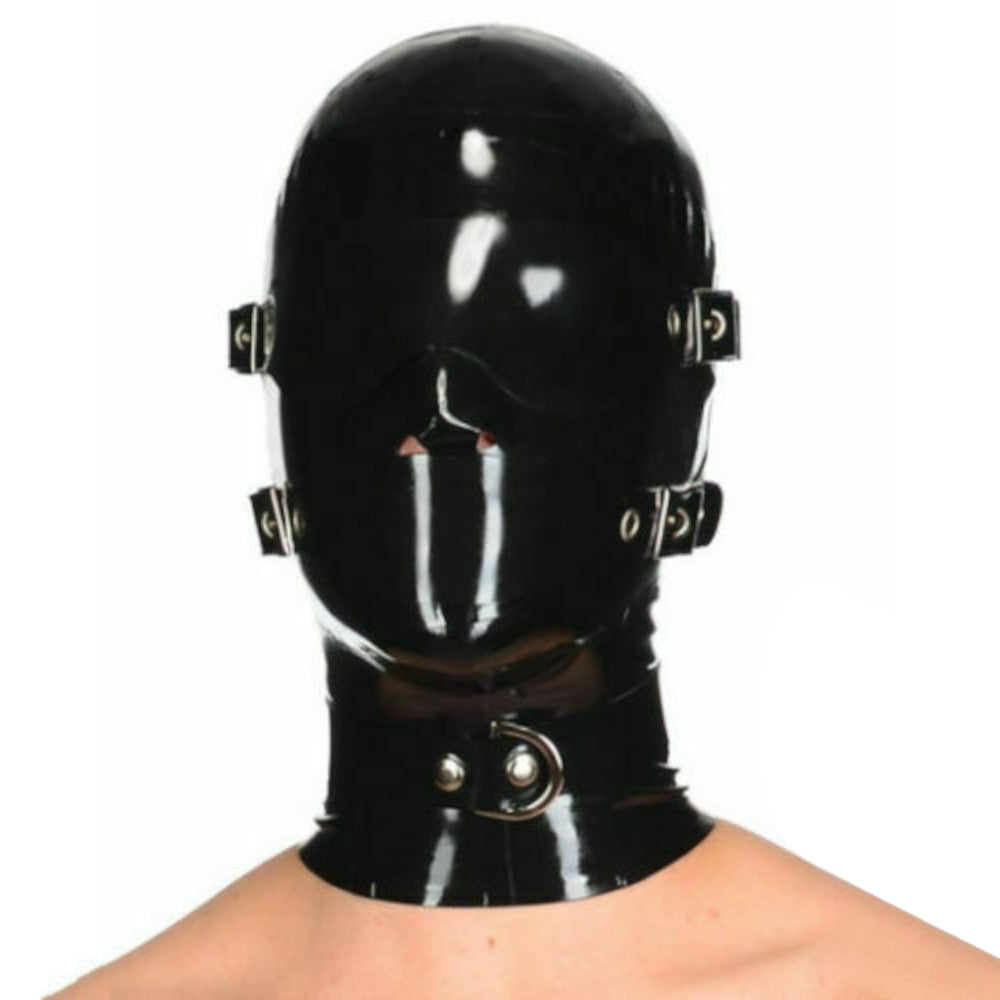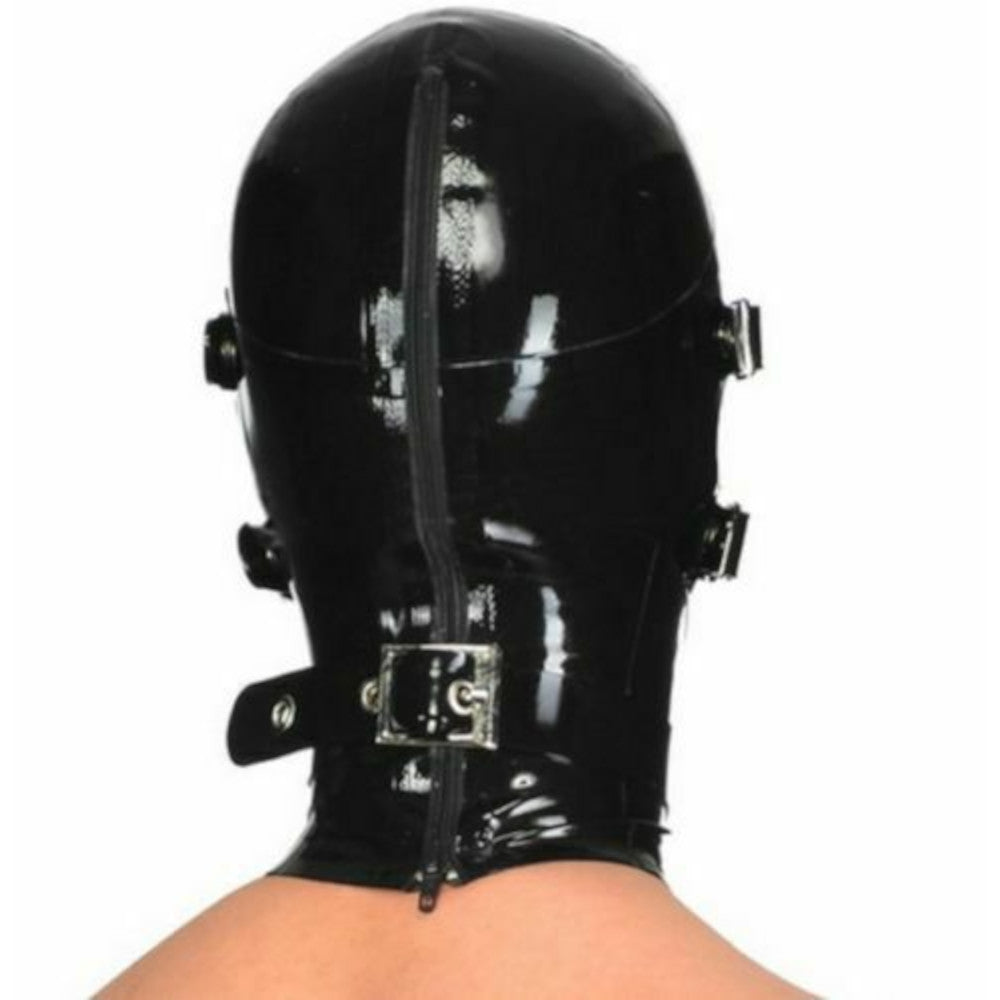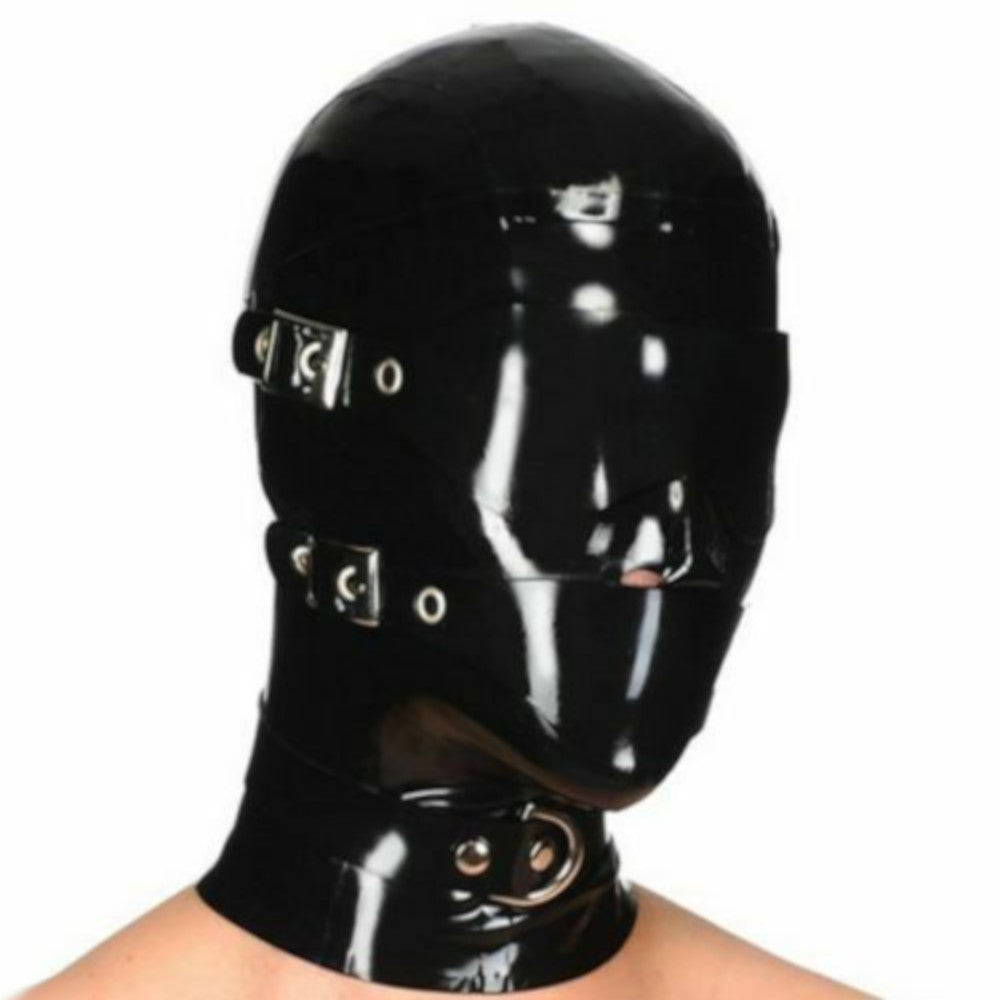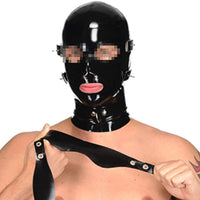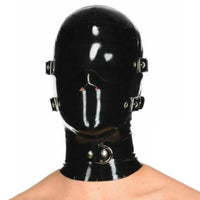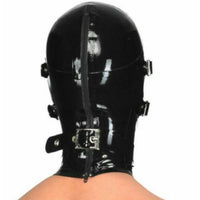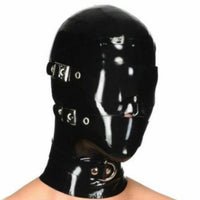 Latex Fetish Collar and Hood
A slave shouldn't talk when not asked. But if he does, then, better get him something that won't just shut his mouth but will also deprive him of his sense of sight. The right tool for that is the Latex Fetish Collar and Hood. It's a product worth every penny as it combines the best of both—a hood that blocks light and a collar that symbolizes his submission and slavery.

The hood features buckles where the detachable mouth and eye covers are fastened. So for days when you are merciful, you can remove these covers to allow him to see as there are cutouts on the eyes. The mouth cutout, on the other hand, is big enough to show both lips. With this design, you can cover his eyes while feeding him with your clam! And don't worry. Your slave can still breathe through the holes intended for his nose. The zipper on the backside will make it easy to wear.

On the neck portion of the hood, wrap another strap around the neck. Adjust to the desired tightness, then secure it in place by buckling it up. This strap has a D-ring, serving as an attachment point for bondage necessities like a leash or a chain. Lead him to your lair where torture and pleasure happen.

Made of 100% latex, it will cling tightly onto your slave's head. From extra small to double extra-large, there's one that fits well on his head. Bring out its glossy shine using silicone-based polish. Avoid any oil-based product as it can damage latex. To get rid of accumulated sweat, wash it in warm water with a few drops of mild shampoo since detergent or soap is harmful to latex.

Dominate and assert your power with this hood with a collar. Bondage play will never be complete unless you keep your slave mum with his eyes wide shut! Buy this Latex Fetish Collar and Hood now!
Specifications
Color
Black
Material
Latex
Sizes
XS, S, M, L, XL, XXL - Refer to the size chart below for the measurements
Recommended for
Women or Men
Washing Tips and General Instructions
Handwash in a bucket of warm water with one to two drops of baby shampoo.
Rinse thoroughly.
Hang to dry.
Sizing Guide