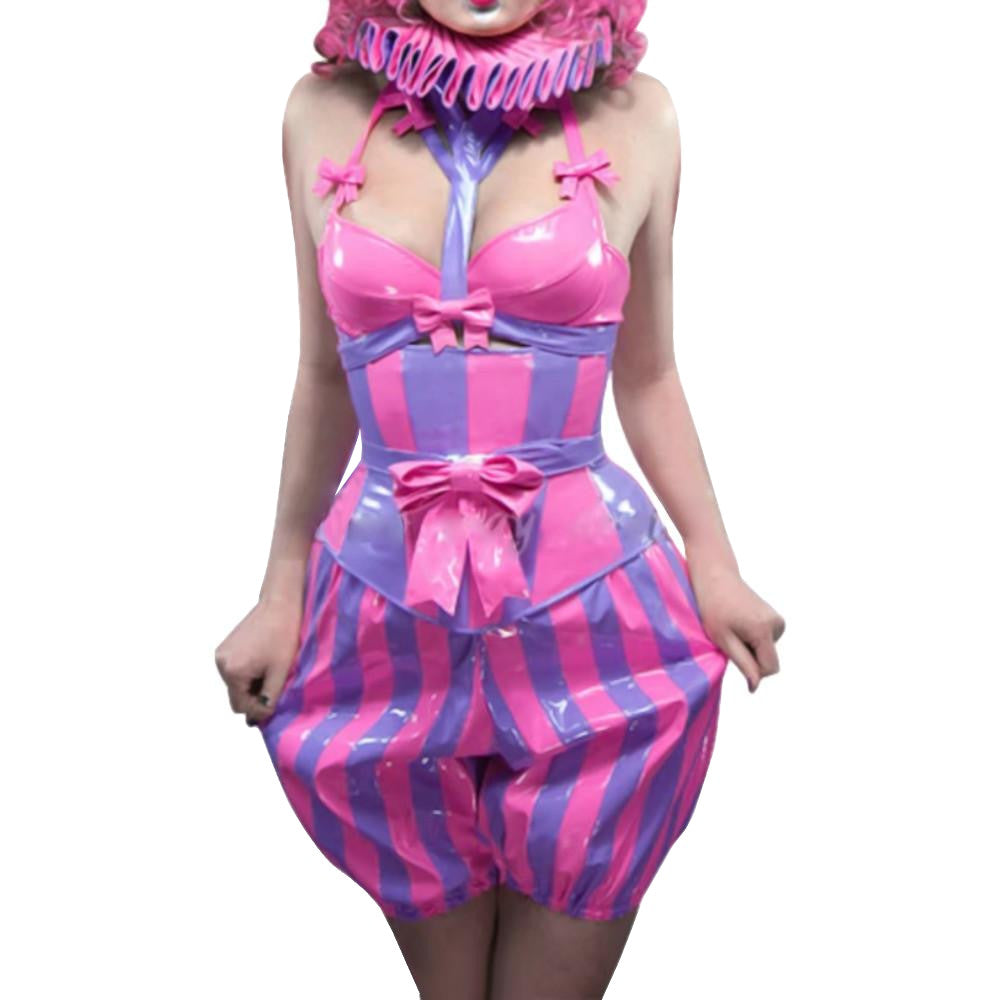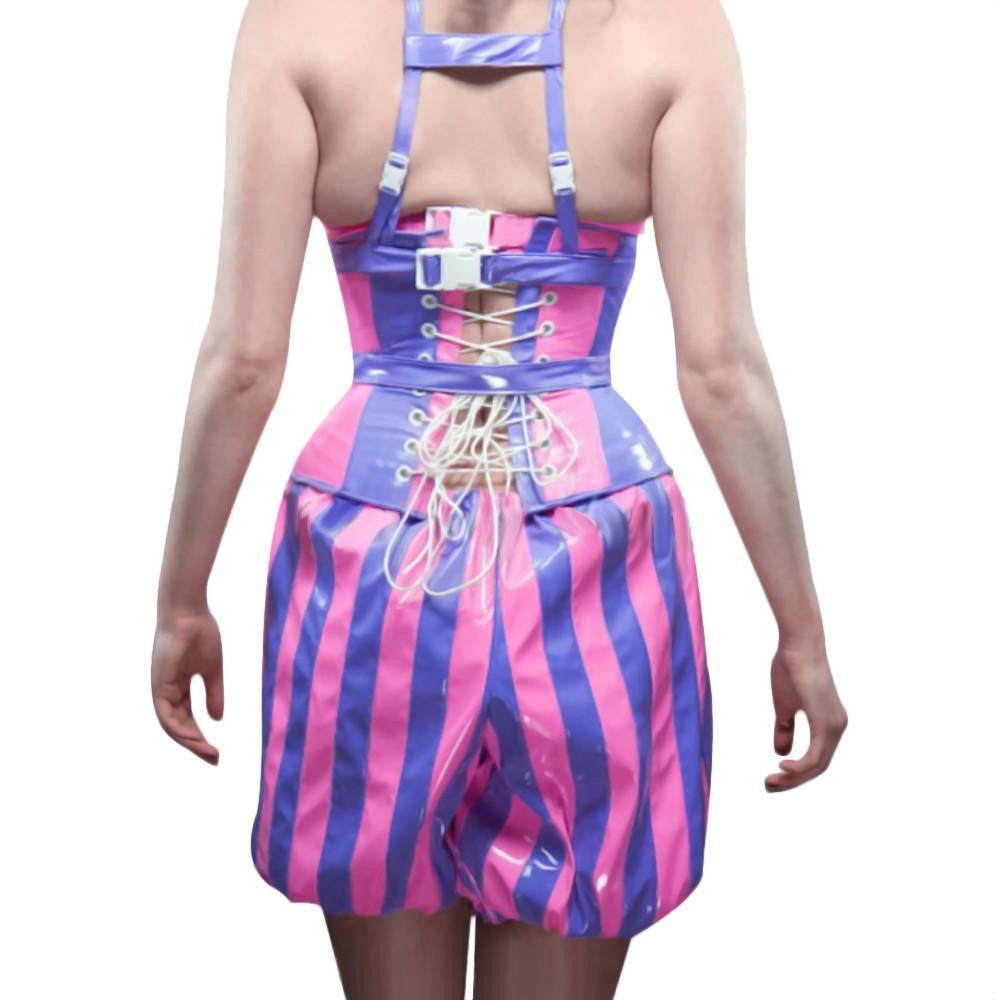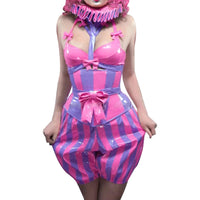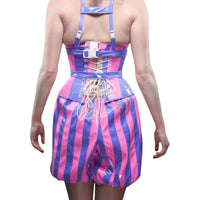 Latex Harley Quinn Costume
You can't help but notice that your sexual encounters are getting more and more mundane as the days pass. It has become a tedious chore rather than something you get excited about. There are some days when you feel relieved to know that your partner is not in the mood for it, and you don't have to fake another half-assed orgasm again. Do you want your relationship to fade away like this? If not, then it's time to bring the life of the party to your bedroom. Let the Latex Harley Quinn Costume help you reconnect with your lover and get excited about having sex again!

This high-quality latex suit will help you ease out the tension and make you feel relaxed during your love session. Play the role of a naughty clown with this stunning costume that's well-crafted and comprises different parts that are put together most sensibly. It's the complete package! It has a ruff which you can wear around your neck, bouncing delightfully with your every move. There's a latex brassiere with two little ribbons at each strap to cover your perky breasts and provides the support they need to appear fuller. This set also comes with a rubber suspender which also doubles as a body harness. The straps are also decorated with tiny ribbons and are fastened by three plastic buckle clips. A colorful latex corset will bring out your hourglass figure as it tightly hugs your waist, making you the hottest sight in the circus! If you can't seem to get enough of the pretty ribbons, then you'll be pleased to know that you can wear a belt over your corset—and yes, it has a cute bow as an accent, too! To complete your look is a pair of striped baggy shorts that go above your knees. Unlike tight-fitting suits, this garment will make it easier for you to move and "entertain" your audience.

Survive this rough patch in your relationship and go crazy with the Latex Harley Quinn Costume. Send in the sexy clown today!
Specifications
| | |
| --- | --- |
| Color | Pearl Pink with Purple, Baby Pink with Purple, Jade Green with Purple, Olive Green with Purple, Orange and Purple, Pink and Purple, Brown and Purple, White and Purple, Red and Purple, Transparent Purple with Black, Purple and Black, Plum Red with Purple, Yellow and Purple, Transparent Green with Purple, Transparent with Purple, Transparent Black with Purple, Transparent Brown with Purple |
| Material | Latex |
| Sizes | XS, S, M, L, XL, XXL - Refer to the size chart below for the measurements |
| Recommended for | Women |
| Washing Tips and General Instructions | You can wash rubber garments in clean warm water. Avoid detergents and soaps. Always wipe away excess water with a soft towel and leave to dry flat or hang up to drip dry. Never tumble dry, dry clean, or iron your garment. Do not use washing powder or bleach for washing. |
Sizing Guide