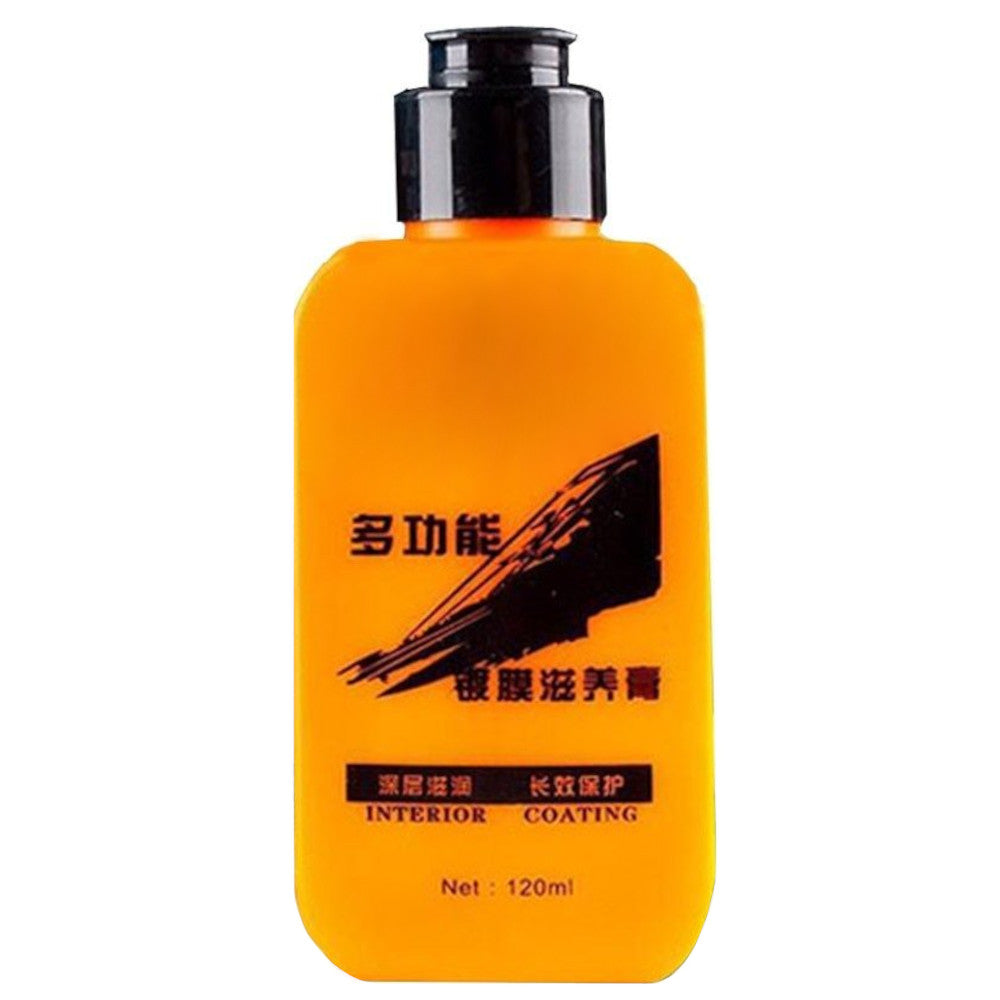 Latex Leather and Vinyl Cleaner
Having problems with your leather and vinyl garments and shoes? It's really frustrating to see your favorite coat or boots fade, wrinkle, and crack. They make you less confident, and this can make you less of a master if you're into that kind of kink.

Don't let your slave outshine you. For all your leather and vinyl polishing needs, you can count on our Leather and Vinyl Cleaner. It restores luster, fights off fading and aging, and decontaminates, thus providing you the best maintenance so you can enjoy your leather or vinyl garments and shoes for many years to come. It's a fast-absorbing, fast-acting cleaner that deeply penetrates, targeting dirt engrained into your leather or vinyl. One-time application lasts, which helps you save a lot on maintenance costs.

Suitable for genuine and faux leather, including vinyl, this cleaner has a wide application. It will help you preserve not only your leather or vinyl bodysuits, coats, dresses, bags, and shoes but also your leather sofa and your car interior.

It's simple and convenient to use. You'll need a sponge to apply the gel on any surface you need to clean and polish. Leave on for a few minutes, then wipe off with a dry, smooth towel. It's that easy to keep your leather polished and cleaned! Besides keeping your leather and vinyl shiny and spotless, this cleaner also provides a protective coating against sun exposure, preventing oxidation and aging in the process.

Our Latex Leather and Vinyl Cleaner is a gel solution made of eco-friendly materials. It's oil-free, non-toxic, and odor-free; thus, it won't cause any damage to your precious leather or vinyl items. Be sure to keep it out of children's reach to prevent any accidental ingestion.

Do not let fading leather outfits and vinyl boots dull your BDSM moments. Make every playtime your moment to shine! You shouldn't miss a cleaner/ polisher this great. It's very affordable, so why buy only a bottle when you can buy more?

Specifications
| | |
| --- | --- |
| Color/Type | Yellow (Bottle) |
| Material | Eco-friendly materials |
| Dimension | Volume: 120 ml. |
| | Width/Diameter: NA |