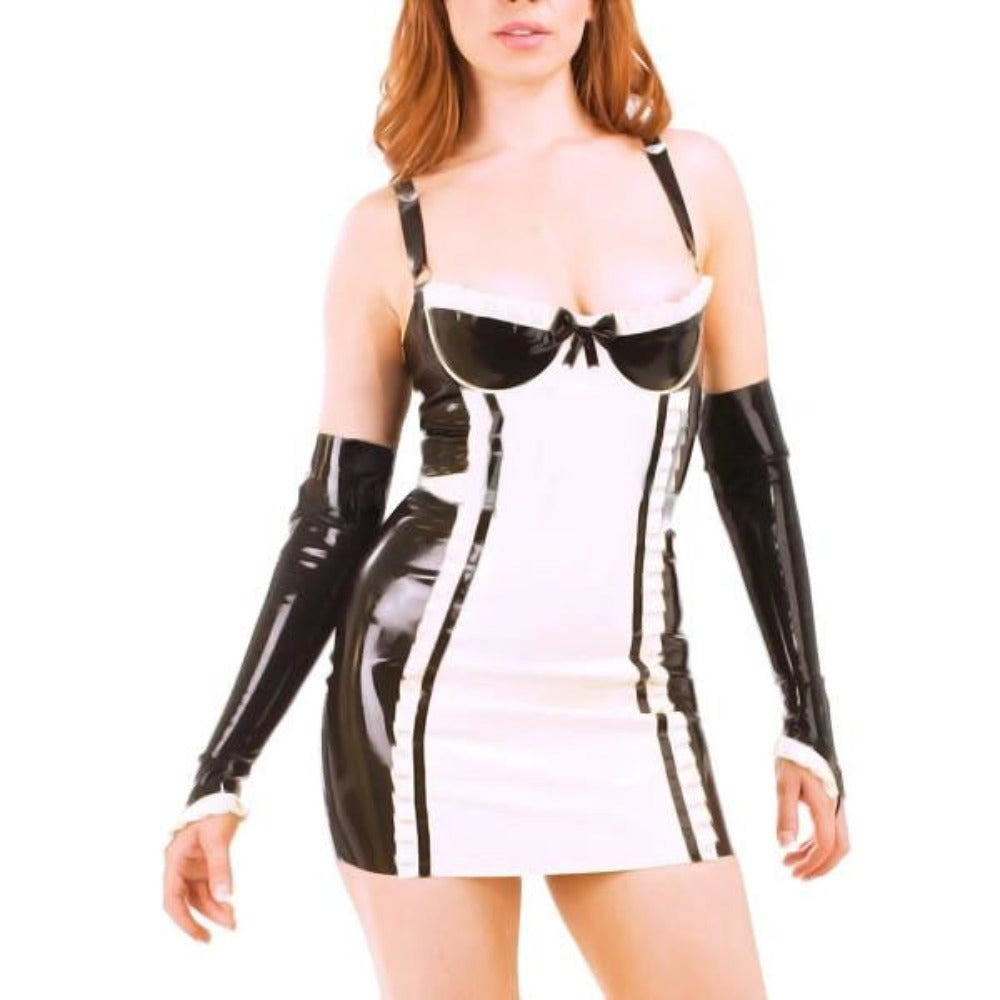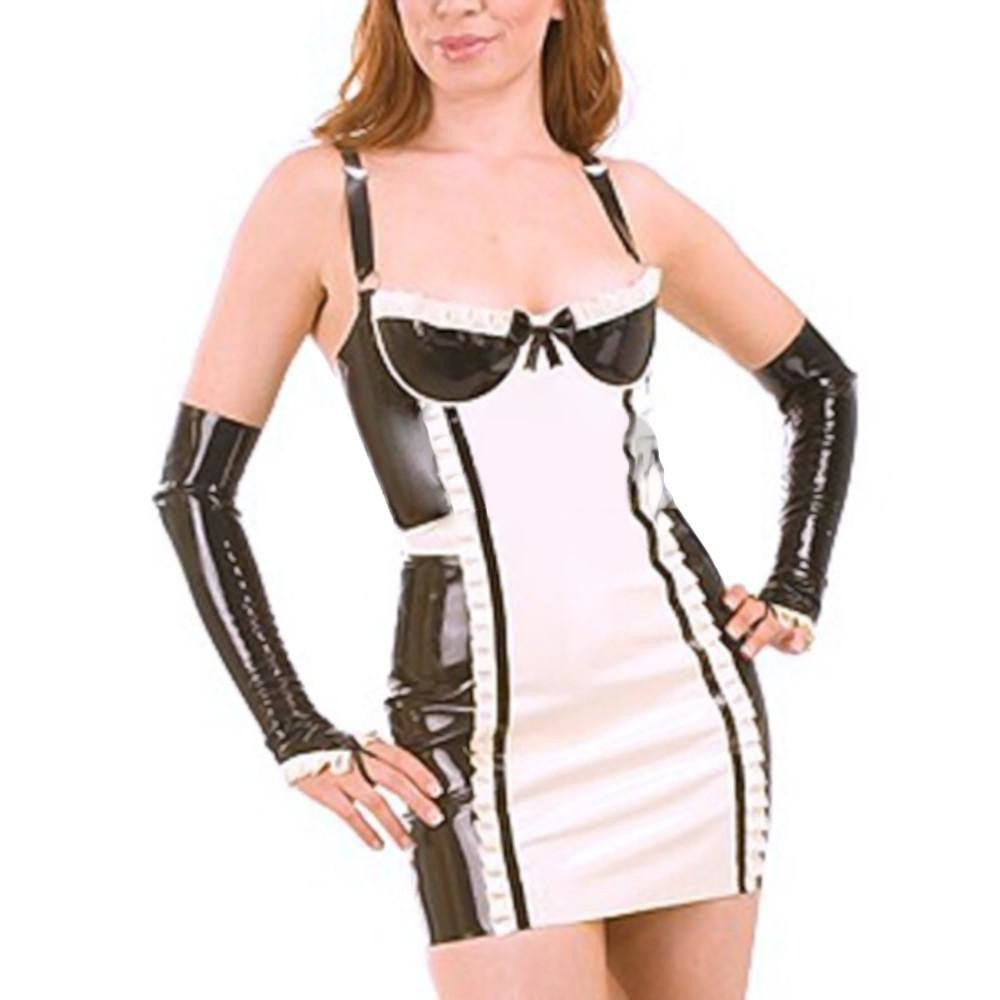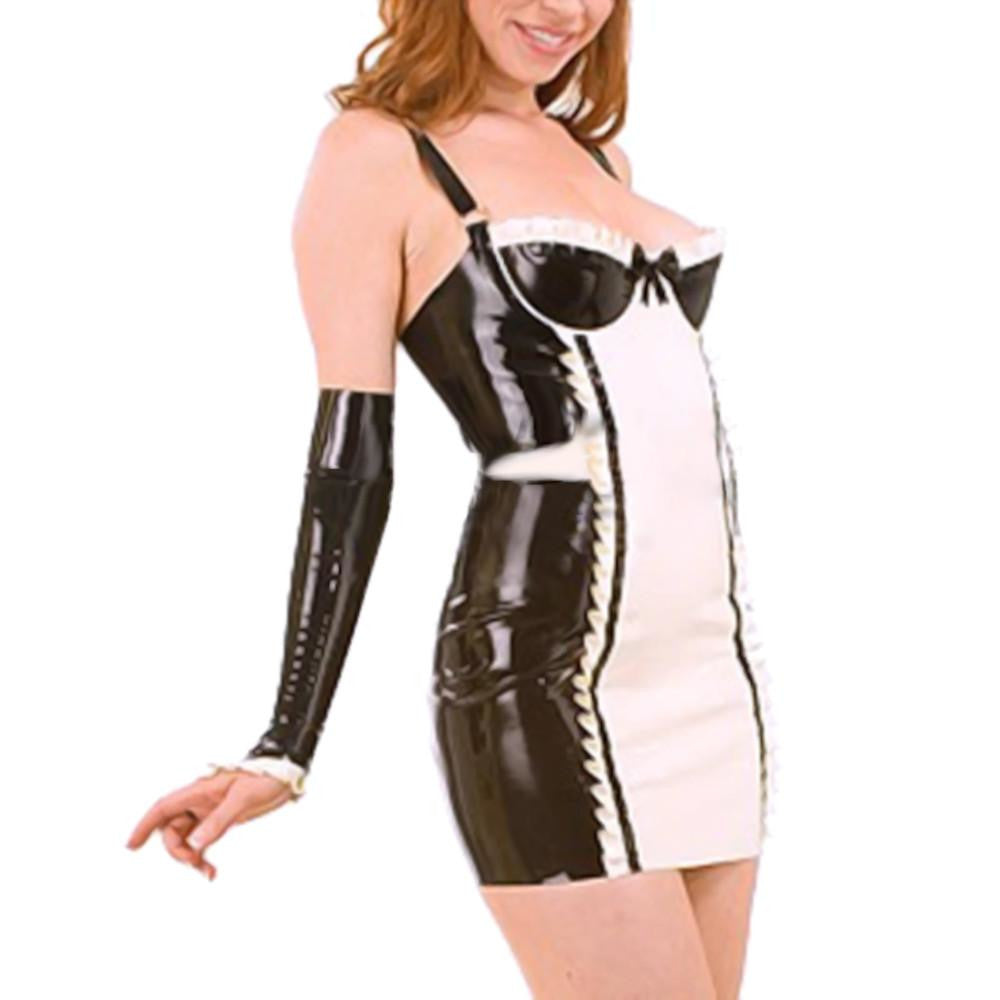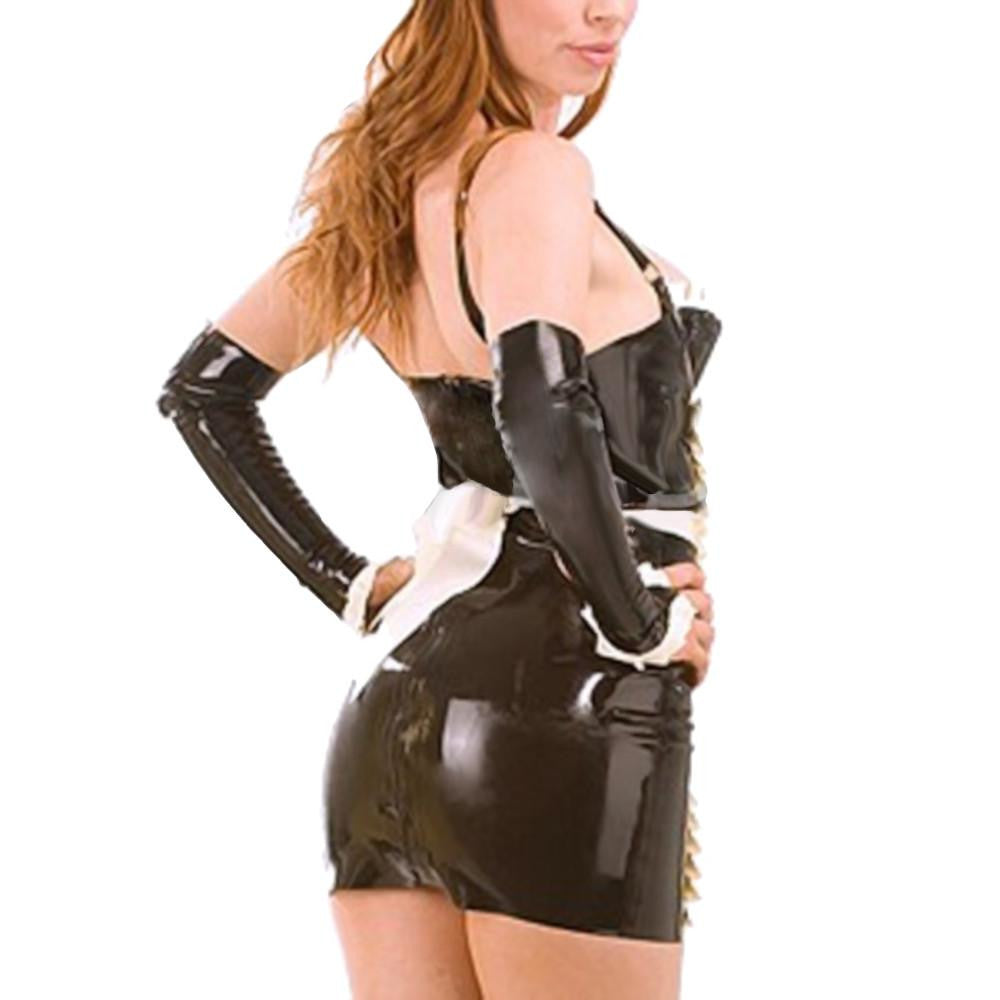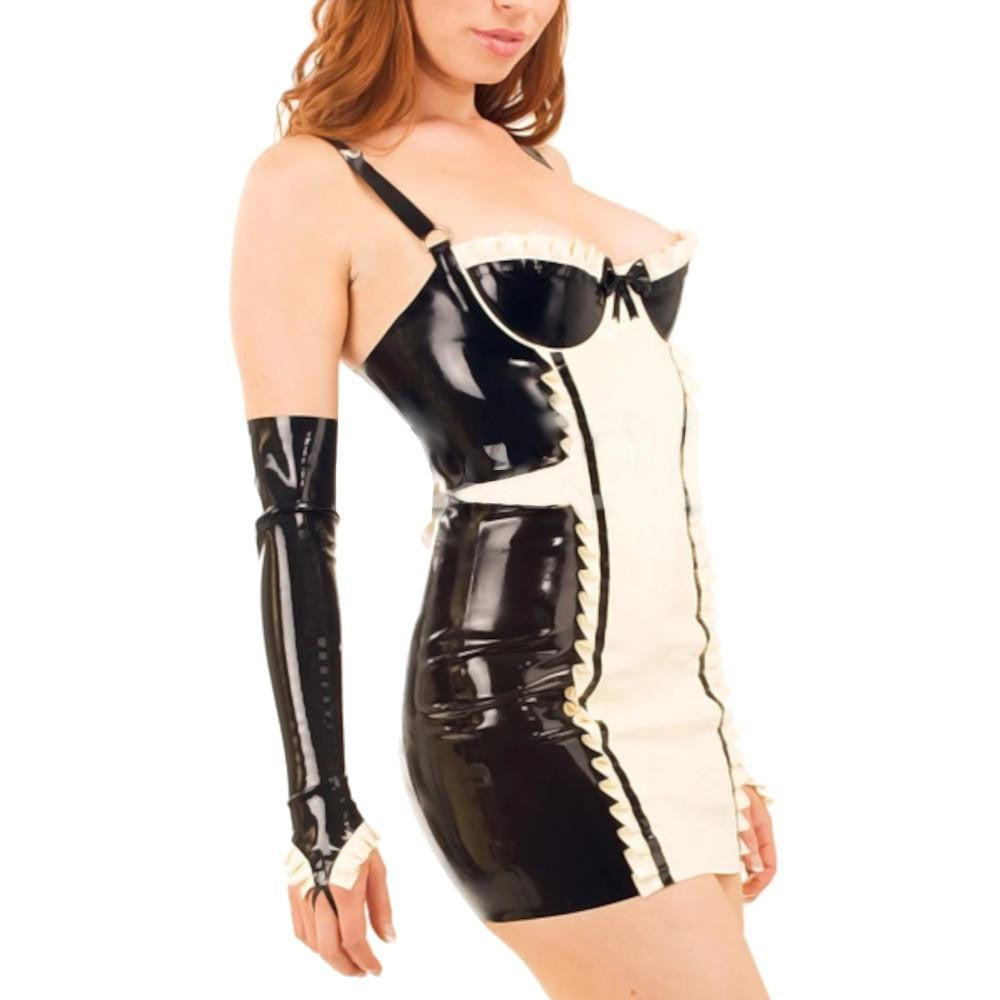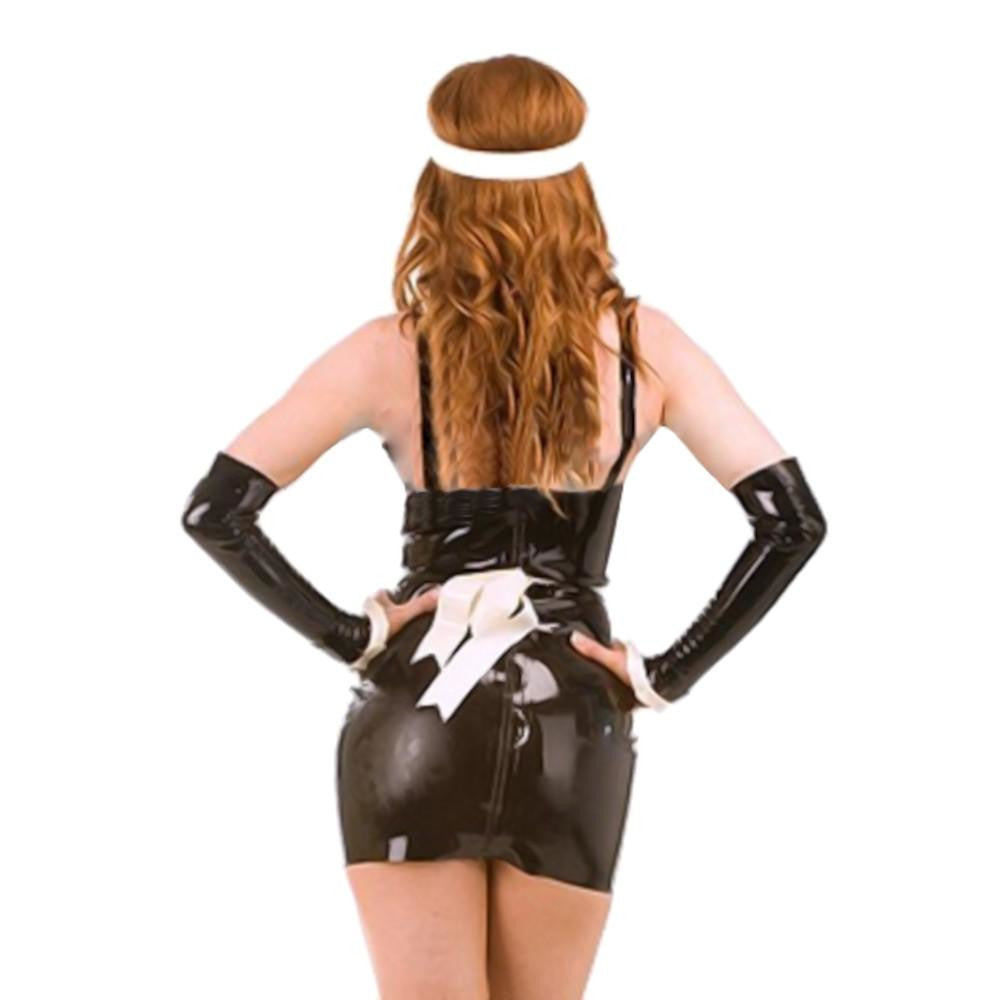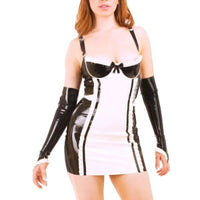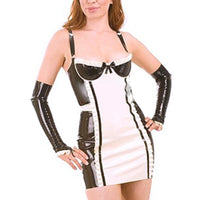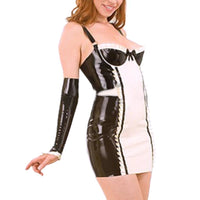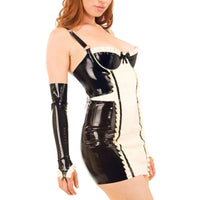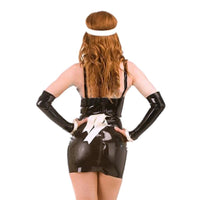 Latex Maid Naughty Lingerie
One of the hardest decisions you will make when in a relationship is thinking about what to give your lover when your anniversary comes. Of course, the best present you can offer him is your body—but you've given it so many times that you have to put a little twist on it.

Here's what you can do: dress up as a sexy maid and pamper your beau the whole day, then give him the best sex he'll ever have before he goes to bed. And with the Latex Maid Naughty Lingerie, it's so easy!

This top-notch latex material is your best bet when it comes to pleasuring your partner. He'll find it hard to resist you the moment he sees you wearing this bodycon dress. It provides a skin-tight fit, snug enough to showcase your hourglass figure that he oh-so-loves.

The design is gorgeous, as it takes inspiration from French maid uniforms—but of course, a sluttier one at that. It has spaghetti straps that reveal your seductive collar bones, the top part of your chest, and the smooth skin on your back. It has a pair of ruffled cups to support your bouncy bosoms, making your cleavage more prominent. A tiny ribbon rests at the center of the brassiere for a more intimate look. The skirt has a high hemline, so your lover will be blessed with a good view whenever you bend to pick something up—intentionally, of course!

It comes with a ruffled apron which you can wrap around your waist and tie a neat bow on your back. The look will not be complete without a pair of long gloves, so this ensemble includes them, too. The gloves are sewn with delicate ruffles at the wrist and have rings that you wear on your middle fingers so they will stay in place.

This costume is the complete package. It comes in a black and white combination with seven sizes to choose from, so you can decide which one fits best on you. Purchase the Latex Maid Naughty Lingerie today and be at your partner's beck and call!
Specifications
| | |
| --- | --- |
| Color | Black and White |
| Material | Latex |
| Sizes | XXS, XS, S, M, L, XL, XXL - Refer to the size chart below for the measurements |
| Recommended for | Women |
| Washing Tips and General Instructions | You can wash rubber garments on clean warm water. Avoid detergents and soaps. Always wipe away excess water with a soft towel and leave to dry flat or hang up to drip dry. Never tumble dry, dry clean or iron your garment. Do not use washing powder or bleach for washing. |
Sizing Guide