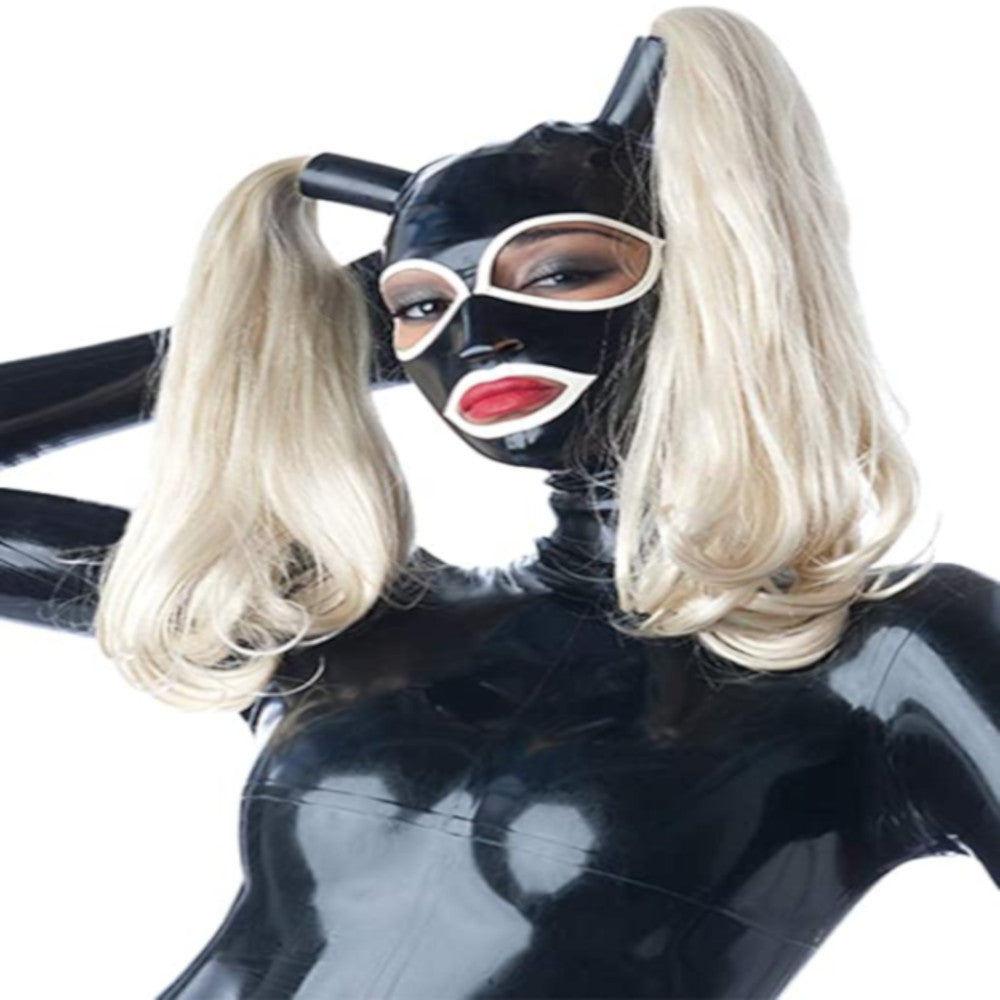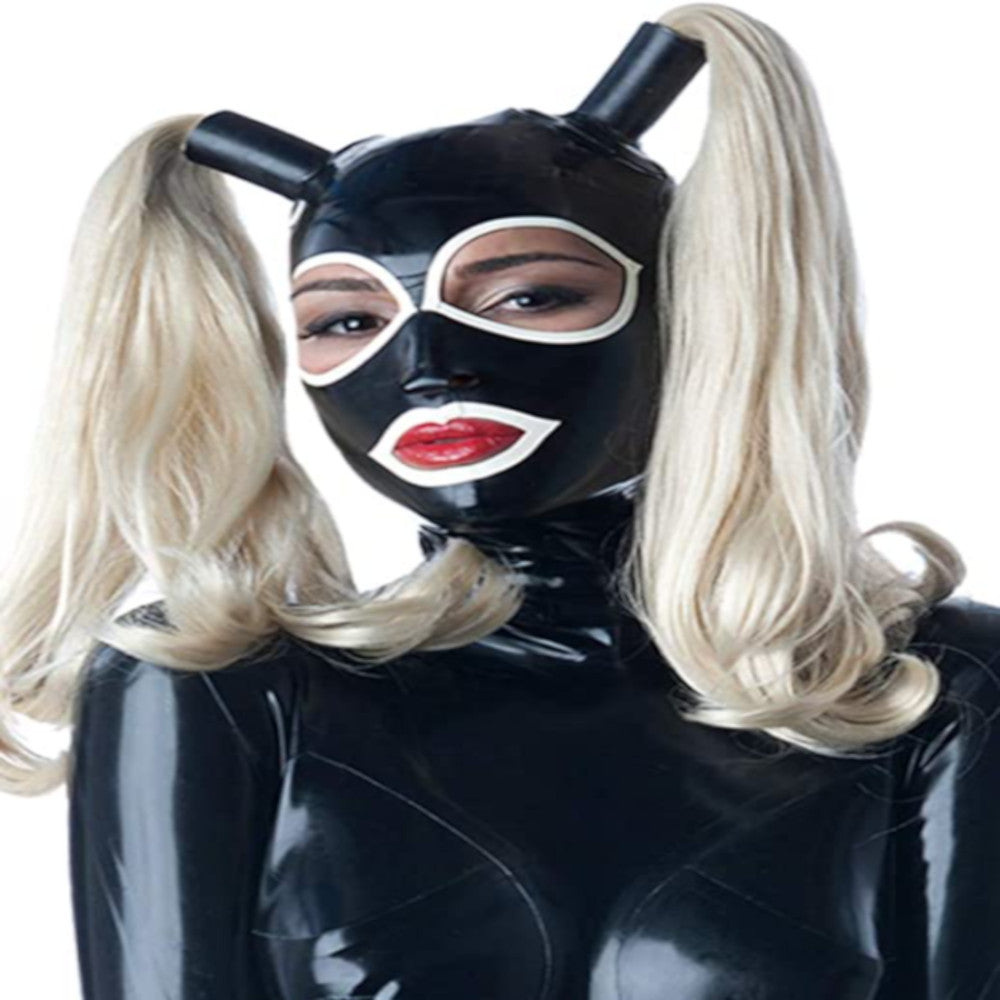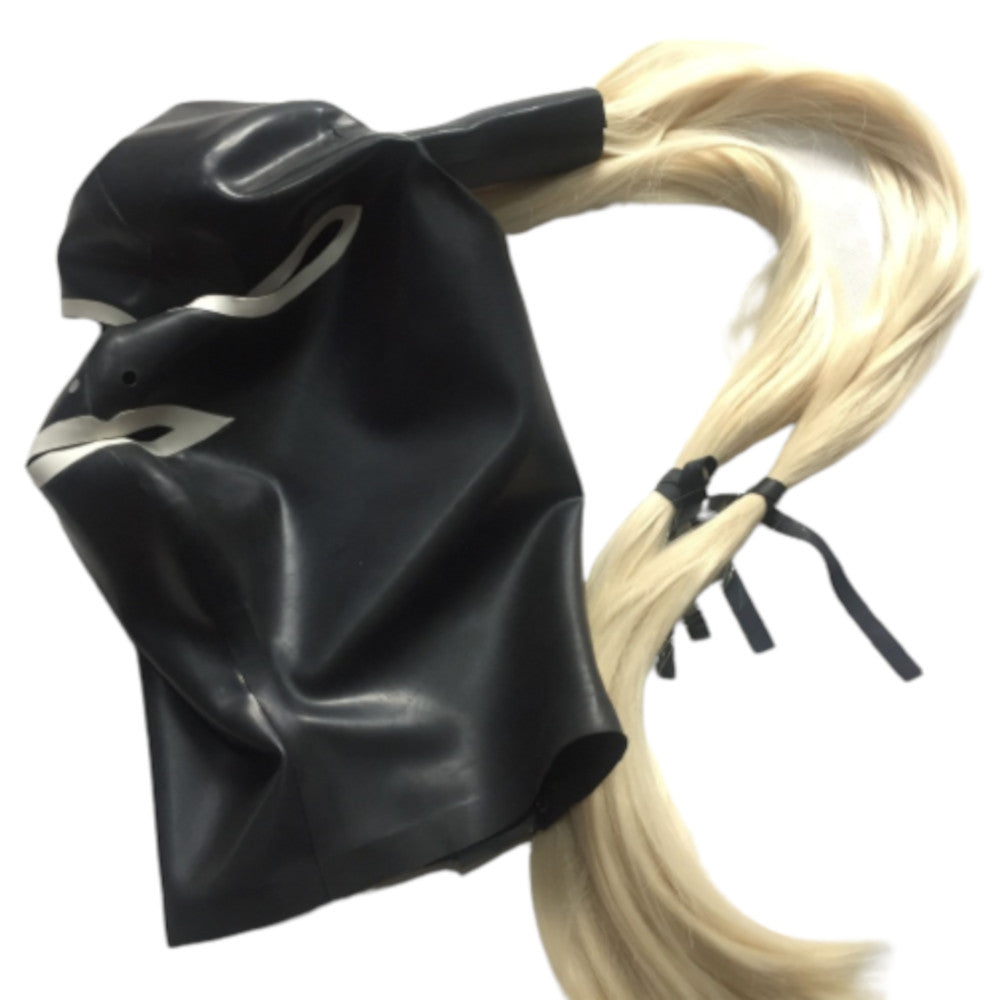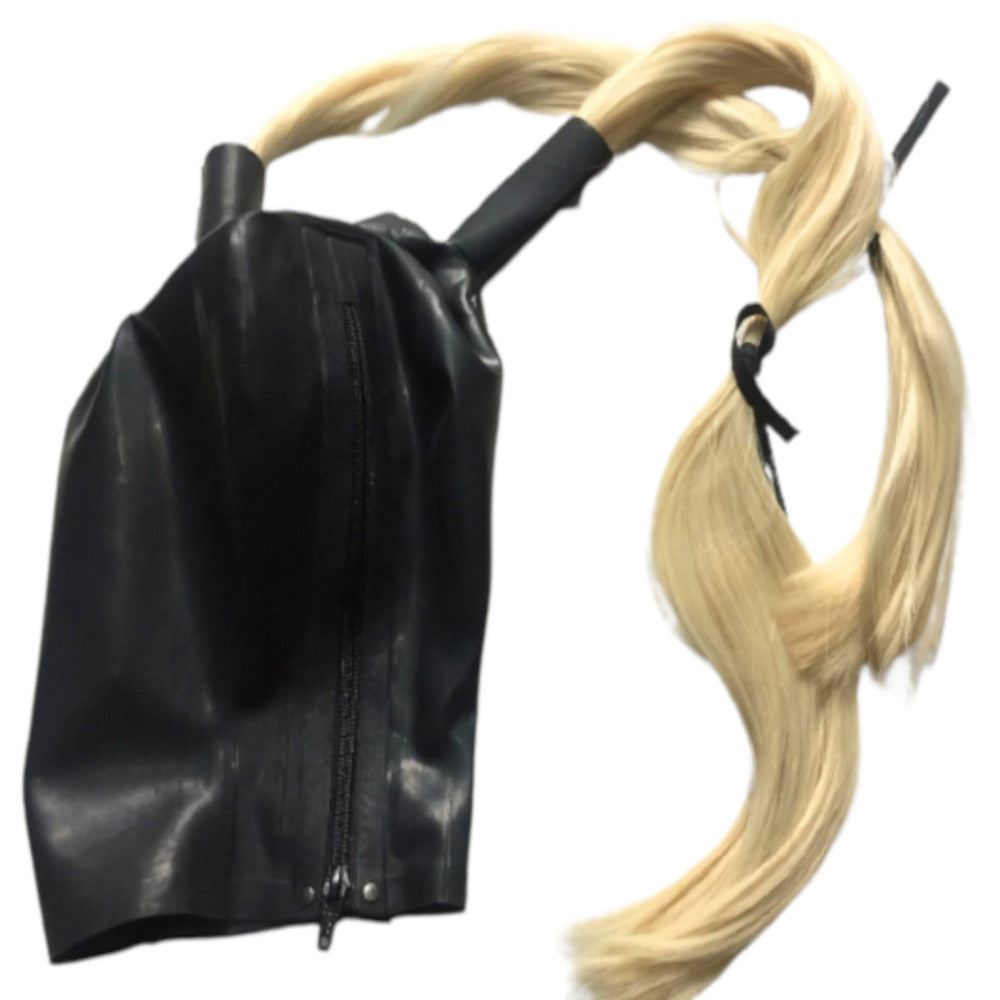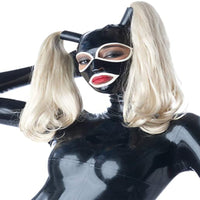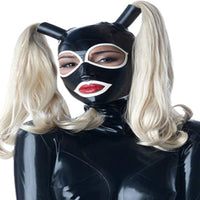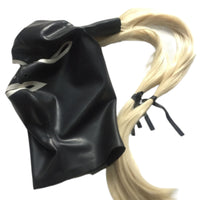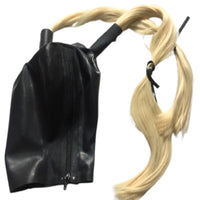 Latex Dominatrix Mask with Pigtails
Your slave feels so at ease in your presence, unlike before. Now, he talks back without permission and sometimes defies your orders just for the heck of it. Perhaps he already feels so familiar with you that he forgets his rightful place. It's time to draw the line and make him realize where he belongs. By putting on the Latex Dominatrix Mask with Pigtails, you are reinforcing your roles and your relationship.

This hood has cutouts that let you see and give orders. The eye and mouth cutouts are trimmed with white to highlight your expressive eyes and kissable lips. After all, a dominatrix has to see to it that the slave gets what he deserves.

The mask will give you a new identity that's not familiar, creating distance or barrier between you and him. By feeling unfamiliar, he won't feel comfortable talking back or disobeying you. With this hood on your head, he'd barely recognize you. Because apart from the fact that your face is covered, you've got blonde hair in pigtails! That new look of yours may even make him shiver. With this girly hairstyle, you can have a different personality that's far different from what you are.

The hood is easy to wear as it has a zipper on the back. This zipper has an inner lining that will prevent hair tangles. Made of 100% natural latex, it will cling to your head, and it will feel like your second skin. So own it and make it a part of you.

Make your slave tremble all the more by cracking a whip. Put him on a leash while you make him clean your toilet, mop the floor, or do the dishes.

Latex is durable, but you have to dust it off with talc powder when storing it to prevent it from sticking to itself. Recommended cleaning is handwashing in warm water sans detergent or soap.

Dominate with confidence with this mask on soon when you buy it today!
Specifications
| | |
| --- | --- |
| Color | Black with white trimmings |
| Material | Latex |
| Sizes | XS, S, M, L, XL - Refer to the size chart below for the measurements |
| Recommended for | Women |
| Washing Tips and General Instructions | Handwash in warm water with one to two drops of baby shampoo. Rinse thoroughly. Wipe moisture, then let it air dry. |
Sizing Guide