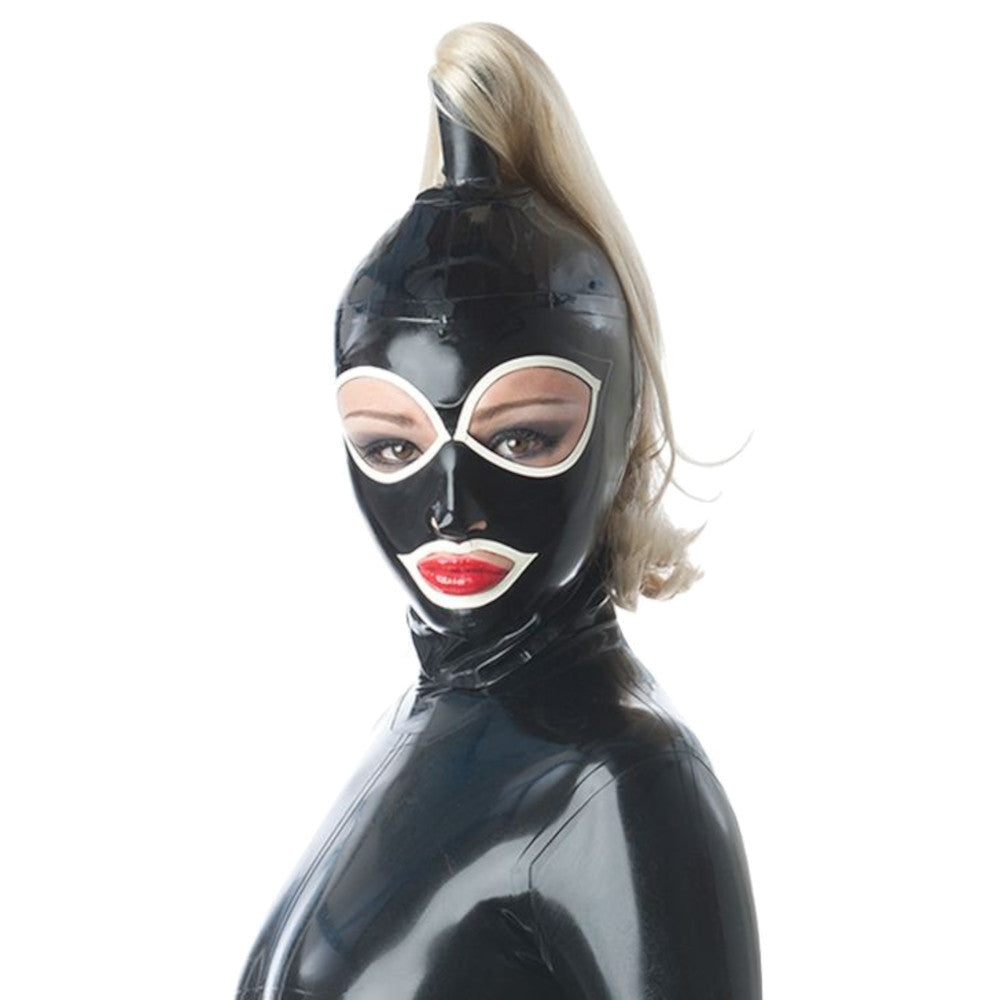 You have always been serious about being a Master. The imposing of rules and the power you feel as you command control over your Sub gives you life. But as you get closer to your partner, you are becoming a bit lax on your practices. She does have a pretty face. Every time you are playing together, she often drags you to her level. You forget that you are the Dom just by looking at her face.

You will not tolerate this atrocity, and it's high time to do something about this. So better grab the Latex Pony Play Hood to offer you a solution for your dilemma.

Masks are a great way to upgrade your sex encounter by covering the facial feature of your partner. This way, you can make sure that her facial persuasions do not sway you. This mask is made of latex, a well-fitted gear for your lover to wear. So even when the passionate humping becomes a bit rough, this cover will stay in place.

If you find that you have a hard time wearing this, you can add water-based lube to reduce friction between the skin and the material itself.

The distinctive pattern of this mask includes a white lining that runs on the eye and mouth holes. Another significant part is the elongated ponytail funnel that will hold your Sub's hair as she wears this. It extends to become a playful decoration on her head as she gives you a good time.

Keep the playful streak going by choosing vibrant colors like green, red, blue, yellow, purple, or pink. If you like to keep it classic, then grab the black or white model. Perhaps you still want to see her face behind the hood, so go for the clear variant. It's up to you what color you want to choose.

Just remember to avoid harsh sun exposure because this will depreciate the material of this item.

Stand tall as the firm master that you are. Add this piece today and take back complete control of your partner!
Specifications
| | |
| --- | --- |
| Color | Black, White, Green, Red, Blue, Yellow, Pink, Purple, Clear |
| Material | Latex |
| Sizes | One Size - Refer to the size chart below |
| Recommended for | Women |
| Washing Tips and General Instructions | Do not use bleach, Do not iron, Hand wash in warm water |
Sizing Guide