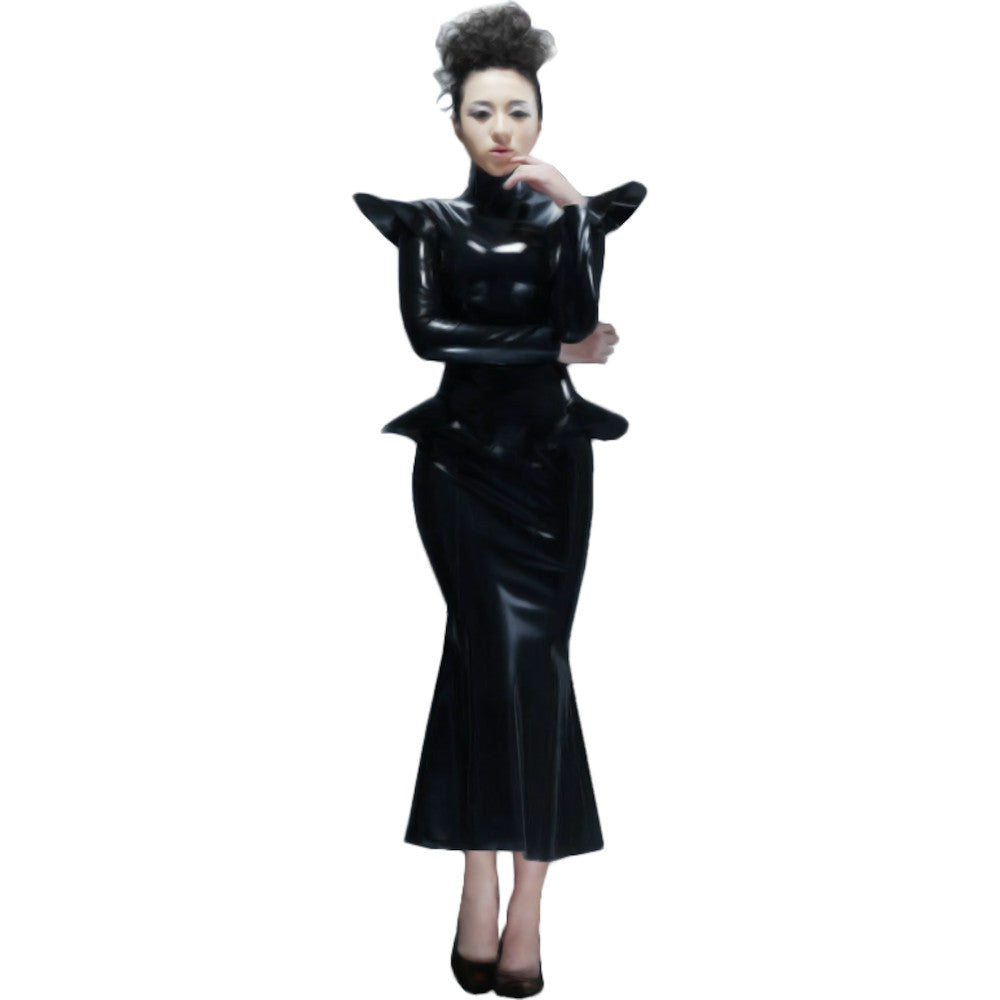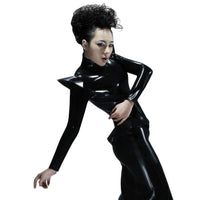 A traditional Asian empress outfit usually has a pair of winged details above the shoulders. These additional features make the wearer seem more domineering and sophisticated. And if you're going for a seductive yet dominating look, then this Winged Latex Dom Outfit is the perfect ensemble for you.

Taking the role of a dominant partner is no joke. Aside from keeping your sub disciplined and obedient, you also have to dress up like one. And if you need a stylish way to flaunt your unyielding dominance, this Winged Latex Dom Outfit is just what you need. This outfit has the best of both worlds. It has an ancient touch with its pair of pointy shoulder pads and flaps around the waist area. But since the material is latex, it has a futuristic vibe that no other fabric or clothing can provide.

It may seem like an ordinary mermaid-cut dress at a glance, but the winged accents give it a more ferocious look. It has a high-neck design and sleeves that cover your arms down to the wrists. It is tight-fitting around the torso down to the thigh area. From the knees down to the hemline, it gradually flares to enhance your body curves. This ankle-length dress zips at the back and holds your body in the right places.

The dress is tight-fitting, so you need to dust it off with talcum powder or apply latex lube before putting it on. Avoid using bleach or detergent soaps when washing this piece. These harmful chemicals can damage the material. Heat can also be corrosive to latex, so avoid using the tumble dryer or flat iron. The heat from sunlight also has the same effect. Hanging it up to dry is all that you need.

Make your sub feel your dominance! Hit that "Add to cart" button now!

Specifications
| | |
| --- | --- |
| Color | Black |
| Material | Latex |
| Sizes | XS, S, M, L, XL, XXL - Refer to the size chart below for the measurements. |
| Recommended for | Women |
| Washing Tips and General Instructions | Handwash with warm water. Use mild soap. Rinse with cool, clean water. Air dry. |
Sizing Guide