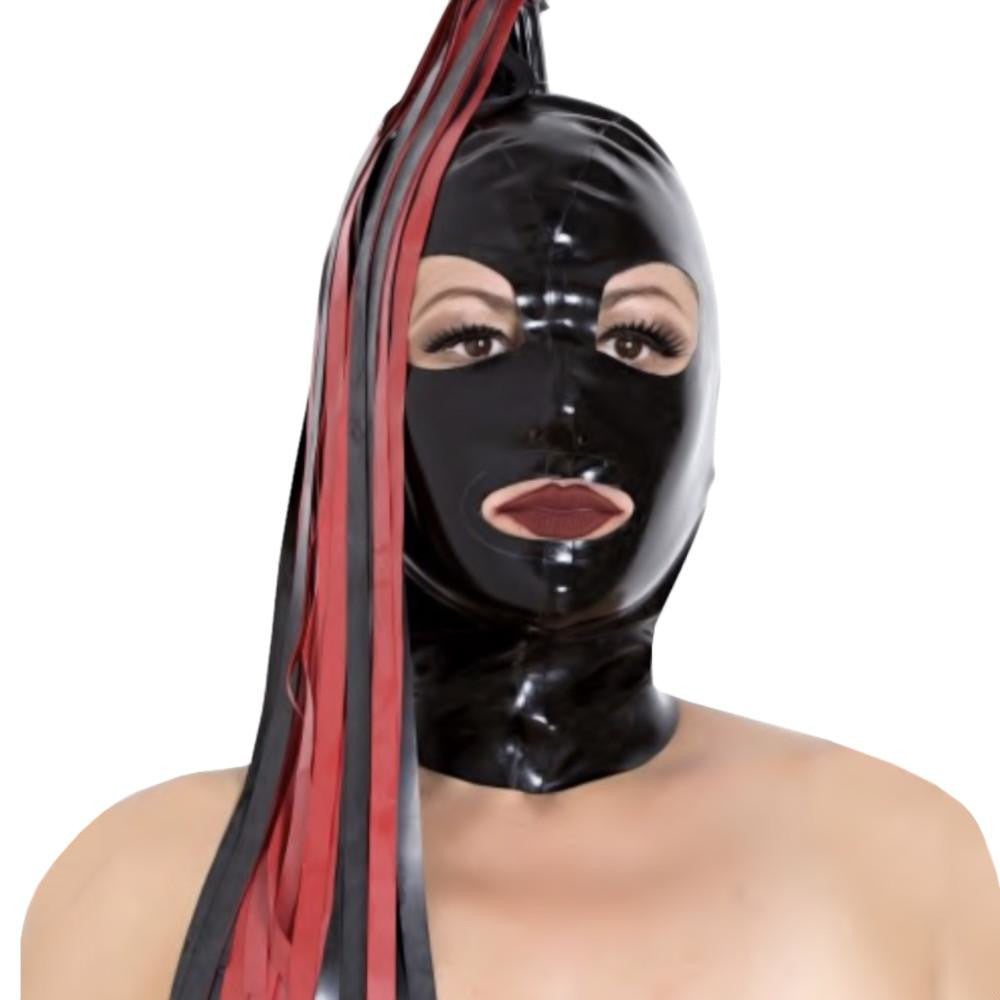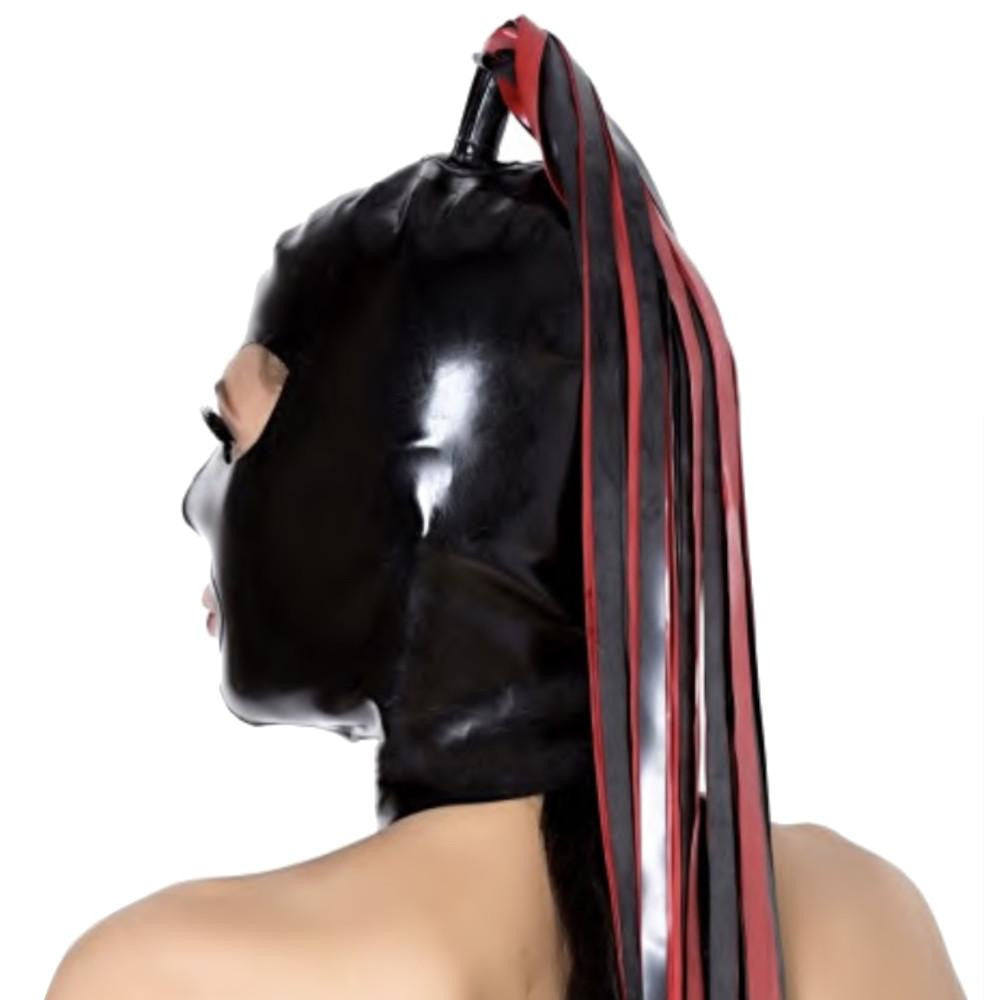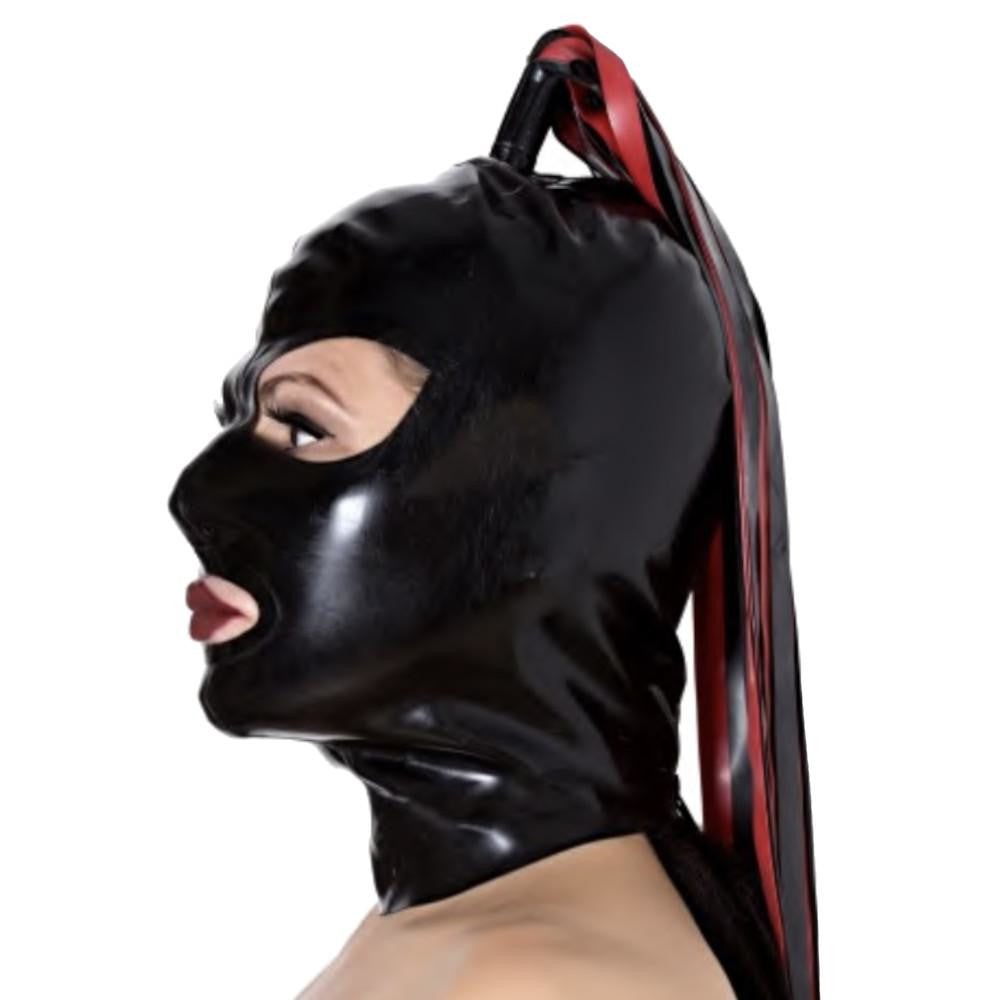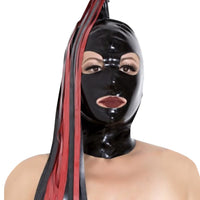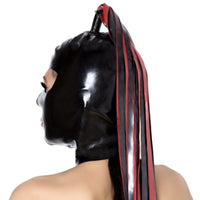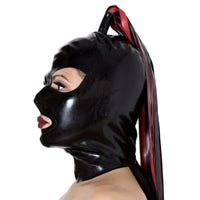 Latex Rubber Mask with Ponytail
Looking at your collection of kinky costumes, you feel like you have it all. You've got a sexy latex catsuit, a whip—you even purchased gloves and boots to complete the bad girl vibe. But, then, just as you are about to give your Mistress a show, you felt something lacking!

Of course, you need a reliable face hood to transform into a sultry vixen that you want to portray! A mask that is comfortable but completely badass, unlike anything you've seen before—that's what this Latex Rubber Mask with Ponytail has.

This stunning display is going to make you look like a million-dollar with its latex material and unique details. This hood will cover all your facial features, but this mask has holes for the mouth and eyes. So if you are starting on your mask journey, this is a great option to ease you up to this kinky restraint. It's firm yet wearable; you will be able to open this up more with lube or talc. Moreover, this model has six sizes to choose from, so be sure to grab your size for better fitting. This hood extends to the neck for a complete seal. And the best part? You have a handsome ponytail at the top of your head! This part will sway as you move your head around; imagine the humping effect with this hood on!

Be ready for a night of relentless passion when you have the complete costume on to a tee. You will be a picture of a menacing sex vixen prepared to pounce on your victim. Choose your preferred color. Whether it's orange, blue, pink, purple, black and red, sky blue, baby pink, or yellow, you'll find the one that fits you perfectly.

Achieve the naughty, powerful look with this mask. Grab this one today!

Specifications
| | |
| --- | --- |
| Color | Orange, Blue, Pink, Purple, Sky Blue, Baby Pink, Yellow |
| Material | Latex |
| Sizes | XS, S, M, L, XL, XXL - Refer to the size chart below |
| Recommended for | Women or Men |
| Washing Tips and General Instructions | Do not use bleach, Do not iron, Hand wash in warm water |
Sizing Guide