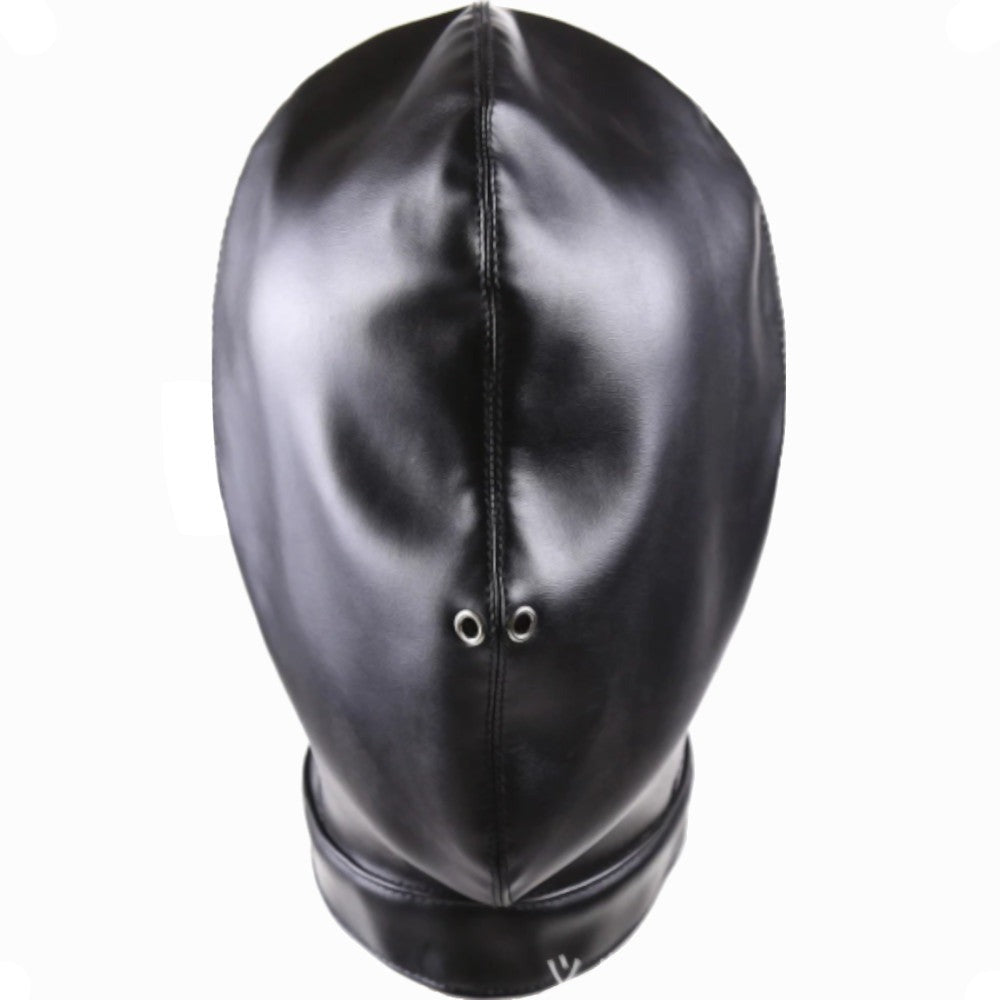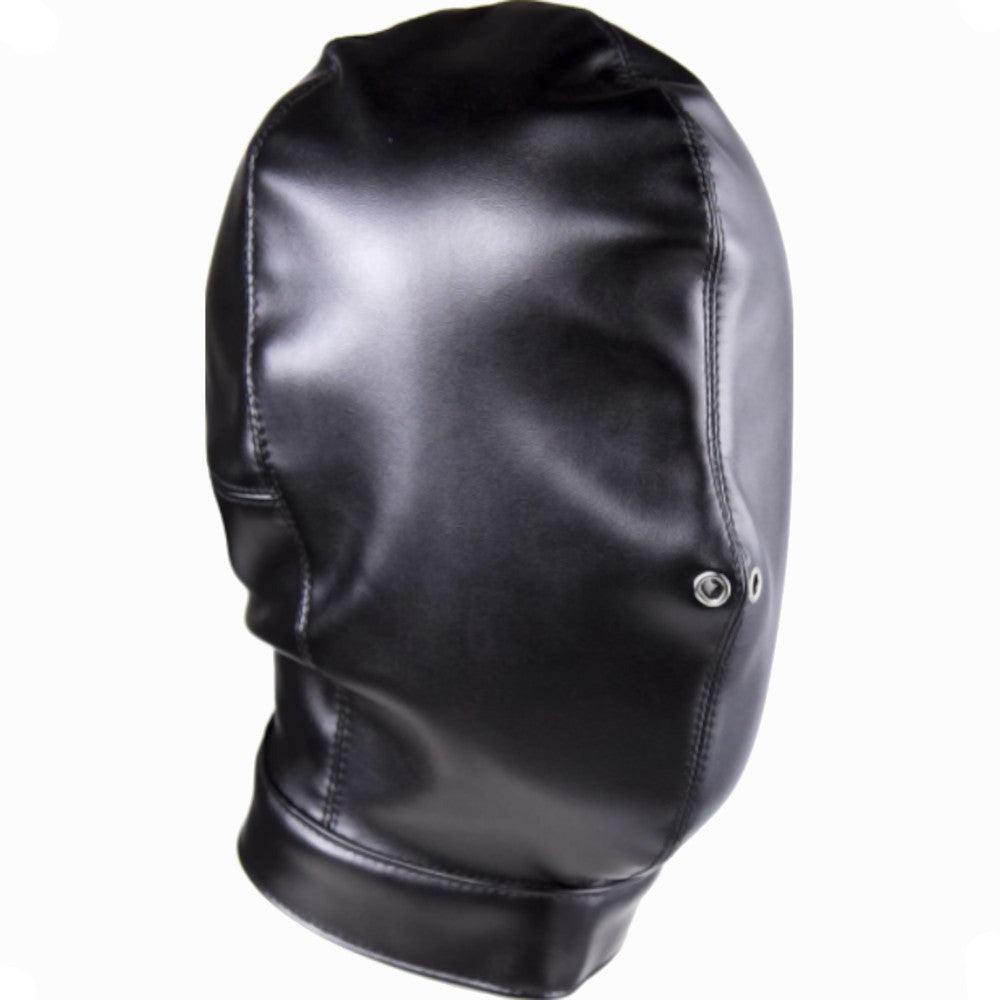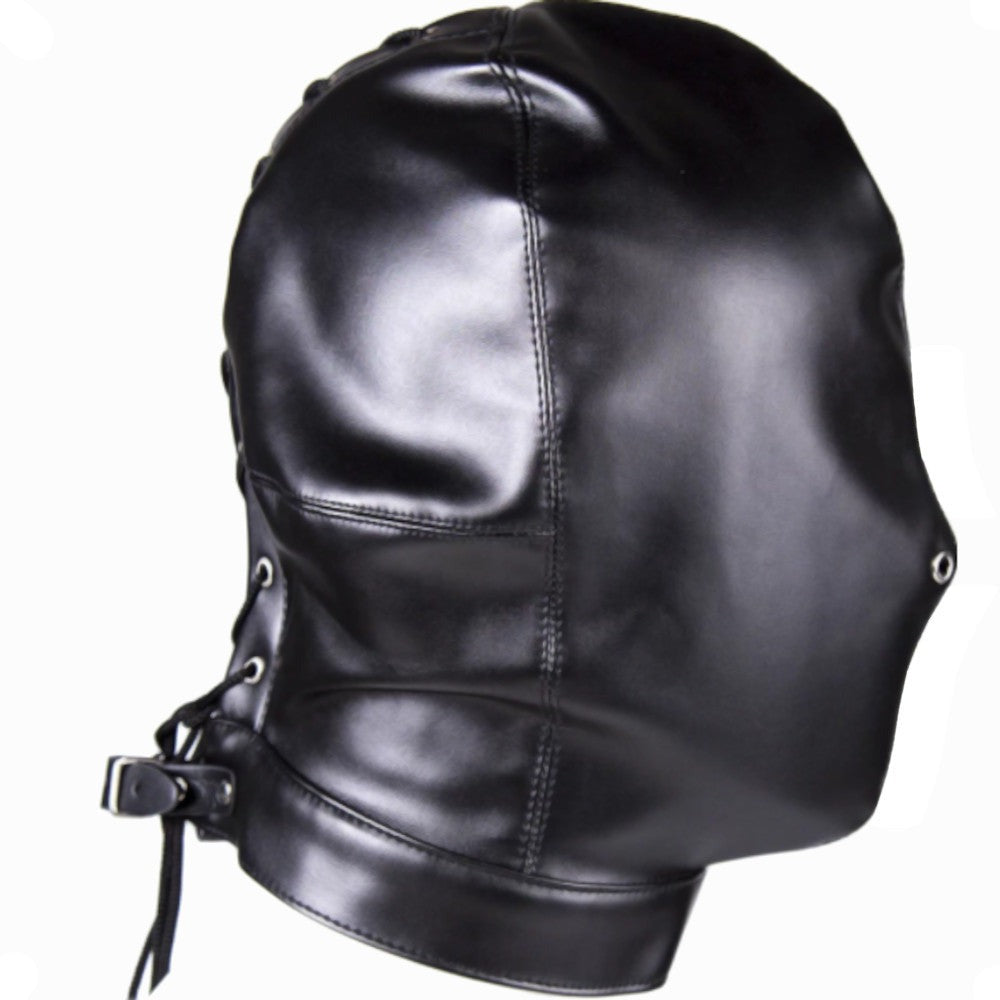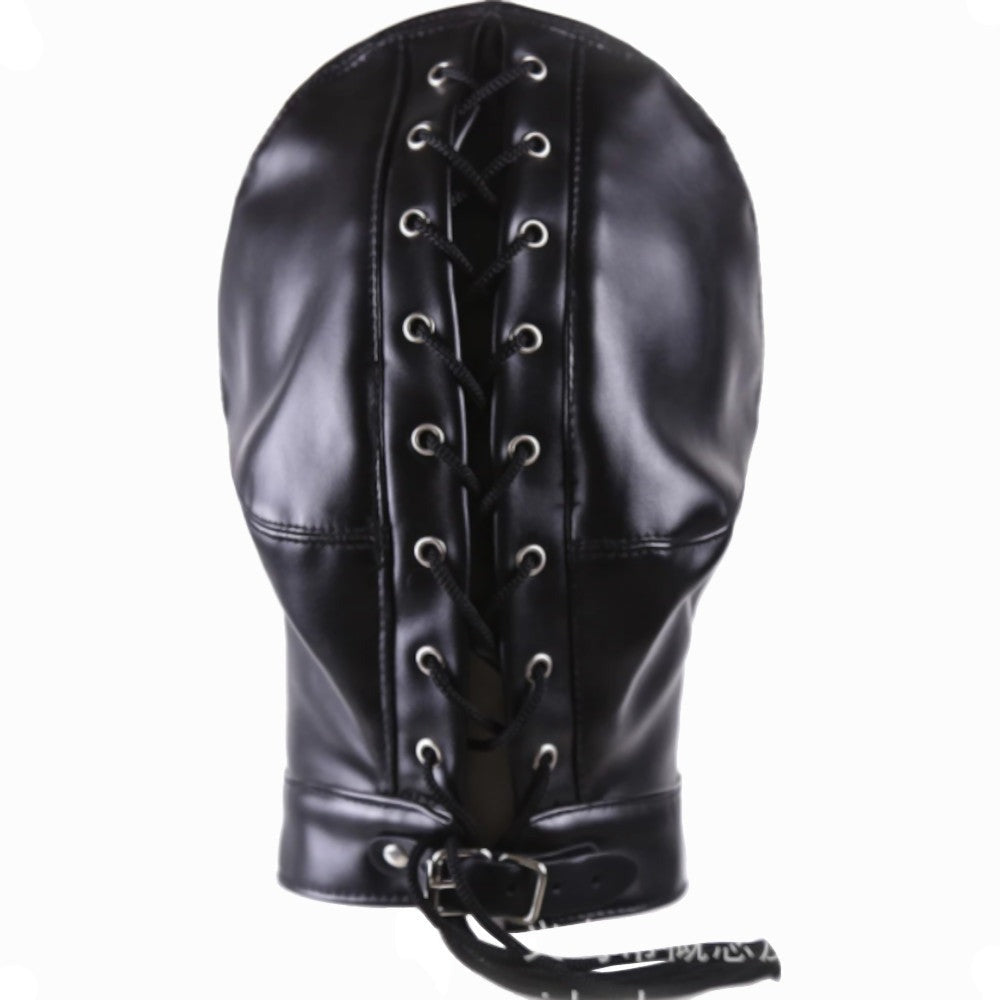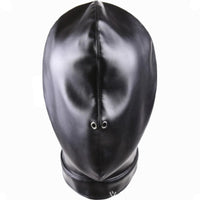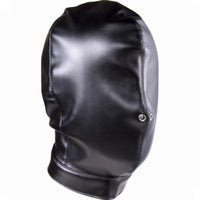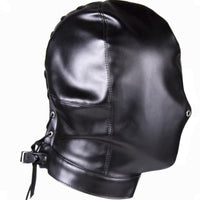 Are you looking for a tool that can level up your bondage experience? Your search is finally over, for Laidtex is proud to offer you this bondage hood! The Sensation Play BDSM Hood allows you to be in control of your partner's senses and breathing while bringing your erotic fantasies to life!

The hood has a strap that goes around the neck. The eyes and mouth are fully covered, blocking your partner's view and preventing him from speaking. That way, all you can hear from him are groans of pleasure.

This head accessory has a buckle found at the nape. This belt-like buckle secures the hood in place to prevent it from falling off his head as you punish or tease him.

But that's not the only thing that this erotic headpiece can do. Though it's used primarily for sensory deprivation, it still gives comfort to the wearer. The hood has two metallic rings at the nose part, enabling your passive lover to breathe while it's on his head. It also has a lace-up backing for complete adjustment and fitting to your sub's head. With these features, you'll have a fun, exciting, and safe bondage experience!

The question is—are you ready for an intense and extreme bondage play? Before you start the act, make sure that your sub is up for it. Ask for his consent, then set some rules and boundaries that you'll follow during the scene. Also, don't forget to establish a safe word or gesture. That way, you'll know if the act is too much for him.

Take your bondage play to new sexual heights with this Sensation Play BDSM Hood. Get one today while supplies last!
Specifications
| | |
| --- | --- |
| Color/Type | Black |
| Material | PU Leather |
| Dimension | Length: N/A |
| | Width/Diameter: N/A |