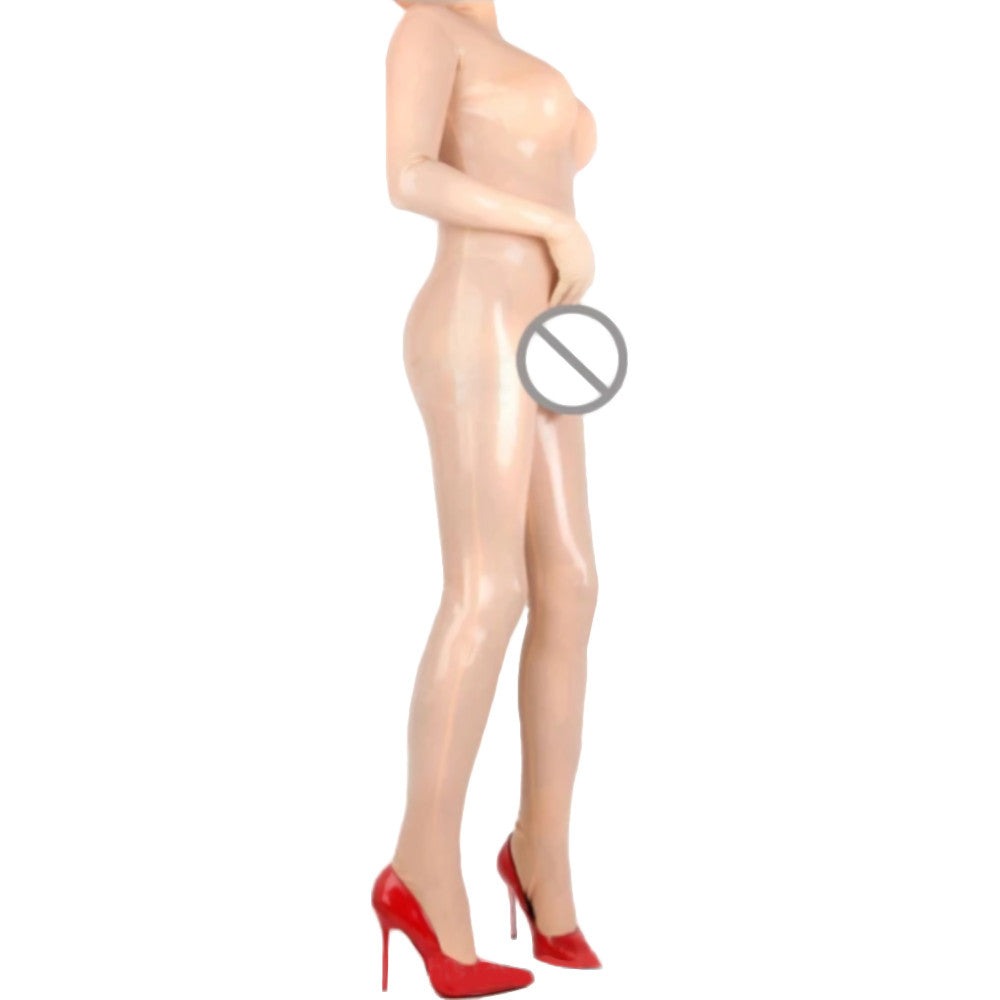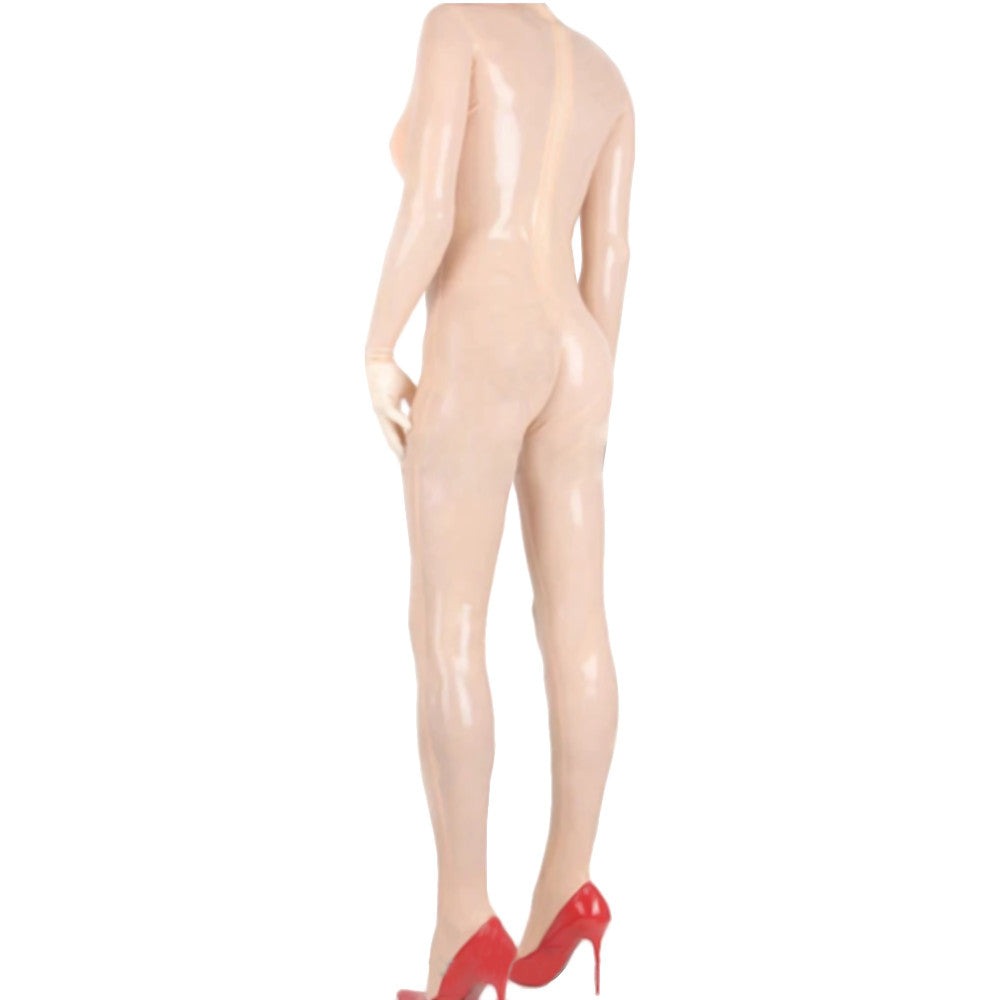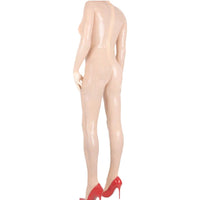 Latex Sheath Pants Bodysuit
You thirst for warmth, tightness, and another layer of skin. You also long for sensual, squeaky sounds as you walk and move. Imagining the sexy feel of rubber is making you want it even more.

Get your body covered with the Latex Sheath Pants Bodysuit. Designed with a penis sheath, you won't have to take off your suit to have sex. The sheath is also for safe sex as it's thicker than any ordinary condoms available.

This latex bodysuit has a built-in silicone chest, making it great for a sissy or a cross-dresser who wants to have realistic-looking boobs. You won't have to spend extra on a hood, gloves, and socks as this suit offers coverage to the head, hands, and feet. With a three-way zipper extending from the back of the head to the crotch, it allows access to your intimate parts. It's an essential feature as it makes toilet breaks convenient and sexy time even sexier!

Available in a wide array of colors, this suit will delight you even more. Wear the catsuit of your favorite color, or let your partner pick the one that's best suited for you.

It's handmade from 0.4 mm thick latex, and it's durable when properly used and maintained. Putting it on can be a challenge, and applying excessive force when pulling can cause irreparable damage to the suit. Eliminate friction by dusting off the inside with talc powder. Once you have it on, bring out its glossy shine by spraying it with silicone-based polish. Avoid any oil-based polish if you want this suit to last.

Keep in mind that detergent or soap can cause latex to deteriorate, so wash it in warm water with a few drops of mild shampoo. Rinse well, wipe off excess water with a soft towel, then drip dry. Before storing it, dust it off again with talc powder to prevent it from sticking to itself. Keep these suggestions in mind, and you'll enjoy your latex suit for a long time.

Buy now!

Specifications
| | |
| --- | --- |
| Color | Apple Green and Red, Light Blue and Red, All Red, Trans Black and Red, Trans Green and Red, Blue and Red, Olive Green and Red, Plum Red and Red, Transparent and Red, Purple and Red, Black and Red, Trans Brown and Red, Brown and Red, Hot Pink and Red, Trans Purple and Red, Baby Pink and Red |
| Material | Latex |
| Sizes | XS, S, M, L, XL, XXL - Refer to the size chart below for the measurements |
| Recommended for | Men |
| Washing Tips and General Instructions | Handwash in warm water with one to two drops of baby shampoo. Rinse thoroughly. Hang to dry using a plastic or wooden hanger. |
Sizing Guide