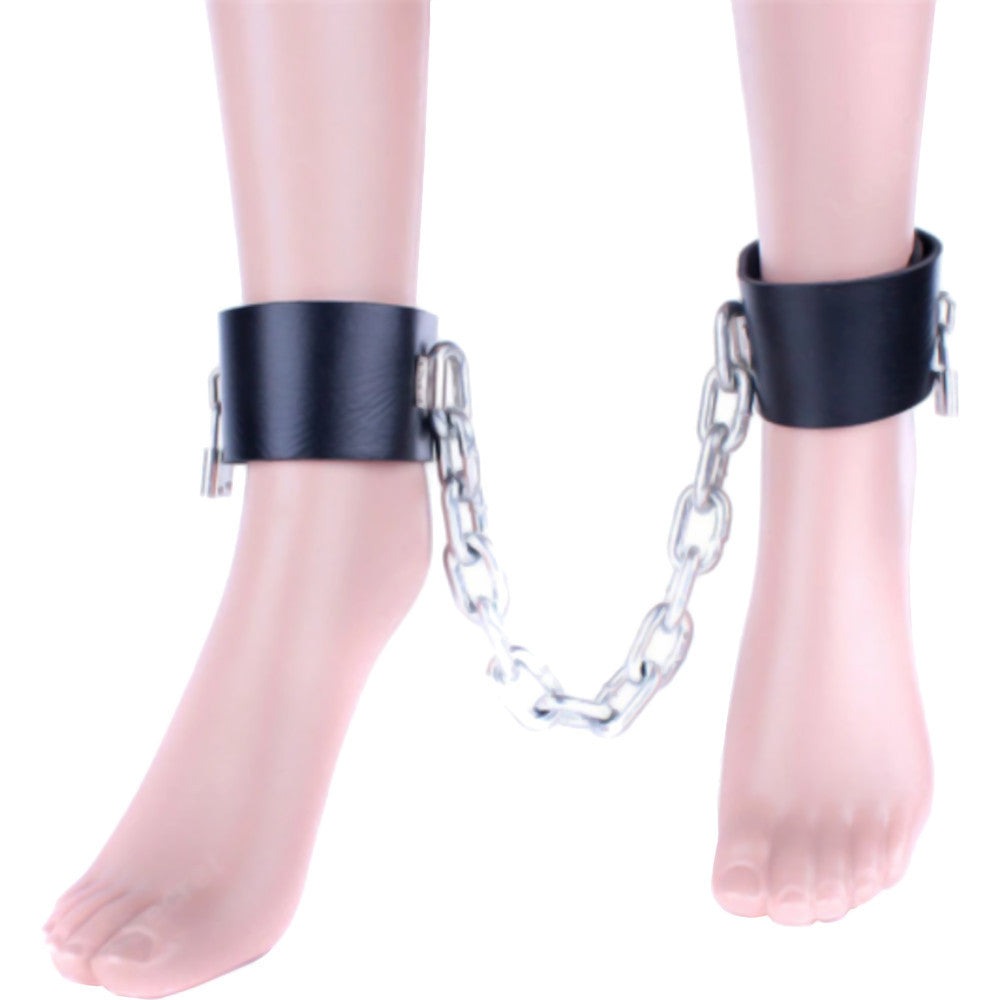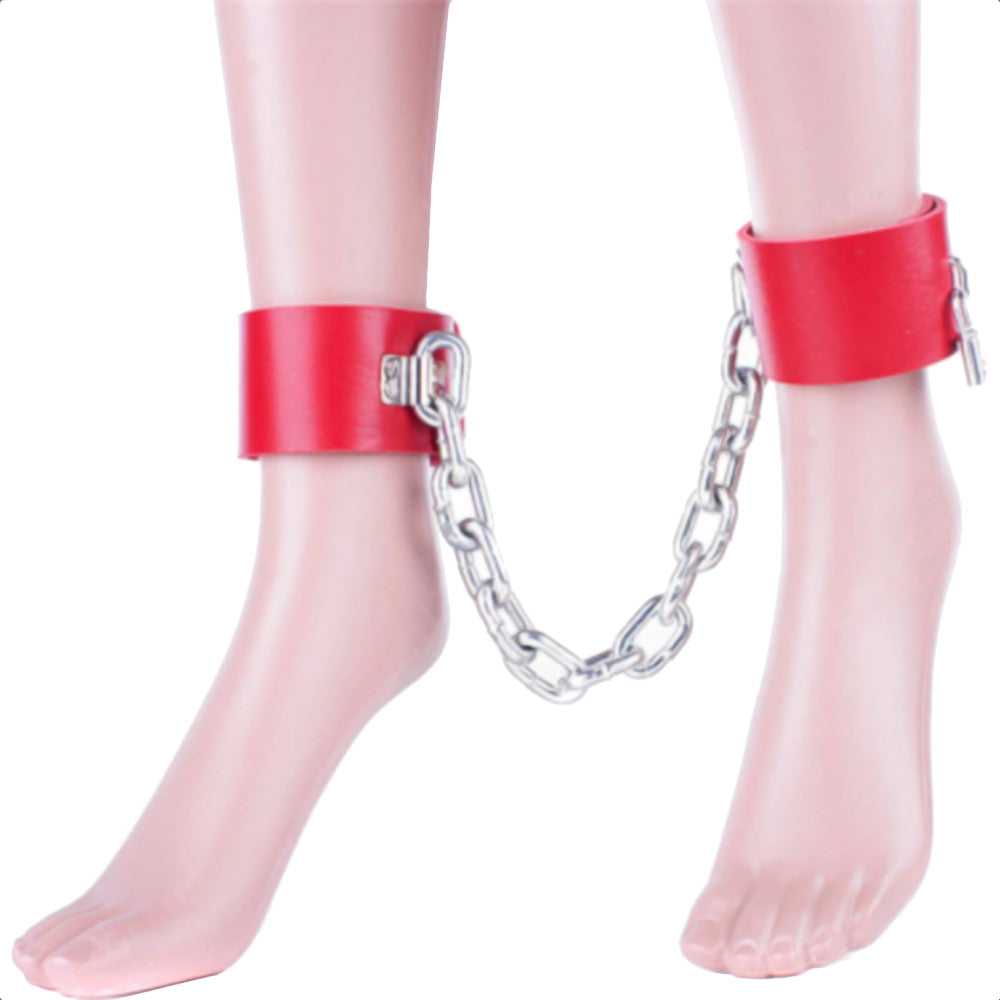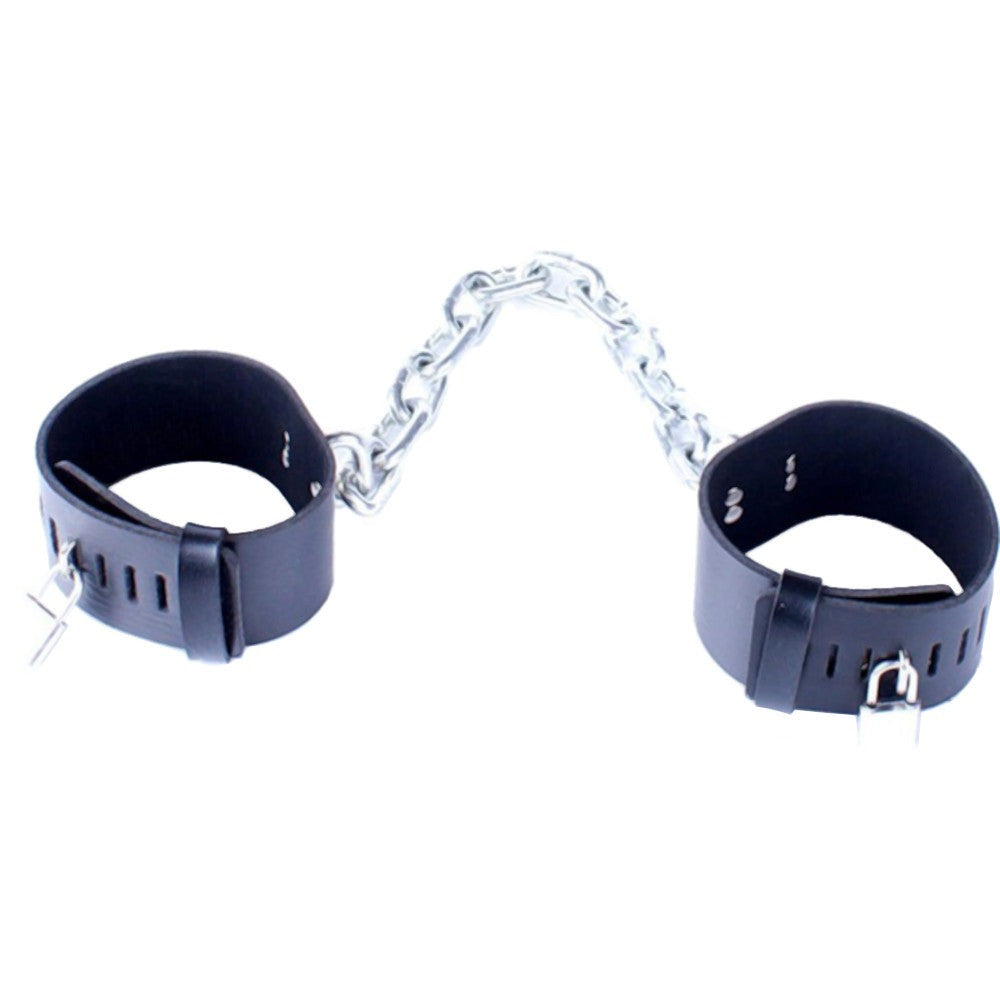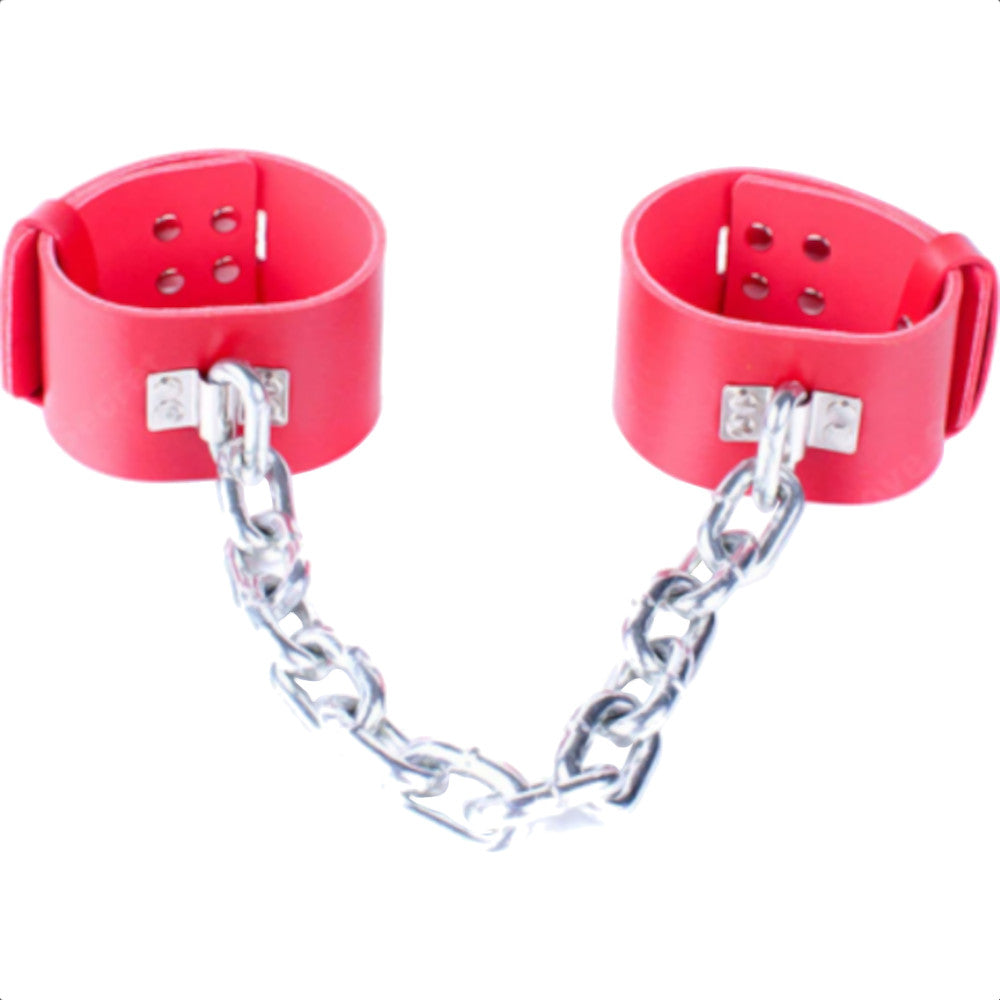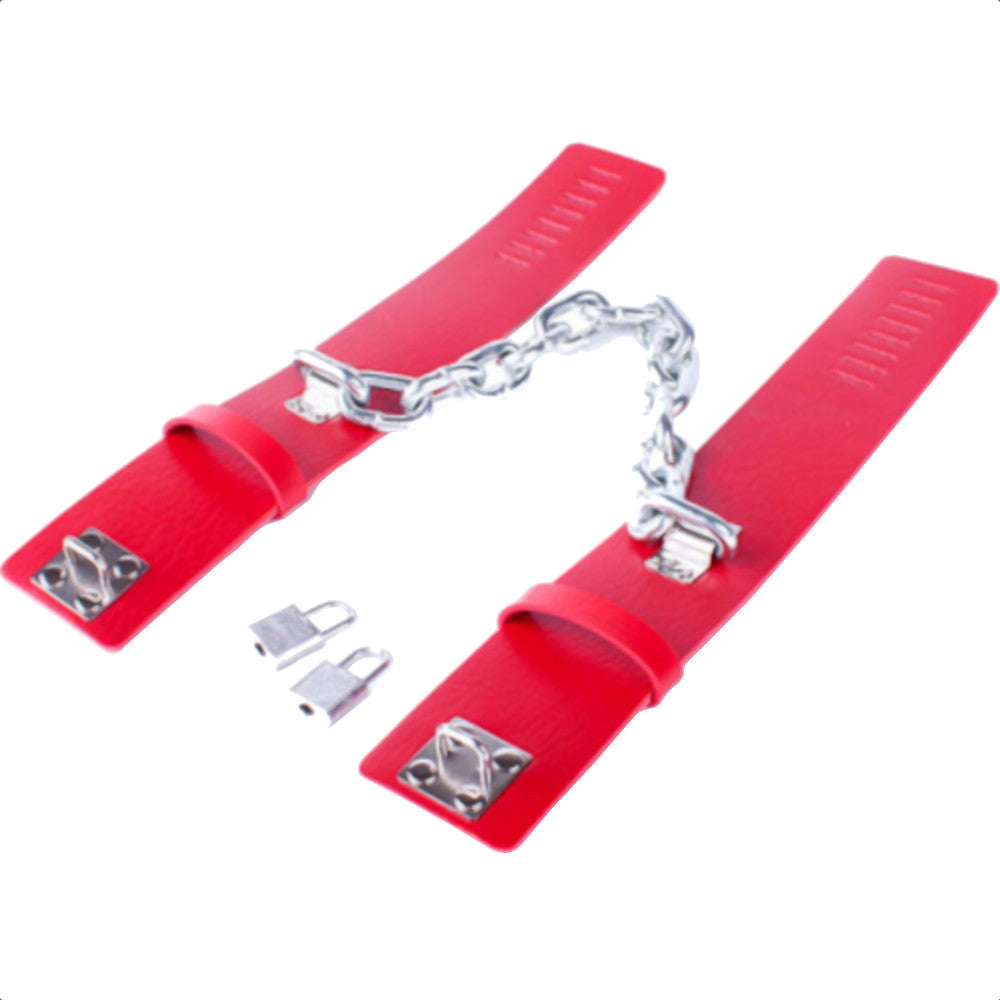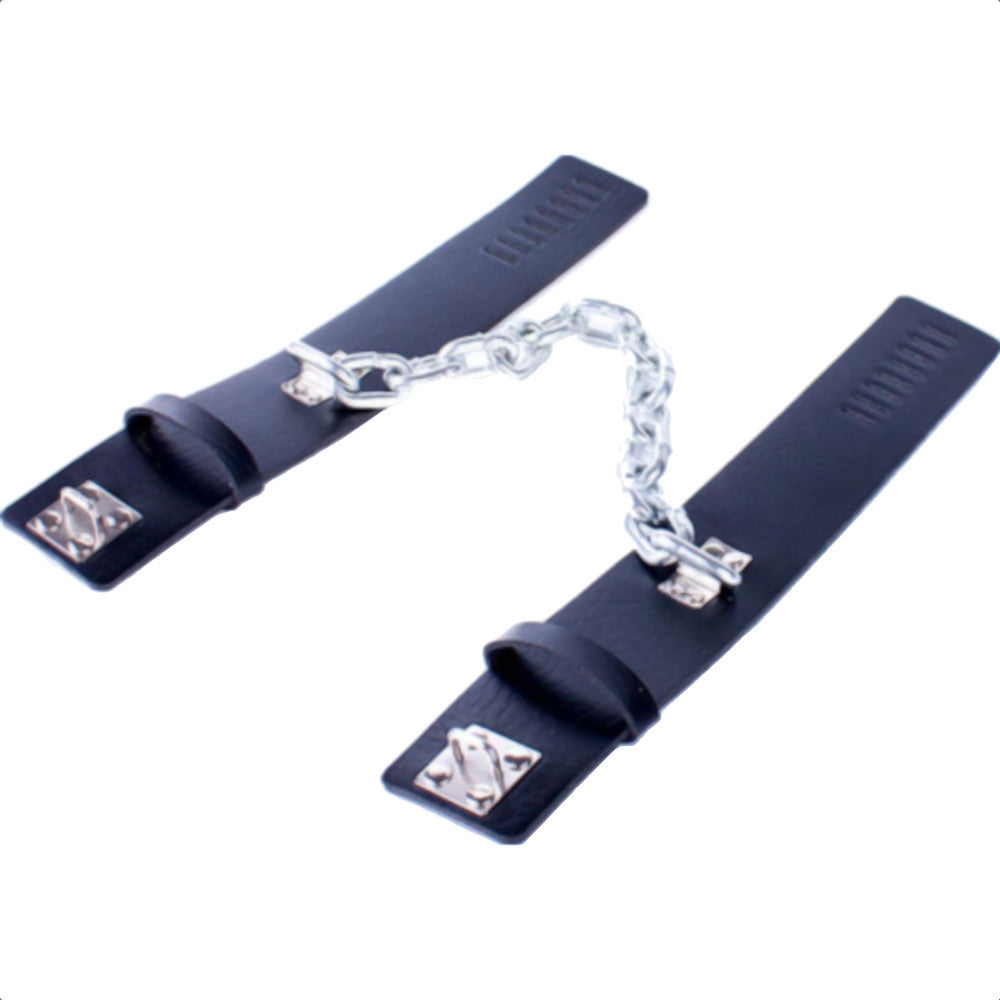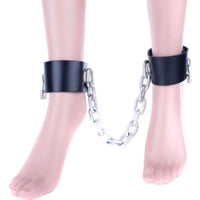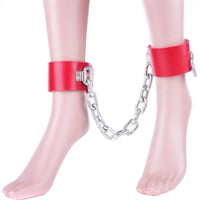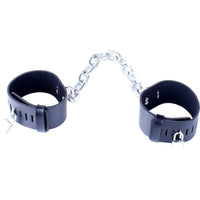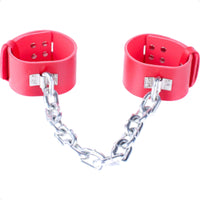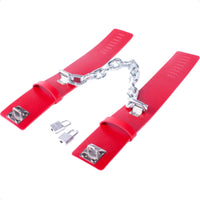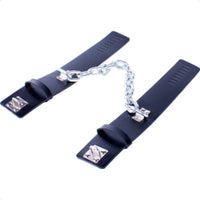 Locking Metal Chain Leg Cuffs
You have had a taste of the feeling of being restricted, and you love relishing every moment of that. For the first time, your Dom did it to you, and you liked it so much that you are now looking for your next chained adventure.

Having felt that addicting feeling of bondage and giving your Dom all the power, you need to feed your growing curiosity. Let the Locking Metal Chain Leg Cuffs supply your yearning with its stunning PU leather cuffs and strong chains. PU leather is a rigid material that is soft on the skin. It's highly sought after because of its sexy surface that can be compared to expensive materials.

Additionally, this item features two cuffs connected by sturdy chains. Once this is locked, you can say goodbye to walking and hello to being in your Master's power all through the session. Your imagination is all it takes to amp up your experience with this device. You can use it on your wrist, or you can even lock a limb to a piece of furniture. Of course, be sure to set boundaries with your Master first before going all-out. Assign your safe words and gestures for when things become a bit tough to endure. Nothing should be held out so that you can enjoy your session in full confidence.

Come prepared and grab your naughtiest ensemble in your wardrobe. This is the time to be as outrageous as you can be! Grab a wig, put on a show; your Master is difficult to please so, you have to show him what you've got. You can grab the red variant for a sexy pop of color. The classic black is also a stunning choice if you want something simple and well-rounded.

Once you go bad, you can never go back! Make sure you satiate your cravings with the best cuffs. Grab these lovely ones today!
Specifications
Color/Type
Black, Red
Material
PU Leather
Dimension
Length:
Cuffs: 12.60inches (32cm)
Chain: 11.42 inches (29cm)
Width/Diameter: 1.97 inches (5 cm)