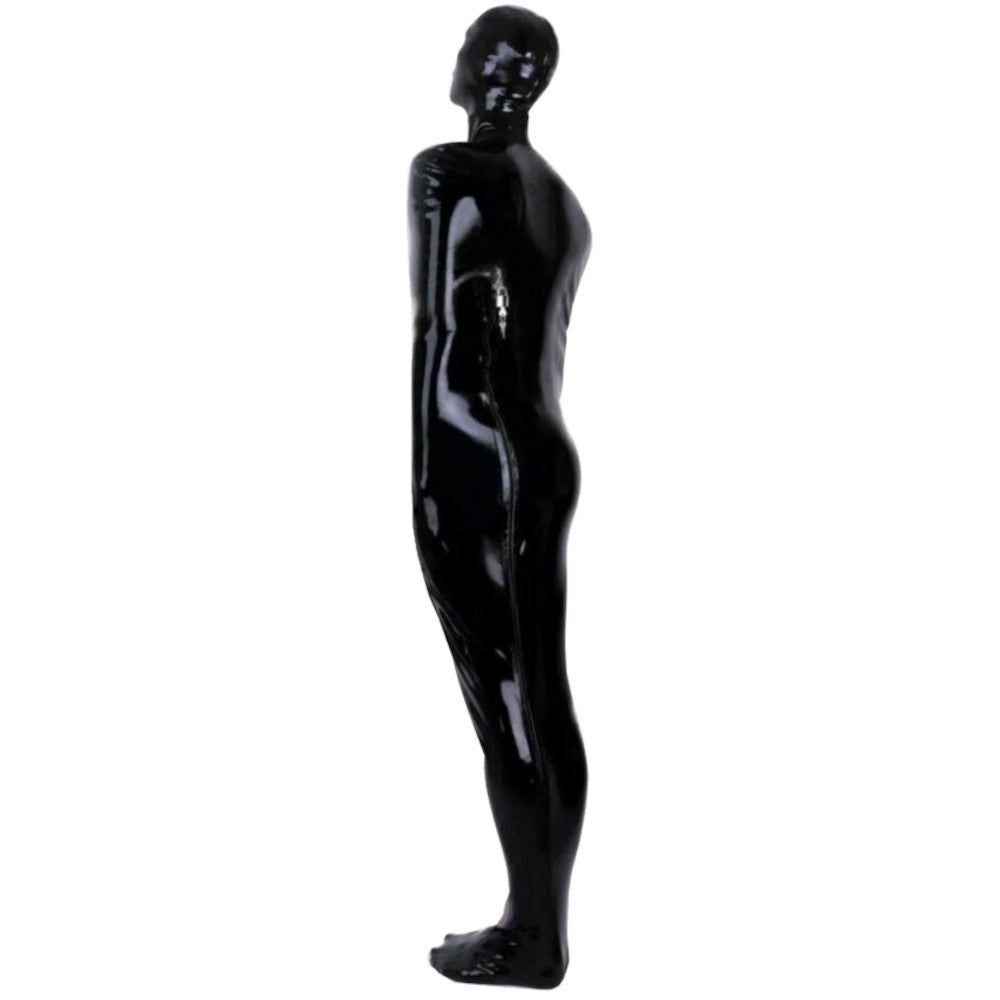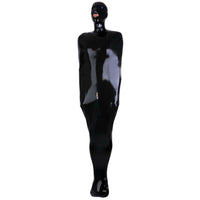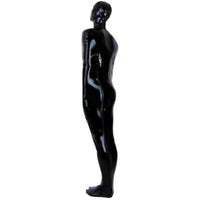 Lustrous Lover Latex Sleepsack
Want to limit your lover's movement but don't have enough space to set up restraint tools and equipment? Here's a product that can restrict your special someone from moving without the need for spaces or setting it up! The Lustrous Lover Latex Sleepsack will deprive your docile partner of moving his limbs and legs, turning him into a helpless slave!

This body sack covers the entire body—from the head down to the soles of your partner's feet. It has a hood with a mouth opening that gives you access to his lips. That way, you can still shove your tongue into his mouth or sit on his face while he's bounded. Meanwhile, the sack is hug-fitting, limiting his movements while he's in it. It also has a front zipper that allows for easy wear or removal. There's no need to pull an opening wide to put your lover in it. You only need to zip it down to open the sack and place him into it.

A fetishistic tool made of latex, this sleepsack is glossy and stretchable. The lustrous appearance of this sack turns your passive partner even hotter, despite his position. Its stretchy property—on the other hand—provides a snug fit for your man. It adapts to the natural contour of his body, giving him comfort, even if he can barely move.

Ready to deny your submissive partner from moving his body? You need to lubricate him first! Since this sack is latex-made, you have to use either water-based or silicone-based lube, as these are the only lubricants that work best with this material. If you have none of these, talc powder would be enough. Slather any of these products all over his body, and he's ready to be put in the sack!

The Lustrous Lover Latex Sleepsack is available in an array of colors and sizes. So go ahead and take your pick and add it to your cart!
Specifications
Color
Green, Gray, Pink, Purple, Red, Blue, Black, Gold, Multi-Colored, Clear, Silver, White
Material
Latex
Sizes
XXS, XS, S, M, L, XL, XXL - Refer to the size chart below
Recommended for
Men
Washing Tips and General Instructions
Handwash in warm water without soap or detergent.
Leave it to dry flat and dust with talc.
Do not tumble dry.
Do not iron.
Do not dry clean.
Sizing Guide