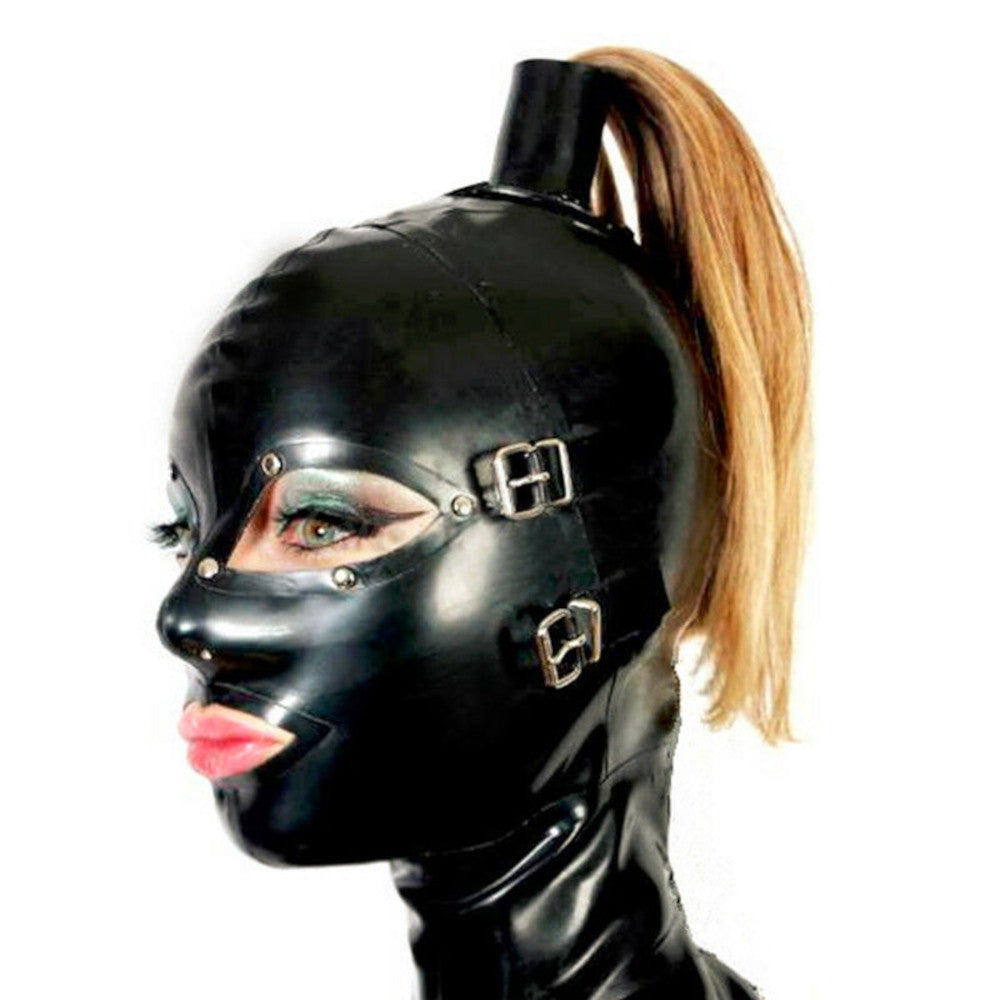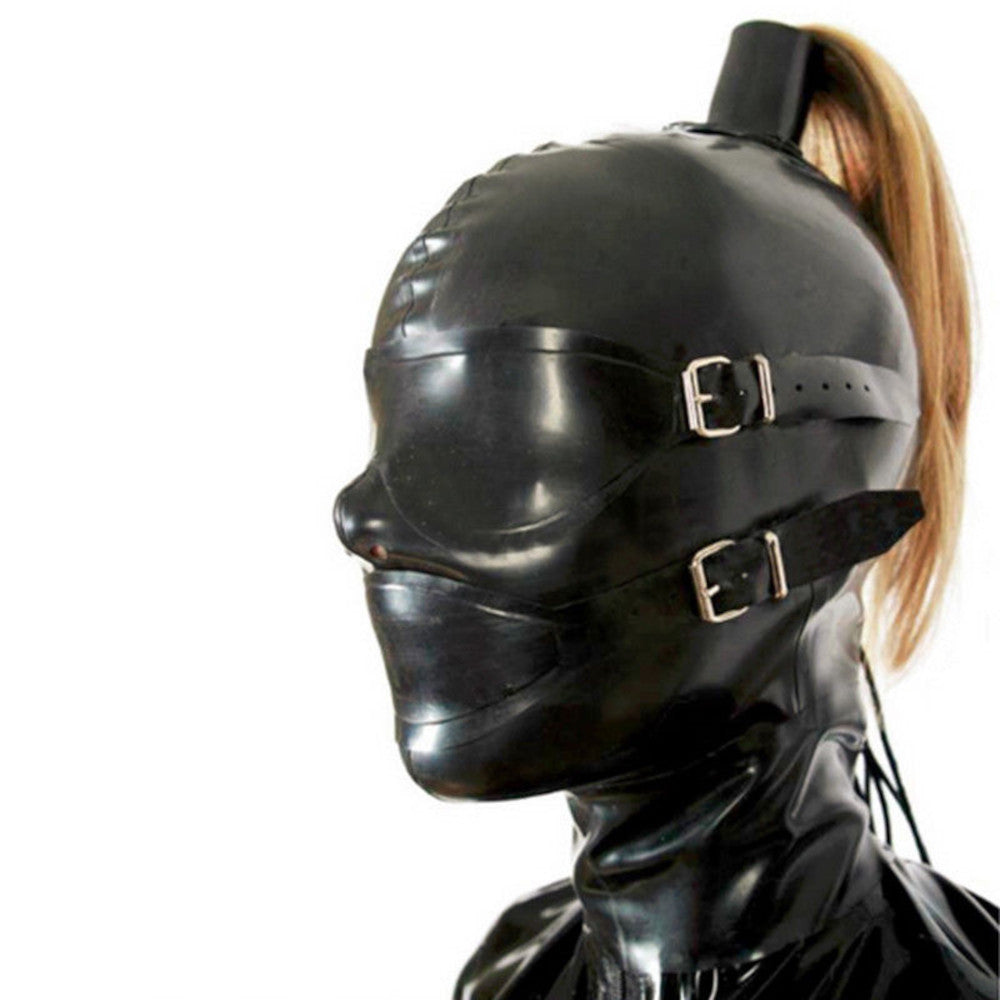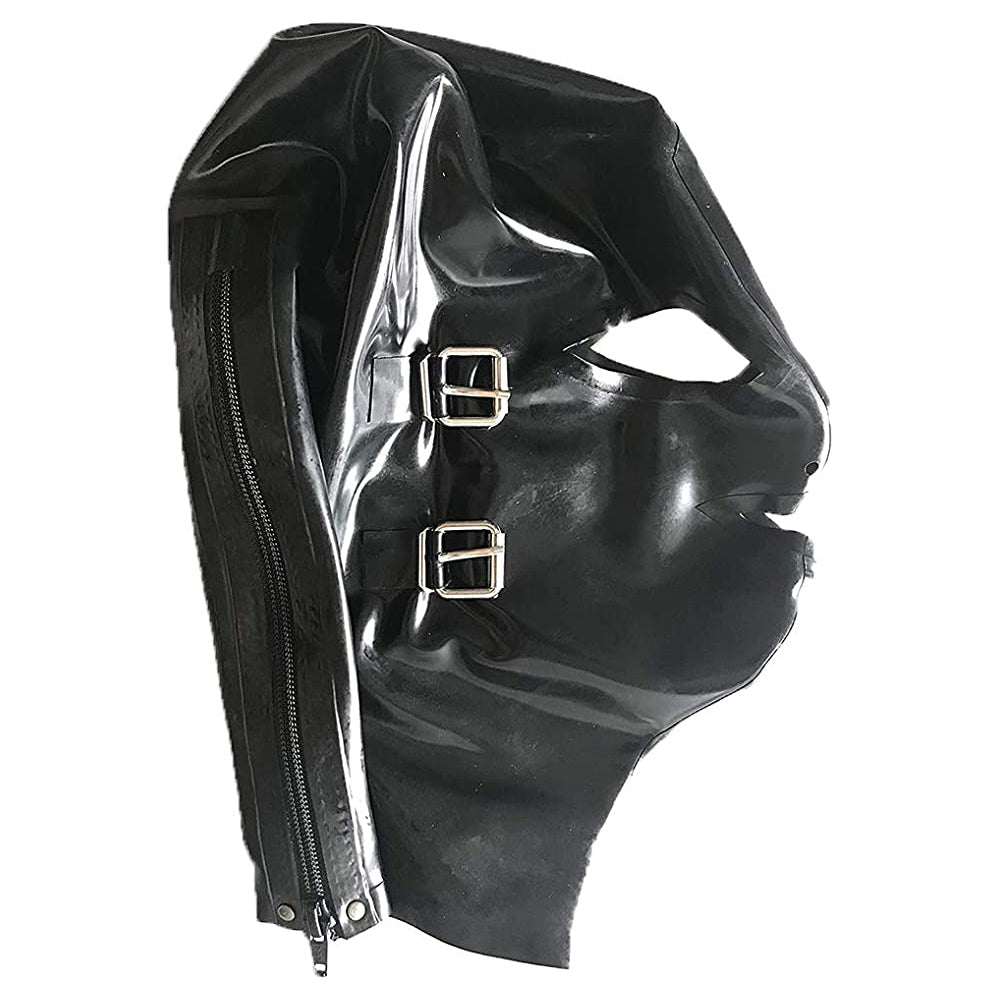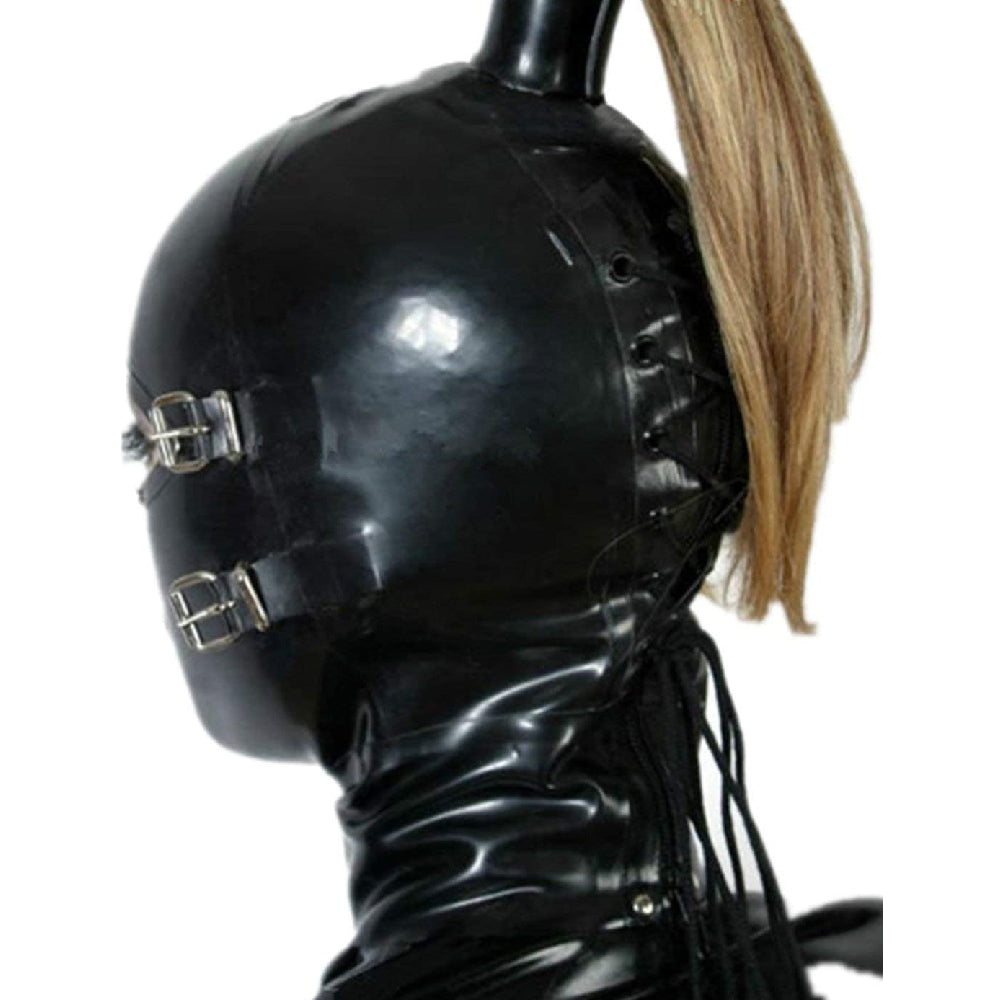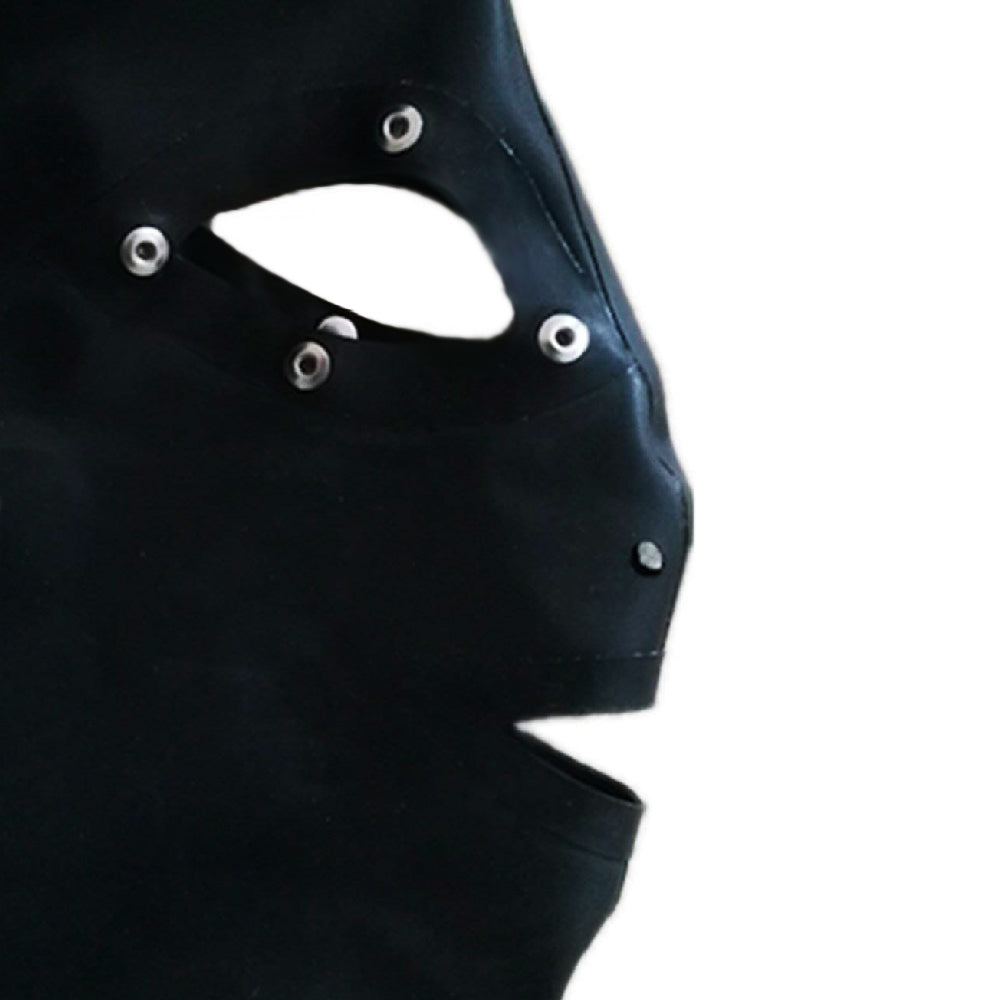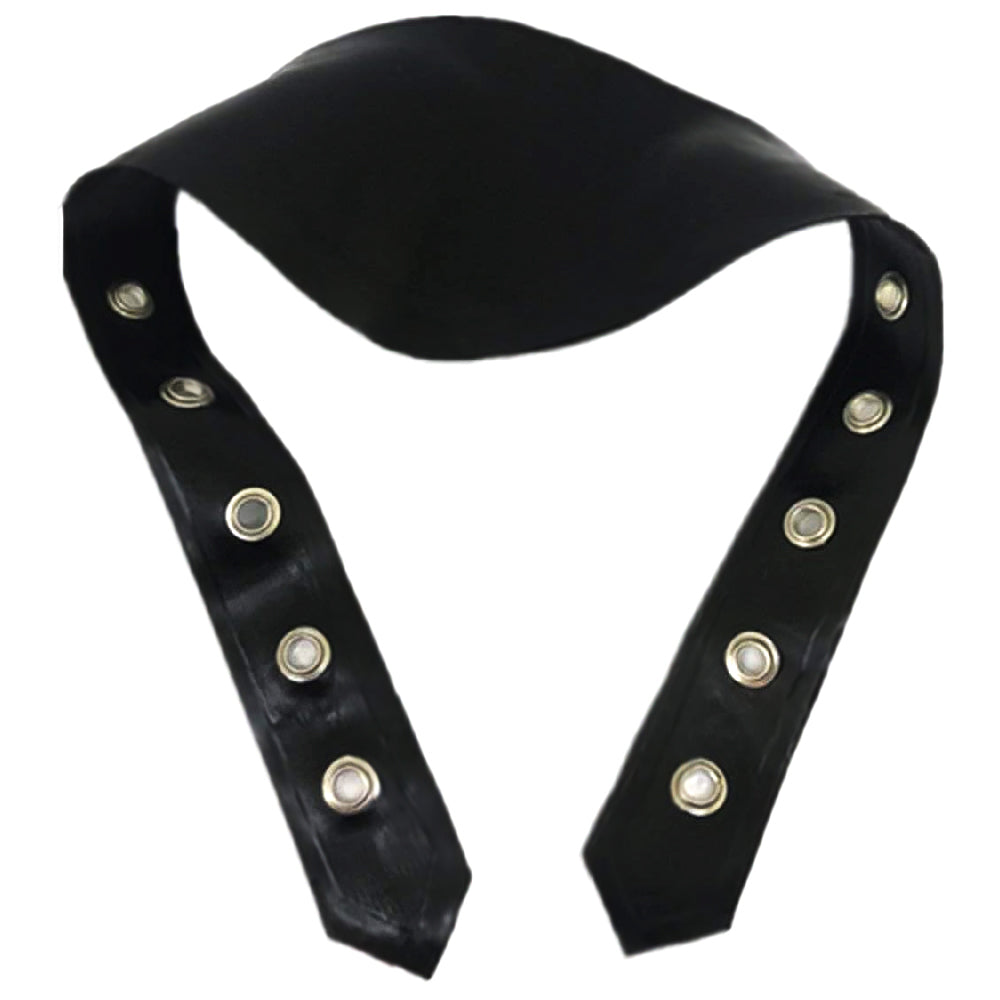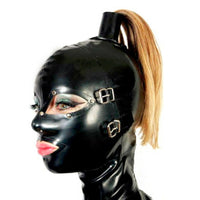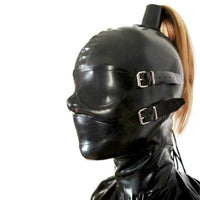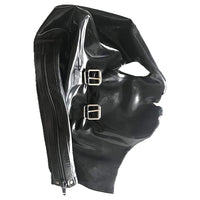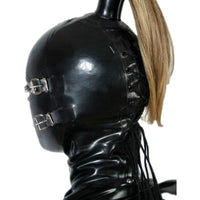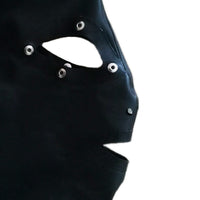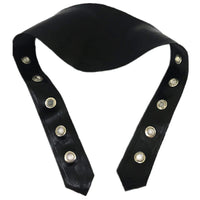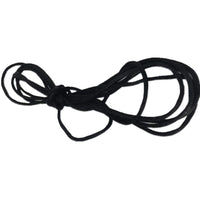 Ponytail Hole Latex Fetish Mask
Leather can be very appealing, especially when doing your BDSM routine, but there will come a time when you will begin to yearn for something new. You may think it's hard to find a material that delivers the same sensual result as leather, but that's not true. It's time to bid boredom goodbye and say hello to your new best friend: latex!

If you do not know, latex is another staple in many BDSM closets because its property offers vast possibilities for both sexual and sensual pleasure. Being made of rubber, this ensemble is highly elastic. Thus you can easily stretch it to cater to your whims.

If you're ready to try new stuff with your Submissive, then you can start with the Ponytail Hole Latex Fetish Mask. This mask is very pliant; you can stretch it without losing its shape. Offered black with six different sizes, you can choose which one suits your Sub best. Its glossy appearance will get you giddy and excited to try and witness all the things this kinky hood can do to you and your Sub. It covers her entire head, including her neck, and comes with a detachable blindfold and mouth cover to make your session a more serious one. Fasten the blindfold over your Sub's eyes and have her guessing what your next move will be. Should you decide that you won't need her filthy mouth, then feel free to silence her, too! If your Sub's pet peeve is getting her hair tousled, then she'd be please to know that this mask comes with a tube on top of her head so she can slip her ponytail out of it.

Before purchasing this mask, make sure that your Sub does not have latex allergies, as this aspect may cause serious risk when overlooked. Once everything is cleared, you can sprinkle talc on the insides of the hood or apply a thin layer of silicone-based lube so it will be easier for her to wear.

It won't hurt you to try new things, especially if it's the Ponytail Hole Latex Fetish Mask. Purchase this for your Sub today!
Specifications
| | |
| --- | --- |
| Color | Black |
| Material | Latex |
| Sizes | XS, S, M, L, XL, XXL- Refer to the size chart below for the measurements |
| Recommended for | Women |
| Washing Tips and General Instructions | You can wash rubber garments on clean warm water. Avoid detergents and soaps. Always wipe away excess water with a soft towel and leave to dry flat or hang up to drip dry. Never tumble dry, dry clean or iron your garment. Do not use washing powder or bleach for washing. |
Sizing Guide