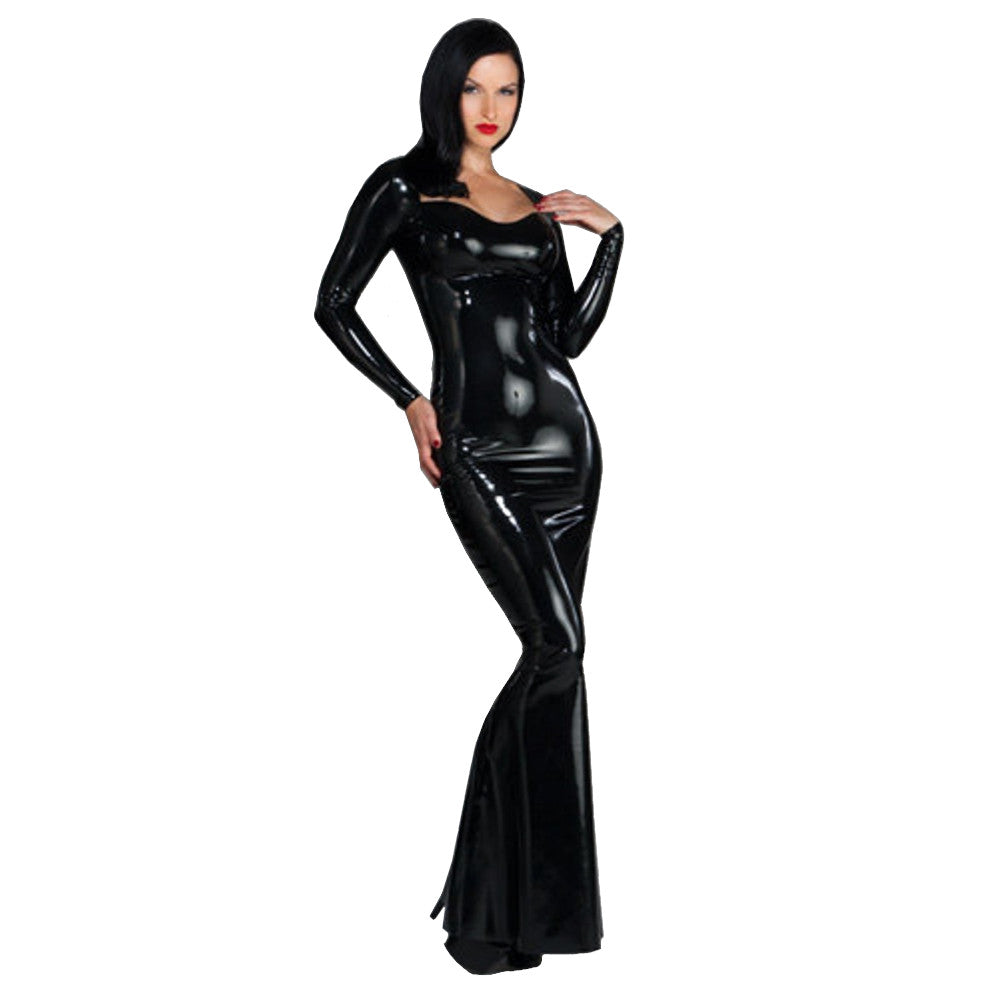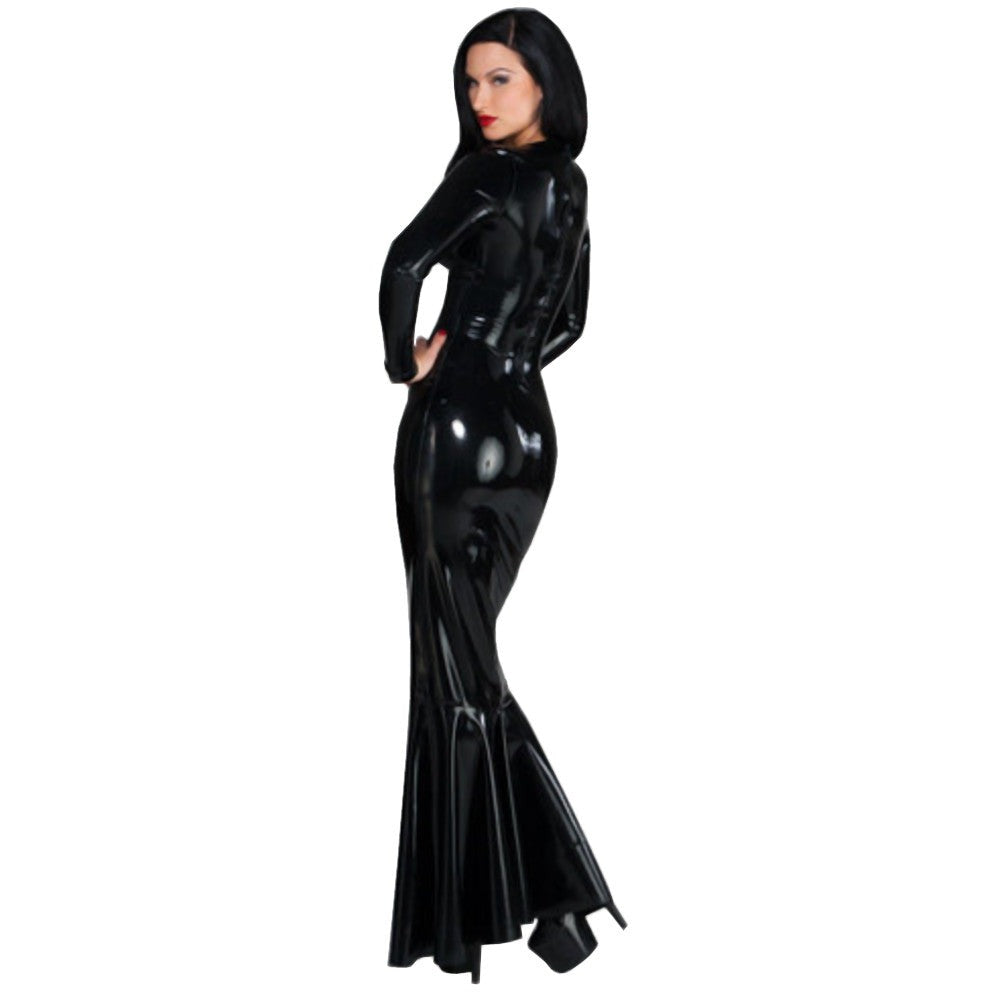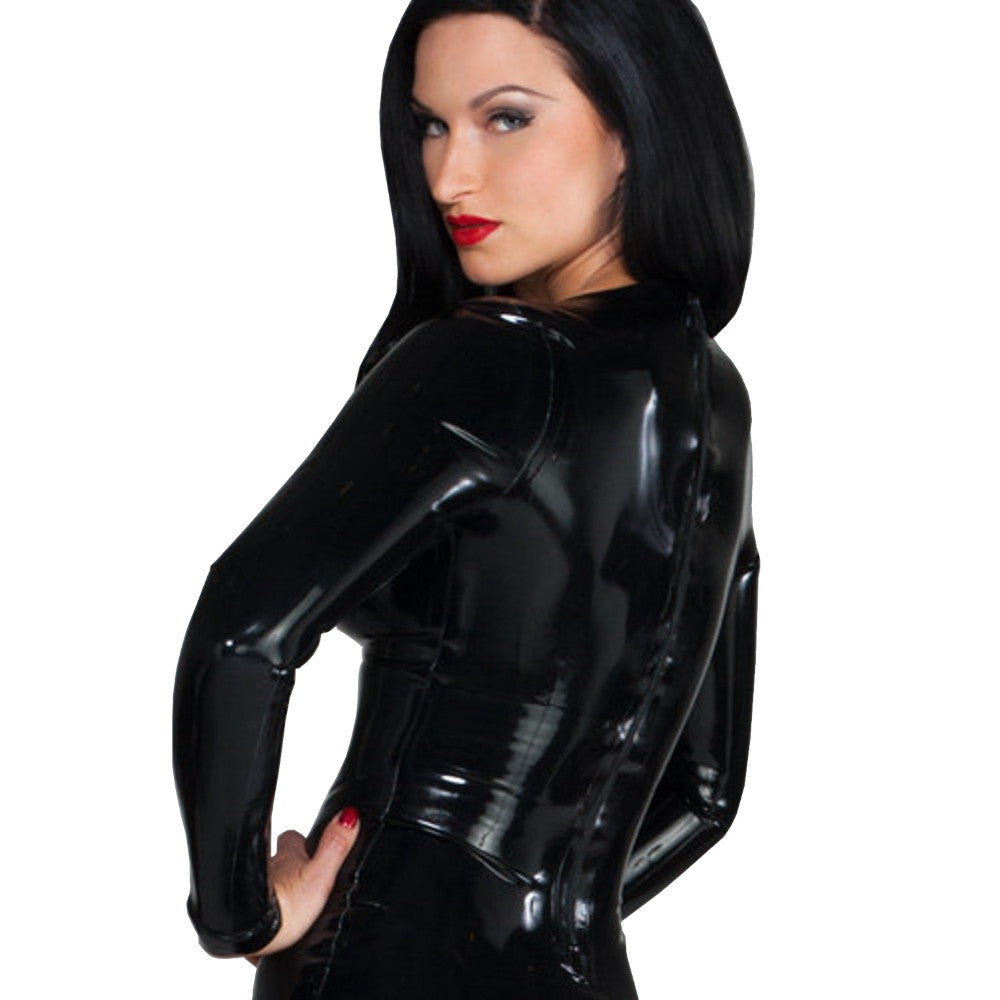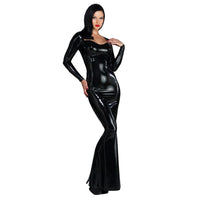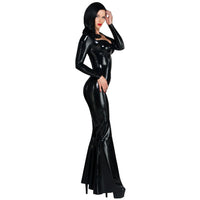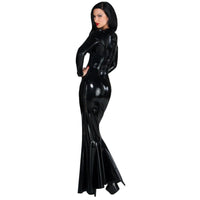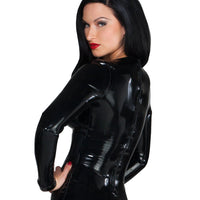 Morticia Plus Size Dominatrix Costume
You remember when you were little; you used to watch Addams family all the time. And while everyone has a fondness for Wednesday Addams, your eyes are glued to Morticia. The sultry, gothic, dark-haired vixen is so sexy—no wonder Gomez fell in love with her. She's the boss. And at that instant, you knew that you have to be like her if you want to get the upper hand on things.

If you're running out of outfit ideas that you can wear in the bedroom for your next sexy time with your lover, then maybe it's time to pay tribute to your childhood idol. Lucky for you, we have the perfect item to help you achieve the look: the Morticia Plus Size Dominatrix Costume!

Surprise your partner with this high-quality black latex outfit, and watch his eyes widen in excitement. This dress will not make you look creepy; instead, it will make you look even more seductive and irresistible. It has a classic square sweetheart neckline, one of the all-time favorite styles of the fashion industry. It reveals the top part of your chest, including your enticing cleavage. More so, its formed cup design in the bust area gives your breasts an instant boost and a fuller look. The long, snug sleeves of this garment cover your entire limbs, down to your wrists. As it is made of a tight-fitting material, which is latex, this costume hugs your curves to showcase your hourglass figure.

Additionally, the cut of this dress also does an excellent job of making you look sexier. The mermaid cut skirt is tight around the hips but gradually widens as it goes down the hemline. And because this dress has a long zipper at the back, you can quickly put it on or take it off as you wish.

The Morticia Plus Size Dominatrix Costume is available in seven sizes, so you can choose which one fits best for you. Show your lover how dark and alluring you can be with this stunning item. Buy yours today!

Specifications
| | |
| --- | --- |
| Color | Black |
| Material | Latex |
| Sizes | XXS, XS, S, M, L, XL, XXL - Refer to the size chart below for the measurements |
| Recommended for | Women |
| Washing Tips and General Instructions | You can wash rubber garments on clean warm water. Avoid detergents and soaps. Always wipe away excess water with a soft towel and leave to dry flat or hang up to drip dry. Never tumble dry, dry clean or iron your garment. Do not use washing powder or bleach for washing. |
Sizing Guide